Lottery opens for new senior apartments in Chelsea, from $686/month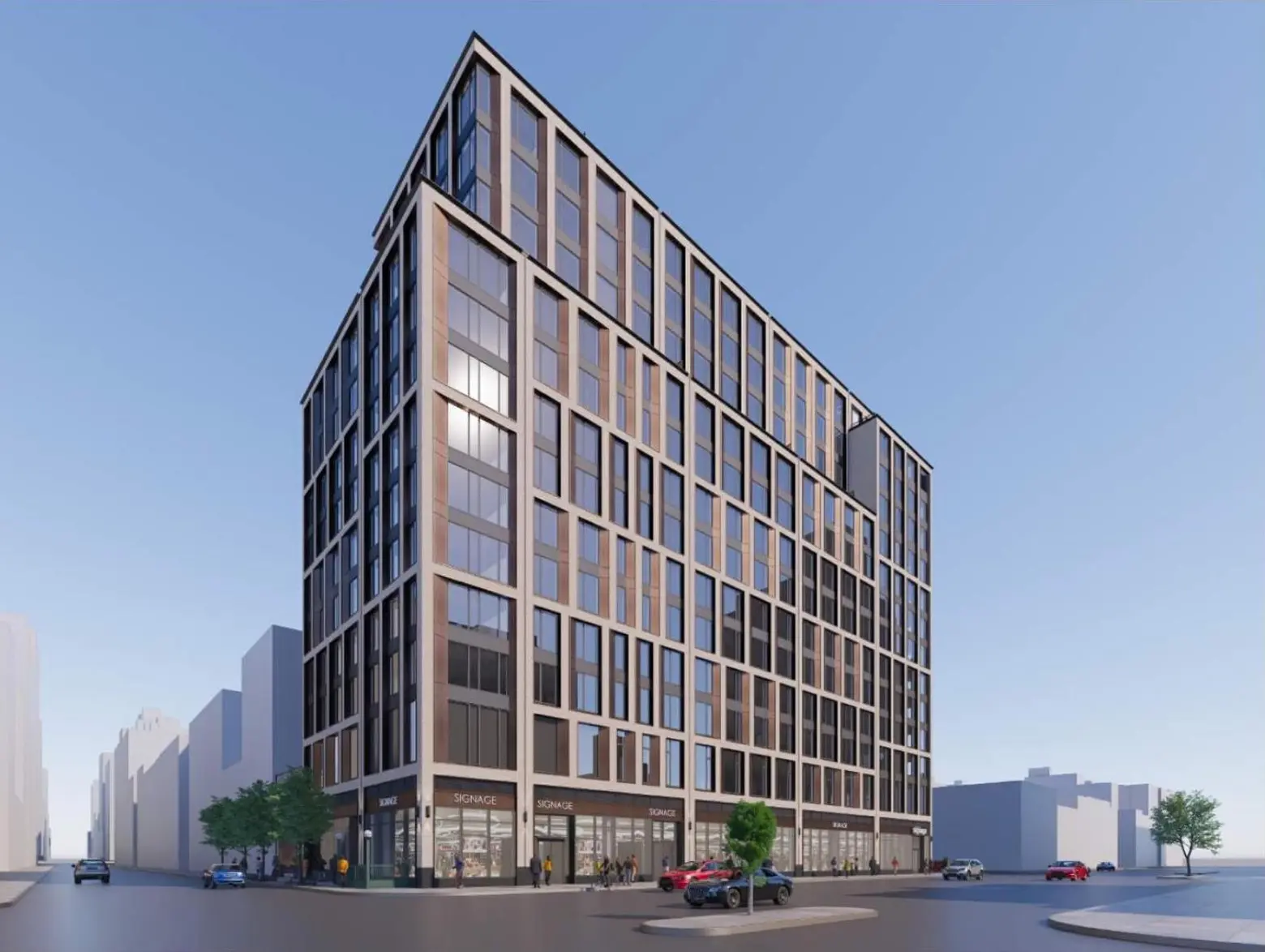 Rendering courtesy of the NYC Department of Housing Preservation and Development
A housing lottery opened this week at a new apartment building in Chelsea. Located at 278 Eighth Avenue, the 14-story mixed-use building will have 190 total apartments, with 25 percent set aside for seniors, and a ground-floor Target store. Through the lottery, 44 apartments are available to those who are, or have a family member who is, at least 62 years of age and earns 40, 60, and 80 percent of the area median income. An additional four apartments are open to those who earn 130 percent of the area median income. Apartments are priced from $686/month studios to $3,753/month two-bedrooms.
Developed by Alchemy-ABR Investment Partners and Chelsea 23rd Realty Corporation and designed by FXCollaborative, the mixed-use building includes a new Target location with the apartments above.
Amenities include an outdoor terrace, a dog washing station, a communal lounge, a package room, and a bicycle room. Units come equipped with state-of-the-art appliances, high-end finishes, dishwashers, gas cooking stoves, and in-unit washers and dryers.
The previous structures located on the property, a series of low-rise buildings, were demolished in January 2022 and the new development's foundations were laid later that year in June. The building topped out in January 2023. Square Mile Capital and Pacific Western Bank gave $183 million in construction financing for the project, according to Yimby.
Nearby public transit options include the 4, 6, C, E, N, Q, R, and W subway lines, as well as the M20 and M23-SBS buses.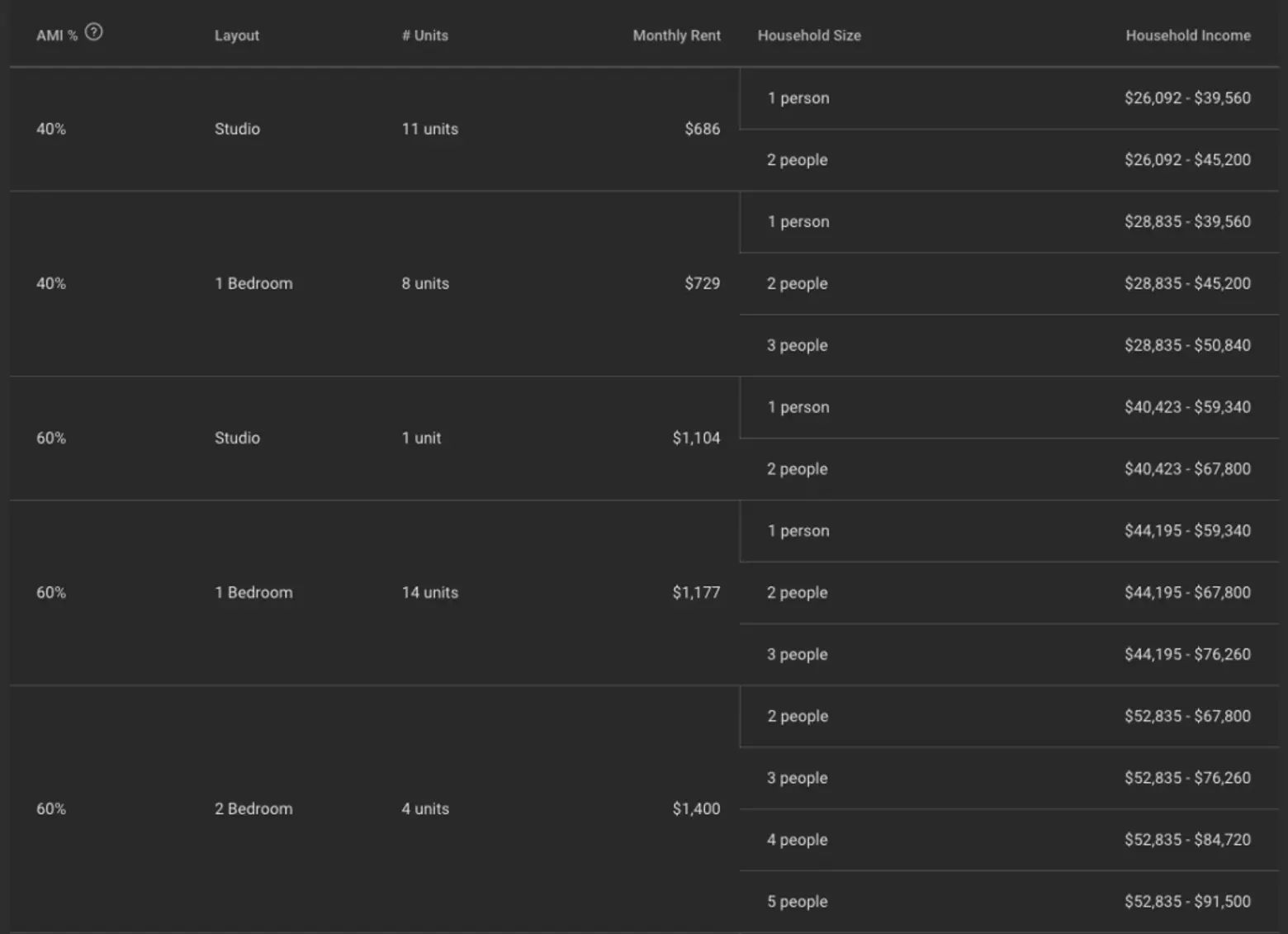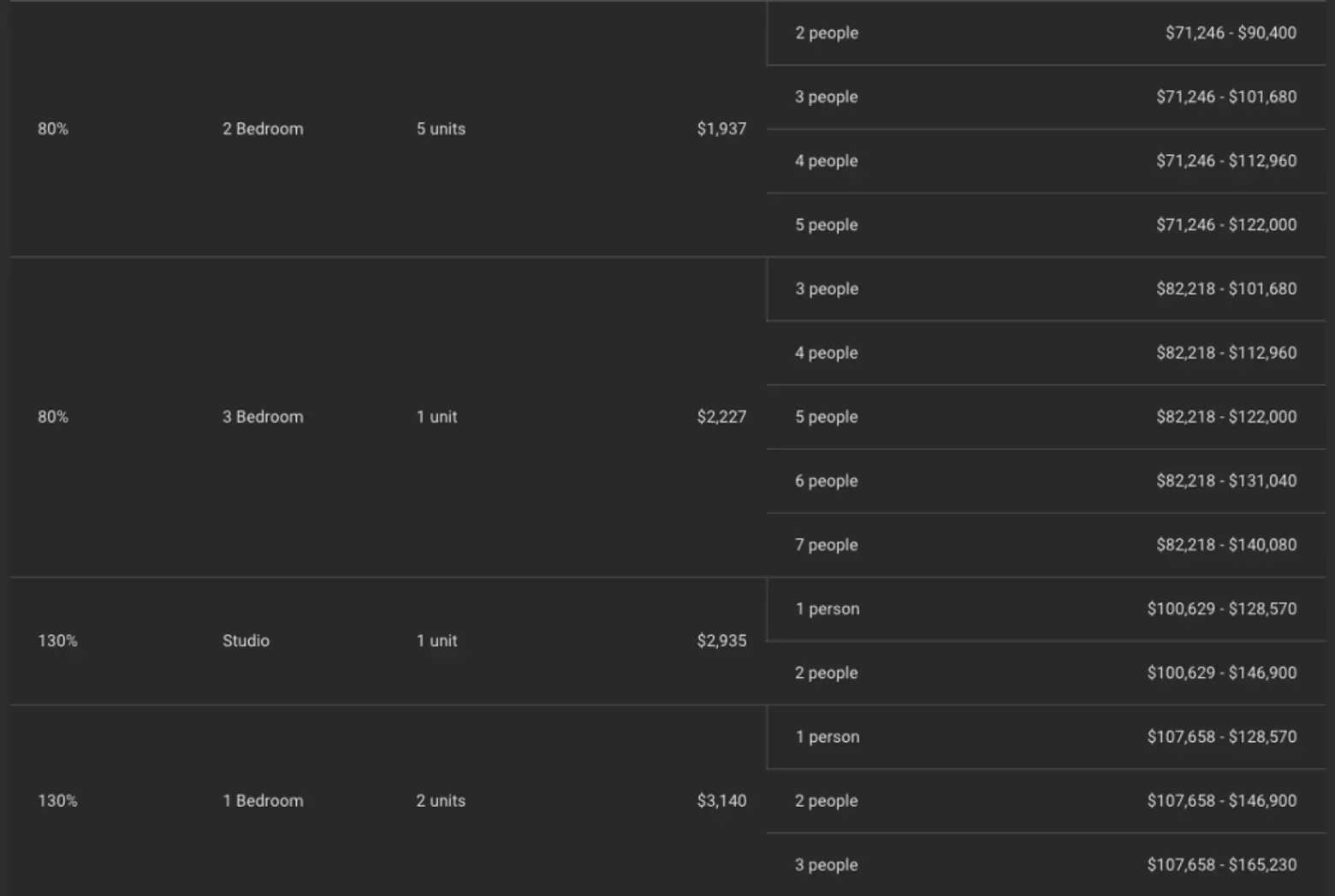 Qualifying New Yorkers can apply for the affordable units until October 26, 2023. Complete details on how to apply are available here. Preference for 50 percent of the units will be given to residents of Manhattan Community Board 4. Questions regarding this offer must be referred to NYC's Housing Connect department by dialing 311.
RELATED: