New York seeks proposals transforming Chelsea prison into affordable housing
Streetview of 550 West 20th Street © 2023 Google
New York State is moving forward with a plan to transform a former prison in Chelsea into affordable housing. Gov. Kathy Hochul on Tuesday announced a request for proposals (RFP) to redevelop the Bayview Correctional Facility at 550 West 20th Street into a residential development with affordable and supportive housing. The proposals for the 100,000-square-foot site near the High Line must have a minimum of 60 supportive housing units and 15 short-term transitional residences, according to the RFP.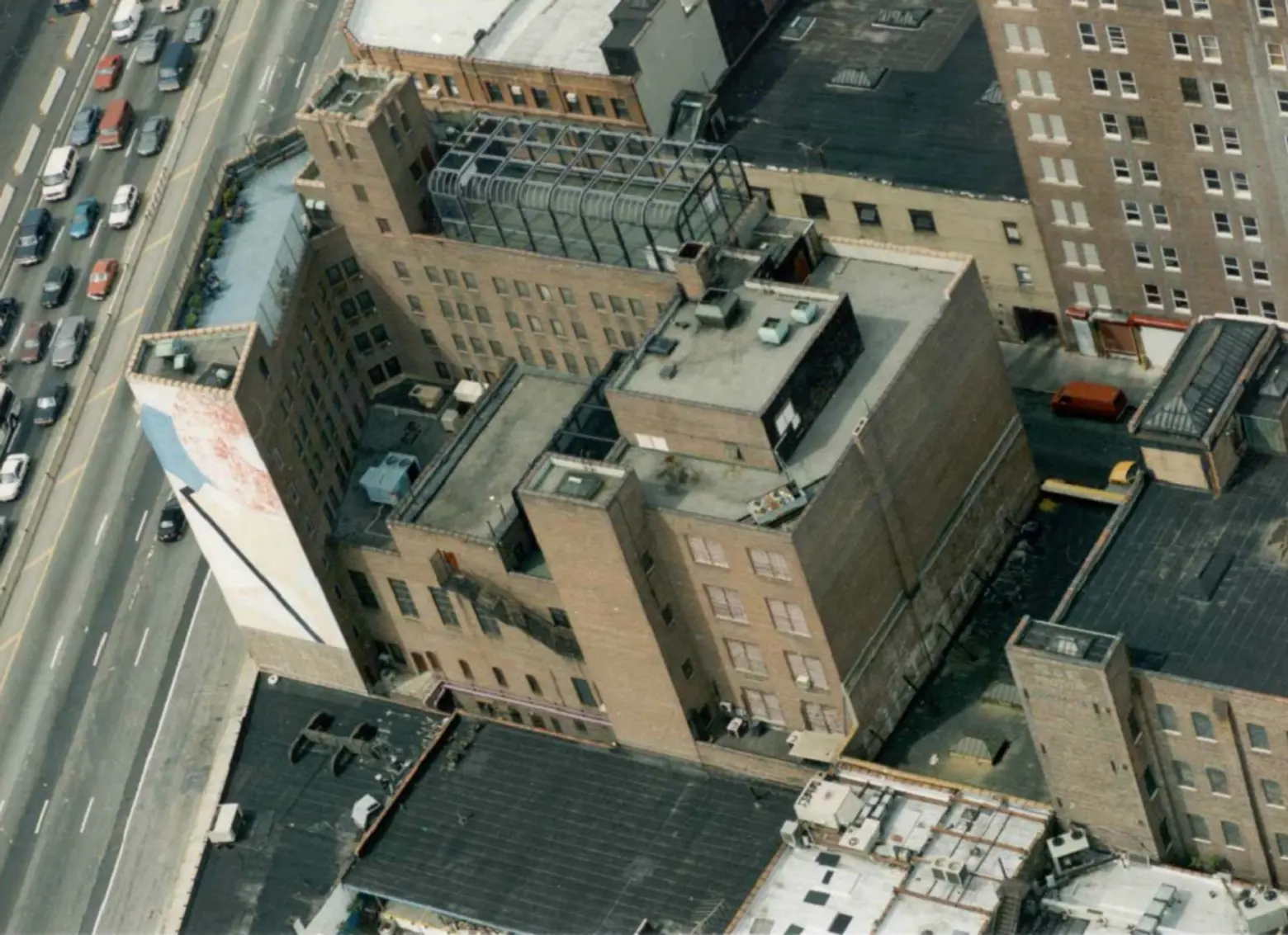 "By reimagining the Bayview facility as affordable housing, we are not only creating more housing options for New Yorkers – we are expanding the possibilities of what former prisons and other unused state properties can become," Hochul said.
"New York's future depends on increasing the state's housing supply, and between the recommendations of the Prison Redevelopment Commission and executive actions I announced earlier this year, our state is taking leaps forward to repurpose these vacant facilities and leverage them as critical tools to address the housing crisis."
Designed in 1931 by Shreve, Lamb, and Harmon Architects, the team who built the Empire State Building, the Art Deco building was constructed as the Seamen's House YMCA, hosting "seafaring merchants" in single occupancy rooms, according to the New York Times.
The building later served as a drug treatment center from 1967 until 1974, when the operation was transferred to the state's Department of Correctional Services. The Bayview Correctional Facility, a medium-security women's prison, was open until flooding from Hurricane Sandy forced it to close in 2012.
The plan would bring affordable housing to West Chelsea, an area next to the High Line now known for its luxury apartment buildings. Developments like One High Line, Lantern House, and Jean Nouvel's 100 Eleventh Avenue, just to name a few, are close by.
The state previously issued RFPs to redevelop the site in 2013 and 2014 but both ended up being canceled due to respondents not being able to deliver on their proposals and withdrawing from the projects, according to the RFP.
Under the new RFP, the primary goal is to provide affordable and supportive housing in partnership with NY State Homes and Community Renewal, to provide short-term transitional housing with the NY State Office of Mental Health, and to enhance wellness and economic opportunities throughout the surrounding area.
Potential developers will be tasked with preserving the building's historic details and creating an on-site community-use facility.
Proposals must meet the following objectives:
Provide the West Chelsea area and adjacent communities with benefits targeting low- and moderate-income individuals and families, as well as homeless New Yorkers.
Create permanent low-income affordable housing and at least 60 units of supportive housing designated for families and individuals experiencing homelessness.
Deliver a community facility.
Preserve and reuse the existing building as much as possible, including restoring its historic facade.
Utilize sustainable and resilient building practices.
The prison was selected for redevelopment after Hochul issued a series of executive orders in July that mandated state agencies look for and identify vacant properties across the city that were fit for being redeveloped into affordable housing.
Late last year, Hochul released a report analyzing 12 closed prisons across the state and the possibility of repurposing them for other uses. In addition to the Bayview facility, Hochul released RFPs for the Lincoln Correctional Facility in Harlem and Downstate Correctional Facility in Fishkill.
Applicants can submit their proposals to Empire State Development, the state's economic development agency, by December 13 at 5 p.m.
RELATED: