Benefits of 421-a tax break extended to Gowanus developers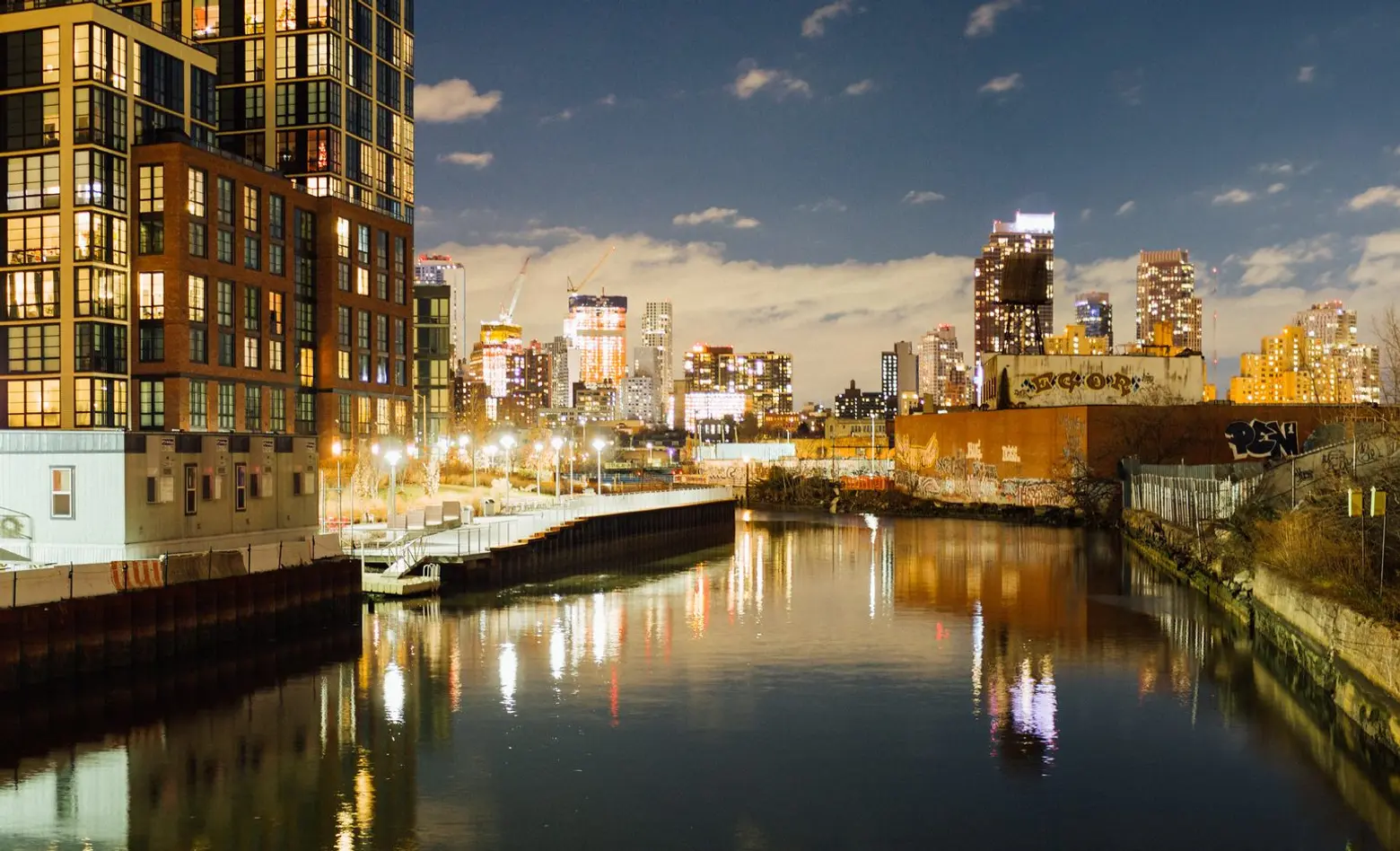 Developers of certain residential buildings in Gowanus will qualify for a tax break with benefits similar to 421-a, the program which expired last year, Gov. Kathy Hochul announced on Tuesday. As part of an executive action issued by the governor, projects in the Brooklyn neighborhood that qualified for 421-a before it lapsed but won't meet the 2026 completion deadline would qualify for tax breaks. The order is one of several Hochul announced as a way to spur residential construction after state lawmakers failed to reach a deal on a housing plan.
Under the governor's program, Empire State Development would buy privately owned properties for a "nominal fee" and lease the property back to the original owners for a long-term lease term that aligns with the 421-a benefit period. The property owner would then make payments "equivalent to the reduced taxes" the owner would have paid if the project was completed before the completion deadline of June 15, 2026.
Hochul is targeting this neighborhood because it was rezoned in 2021, which changed land use rules to allow for the construction of over 8,000 new apartments across 82 blocks around the Gowanus Canal. Hochul said the executive order will ensure the proposed housing units will be built.
"In my opinion, this entire community is poised for rebirth as well, a rebirth that embraces my vision for housing," Hochul said on Tuesday, referring to Gowanus. "Because where some see neglect, I see neighborhoods. Where some see blight, I see beauty. Where some see pavement, I see parks. And where some see a hellhole, I see homes."
To qualify for the tax break, the buildings must be: currently vested in the expired 421-a program, located within the rezoning area, proposed to have at least 50 housing units, and include permanently affordable apartments.
While the order was applauded by the Real Estate Board of New York, critics say the tax break is a handout to developers.
"The Governor had ample opportunity this past session to act on New York's proliferating eviction and homelessness crisis, and the Legislature offered a package of proposals that included measures addressing both the construction of new housing and immediate tenant protections," The Legal Aid Society said in a statement.
"The Governor rejected this package, and she is now trying to save face with this executive order, one that is legally dubious at best, which will fail to ensure housing affordability in the short-term and accomplishes nothing to stabilize communities and keep tenants housed."
Another executive order issued this week by Hochul designates certain discretionary funds to "pro-housing communities." Localities that streamline permitting, adopt pro-housing policies, and submit housing and zoning data will receive priority from the state when it's dishing out more than $650 million in funding initiatives.
Hochul's actions are similar to her New York Housing Compact, which called for the construction of 800,000 new homes over the next decade. The plan ultimately failed to get approved by the legislature this past session even as New York faces an affordability crisis.
Under the failed Housing Compact, downstate communities served by the Metropolitan Transportation Authority would have a three percent new homes growth target over three years and municipalities in upstate counties would have a new home target of one percent over three years. Officials in Long Island and the Hudson Valley opposed this part of the plan while left-leaning elected officials argued it did not include adequate tenant protections.
Hochul also mandates that all state agencies identify vacant properties across New York that can be repurposed for housing. Requests for proposals have been issued for the redevelopment of Downstate Correctional Facility in Fishkill and Site K of the Javits Center in Manhattan.
RELATED: