New York lawmakers fail to reach a deal on housing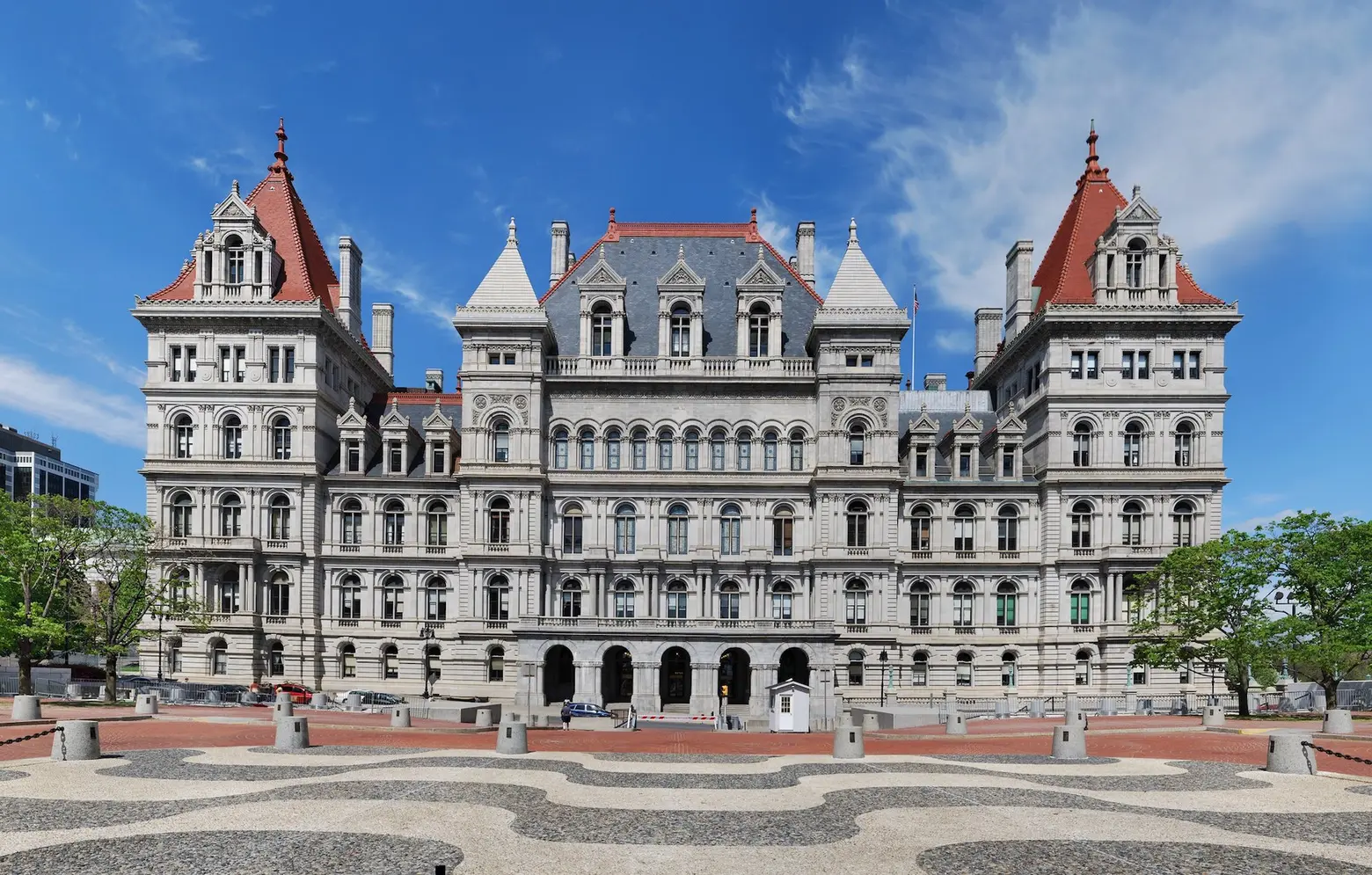 Despite New York lawmakers claiming they reached a deal on a comprehensive package of housing proposals, the state legislature has failed to pass any meaningful bills during this legislative session, as first reported by the New York Times. Negotiations between state Democrats and Gov. Kathy Hochul on Thursday fell apart as the two bodies failed to reach a deal before the end of the legislative session on Friday. Lawmakers blamed Hochul for opposing their housing proposals, including those that protect tenants from eviction and major rent hikes, and the governor claimed lawmakers never presented her with any housing bills to approve.
State lawmakers have focused on enacting policies that would increase tenant protections. A main priority for the state Democrats has been the passing of a good cause eviction measure, which was included in their two-way deal. The good cause policy would limit landlords' ability to raise rents and evict their tenants, and state lawmakers were looking to enact it exclusively in New York City rather than statewide.
In this proposal, lawmakers also included an extension of 421-a, a tax exemption that serves as an incentive for developers to create new housing. The extension of 421-a has been a top priority for Hochul, whose "New York Housing Compact" plan depended on it. Other policies the legislature claims to have agreed upon are a new rental voucher program and office-to-residential conversions.
In a meeting on Wednesday, the governor threatened to veto the housing legislation because it included the good cause eviction measure, a policy she has spoken out against. Hochul has focused her attention on boosting housing production, which would ultimately bring down the price of rent.
"Unfortunately, it was clear that we could not come to an agreement with the governor on this plan," Andrea Stewart-Cousins, Democratic majority leader in the State Senate, and Carl E. Heastie, Assembly speaker, said in a joint statement.
Both bodies of the state legislature, the Senate and Assembly, have Democratic supermajorities, giving them the ability to override any of Hochul's vetoes if they had the votes. Tenant advocacy groups have been calling upon the Democrats to push the legislation through.
Despite the finger-pointing from lawmakers, Hochul claimed that the legislature had not actually reached an agreement, arguing that they could have introduced or passed legislation for her to review, but they never did.
"In the final hours of the legislative session, the Assembly and the Senate are blaming the governor for their own failure to act," Julie Wood, the governor's communications director, said in a statement. "Absolutely nothing stood in the Legislature's way."
This is the second time this year that state lawmakers have failed to enact any meaningful legislation to address the state's housing crisis. During state budget negotiations in March, the state Senate discarded Hochul's monumental "New York Housing Compact," a plan to build 800,000 new homes over the next decade to address the state's looming housing crisis. After the plan fall apart, the state legislature had agreed to revisit housing before the end of the legislative session.
The NY State Association for Affordable Housing (NYSAFAH), which represents hundreds of firms that manage thousands of affordable homes across the state, expressed their disappointment with state lawmakers:
"Despite unprecedented discussions about housing issues, we remain bitterly disappointed that the legislature is set to depart the Capitol without doing anything to address New York's crippling housing shortage despite months and months of negotiation," Jolie Milstein, president of NYSAFAH, said.
"This outcome condemns millions of New Yorkers across the state to at least another year of rising housing costs and economic insecurity."
RELATED: