At former LES synagogue site, lottery opens for 86 affordable senior units, from $654/month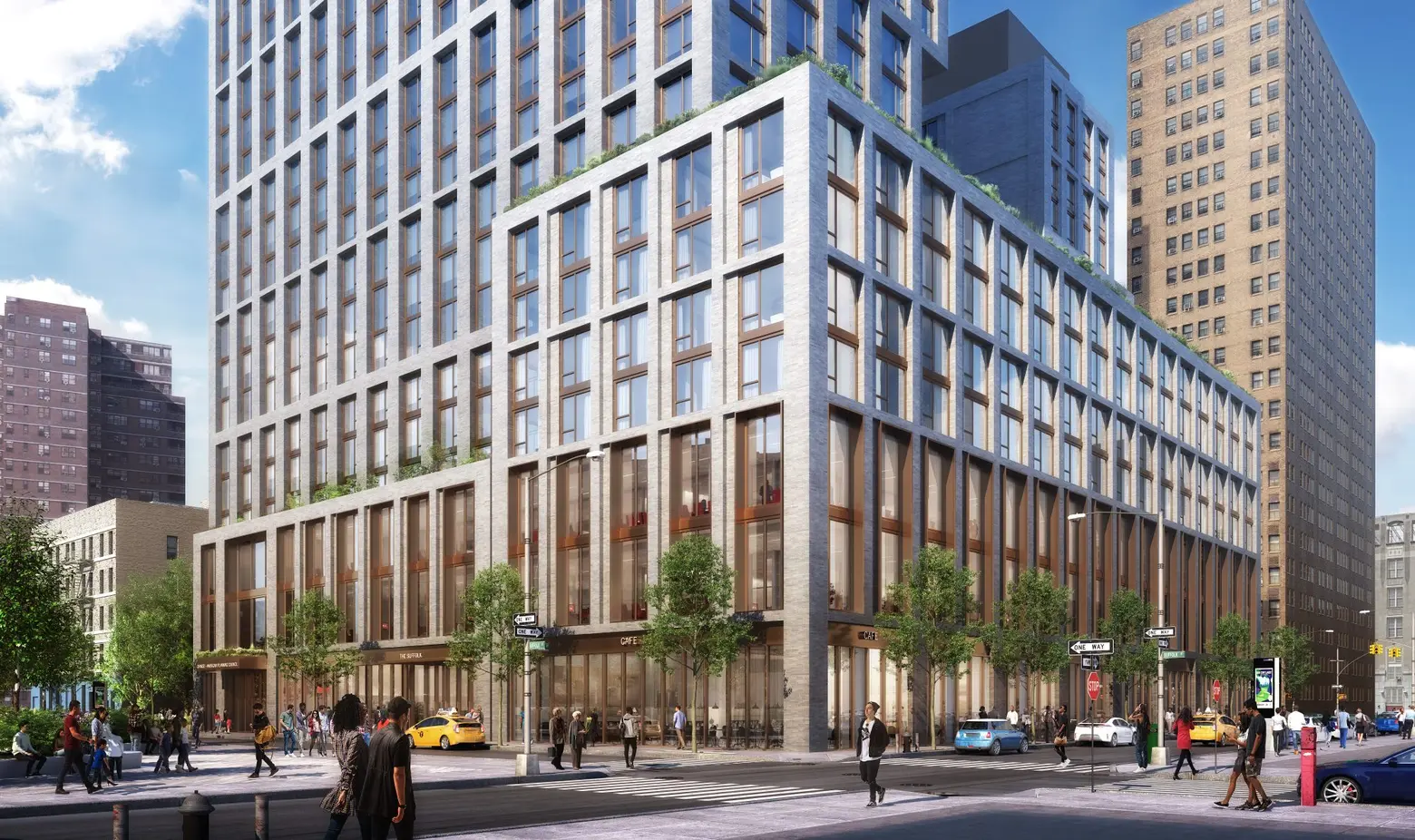 Renderings via Dattner Architects
On the Lower East Side, a new senior housing development opened a lottery this week for 86 affordable apartments. Located at 60 Norfolk Street, the building is part of the Gotham Organization's Broome Street Development, a project that will bring mixed-income and senior housing, new cultural and religious space, and retail to the neighborhood. New Yorkers earning 40, 50, 60, and 70 percent of the area median income, or between $25,372 for a single person and $84,070 for a household of three, can apply for the apartments, which range from $654/month studios to $1,416/month one bedrooms. To qualify, applicants must be or have at least one household member who is 62 years of age or older.
Rendering of the 16-story, synagogue-inclusive tower by Dattner Architects
Designed by Dattner Architects, the 16-story building, which also has an address of 64 Norfolk, has a full-floor dedicated to amenities, including a game room, lounge, yoga and activity room, and a social services office. Additional amenities include a community room, an on-site superintendent, and outdoor roof terraces.
The building contains a new worship space and cultural heritage center for the Beth Hamedrash Hagodol synagogue, a place of worship that stood at the former site of the development but was destroyed during a May 2017 fire. Dattner Architects worked to incorporate the remnants of the damaged structure into the new building, as well as display salvaged artifacts in the building's lobby.
The former synagogue was a city landmark, recognized for its status as the city's oldest Jewish Orthodox congregation, first established in 1850. The Landmarks Preservation Commission approved plans to demolish the fire-damaged building in October 2018.
The Chinese American Planning Council (CPC) and Gotham Organization first introduced the two-tower, mixed-use development plan in 2018 after the synagogue's demolition. To build the structure at 60 Norfolk Street, the CPC purchased the property from the Beth Hamedrash Hagodol congregation.
Located around the corner at 55 Suffolk Street is The Suffolk, a 30-story rental building with more than 375 units that will also serve as the new headquarters for the CPC. In addition to the new 40,000 square feet headquarters, the building contains 93 affordable apartments and 18,600 square feet of retail space, as 6sqft previously reported.
According to CityRealty, the Suffolk will also offer amenities like a lounge, fitness center, business center, courtyard, and a rooftop terrace with a pool.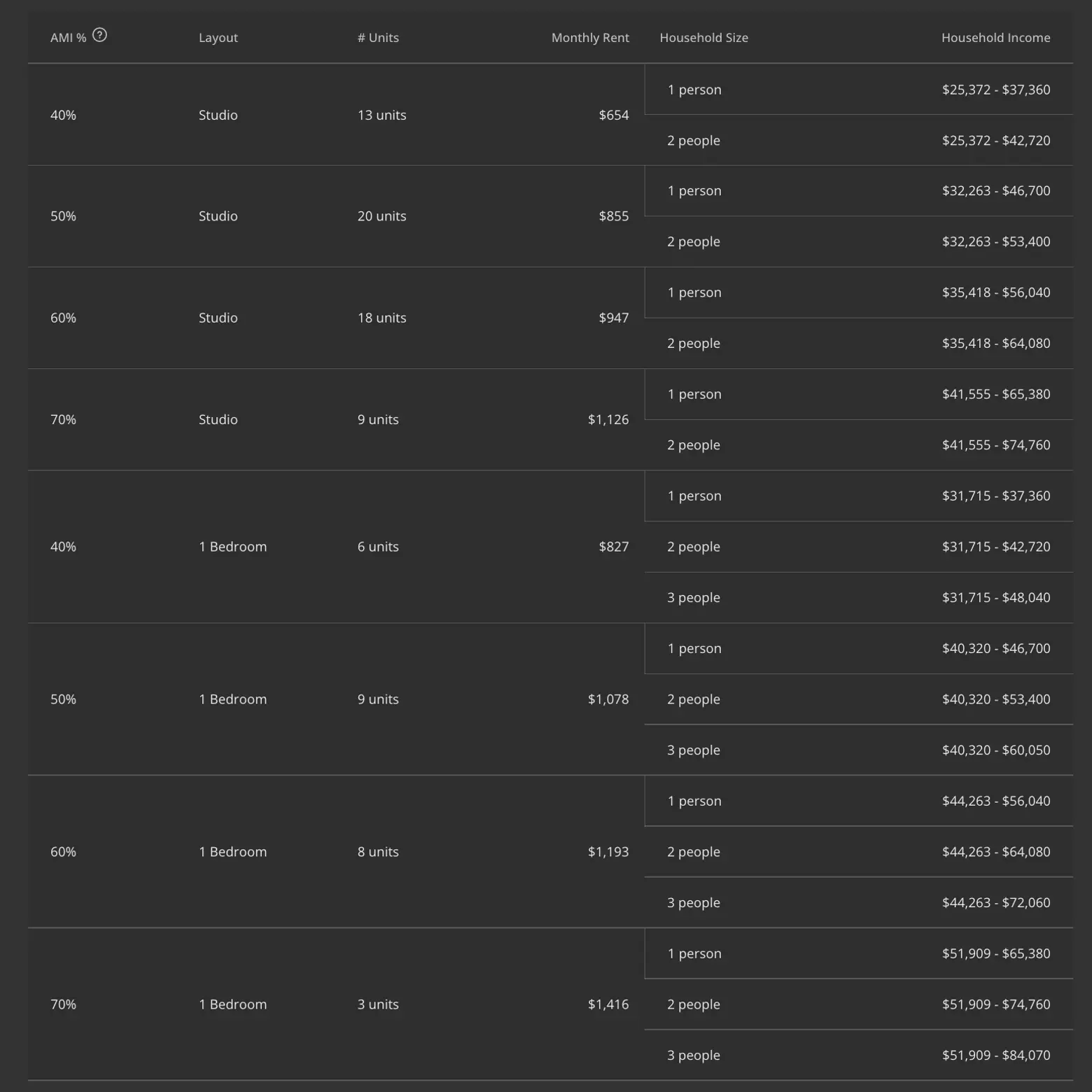 Qualifying New Yorkers can apply for the affordable units until December 5, 2022. Complete details on how to apply are available here. Preference for 50 percent of the units will be given to residents of Manhattan Community Board 3. Questions regarding this offer must be referred to NYC's Housing Connect department by dialing 311.
If you don't qualify for the housing lotteries mentioned, visit CityRealty.com's no-fee rentals page for other apartment deals in the city.
RELATED: