22 middle-income units available next to the Bronx Zoo, from $2,890/month
Rendering courtesy of the NYC Department of Housing Preservation and Development
A housing lottery opened this week for 22 middle-income units in a new residential development across the street from the New York Botanical Garden and the Bronx Zoo. Located at 2279 Barker Avenue in Allerton, the newly constructed luxury building offers residents spacious units with state-of-the-art appliances. New Yorkers earning 130 percent of the area median income, or between $99,086 annually for a single person and $198,250 for a household of five, can apply for the units, which include $2,890/month studios, $3,059/month one-bedrooms, and $3,599/month two bedrooms.
Amenities include a shared laundry room, bike storage lockers, a recreation room, security cameras, and a virtual doorman. All units come equipped with high-end countertops and finishes, state-of-the-art kitchen appliances, intercommunication devices, and a dishwasher.
Developed by Affordable Living NY and designed by Dome Architecture Design and Engineering, the seven-story building contains just 23 units, according to permits filed with the city. An indoor recreation room can be found on the second floor.
The available units through the lottery are priced higher than the average rental in Allerton. According to Zumper, the average rent is $1,400/month for a studio and $2,150/month for a one-bedroom in the neighborhood.
Nearby public transit options include the 2 and 5 train lines at the Pelham Parkway subway station.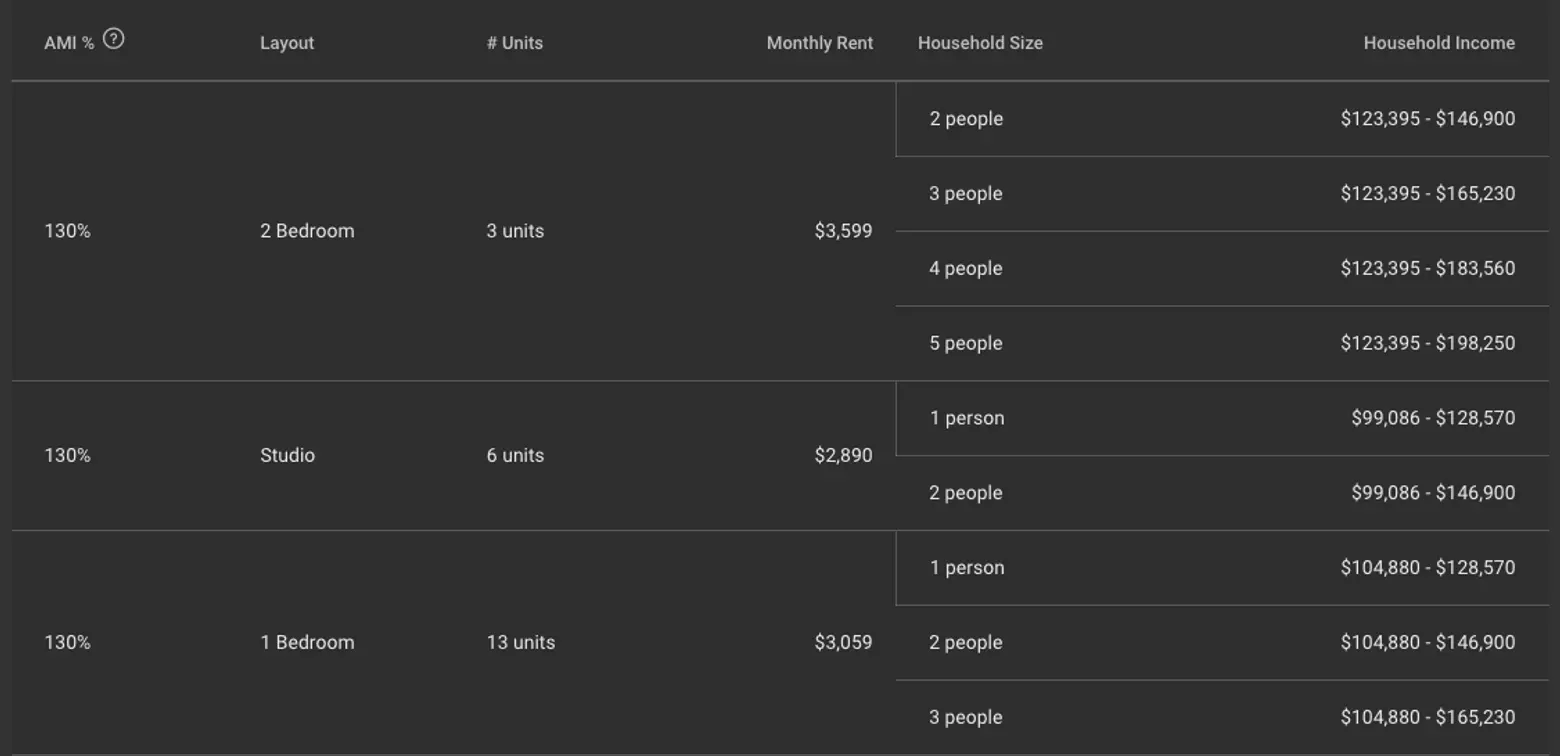 Qualifying New Yorkers can apply for the apartments until August 9, 2023. Complete details on how to apply are available here. Questions regarding this offer must be referred to NYC's Housing Connect department by dialing 311.
If you don't qualify for the housing lotteries mentioned, visit CityRealty.com's no-fee rentals page for other apartment deals in the city.
RELATED: