282 affordable apartments up for grabs in Far Rockaway, from $388/month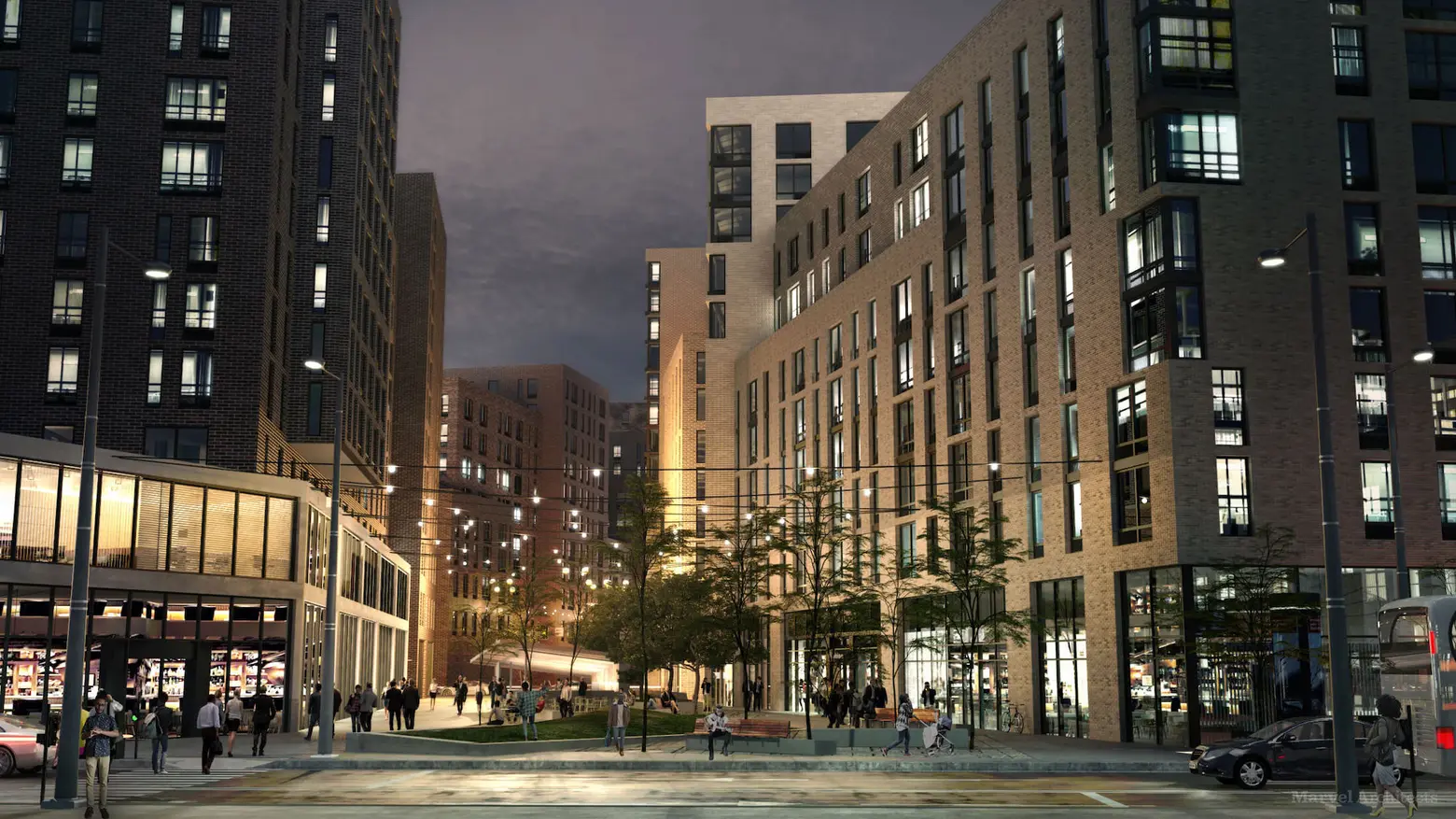 Rendering courtesy of the NYC Department of Housing Preservation and Development
Applications are now being accepted for 282 affordable units at a new residential development in Queens. Located at 1626 Village Lane, the building is part of the third phase of the Rockaway Village Apartments, a huge housing complex that is replacing an abandoned strip mall. New Yorkers earning 30, 50, and 80 percent of the area median income, or between $16,252 annually for a single person and $140,080 for a household of seven, are eligible to apply for the units, which range from $388/month studios to $1,968/month three bedrooms.
Developed by Phipps Houses, Rockaway Village is a $1 billion mixed-use development with eight buildings and roughly 1,700 affordable housing units. Designed by Marvel, the project came under former Mayor Bill de Blasio's rezoning of Far Rockway, approved by the City Council in 2017.
A housing lottery for the first phase of the complex was held in December 2021 for nearly 700 units across the three buildings.
As part of this third phase, the 282 available apartments are found across three towers and one building with 26 duplex apartments.
Amenities include a fitness center, children's playroom, outdoor play area, laundry facilities, parking, and a spacious landscaped plaza. The complex will also feature a modern supermarket, which is currently under construction. Units come equipped with stainless steel appliances, dishwashers, and air conditioning.
Residents will have access to a number of green spaces in close proximity to the development, including Grassmere Playground, Bayswater Point State Park, Redfern Playground, Terrace Garden Park, O'Donohue Park, Lanett Playground, and the beachfront Far Rockaway State Park.
The development is close to the A train at the Far Rockaway-Mott Avenue station, as well as the Long Island Rail Road and several buses serving Queens and Nassau County.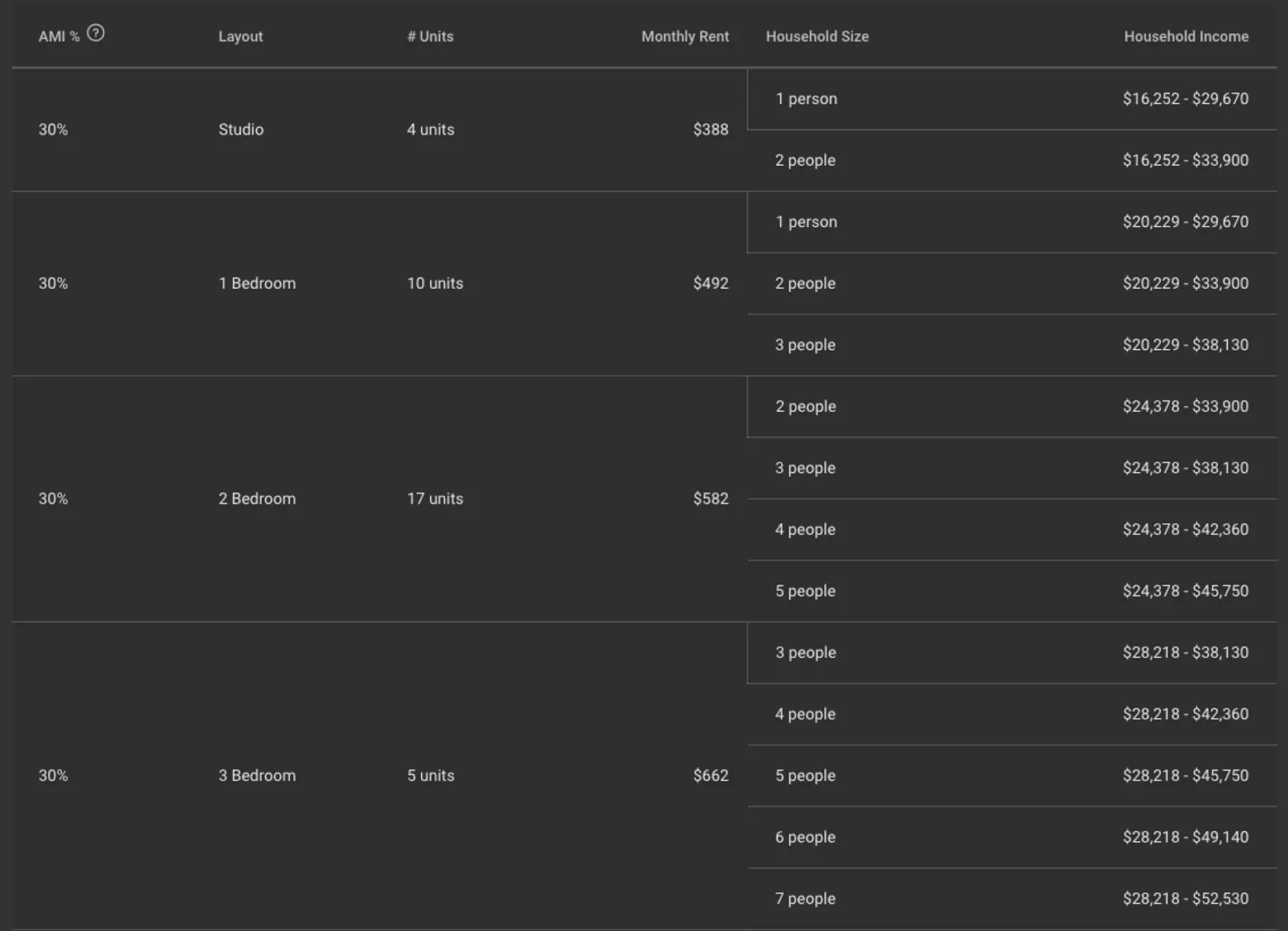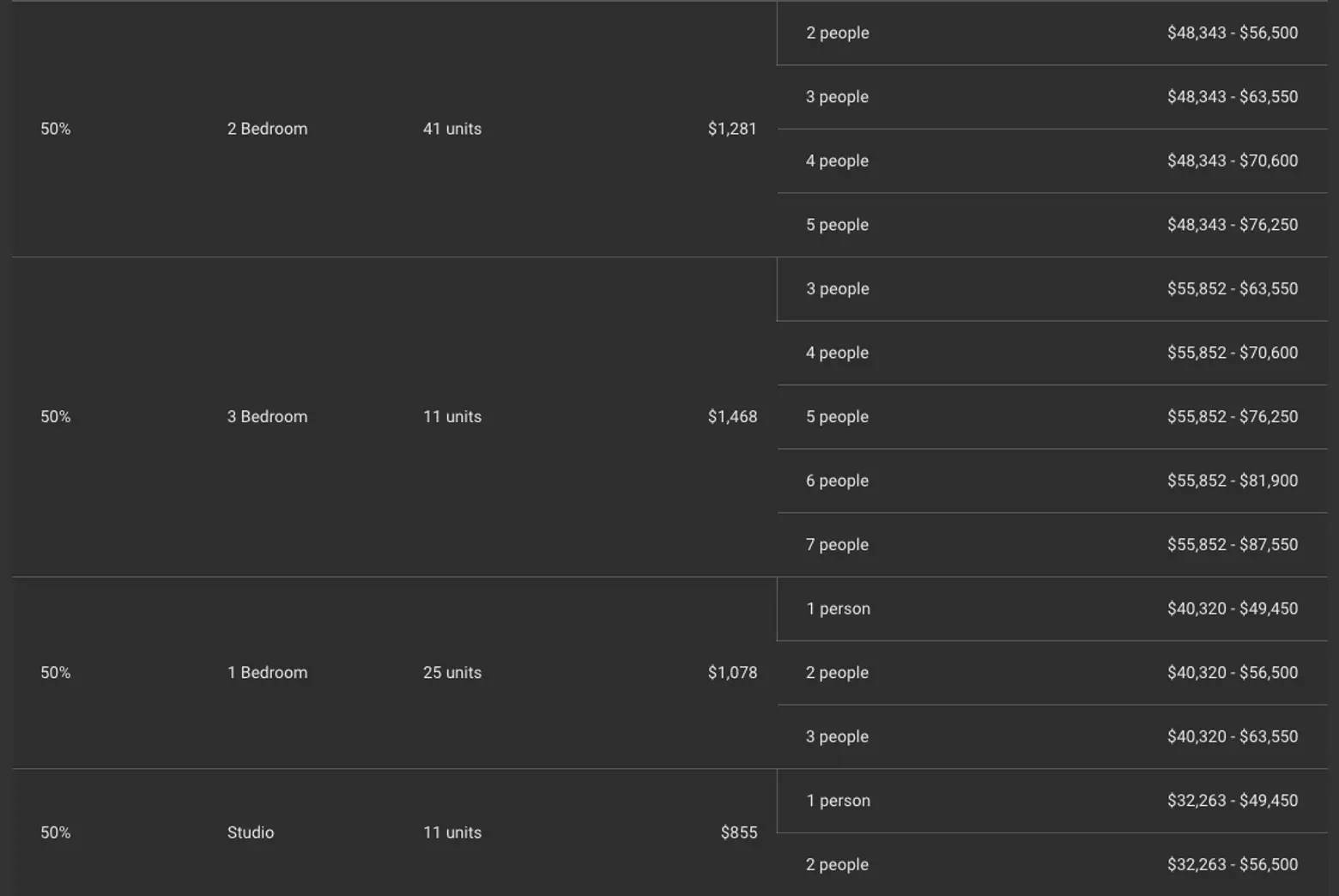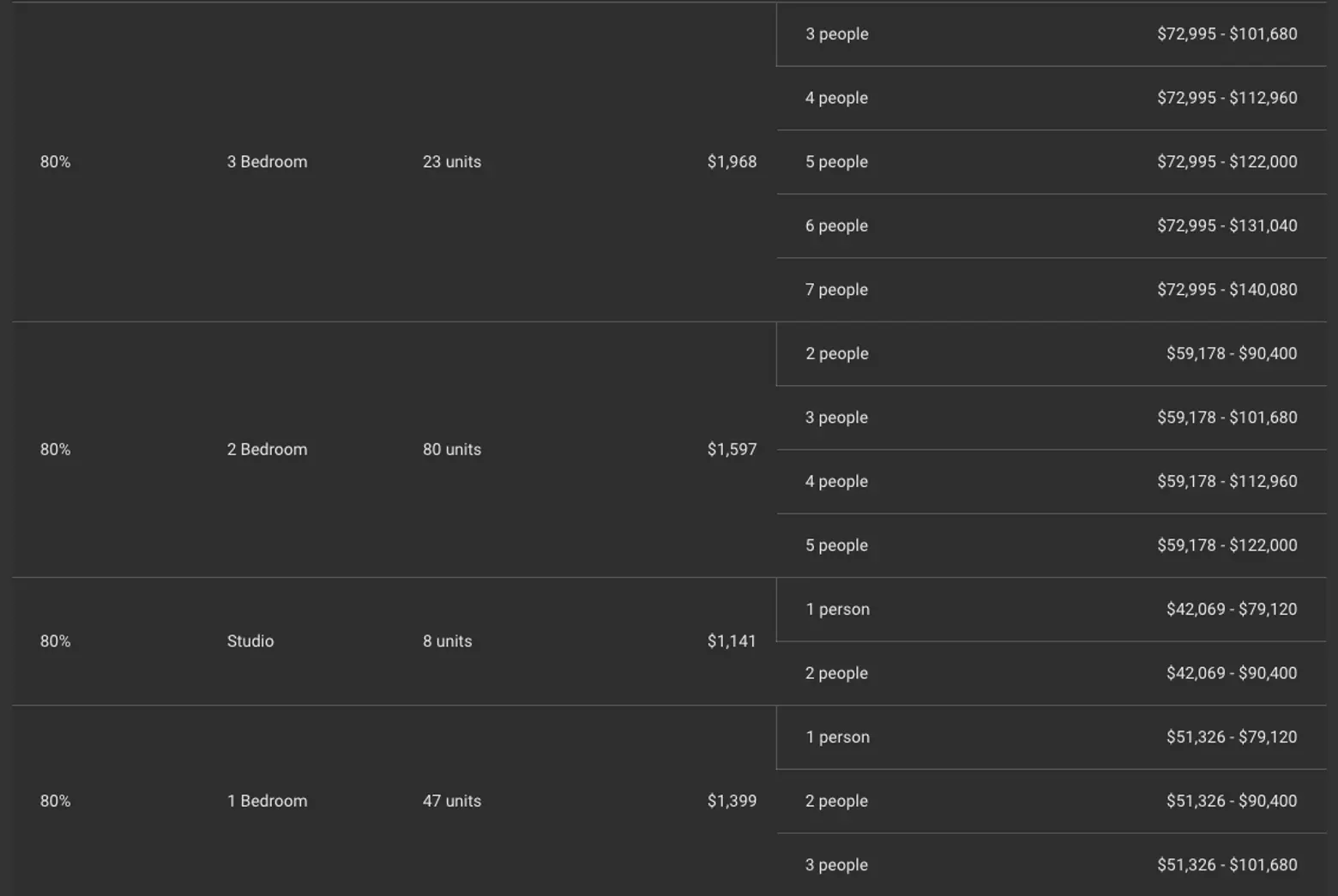 Qualifying New Yorkers can apply for the apartments until August 1, 2023. Preference for 50 percent of the units will be given to residents of Queens Community Board 14. Complete details on how to apply are available here. Questions regarding this offer must be referred to NYC's Housing Connect department by dialing 311.
If you don't qualify for the housing lotteries mentioned, visit CityRealty.com's no-fee rentals page for other apartment deals in the city.
RELATED: