Construction begins on massive $100M affordable complex in Far Rockaway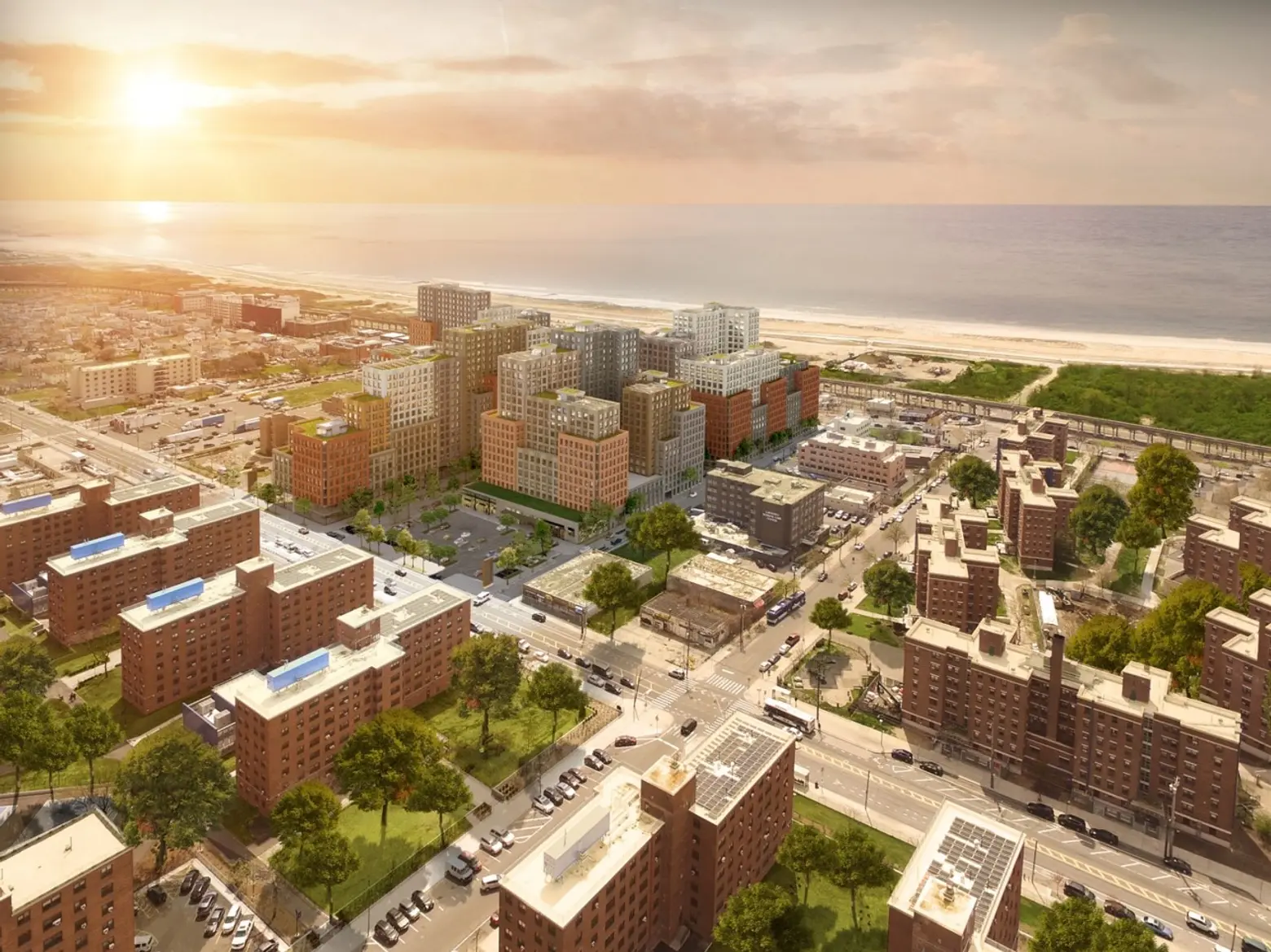 All renderings by Aufgang Architects
Construction officially kicked off on a huge housing development that will rise on a former hospital site in Far Rockaway. Edgemere Commons is an 11-building complex with more than 2,000 affordable homes, retail, community space, medical facilities, and outdoor public space planned. The first phase involves the construction of a 17-story building with 194 homes.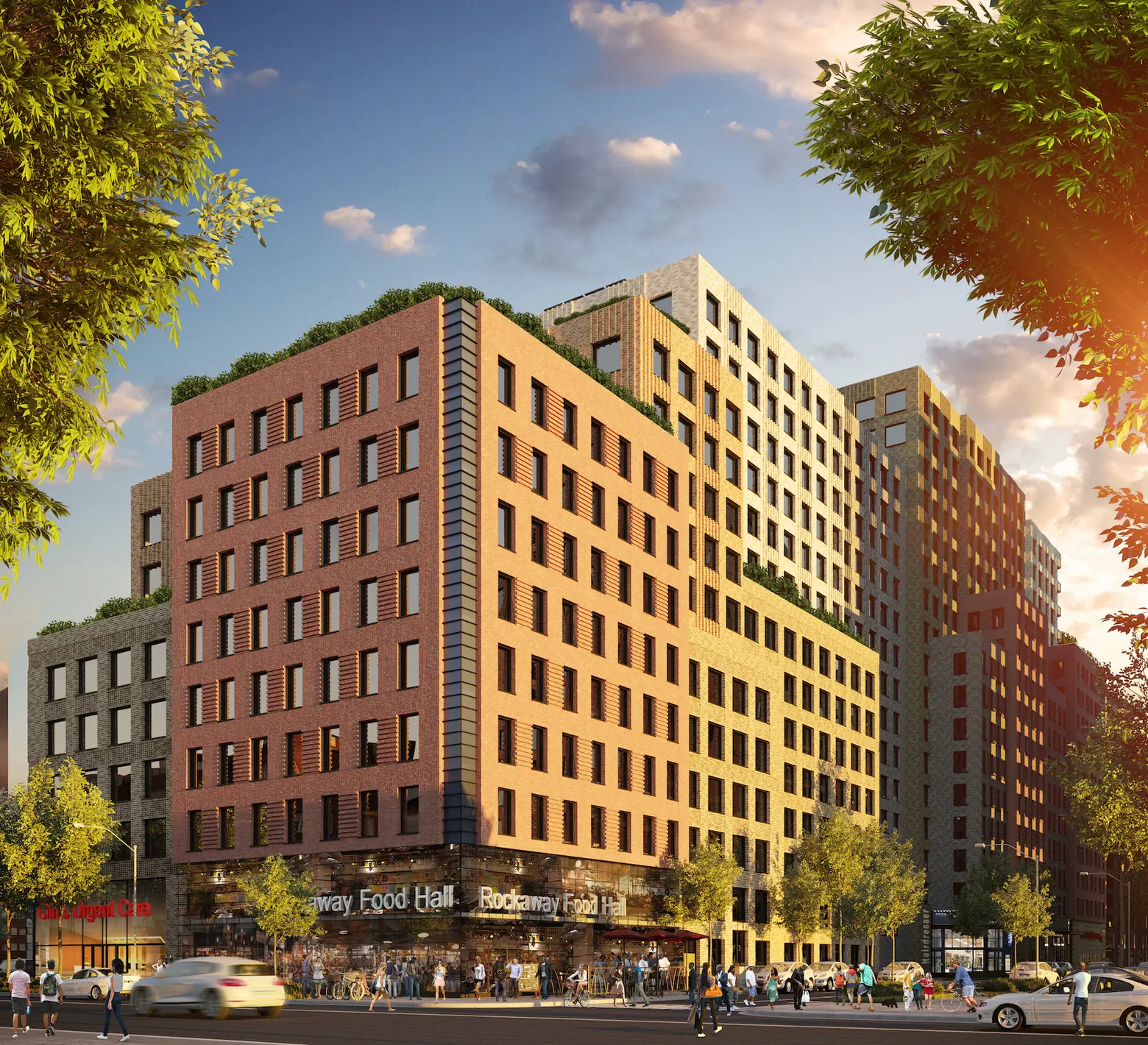 Developed by The Arker Companies and Slate Property Group and designed by Aufgang Architects, the $100 million Edgemere Commons project was approved by the City Council in 2019 and will be built on the site of the former Peninsula Hospital, which closed in 2012. Queens officials and residents hope the project reactivates the site and spurs economic growth for the neighborhood.
"Breaking ground on the first phase of Edgemere Commons represents a major milestone in our shared effort to create a sustainable, resilient, and amenity-filled community that will bring much-needed and long-overdue affordable and supportive housing to the families of Rockaway," Queens Borough President Donovan Richards Jr, said.
"After years of blight stemming from the closure of the old Peninsula Hospital, the revolutionary Edgemere Commons is now one step closer to reality. The future of Edgemere and the entire Rockaway Peninsula is looking much brighter thanks to the development of Edgemere Commons."
The first building is designed to meet high energy-efficient standards, implementing numerous energy-efficient features including solar panels, and efficient lighting and appliances. Amenities will include a community room, a recreation room, bicycle storage, laundry services, a roof terrace, and an outdoor activity space.
It will offer 29 apartments for adults with developmental disabilities and 30 apartments set aside for adults experiencing homelessness. On-site supportive services will be provided to these residents by the Block Institute and the Empire State Supportive Housing Initiative.
The ground floor retail space is anticipated to receive a supermarket, which was designated as an urgent necessity by community members during the planning process.
"Edgemere Commons is the type of transformative development that will improve the lives of residents and strengthen the entire Far Rockaway community for decades to come," Gov. Kathy Hochul said in a statement.
"By investing in this mixed-use development, we can add the types of high-quality housing, medical services, commercial activity and public space that reenergize neighborhoods and create a more inclusive, safe, and vibrant place to live."
Climate resiliency is an important aspect of the project, considering how the area was impacted by Hurricane Sandy. The development is being designed with features to protect it against future storm events, including bioswales, a bio-retention rainwater system, tree pits, and standby generators, as 6sqft previously reported.
The project is expected to be completed by 2034.
RELATED: