Ridgewood's tallest tower opens lottery for 40 luxury apartments, from $2,750/month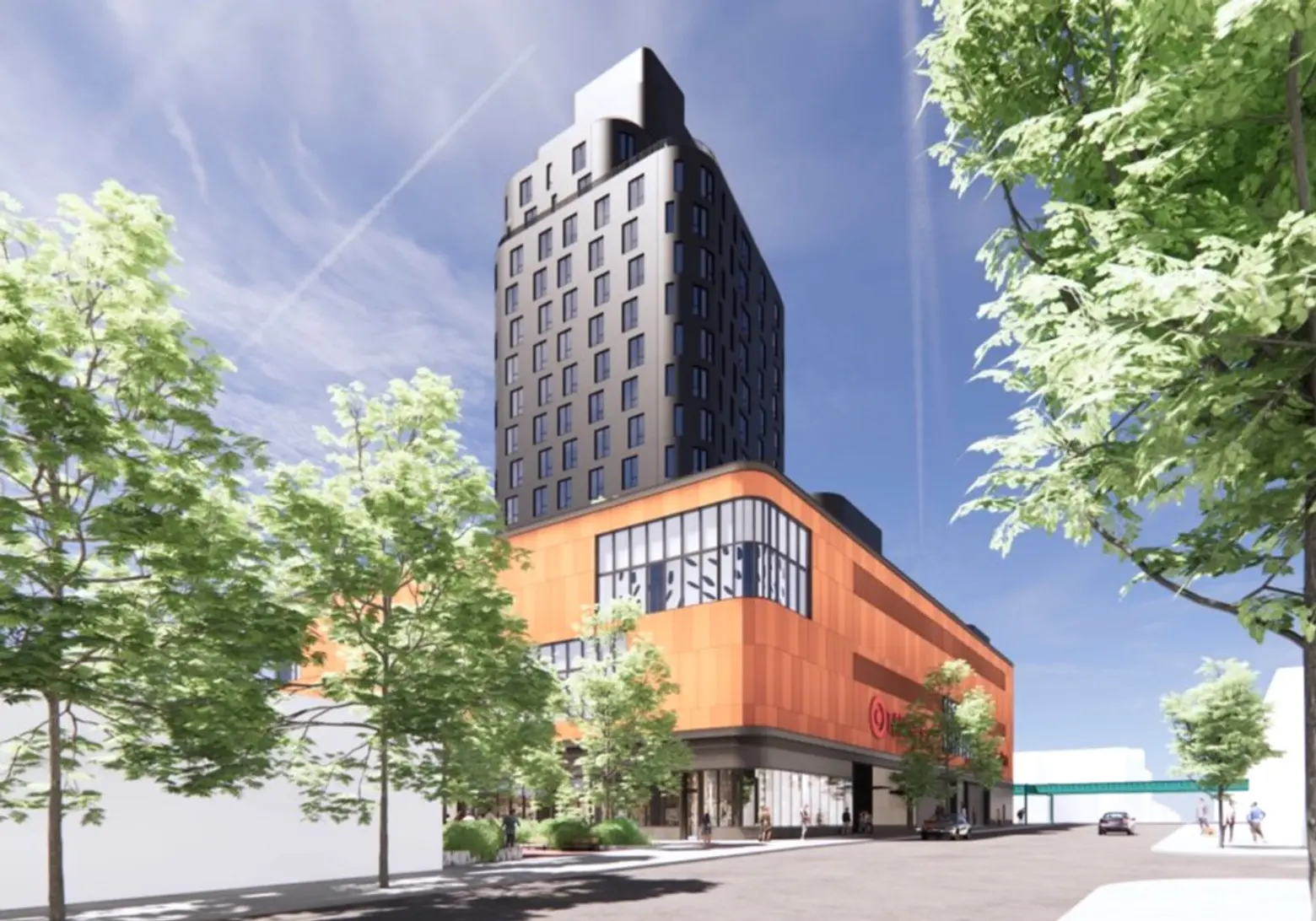 Renderings courtesy of the NYC Department of Housing Preservation and Development
A housing lottery opened this week for 40 middle-income units at a new luxury residential development in Ridgewood. At 17 stories, the Ridgewood Apartments at 1607 Woodbine Street is one of the tallest residential properties in the neighborhood. New Yorkers earning 130 percent of the area median income, or between $94,286 for a single person annually and $198,250 for a household of five, are eligible to apply for the units, which include $2,750/month one-bedrooms and $3,599/month two-bedrooms.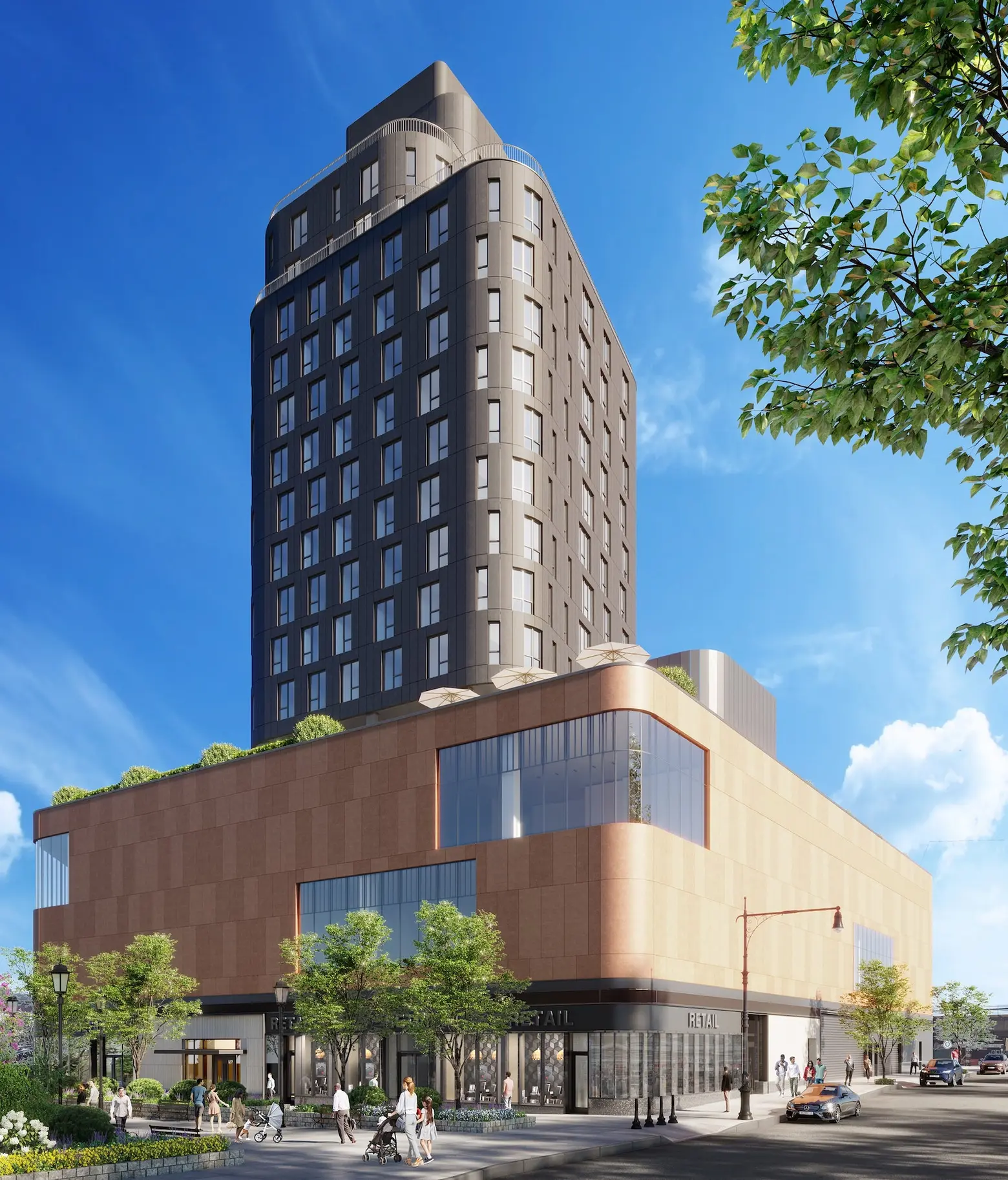 Developed by AB Capstone and designed by S9 Architecture, the development is just over 200 feet tall and contains 133 apartments, a community facility, and 97,000 square feet of retail space (renderings show a ground-floor Target, but this has not been confirmed). The complex, which topped out last December, sits in a busy area between Palmetto and Woodbine Streets.
The units feature brushed steel appliances, dishwashers, air conditioning, and washer and dryer units, according to Yimby. Amenities include on-site parking, a virtual doorman, bike storage lockers, a resident lounge, a business center, a co-working space, an indoor and outdoor gym area, and a rooftop terrace. Select units have their own private outdoor spaces.
Nearby public transit options include the L, J, and M subway lines, as well as the B26, B52, B54 Q55, and Q58 buses.
Originally called Myrtle Point, the 17-story mixed-use building is one of the tallest in Ridgewood and was the site of controversy over the course of its construction. On April 6, 2022, 46-year-old construction worker Holger Molina slipped and fell and later died from his injuries, according to Documented NY.
Following the tragic incident, the city's Department of Buildings inspected the construction site and reported that there were "no safety measures to safeguard workers," according to the DOB's report. The agency designated the incident as an aggravated offense level two, the most serious violation the DOB can issue, and AB Capstone was fined $25,000.
Besides the fatal fall that took the life of Molina, four other workers were injured on the building's construction site. Before construction finished, DOB issued five full-stop work orders after concluding that work on the property was unsafe for workers. Construction on the project resumed despite outcry from tenants and State Sen. Jessica Ramos.

Qualifying New Yorkers can apply for the apartments until September 11, 2023. Complete details on how to apply are available here. Questions regarding this offer must be referred to NYC's Housing Connect department by dialing 311.
If you don't qualify for the housing lotteries mentioned, visit CityRealty.com's no-fee rentals page for other apartment deals in the city.
RELATED: