$139M street repair and infrastructure upgrade project kicks off in Far Rockaway
Rendering of Mott and Central Avenues next to the planned new public library, courtesy of NYCEDC
About 25 blocks of Downtown Far Rockaway will soon see major changes as the Queens neighborhood gears up for one its largest infrastructure project in decades. Construction will kick off this week on a $139 million plan to revamp the area's streets, pedestrian space, and stormwater drainage, city officials announced Wednesday. The project, expected to take three years to complete, falls under the city's Far Rockaway rezoning plan, which was approved in 2017.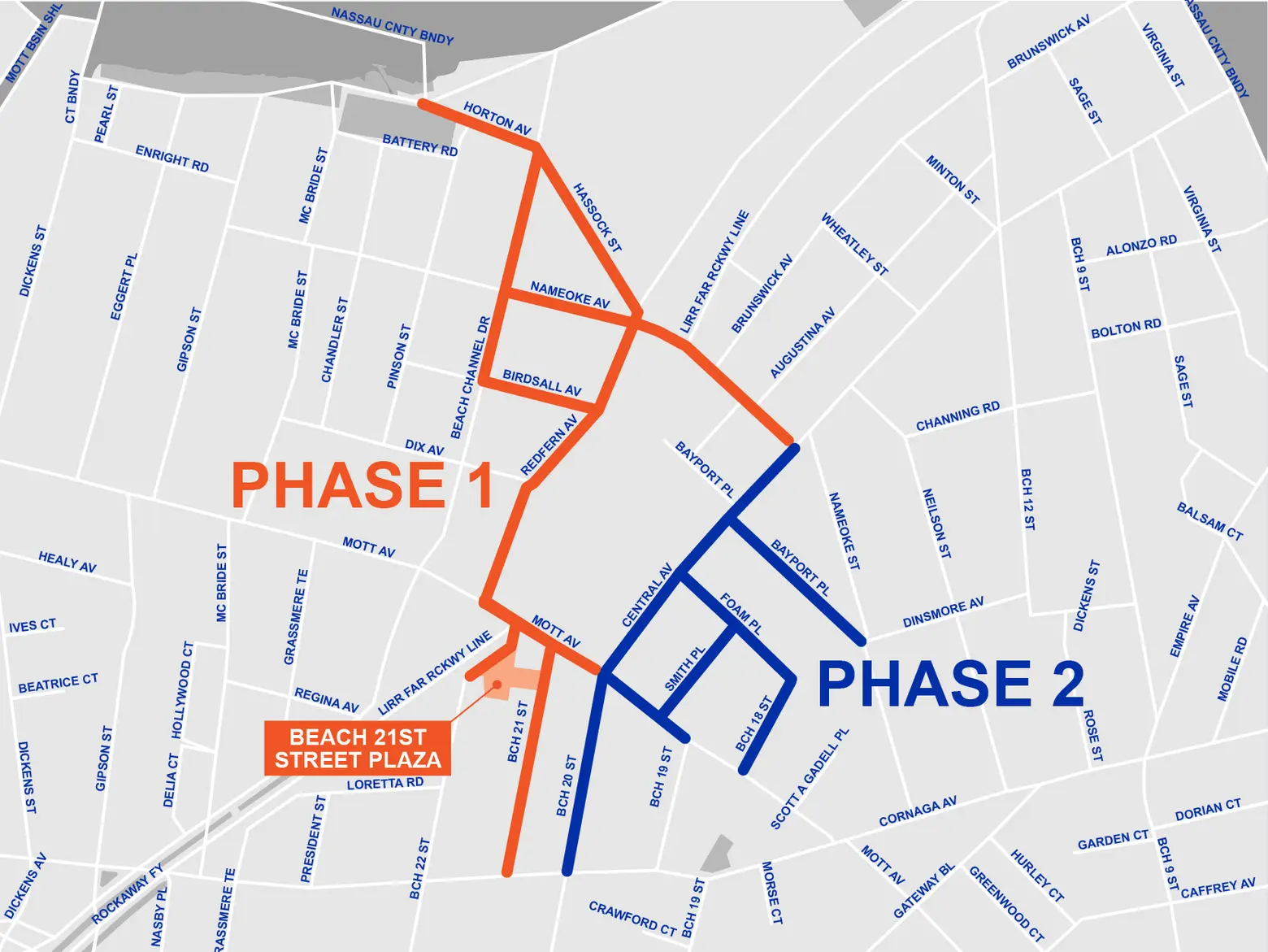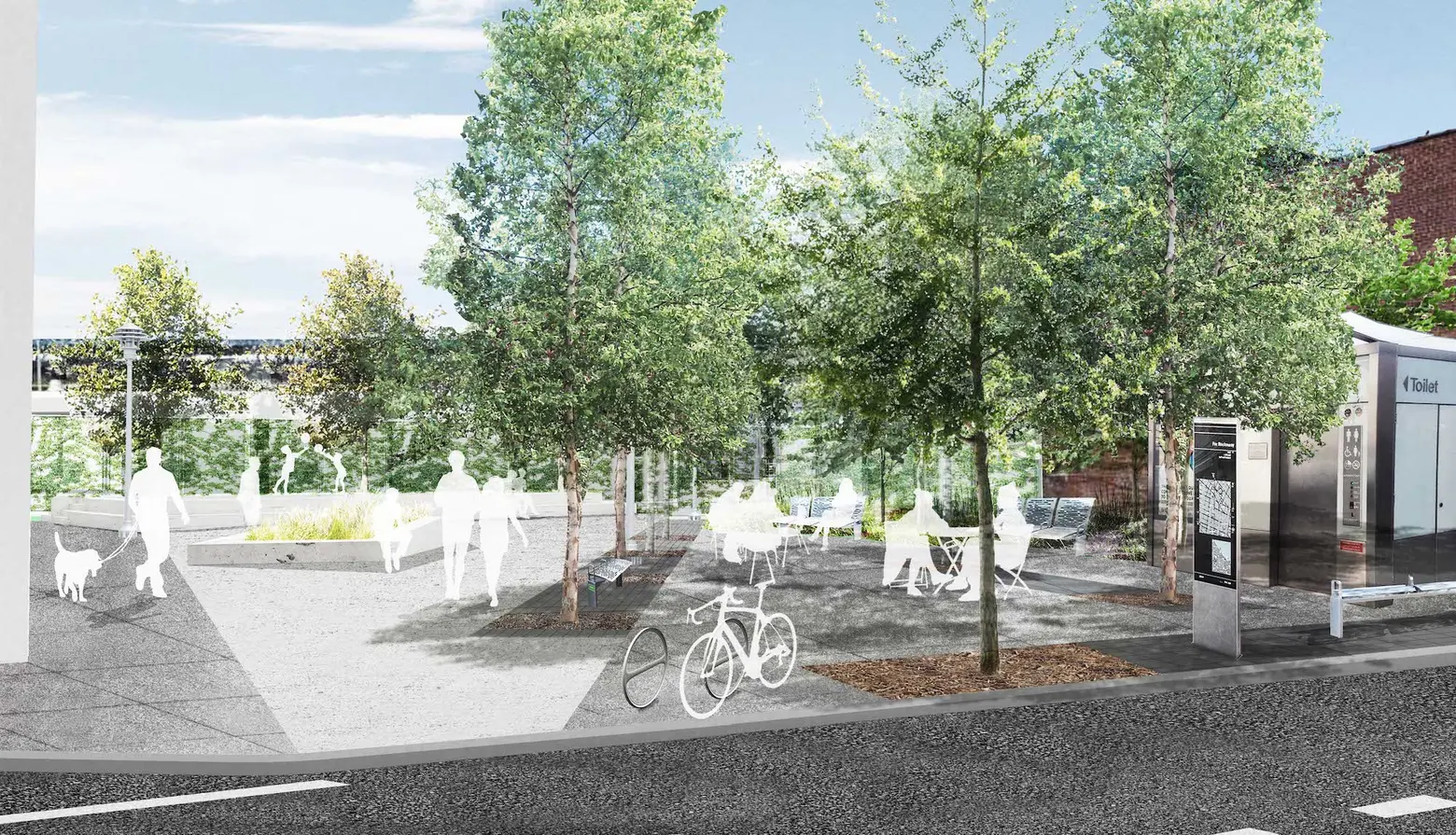 Rendering of the new 15,000-square-foot public plaza, courtesy of NYCEDC
Work will center around the hubs of Mott and Central Avenue. According to the city, most of these streets will be rebuilt and realigned to make traffic flow better and to increase pedestrian safety. Other streetscape work involves adding 7,000 feet of new curbs, 83,000 square feet of new sidewalks, and building a new pedestrian plaza next to the Far Rockaway-Mott Avenue subway station.
The plaza, stretching from Beach 21st to Beach 22nd Streets, will feature a stage, lots of seating, trees and planters, a water fountain, public restroom, and bike racks.
The 2017 rezoning of Far Rockaway permits new commercial space and mixed-income residential development, with a portion of units made permanently affordable. It is part of Mayor Bill de Blasio's plan to create or preserve 300,000 affordable housing units in 10 years, with neighborhood rezonings contributing significantly to the administration's goal.
Council Member Donovan Richards, who represents the neighborhood, led the revitalization efforts of Downtown Far Rockaway. He called the $139 million investment a "critical component" for the future of the community.
"These long overdue investments will bring new streetscapes, plaza space, green infrastructure and improved stormwater drainage that will ensure a more pedestrian friendly Far Rockaway that can better manage future storms while also beautifying the commercial corridors and the transportation hub of the peninsula," Richards said in a press release.
The infrastructure project is planned to take place in two phases for 21 months and then an additional 13 months. More than two miles of new storm sewers will also be installed to improve drainage, with more than 120 catch basins added.
According to the city's Department of Design and Construction, this project would normally take seven years to complete, but the agency will get it done in three. "This very large project is going to have a transformational effect on Far Rockaway, bringing better streets and better infrastructure to a community that could really benefit from this type of investment," DCC Commissioner Lorraine Grillo said in a press release.
RELATED: