Lottery opens for 100 units in Far Rockaway's new Passive House, from $653/month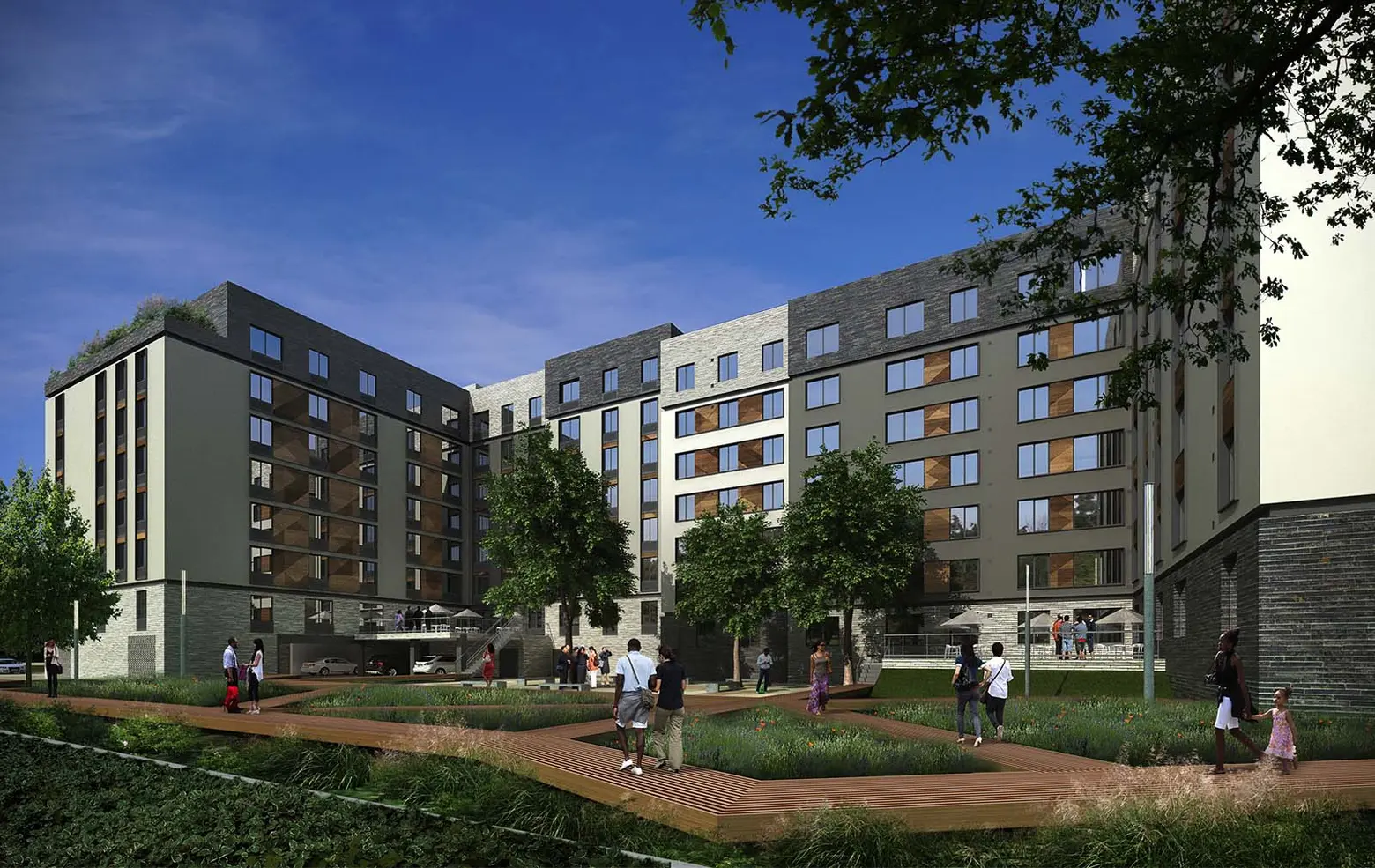 Edgemere is a small neighborhood in the Rockaways that was full of beachfront hotels and bungalows back at the turn of the century. After Robert Moses tore down its most magnificent hotel and replaced it with a parking lot in 1941, the area soon fell into disrepair and became a ghost town. Just this year, however, the city released its Resilient Edgemere Community Planning Initiative to repair Sandy damage, protect the neighborhood from future flooding, improve transportation, and build resilient housing. One of these new projects is called Beach Green Dunes, a brand new Passive Building at 44-19 Rockaway Beach Boulevard with amenities like a roof garden, courtyard, parking, and fitness center. An affordable housing lottery for its 100 units opens today, ranging from $653/month studios to $1,597/month three-bedrooms.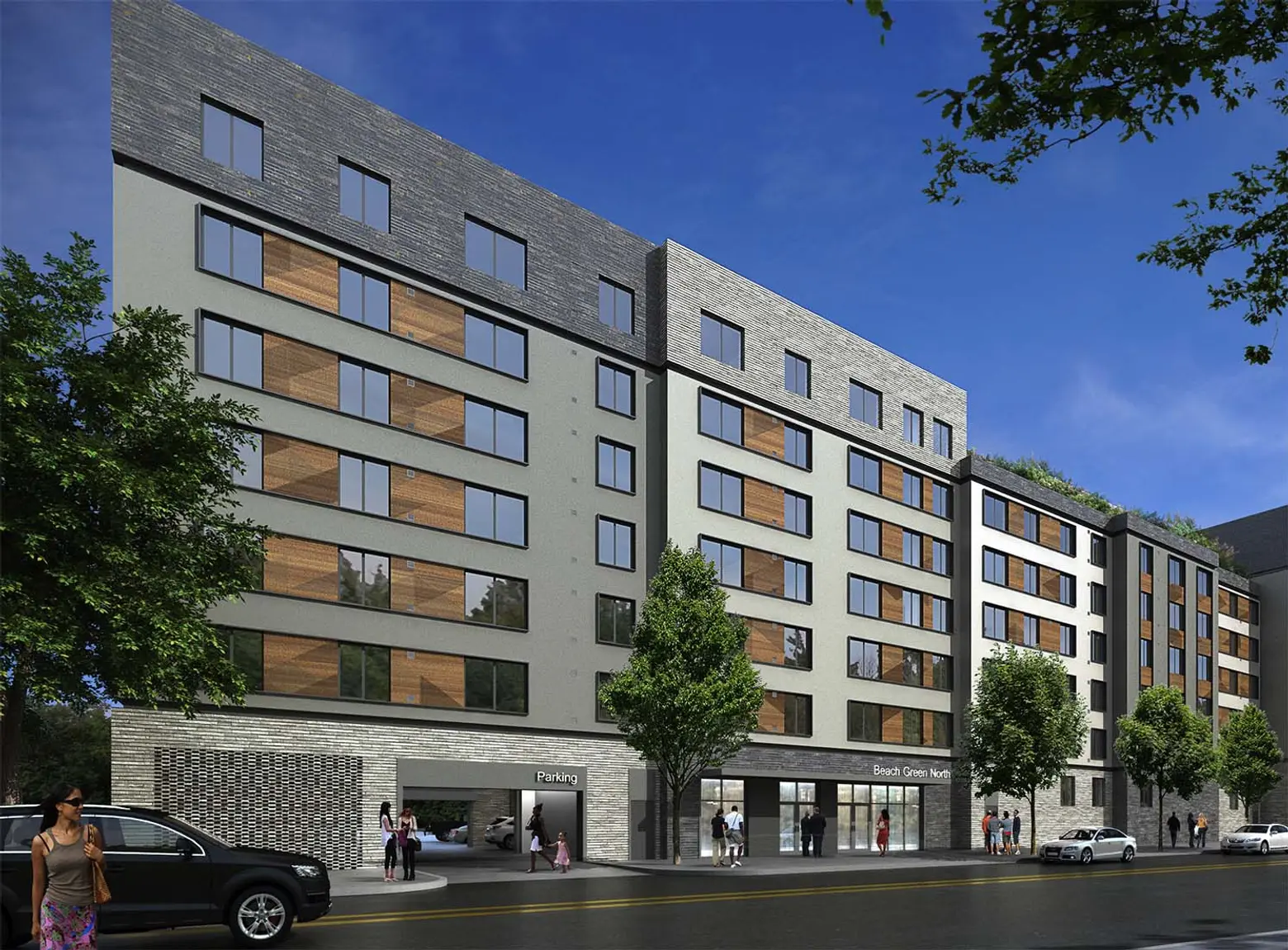 The project, a partnership between the Bluestone Organization and Triangle Equities, cost a total of $32.5 million. It was originally announced as Beach Green North, and at the time was on track to become the largest Passive House in the country (it's since been surpassed). The seven-story, 94,000-square-foot structure includes studios, one, two, and three bedrooms for individuals earning 50, 60, and 90 percent less than the area media income.
According to architects Curtis + Ginsberg, it was "designed to withstand the severe weather conditions of the Rockaways, while incorporating many energy-efficient features." Outside, these features include bio-swales, native plantings, and pervious asphalt (all of which will not only help with storm water retention at the building, but for the surrounding area). In addition to meeting Passive House standards, the project incorporated a cogeneration system and energy-efficient construction methods.
Qualifying New Yorkers can apply for the affordable units at Beach Green Dunes until February 6, 2017. Residents of Brooklyn Community Board 14 will be given preference for 50 percent of the units. Complete details on how to apply are available here (pdf). Questions regarding this offer must be referred to NYC's Housing Connect department by dialing 311.
Use 6sqft's map below to find even more ongoing housing lotteries.
If you don't qualify for the housing lotteries mentioned, visit CityRealty.com's no-fee rentals page for other apartment deals in the city.
RELATED: