Apply for 316 mixed-income apartments within Greenpoint Landing, from $410/month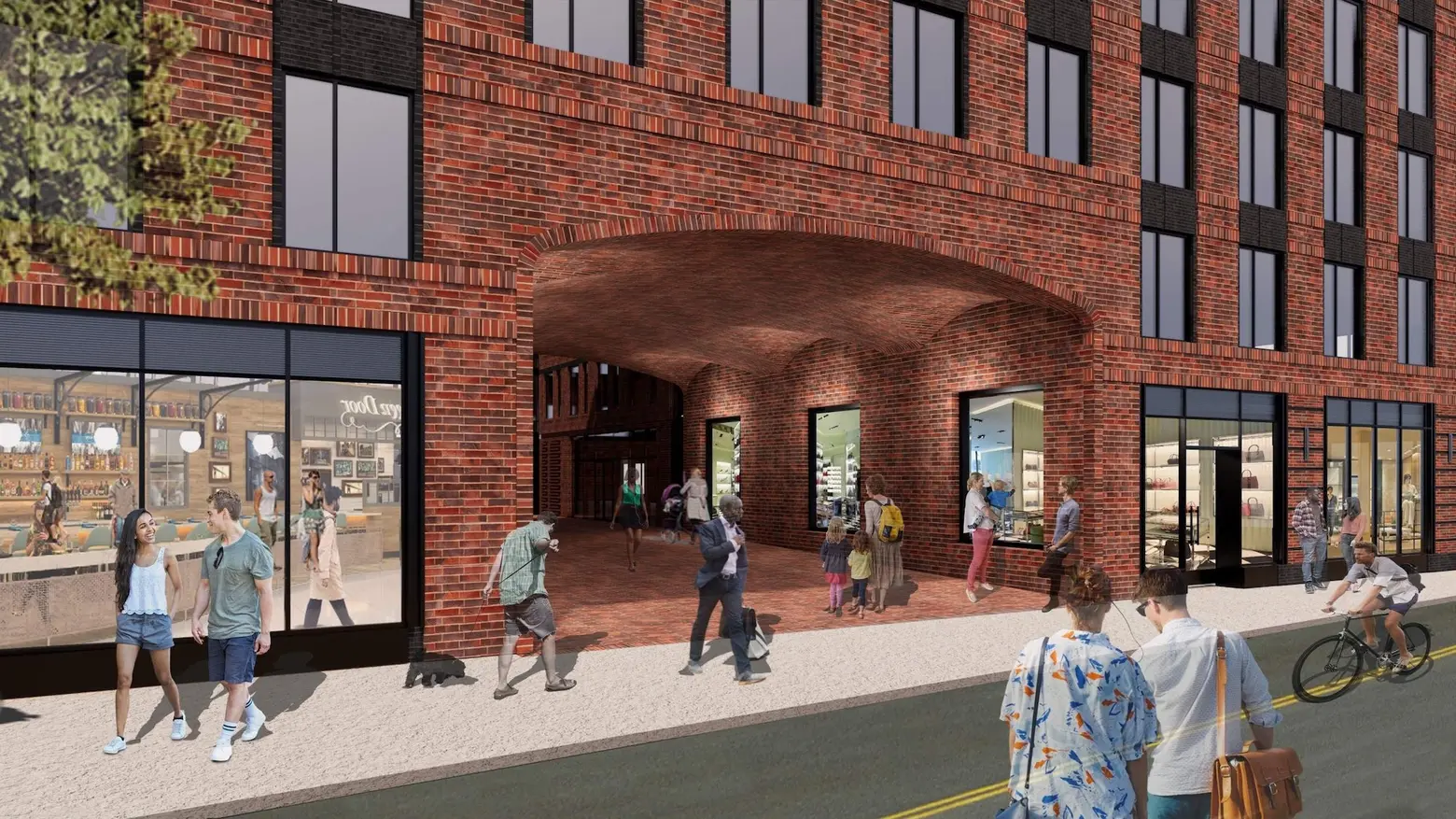 Rendering courtesy of Handel Architects
A housing lottery opened this week for 316 mixed-income units at a new residential development on Brooklyn's waterfront. Located at 35 Commercial Street, the building is part of the 22-acre Greenpoint Landing development. New Yorkers earning 30, 50, 80, and 110 percent of the area median income, or between $17,006 annually for a single person and $158,510 for a household of five, are eligible to apply for the apartments, which range from $410/month studios to $2,572/month two bedrooms.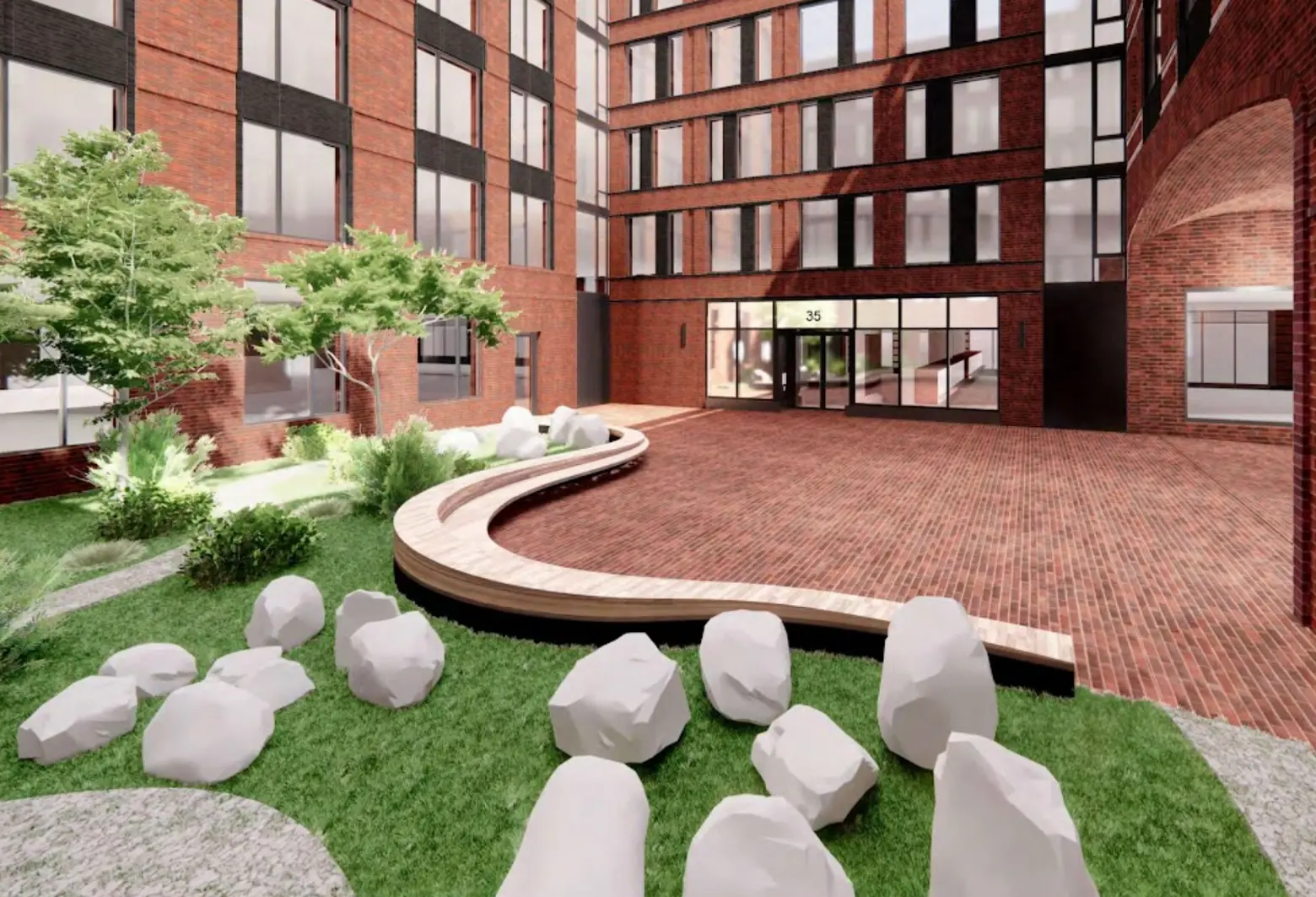 Developed by Greenpoint Landing Associates and designed by Handel Architects, the 22-story residential tower measures over 340,000 square feet and includes 7,600 square feet of retail space and 374 total residences. In addition to the apartments available through the lottery, 57 units will be set aside for formerly homeless New Yorkers.
Amenities include an indoor and outdoor children's play area, three private landscaped courtyards, a fitness center, a communal lounge, a laundry room, free WiFi access, and bicycle parking. Apartments feature state-of-the-art appliances and oversized windows.
The entrance to the building is through a dramatic arched entranceway on Commercial Street leading into one of the development's private landscaped courtyards designed by Greenpoint landscape design firm Alive Structures.
The building at 35 Commercial Street is the seventh in Greenpoint Landing designed by Handel Architects.
"In designing 35 Commercial, the team at Handel Architects wanted the resident experience to be paramount," Gary Handel, founder and managing partner of Handel Architects, said.
"The building itself – with stacked brick volumes and finely detailed facades – relates to the industrial history of Greenpoint. The dramatic arched entryway leads to a landscaped courtyard and then the lobby itself, which becomes part of that portal, and the sinuous ceiling is designed to related to the curving waterfront nearby. Upstairs, hundreds of high-quality residential units will have views of the city."
Greenpoint Landing is a 22-acre development along a half-mile of waterfront developed by Park Tower Group. Upon its completion, the development will include roughly 5,500 residential units, many of which will be priced below market-rate, across 11 towers, a new public school, and four acres of public space.
The first building, One Blue Slip, opened in August 2018, followed by Two Blue Slip in 2020. The third and fourth buildings at the site include The Bellslip and Eagle & West, the latter of which was designed by OMA. Last May, construction began on 16 Dupont Street, a 40-story rental tower with 380 total apartments, 30 percent of which will be affordable.
Nearby public transit options include the E, M, and G subway lines as well as the B32 and B43 buses.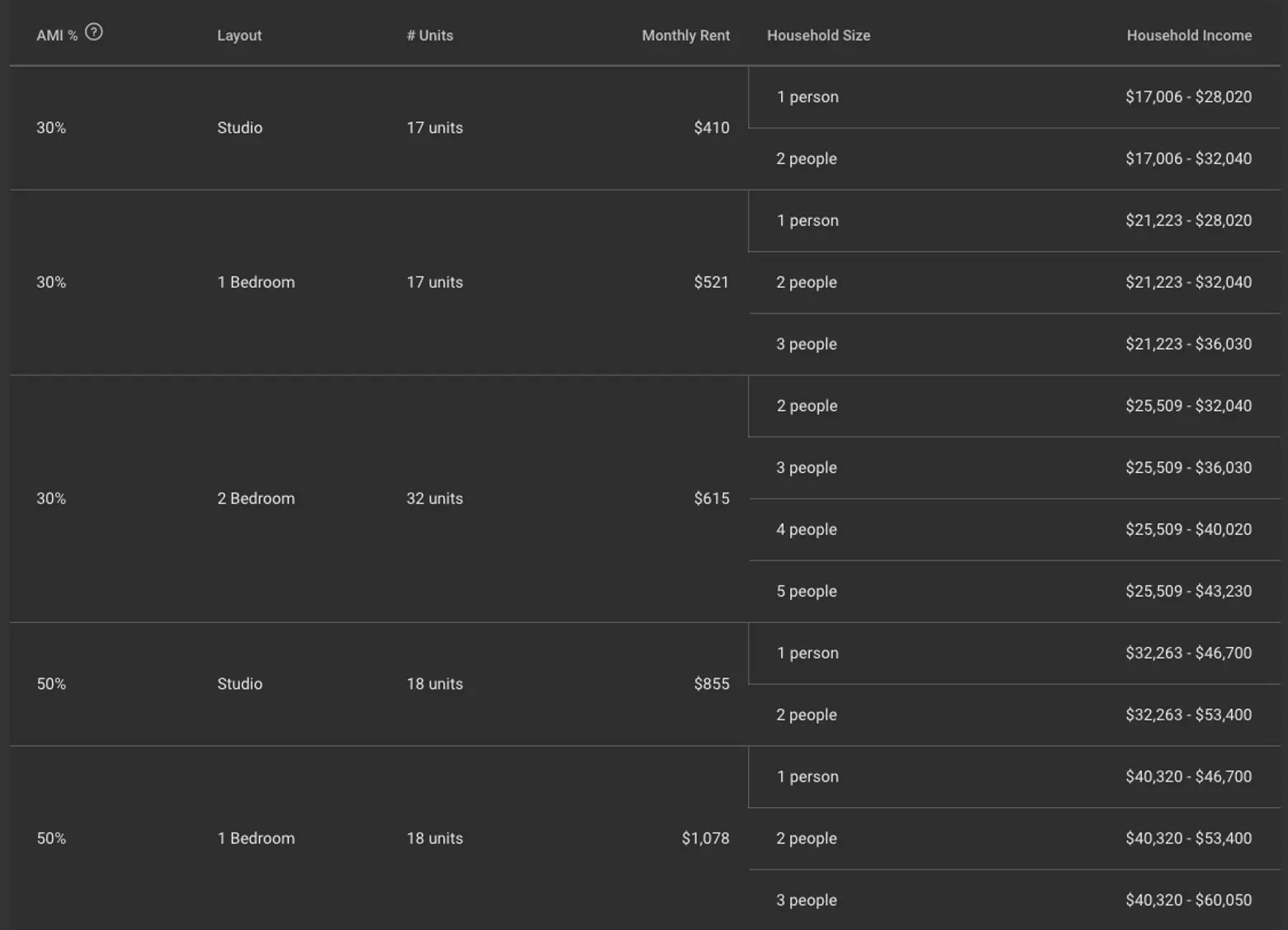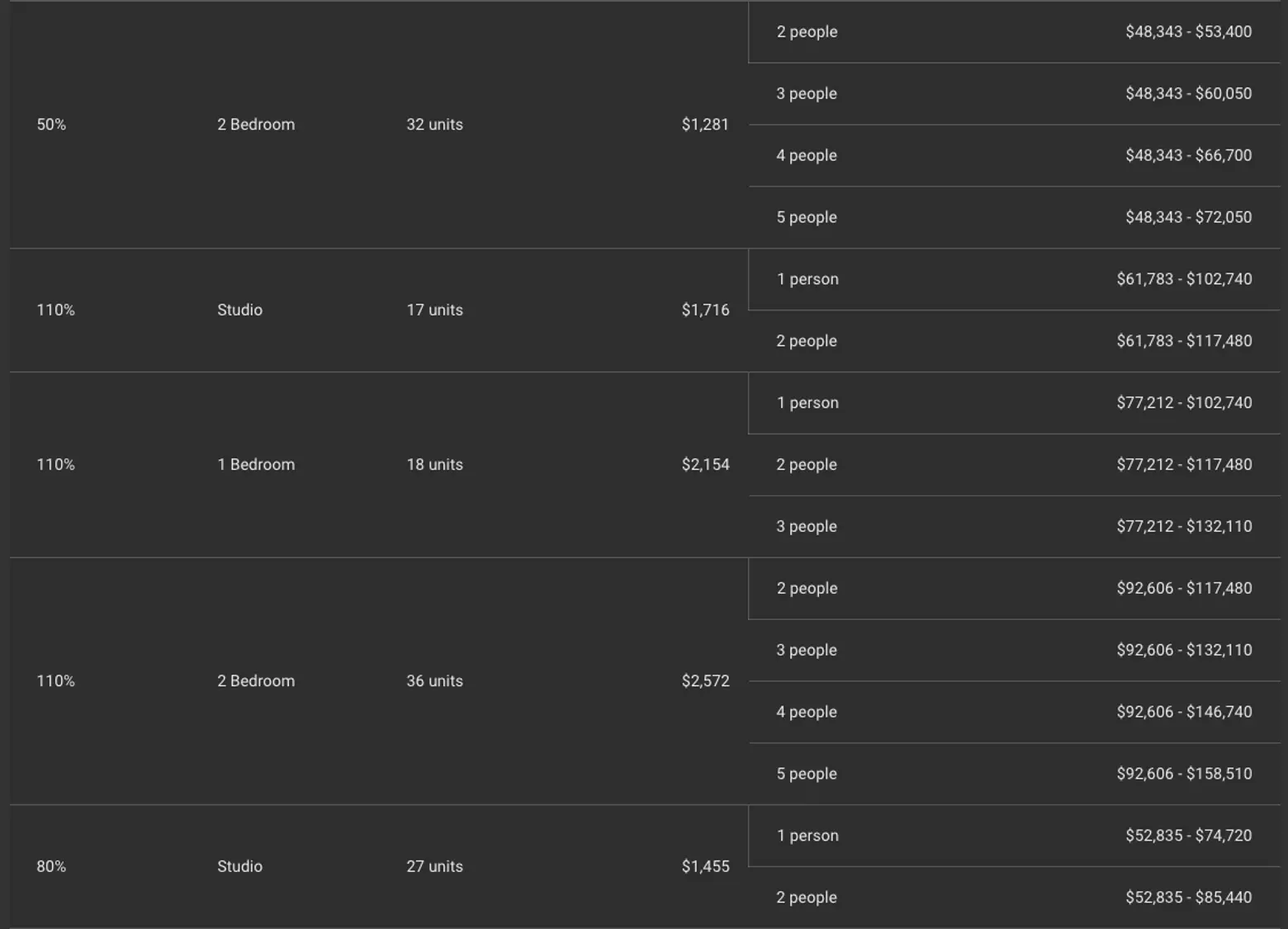 Qualifying New Yorkers can apply for the affordable units until July 31, 2023. Complete details on how to apply are available here. Preference for 50 percent of the units will be given to residents of Brooklyn Community District 1. Questions regarding this offer must be referred to NYC's Housing Connect department by dialing 311.
If you don't qualify for the housing lotteries mentioned, visit CityRealty.com's no-fee rentals page for other apartment deals in the city.
RELATED: