Lottery opens at new Passive House rental in Gramercy, from $836/month
All renderings courtesy of Redundant Pixel
A sustainable rental in one of Manhattan's most sought-after neighborhoods launched a housing lottery last week. Designed by Hill West Architects to meet Passive House standards, Gemma Gramercy is a 20-story building, located at 200 East 23rd Street, that will use 85 percent less energy than traditional buildings. Qualifying New Yorkers earning 40, 60, and 130 percent of the area median income can apply for the available apartments, priced from $836/month studios to $3,490/month for two-bedroom units.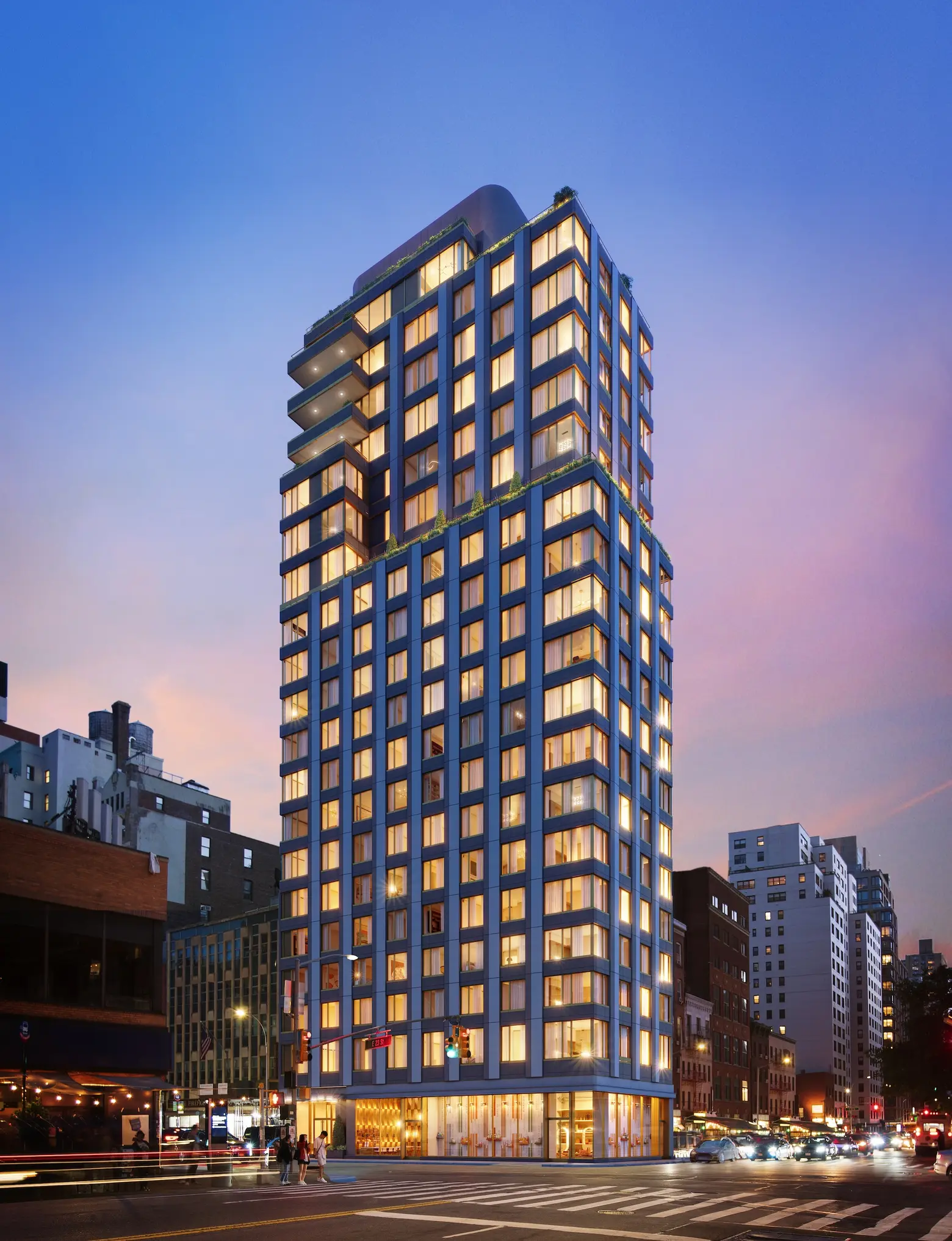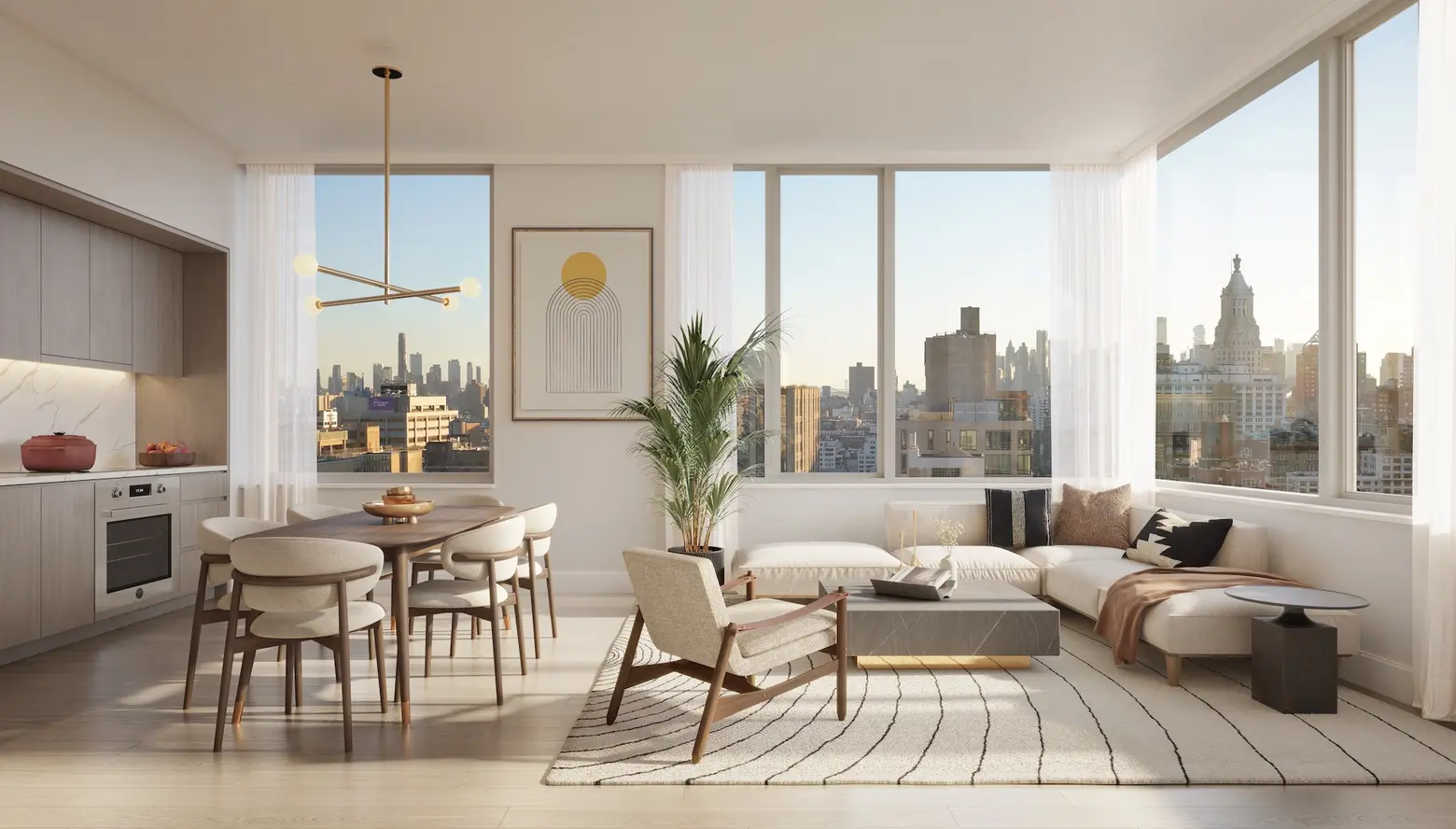 Developed by SMA Equities, Gemma Gramercy contains 108 residences designed by Whitehall Interiors. The rentals boast open floorplans, 11-foot ceilings, wide-plank flooring, and kitchens with quartz countertops and integrated appliances. All apartments have ventless Bosch washer-dryers; select apartments come with private terraces.
Amenities are found on the second floor, which is home to a co-working space, a communal kitchenette with seating, and a well-equipped fitness center, and on the 20th floor, where you'll find a lush rooftop terrace with an outdoor kitchen and lounge chairs. Just off the terrace is a lounge ideal for entertaining guests.
With the use of sustainable materials throughout, Gemma Gramercy is an example of green living. Eco-friendly features include a continuous exterior air barrier, triple-glazed windows, conditioned fresh air with energy recovery ducted into all units, and blower door testing used on the exterior envelope to monitor air leakage.
Leasing for the market-rate rentals launched in February. According to CityRealty, there are three rentals available at Gemma Gramercy: a $4,658/month studio, a $7,000/month one-bedroom, and an $8,721/month two-bedroom.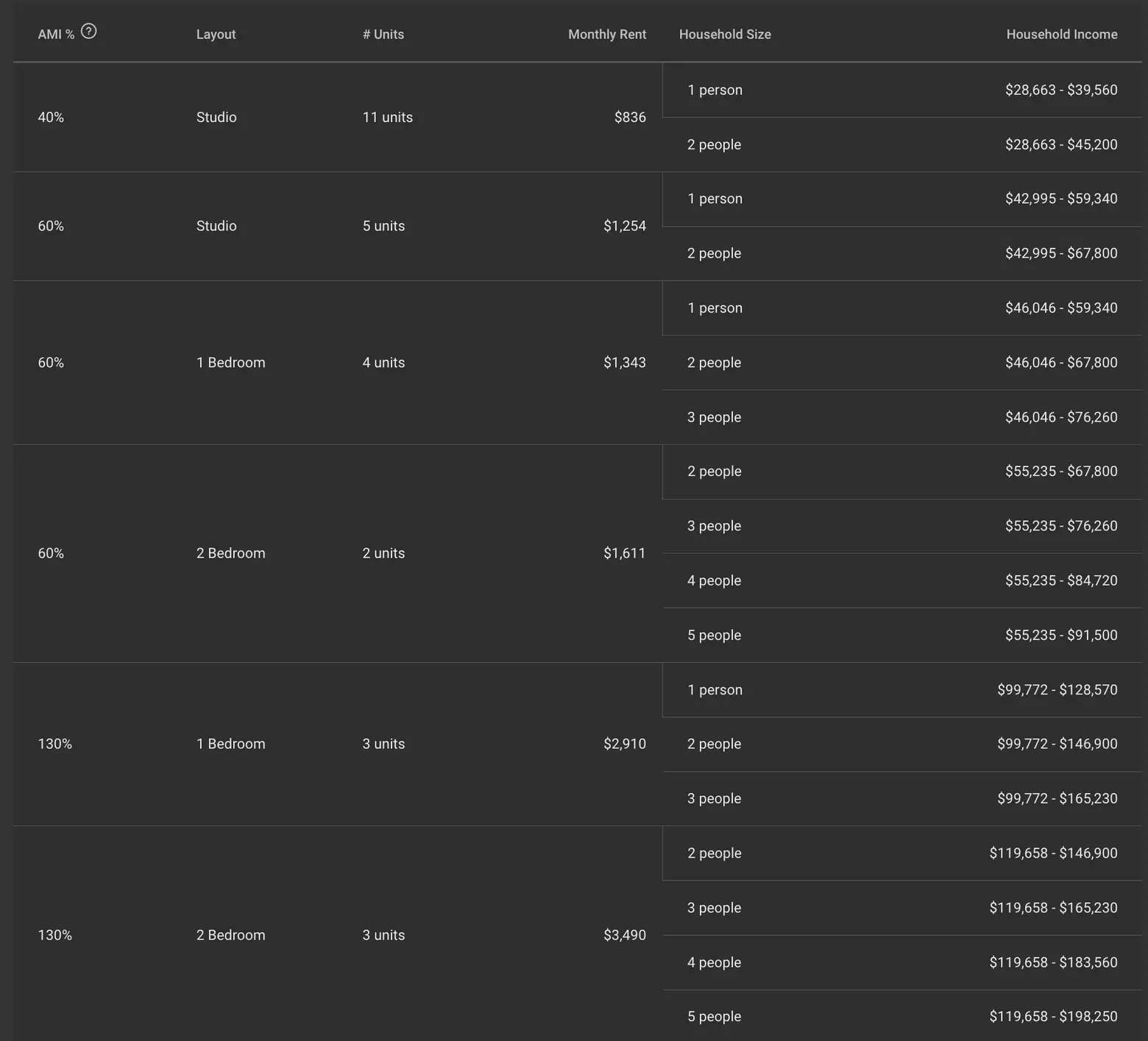 Qualifying New Yorkers can apply for the apartments until July 31, 2023. Preference for 50 percent of the units will be given to residents of Manhattan Community District 6. Complete details on how to apply are available here. Questions regarding this offer must be referred to NYC's Housing Connect department by dialing 311.
RELATED: