Middle Eastern grocer Sahadi's opening at Pier 57 food hall in Chelsea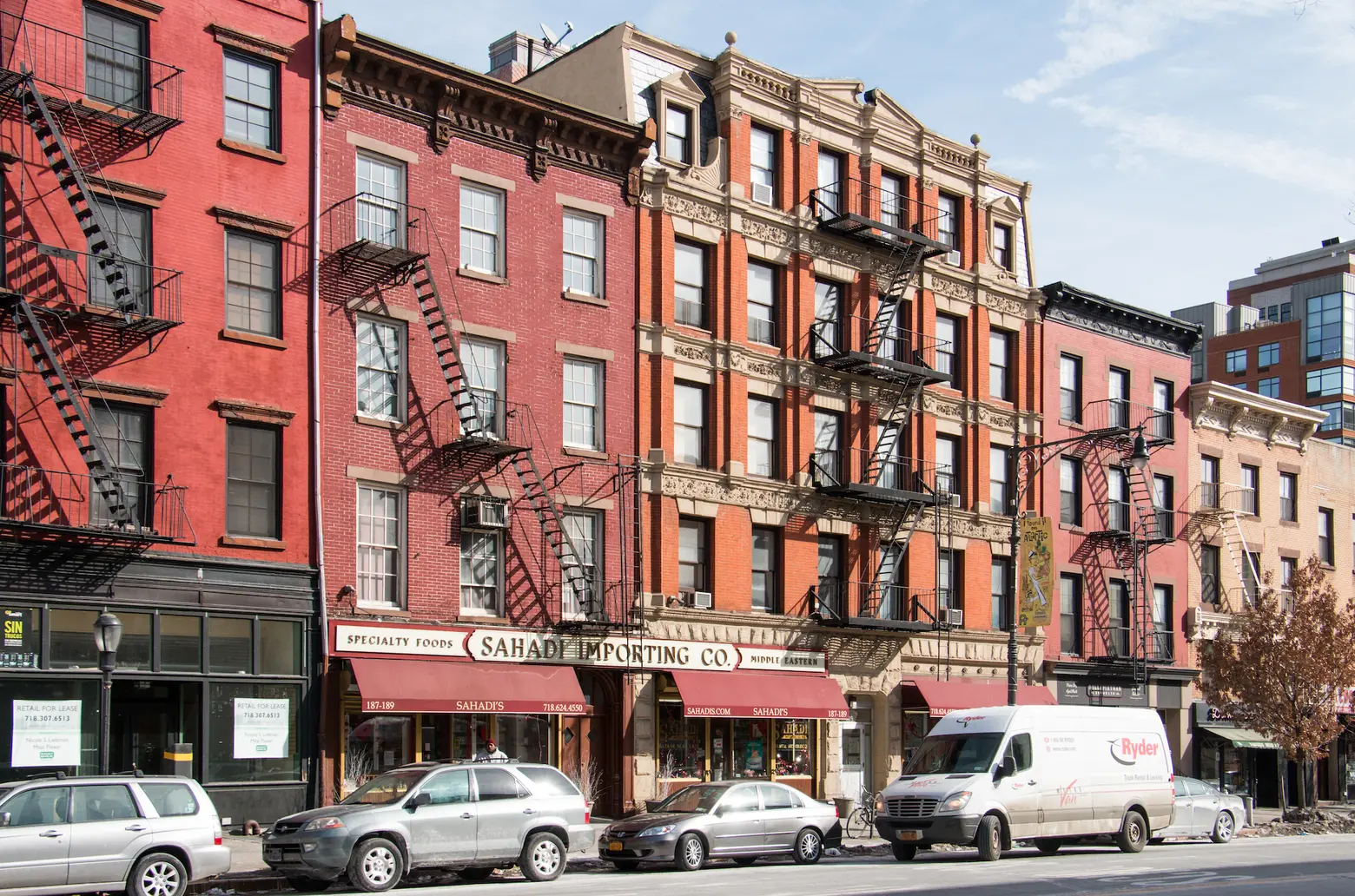 Photo of Sahadi's on Atlantic Avenue in Brooklyn via WikiCommons
Brooklyn's beloved Middle Eastern grocery store Sahadi's is returning to Manhattan after 75 years. Opening in Chelsea at Pier 57's new food hall next week, the outpost will feature seated dining and bar service. Sahadi's has roots in the borough; its first store opened on Washington Street in 1895 in what was considered to be "Little Syria," before moving to Cobble Hill in 1948. Sahadi's will officially open at Market 57 on Monday, November 27.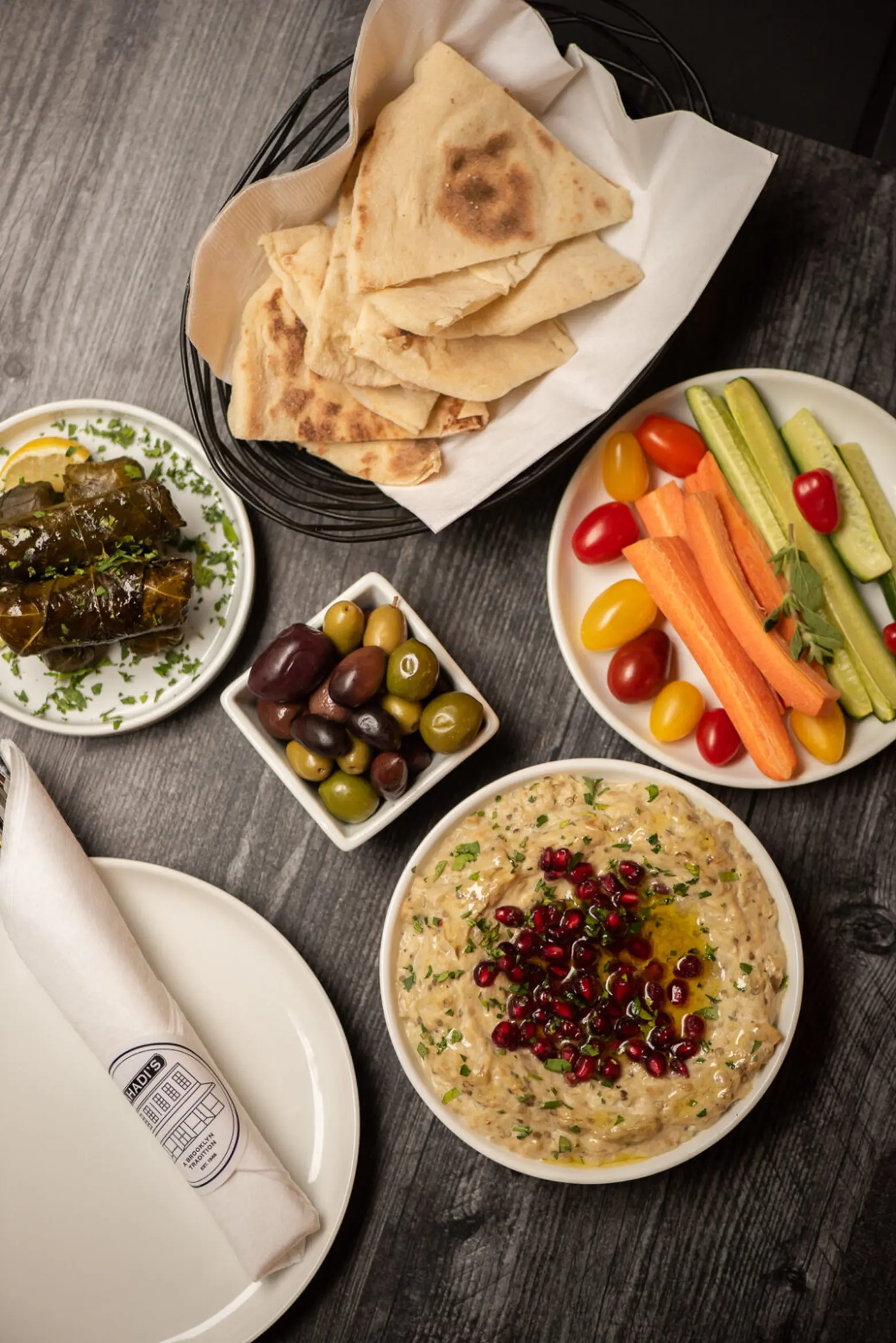 The area directly south of the World Trade Center around Washington Street held the nation's first Arabic-speaking community from the late 1880s to the 1940s. During the construction of the Brooklyn-Battery Tunnel, many residents and businesses in Little Syria were displaced, including Sahadi's, which moved to Brooklyn's Atlantic Avenue in 1948.
In 2019, the grocer, known for its amazing collection of grains, spices, nuts, olives, coffees, and more, opened a grocery store and restaurant at Industry City in Sunset Park.
The Manhattan eatery will serve its iconic Mediterranean- and Middle Eastern-inspired dishes, including Toshka (a grilled cheese-stuffed Lebanese flatbread), hot Saj wraps filled with shawarma or moussaka, and rice bowls, according to a press release. A rotating selection of beer and wine from Lebanon, Morocco, Greece, and Sicily will also be available.
"As long as I can remember, customers have been asking, 'When are you coming to Manhattan?' and I'm thrilled to be able to have an answer for them now," Christine Sahadi Whelan, fourth-generation co-owner of Sahadi's, said. "Market 57 provided us with the perfect opportunity to join the rich array of cultures, traditions, and culinary talents at the food hall. We'll be launching a few new food items, as well as bringing our legendary hummus, classic meze, baklava, and more."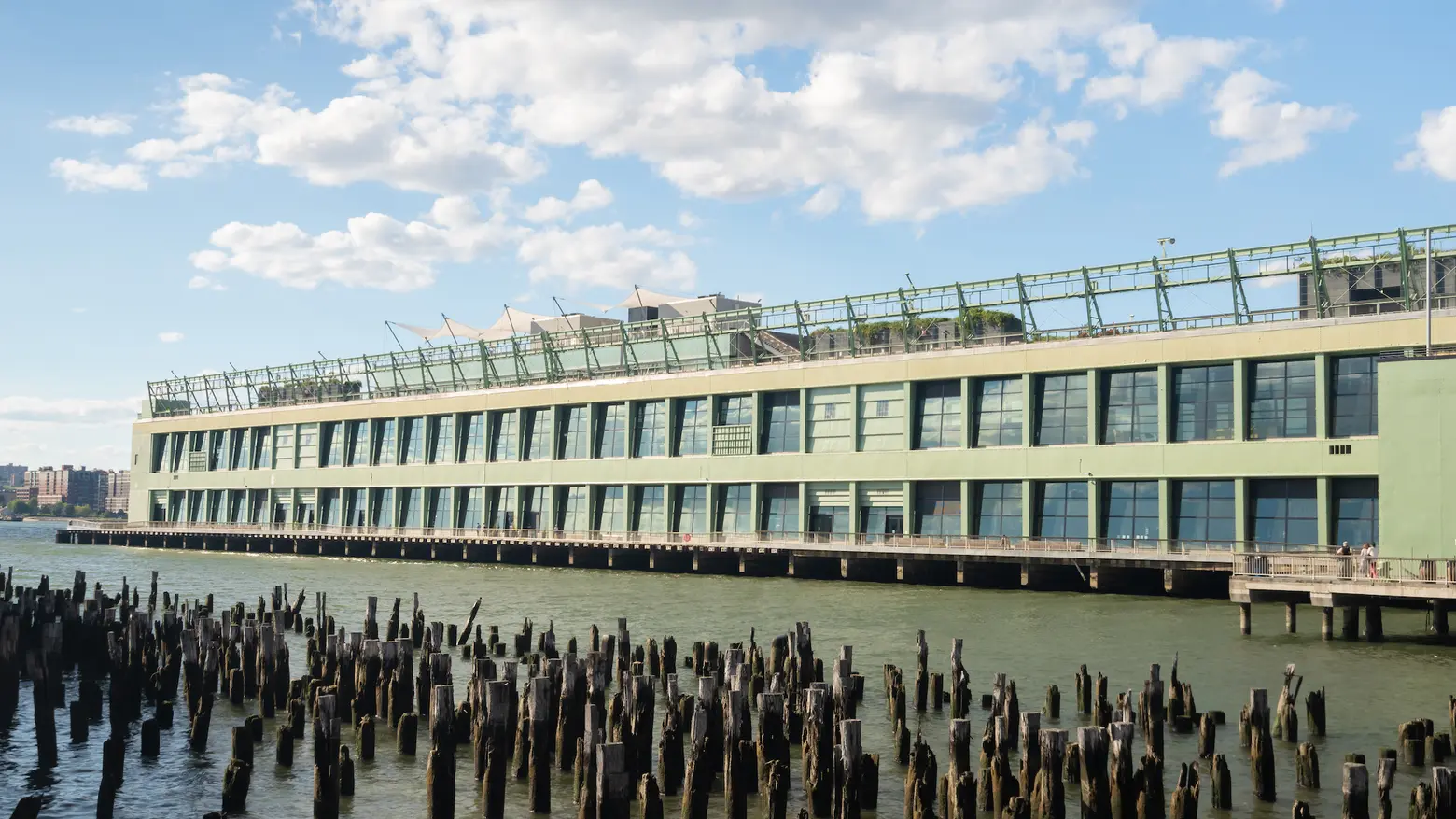 Sahadi's will fit in well at Market 57, which debuted at the Hudson River Park building this spring and features vendors selected by Jamestown (with input from the James Beard Foundation) and run by chefs historically underrepresented in the industry.
A former shipping terminal, Pier 57 underwent a $410 million redevelopment led by Hudson River Park Trust, Google, Jamestown, RXR, Youngwoo & Associates, and The Baupost Group. Next to Little Island and on the Hudson River, the historic building features office space for Google, a rooftop park, a City Winery flagship, and community space, in addition to Market 57.
"Sahadi's is a true New York institution and part of the fabric of the city's multifaceted food culture," Michael Phillips, president of Jamestown, said. "They are the perfect complement to Market 57, where a mix of new and old-school food concepts come together to showcase the diversity of New York's culinary scene."
Sahadi's at Market 57 will be open 11 a.m. to 8 p.m. Sunday through Thursday and 11 a.m. to 10 p.m. on Friday and Saturday. The food hall is on 15th Street and the West Side Highway in Hudson River Park, between Little Island and Chelsea Piers.
RELATED: