Chelsea's 84-year-old Peter McManus Cafe needs your help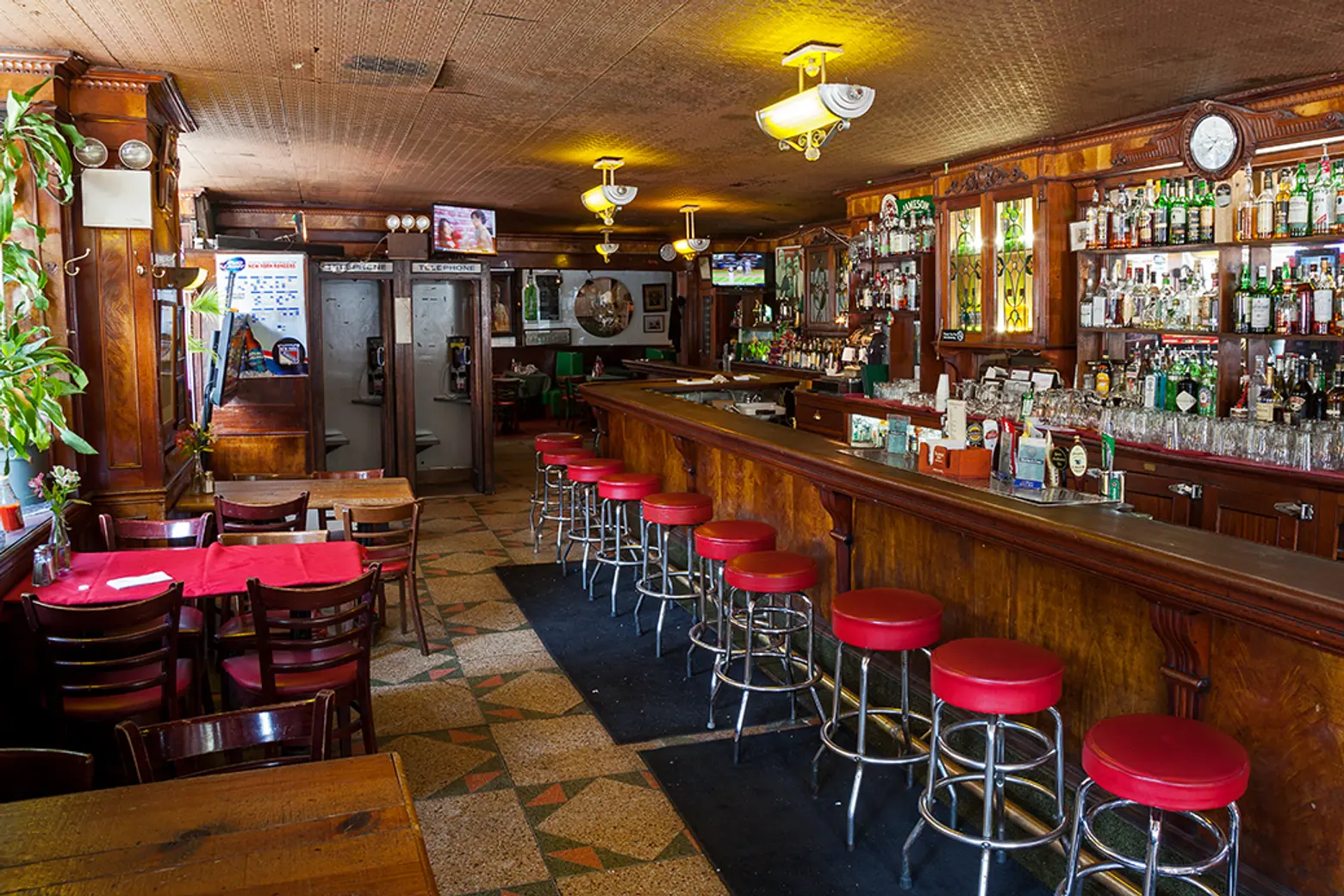 Like thousands of small businesses, one of New York City's oldest family-run establishments is struggling to survive because of the coronavirus pandemic. Irish bar Peter McManus Cafe, located at 152 Seventh Avenue in Chelsea, has been serving pints of Guinness and their famous burgers since 1936. While the McManus family, who has continuously owned the bar for four generations, has seen their fair share of challenges in its 84 years, COVID-19 has made it increasingly difficult to stay in business.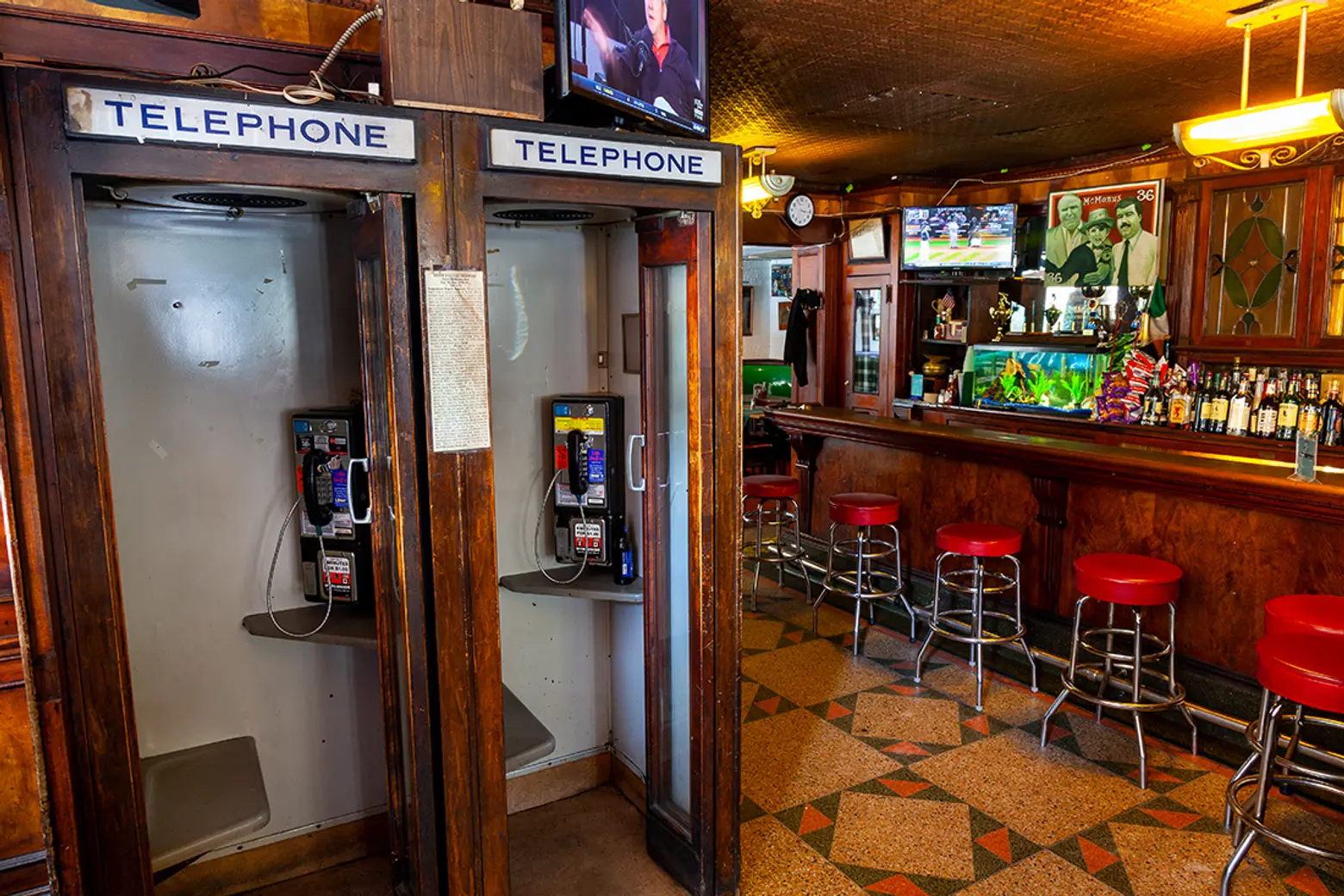 Photo of Peter McManus Cafe © James and Karla Murray
In addition to its longstanding history on the corner of 7th Avenue and 19th Street, Peter McManus' facade and interiors make it a true New York City gem. The bar boasts Tiffany stained-glass windows, a custom-made wooden bar, original cash registers, and stunning wood phone booths, one of which still works.
Photographers and mom-and-pop shop aficionados James and Karla Murray recently visited Peter McManus to check in on the neighborhood bar. While it has opened an outdoor cafe and resumed indoor dining last week, capacity restrictions have limited the amount of business they can do. According to James and Karla, the watering hole was not busy, despite it being a Sunday afternoon.
Plus, the family does not own the building the bar is located in. With a lack of steady business and no additional support from the government, they are struggling to pay rent.
New Yorkers can help Peter McManus stay float by grabbing a bite to eat and a drink at its limited indoor and outdoor dining set up, ordering delivery and take-out, and buying bar merchandise and gift certificates.
Take a tour of historic Peter McManus, as well as other beloved Chelsea restaurants and cafes, with James and Karla by checking out their YouTube video below:
RELATED: