New food hall Olly Olly Market opening in Chelsea's landmarked Starrett-Lehigh Building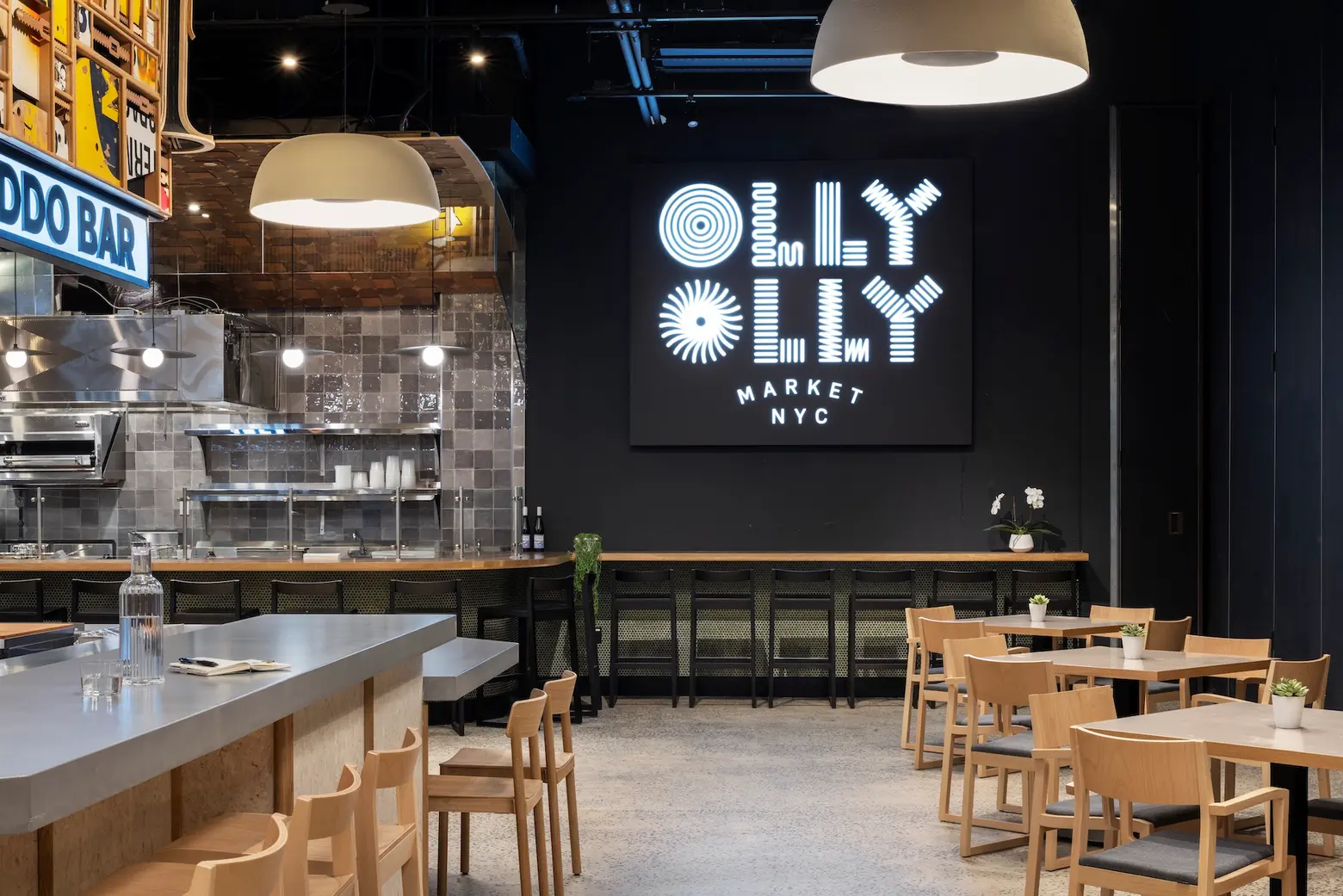 All images courtesy of Colin Miller
Chelsea's landmarked Starrett-Lehigh Building is set to welcome a new 17,000-square-foot food hall on Wednesday. Located within the 1931 former freight terminal at 601 West 26th Street, the Olly Olly Market will be run by 16″ and Center (16 OC) and host a selection of both Michelin-star and up-and-coming chefs, including Forsyth Fire Escape, Pizza Friendly Pizza, DdoBar by Joomak Bajum, and more. The market will be open Monday through Friday from 7 a.m. to 8 p.m.
Olly Olly Market will offer international cuisine, cocktails, and a coffee bar. Upon entrance to the space, guests will be greeted by the 22-seat Bar Avant, whose striking design of sculpted wood and colorful graphics was designed by Chicago-based artist Juan Angel Chávez. Serving primarily aperitifs and light alcoholic beverages, Avant has table seating for up to 60 people.
Bar Aprés juxtaposes Avant, with dark wood and velvet accents tucked away into a secluded corner of the food hall. The bar will offer classic cocktails and absinthe service.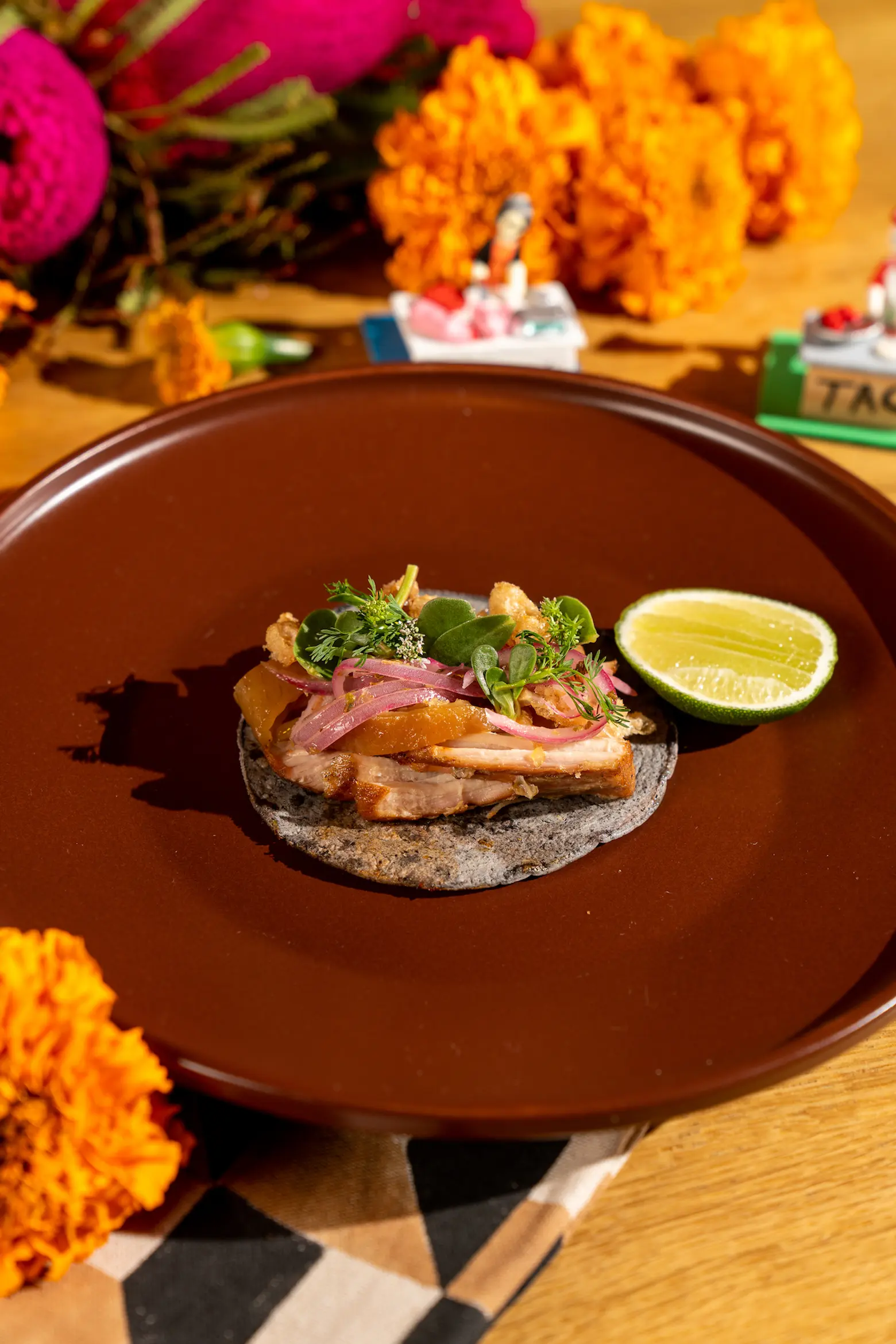 Ploo
The two bars are described on the market's website as "two sides of the same coin, yin and yang." Their offerings are meant to balance each other out, offering bar patrons different options depending on their preferences.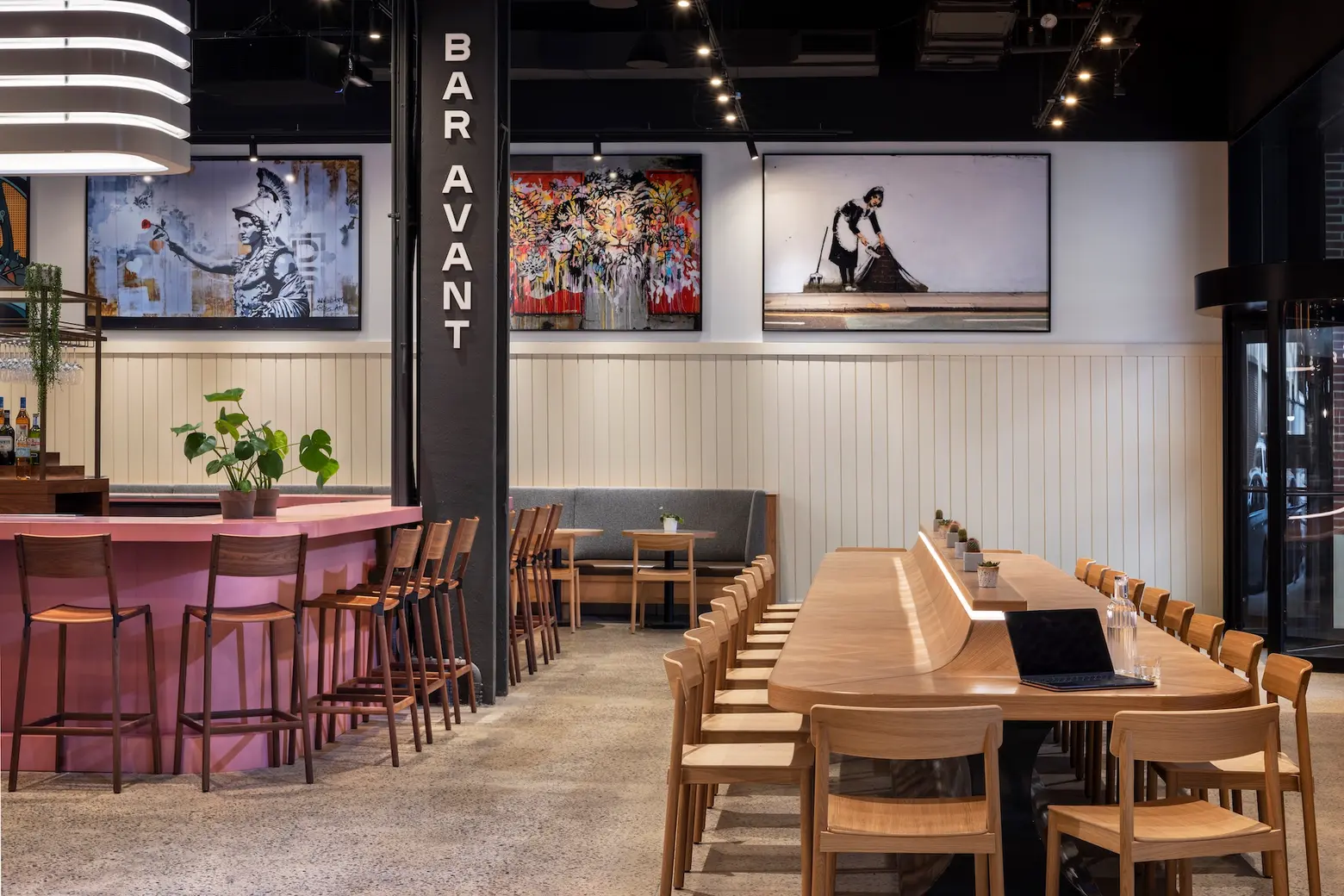 Bar Avant
Food offerings include an interactive chef's counter and a to-go menu of customizable Yubu and Korean Inari pockets at DdoBar by Joomak Banjum, Sicilian-style pan pizzas by Pizza Friendly Pizza run by Chicago Chef Noah Sandoval, Mexican street food classics by Ploo, and Pen'n'Coop, a fast-casual Italian restaurant offering rotisserie and street food.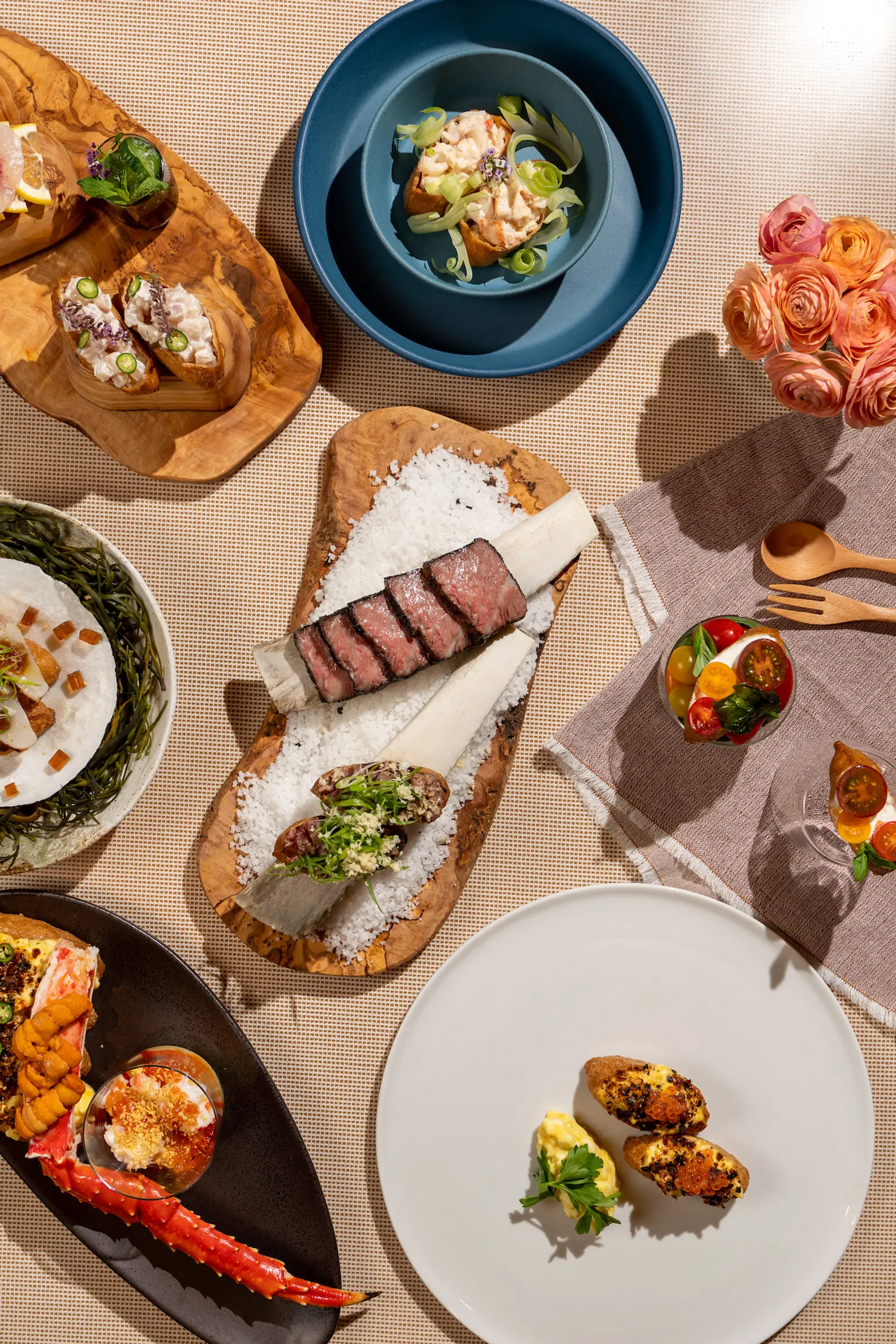 DdoBar by Joomak Banjum
Other restaurants include Forsyth Fire Escape, a popular restaurant offering scallion pancake burritos, Boy Blue Coffee and Goods, and more.
Art pieces created by Jeremiah Jones have been installed throughout the hall, as well as a tilework mural by Tre' and Matt Jorgensen of C'mon Home installed at the entrance. There is also a 5,000-square-foot exhibition space within the food hall that is currently hosting the "Jean-Michael Basquiat: King Pleasure" exhibit. The space can accommodate up to 500 people and is ideal for concerts, art installations, fashion shows, and more.
The new hall is the hospitality group's first business venture in New York City. The Chicago-based hospitality group is known for its management of Chicago's top bars, restaurants, and entertainment venues. The hall's interesting name comes from a popular phrase used in children's games, "Olly Olly oxen free."
Bruce Finkelman, Managing Partner of 16″ on Center, explained the name's significance:
"Typically followed by the call to action 'Come out! Come out! Wherever you are!' a phrase that we think encompasses the fun, excitement, and welcomeness we want our marketplace to embody. After coming out of the pandemic we are excited to open Olly Olly to bring people together and create that sense of community we all have been missing."
More information on the market and its restaurants can be found here.
RELATED: