Pearl River Mart opens first food-focused store in Chelsea Market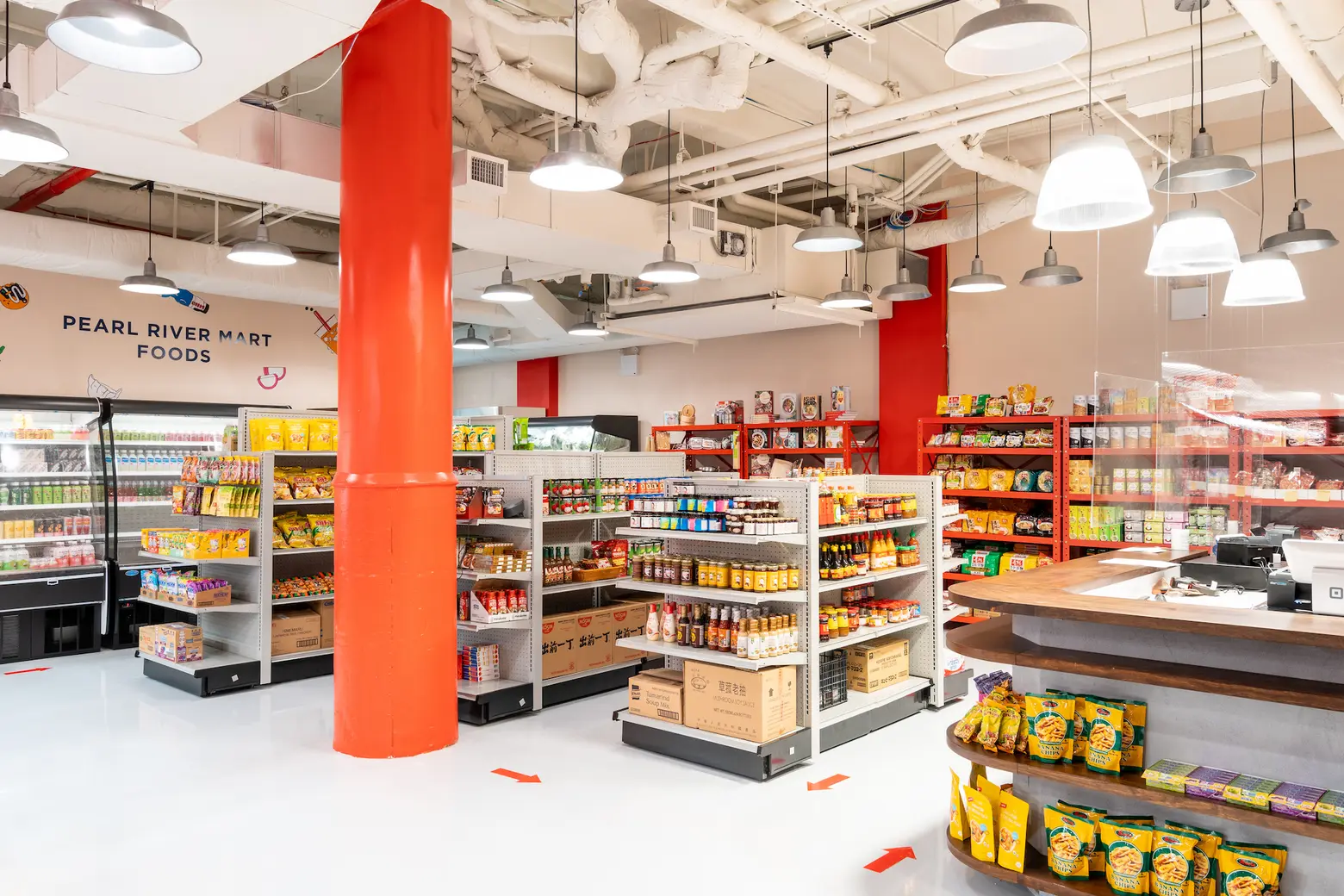 Photo courtesy of Chelsea Market
In some much-needed good news for New York City, popular Pearl River Mart has unveiled its first food-focused store in Chelsea Market. The Asian emporium, which has sold one-of-a-kind Asian-inspired decor and cookware in Manhattan since 1971, last week opened Pearl River Mart Foods, a food market with grocery items and three food stalls. After closing its Chinatown location in 2016, the beloved store returned to the city amid much fanfare with a location in Tribeca, followed by two more locations in Chelsea Market and the Museum of Chinese in America. Pearl River Mart's new food market expands its existing Chelsea market footprint to the lower level.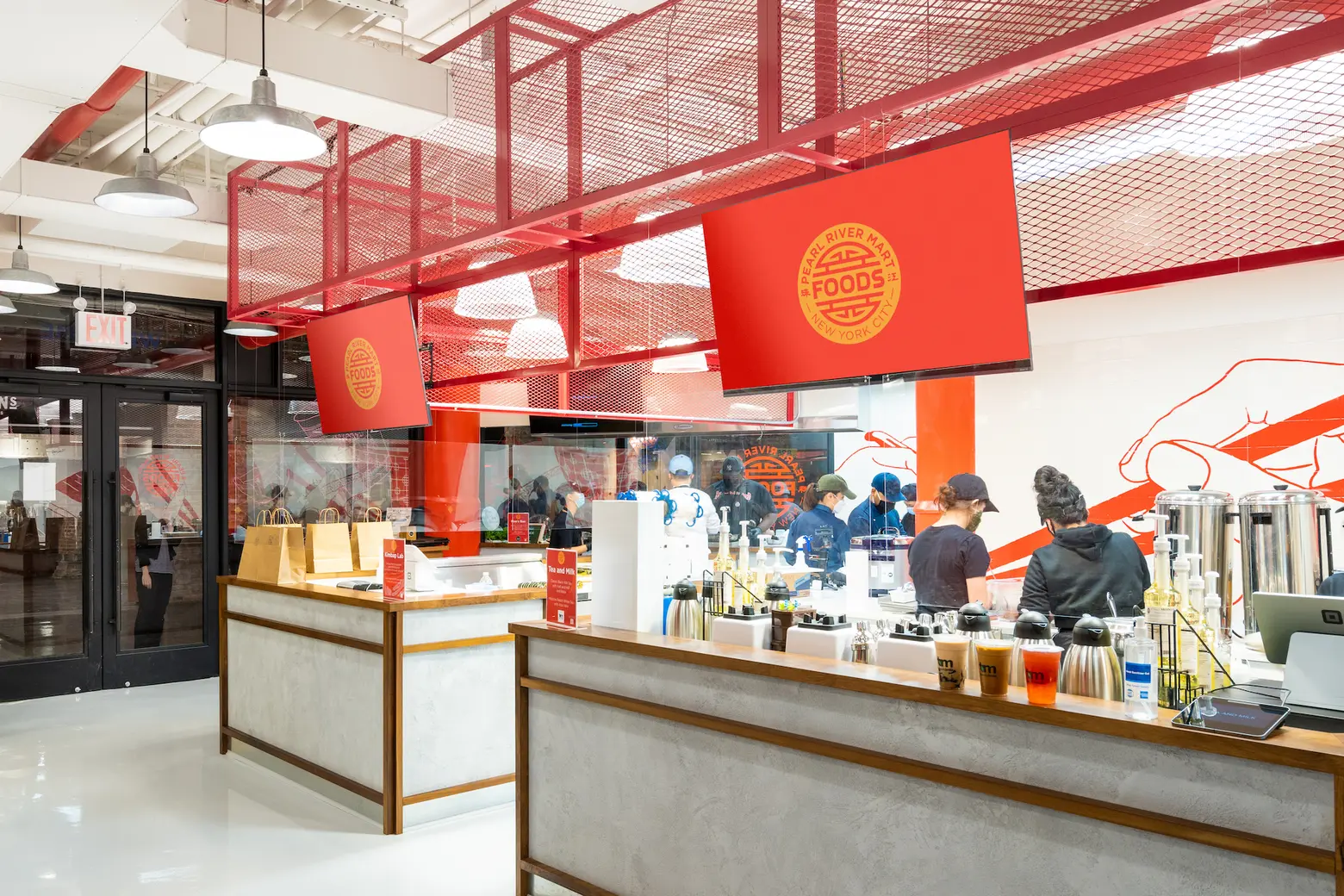 Joanne Kwong, president of Pearl River, called the new store, which will highlight local businesses and vendors, "a love letter to Asian food in New York." Oils, sauces, baked goods, and other products from local businesses like Nom Wah Parlor, 886, Mala Project, Fong On, Po Wing Hong, Phillippine Bread House, 46 Mott, and Kopitiam will be sold.
"For 49 years, my in-laws Mr. and Mrs. Chen have quietly and steadily supported local businesses in New York City, especially in our beloved Chinatown," Kwong said in a press release. "Many of those businesses are restaurants and food purveyors. Times have been tough for the industry and for all small businesses, so we want to take every opportunity and make it count, not just for us but for our friends and cherished neighboring businesses."
The market will feature three Asian American-owned vendors: Mao's Bao, Kimbap Lab, Tea and Milk. As Eater NY reported, Pearl River Mart Foods will be the first Manhattan location for each of the merchants. Mao's Bao, which has been a part of Smorgaburg, offers innovative soup dumplings, including the Impossibao, takoyaki bao, and the pizza bao. Kimbap is selling a contemporary take on kimbap, rice rolled in seaweed and stuffed with marinated meats. And Astoria-based Tea and Milk has unique bubble teas on the menu.
"Joining Pearl River Mart Foods is like combining my childhood with my current goals because I used to frequent Pearl River as a child and it brought me joy," Tea and Milk co-founder Mathew Wong said. "Now I get to be part of that family that to this day is caring and nurturing! Bringing Tea and Milk to Pearl River Mart Foods is a perfect match because we both have missions of spreading love and happiness to our customers."
Pearl River Mart Foods is open every Wednesday through Sunday from 11 a.m. to 7 p.m. on the lower level of Chelsea Market. Customers can reserve a time slot (and get a free gift with purchase) here.
RELATED: