City Winery reveals more looks for new location at Google's Pier 57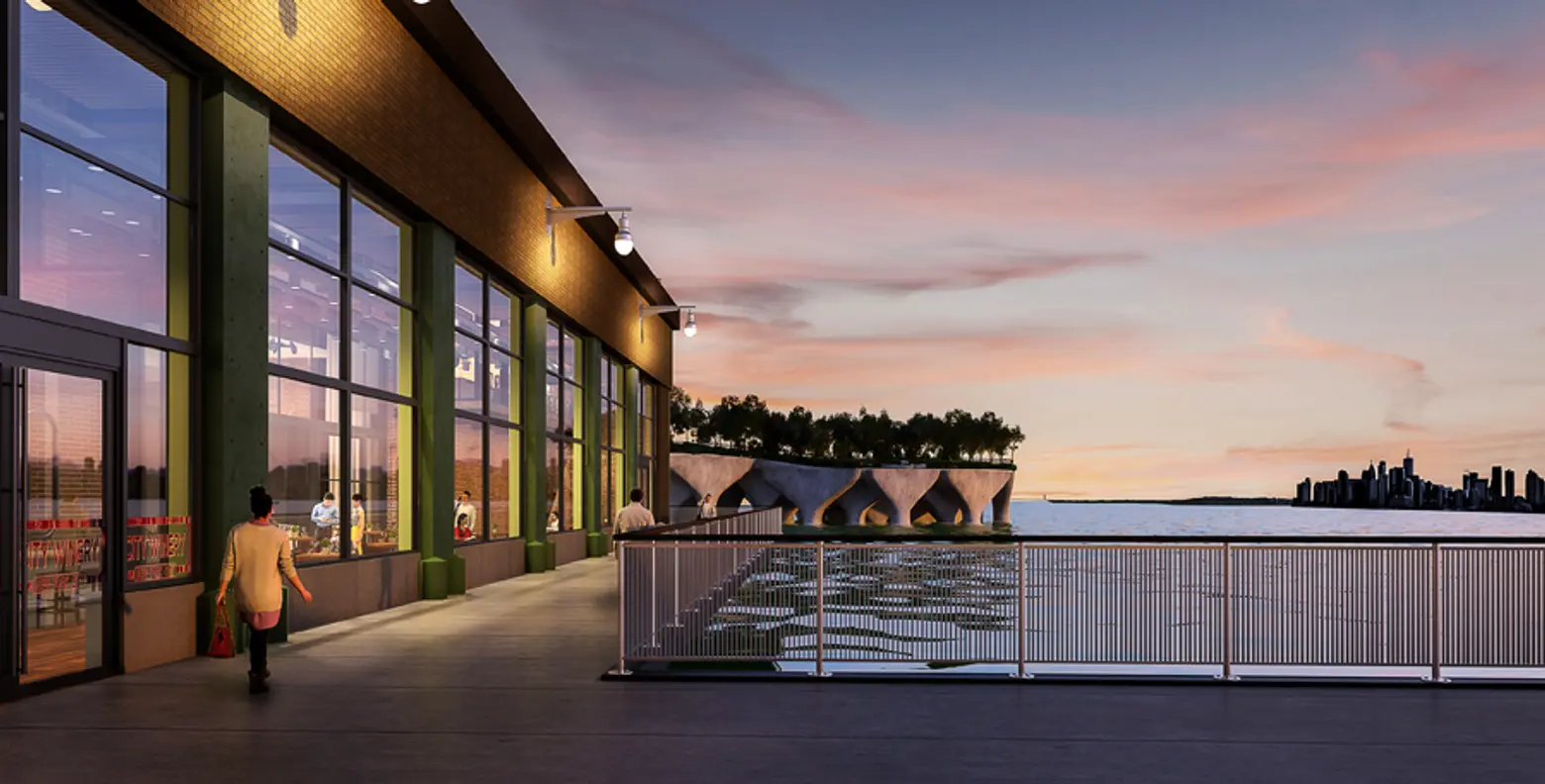 All renderings courtesy of City Winery
How's a glass of wine with a view of the new Pier 55 offshore park sound? If the answer is "good," that's exactly what you'll get at City Winery's new location coming just up the street at Pier 57. Located at 15th Street in Hudson River Park, the venue is part of the pier's larger $380 million renovation that includes a new home for Google. City Winery will have a restaurant, tasting room with River views, a fully functioning winery/wine production facility, a 350-seat concert hall, and a 150-person loft event space. After 11 years, City Winery closed its long-time Tribeca location last summer.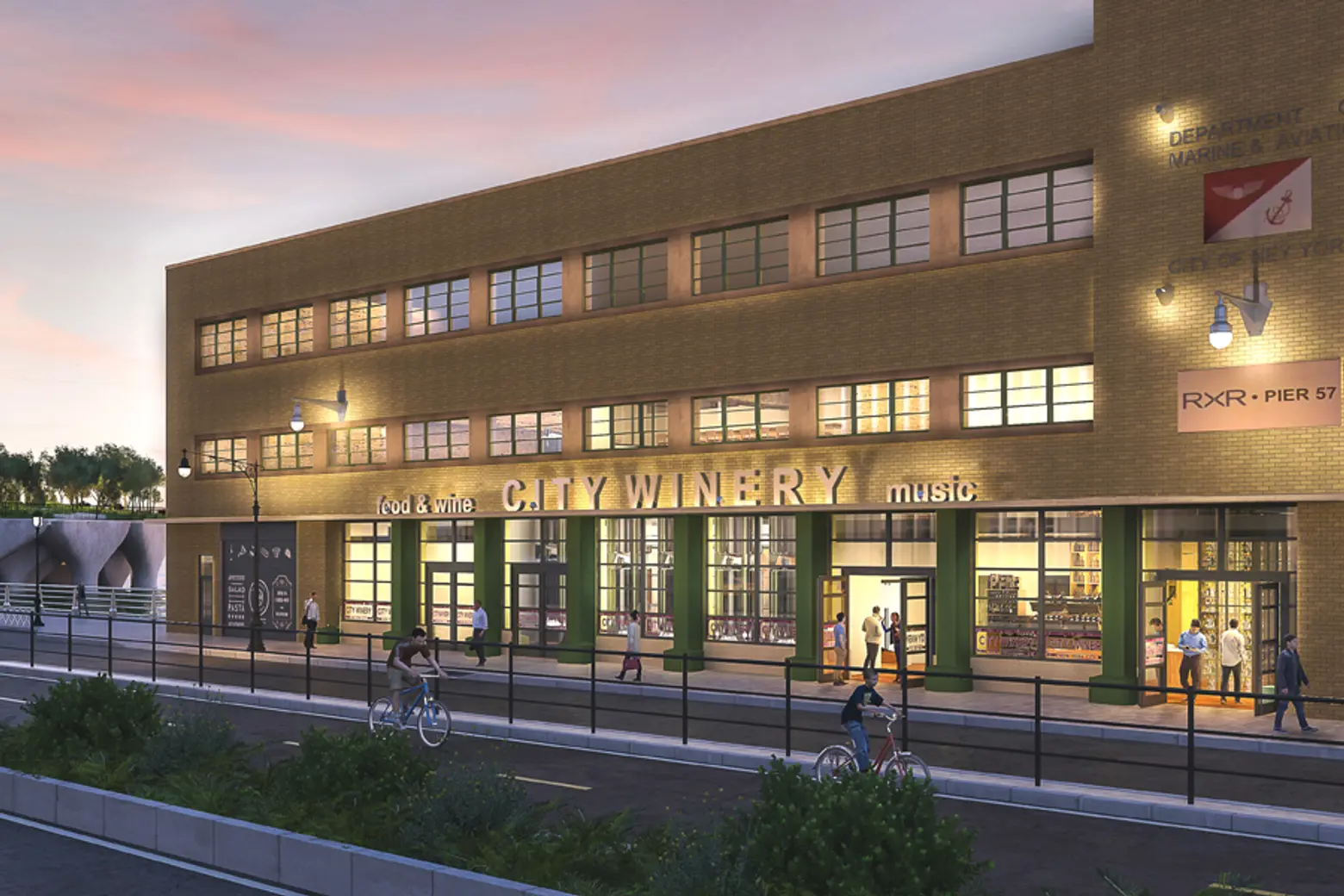 The winery and entertainment venue was forced to close its home on Varick Street when Disney bought the entire block for its new headquarters, but founder and CEO Michael Dorf bounced right back, finding a new Hudson River-front outpost a bit farther north and signing a 25-year lease with RXR/Young Woo. At the time, Dorf said, "To bring our winemaking, food, and music to this market complex feels like a karmic honor."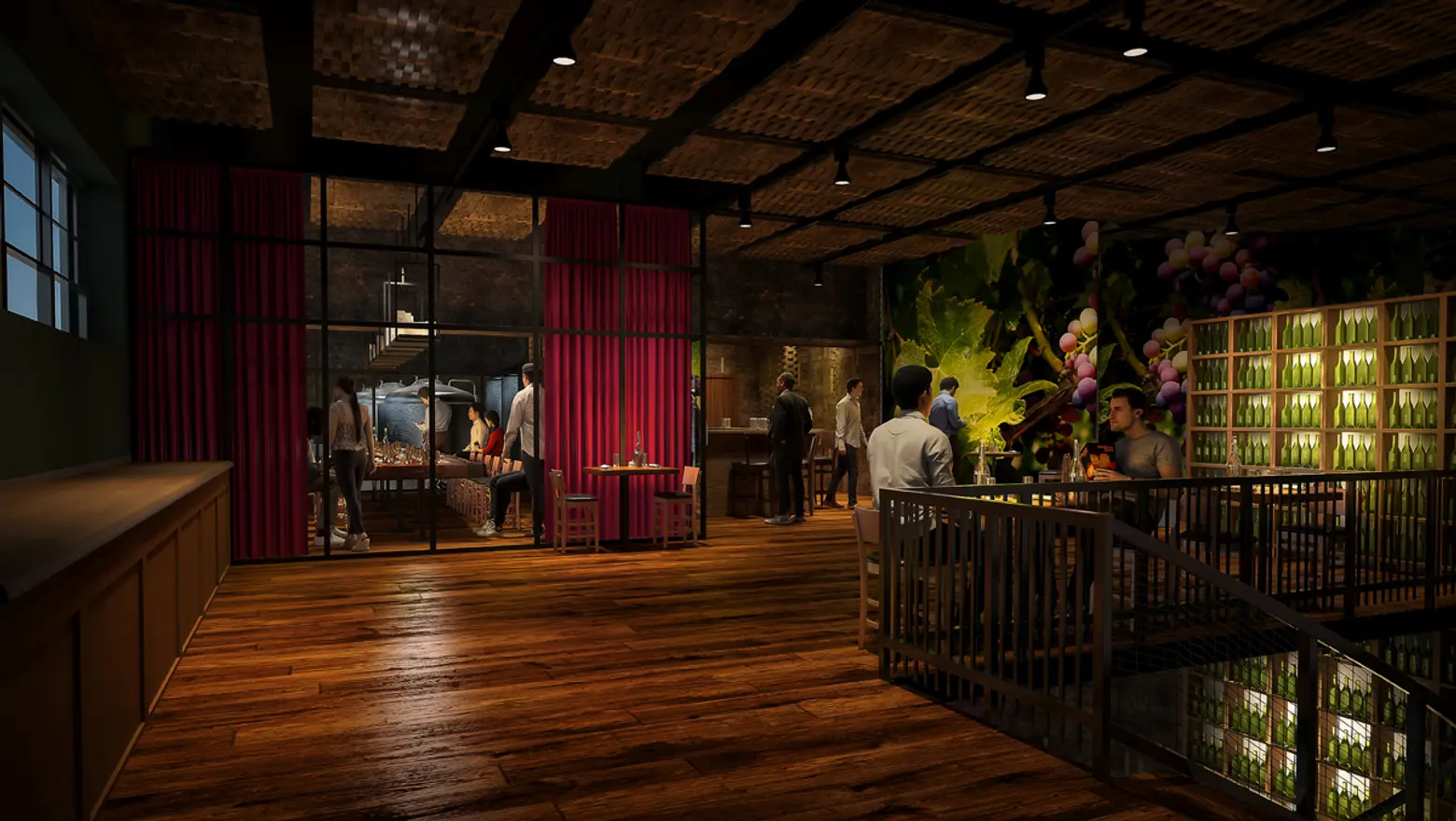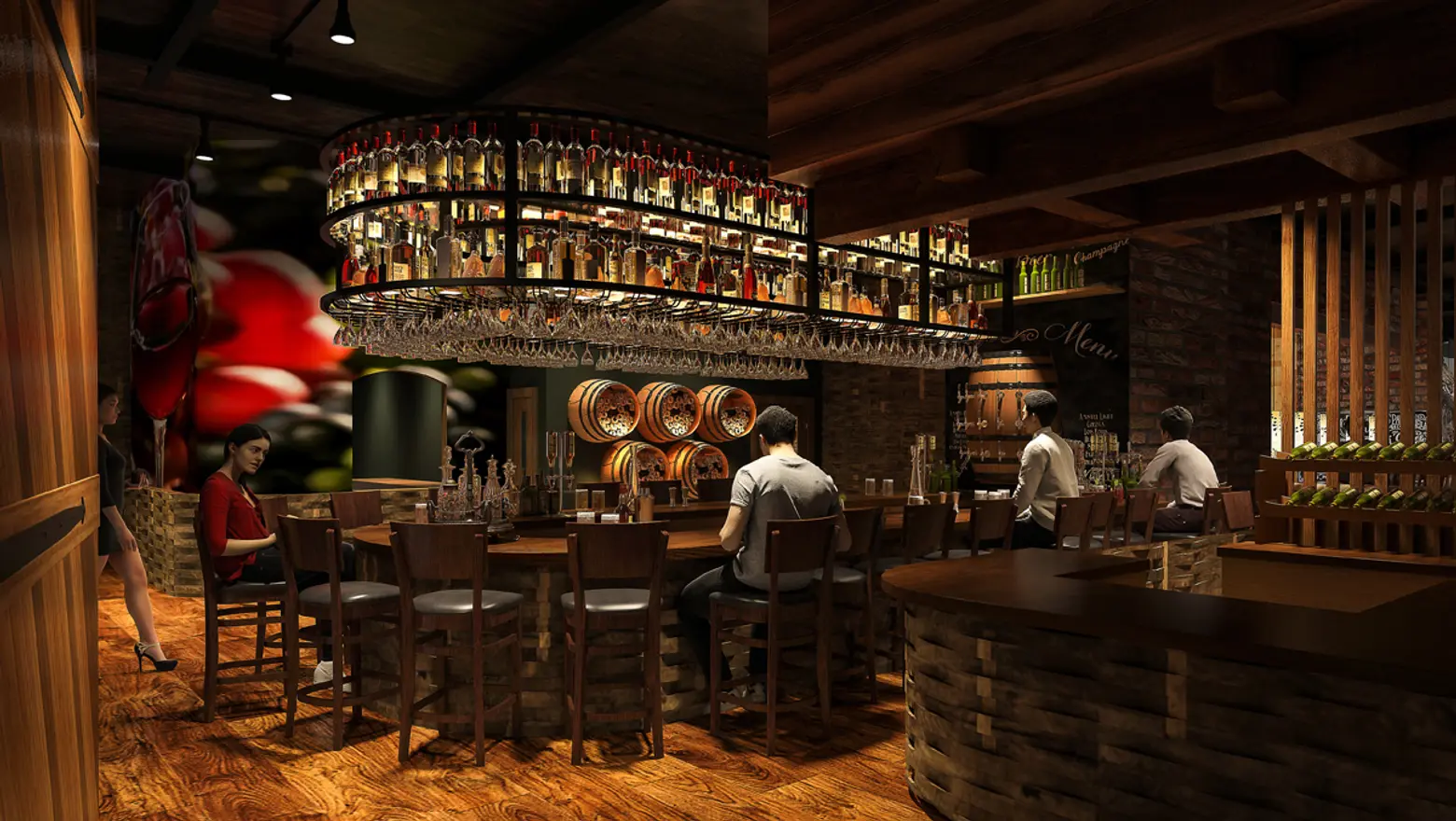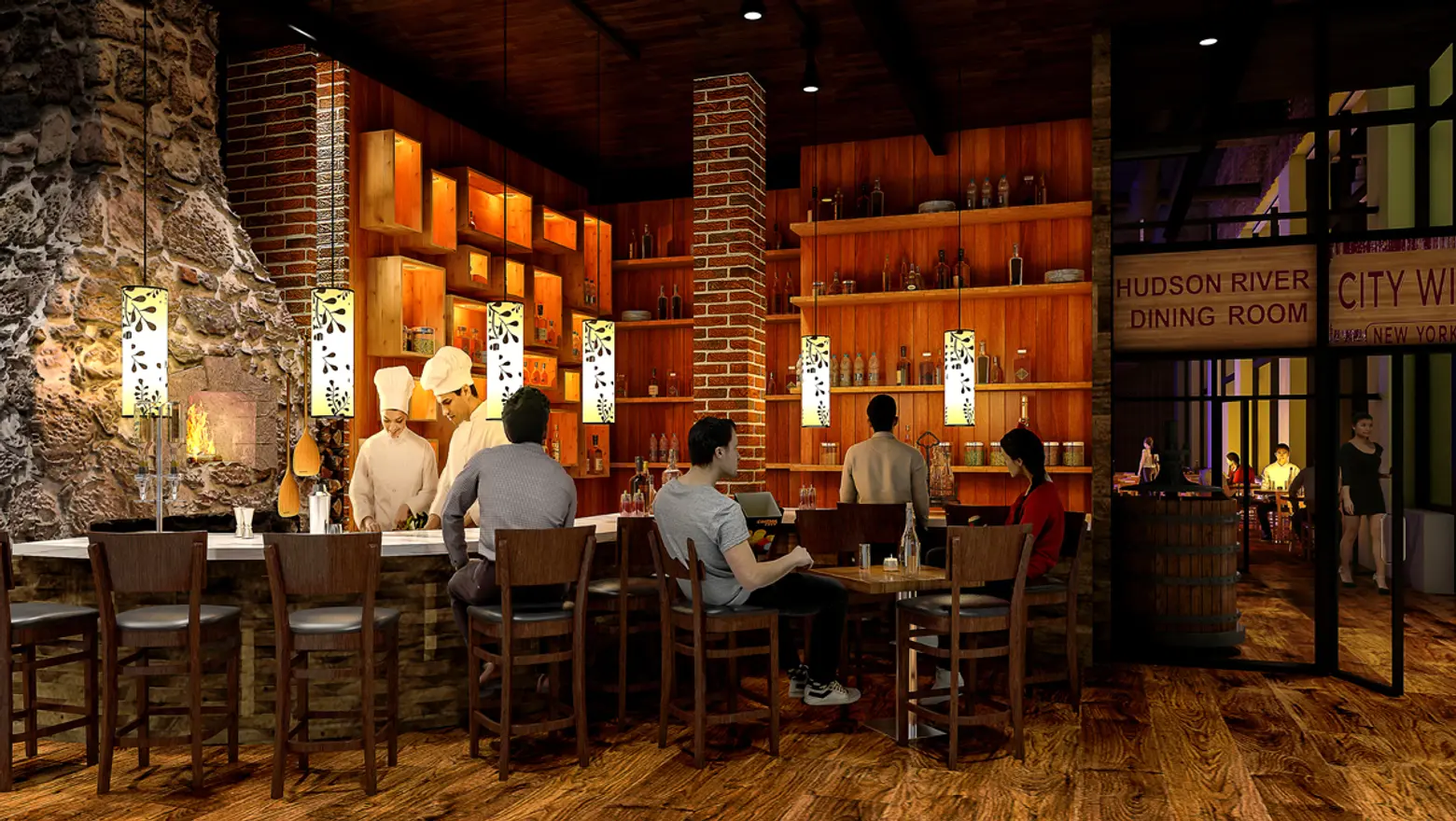 The new 32,000-square-foot space will have a 100-seat restaurant complete with a pizza bar and roasting station, tasting bars that utilize City Winery's proprietary tap system with 12 wines right from the keg, a 350-seat concert hall, a 150-person lofted performance space, and a winery/wine production facility that will be visible from the street.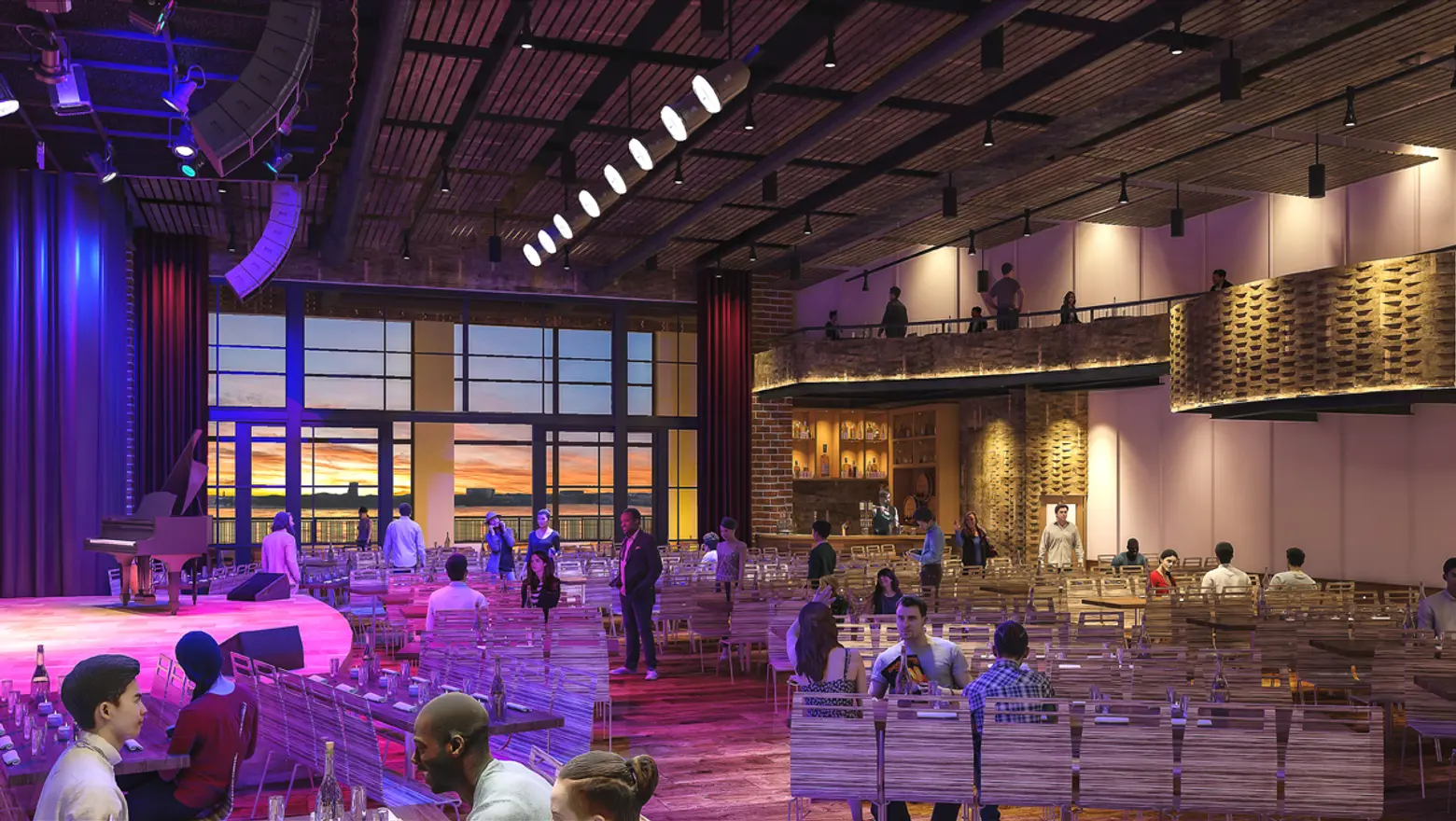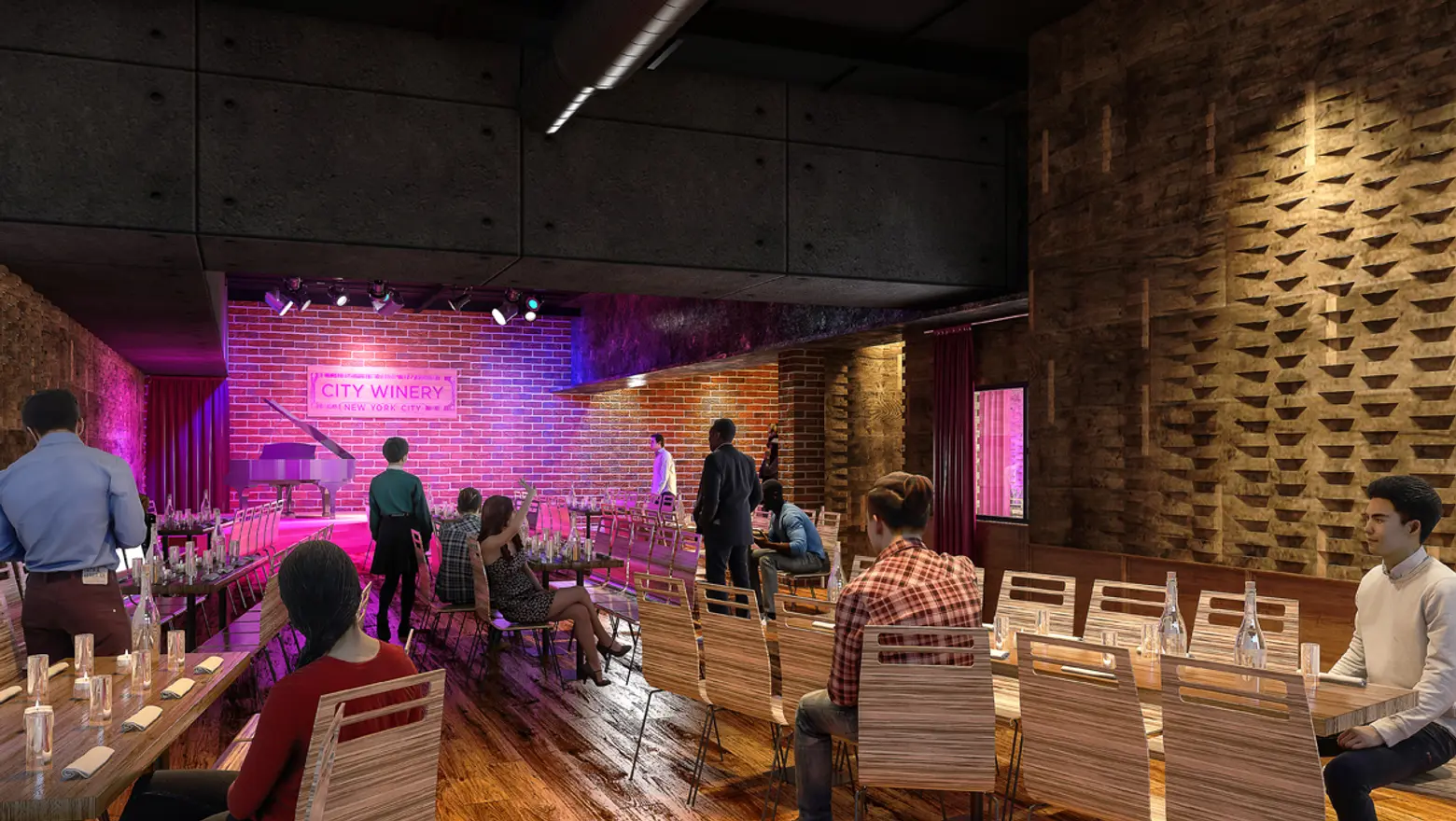 The exact opening date has not yet been announced, but it will be on or before April 7th and 8th, when the lineup kicks off with performances by Colin Hay. Tickets for all spring programming go on sale February 7th, but you can check out the full roster here:
Main Stage
4/7 & 4/8: Colin Hay
4/10 & 4/11: Southside Johnny & The Asbury Jukes
4/13, 4/14 & 4/16 : Sinead O'Connor
4/19: Vanessa Carlton with Jenny O
4/24 & 4/25: Jamestown Revival – San Isabel Tour
5/10: Jackie Greene with Leslie Mendelson
5/23 & 5/24: JJ Grey: Front Porch Sessions
6/5 & 6/6: KEB' MO'
6/8 & 6/9: The Mountain Goats
The Loft at City Winery
4/17: Diane Birch
4/18: Eilen Jewell
4/23: Scrapomatic featuring Mike Mattison
4/28: Crystal Bowersox
4/29: Red Wanting Blue
5/1: Har Mar Superstar
5/7: Nicki Bluhm
5/10: Lucy and Suzzy Wainwright Roche
City Winery has locations in Chicago, Nashville, Atlanta, Boston, Washington DC, and Philadelphia, as well as a Hudson Valley location opening in April. They also have two offshoots in NYC–City Vineyard at Pier 26 and City Winery at Rockefeller Center.
RELATED:
All renderings courtesy of City Winery