New food hall The Hugh opens in Midtown's Citigroup Center, with 17 restaurants under one roof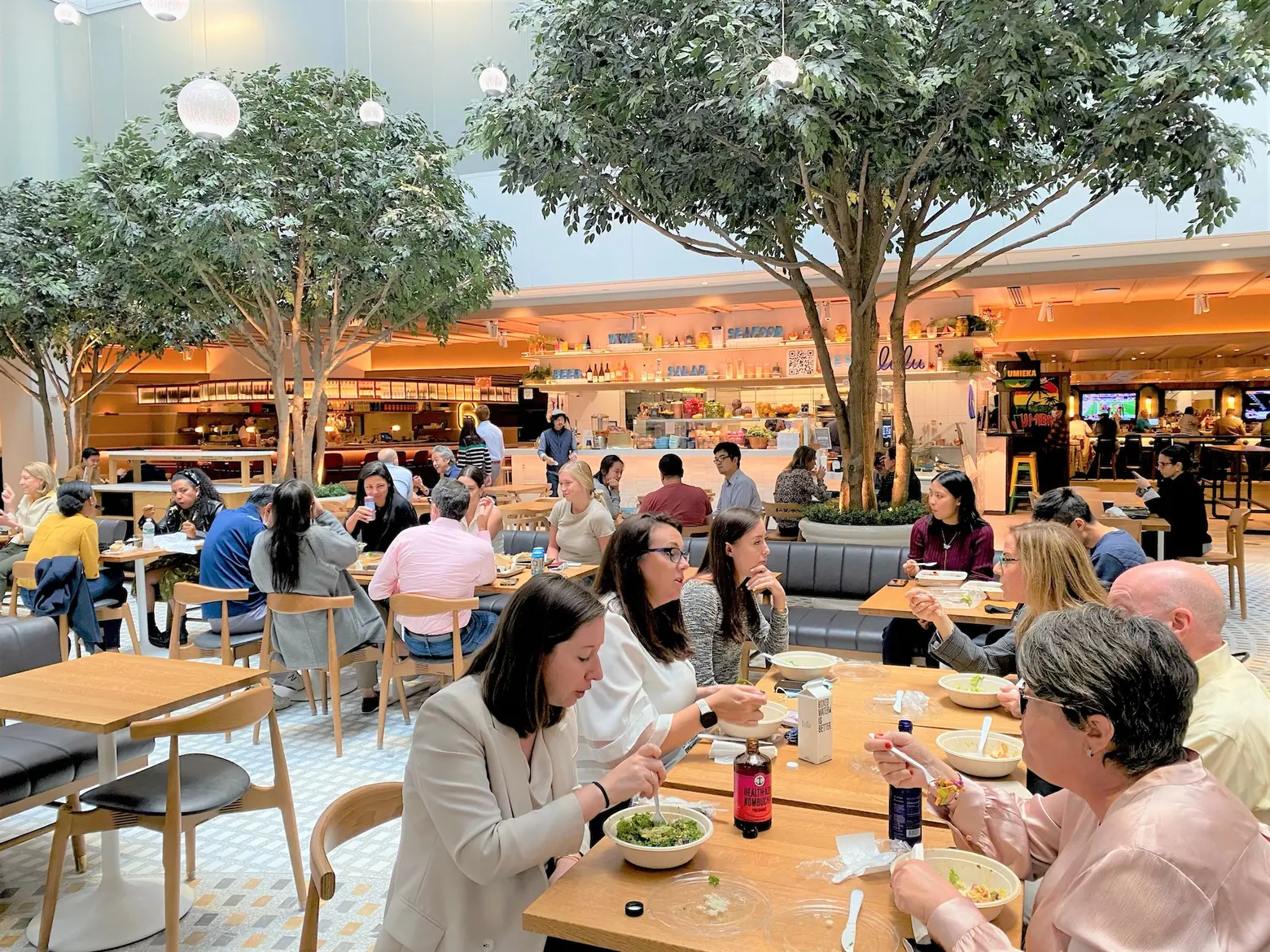 Photo courtesy of The Hugh
The Hugh, Midtown's new food hall at 157 East 53rd Street in the Citigroup Center opened its doors last month, adding a host of delicious new dining options to the neighborhood. Developed by Boston Properties and Local Culture Management, the food hall offers diverse dining options and was inspired by New York City neighborhoods, from Greenpoint to Harlem. The Hugh also has a full calendar of cultural events and live music curated by Seth Abramson of Jazz Standard.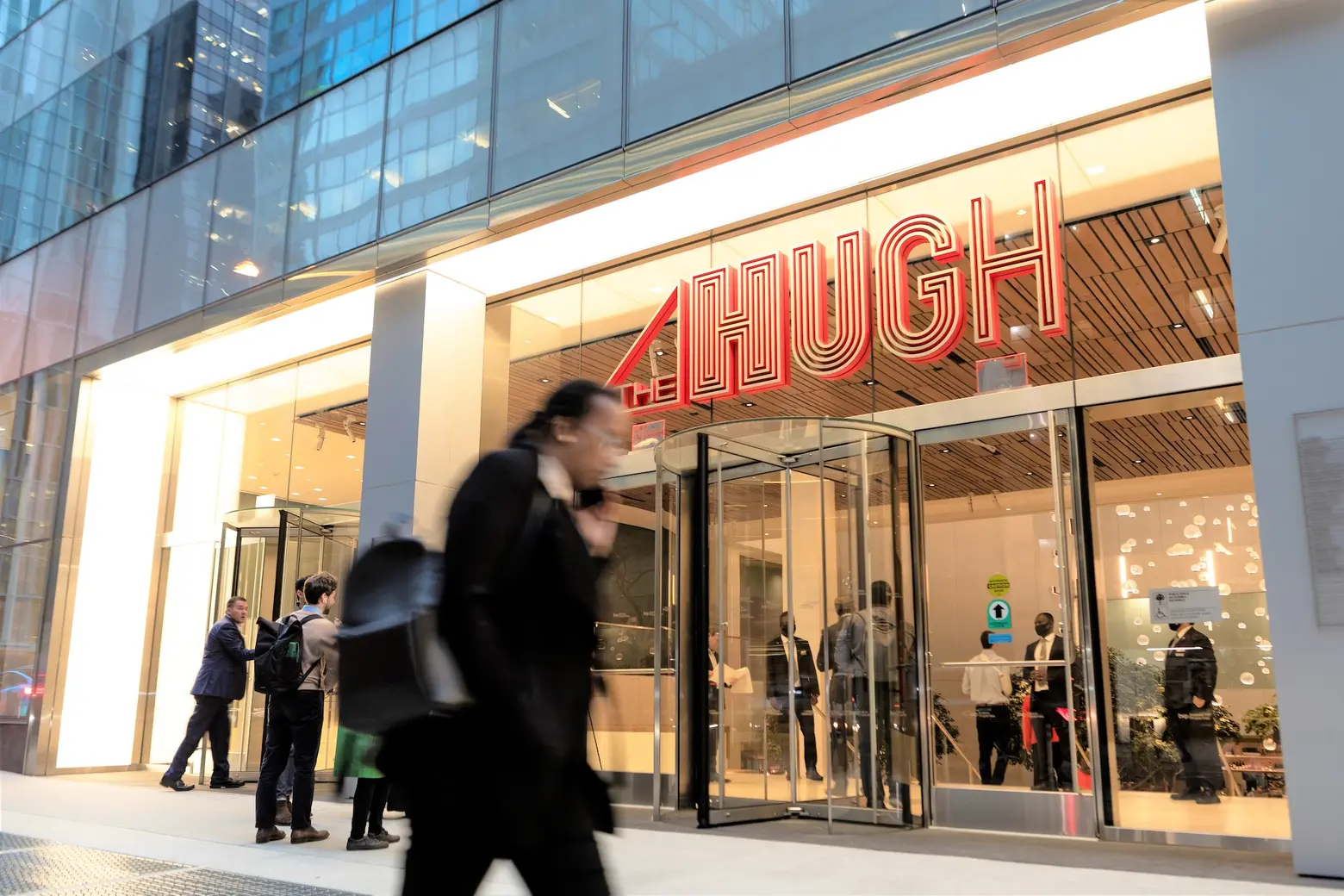 Photo credit: Jonathan Heisler
Named after one of the building's architects, Hugh Stubbins, The Hugh is situated in one of the city's youngest landmarks. Formerly known as the Citicorp Center, the building's creators include Emery Roth & Sons and structural engineer William LeMessurier in addition to Stubbins.
"The Hugh is poised to disrupt the culinary conversation in Midtown East with a collection of restaurants that shine individually, while creating an unparalleled culinary adventure when experienced together," Anna Castellani, the CEO of Local Culture Management, the hospitality group behind the food hall, said.
"What serves as an accessible option for a Midtown breakfast or lunch, easily evolves into a hub for eating and drinking in the evening, where diners will toast to a night well spent under the twinkle lights strung throughout the trees."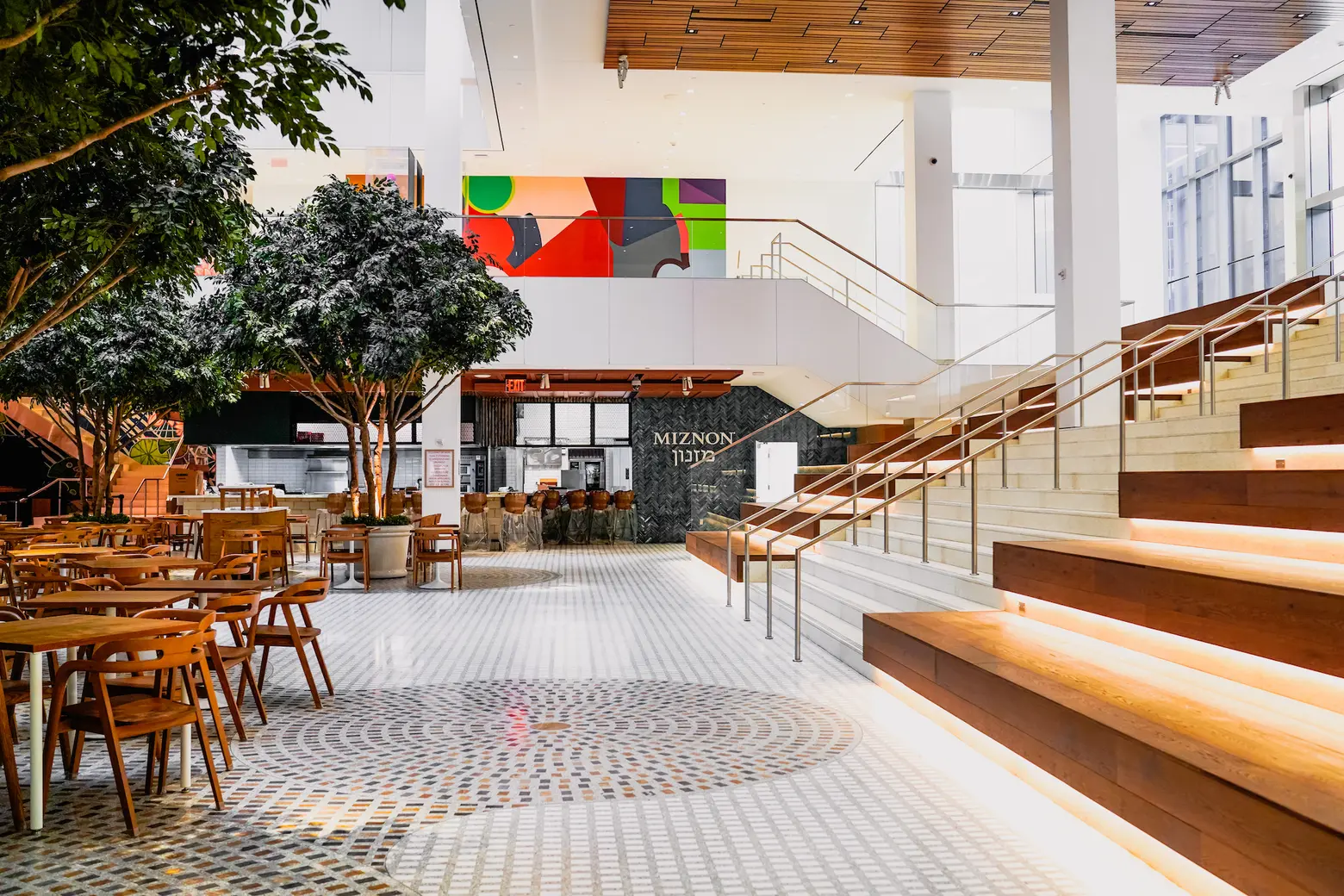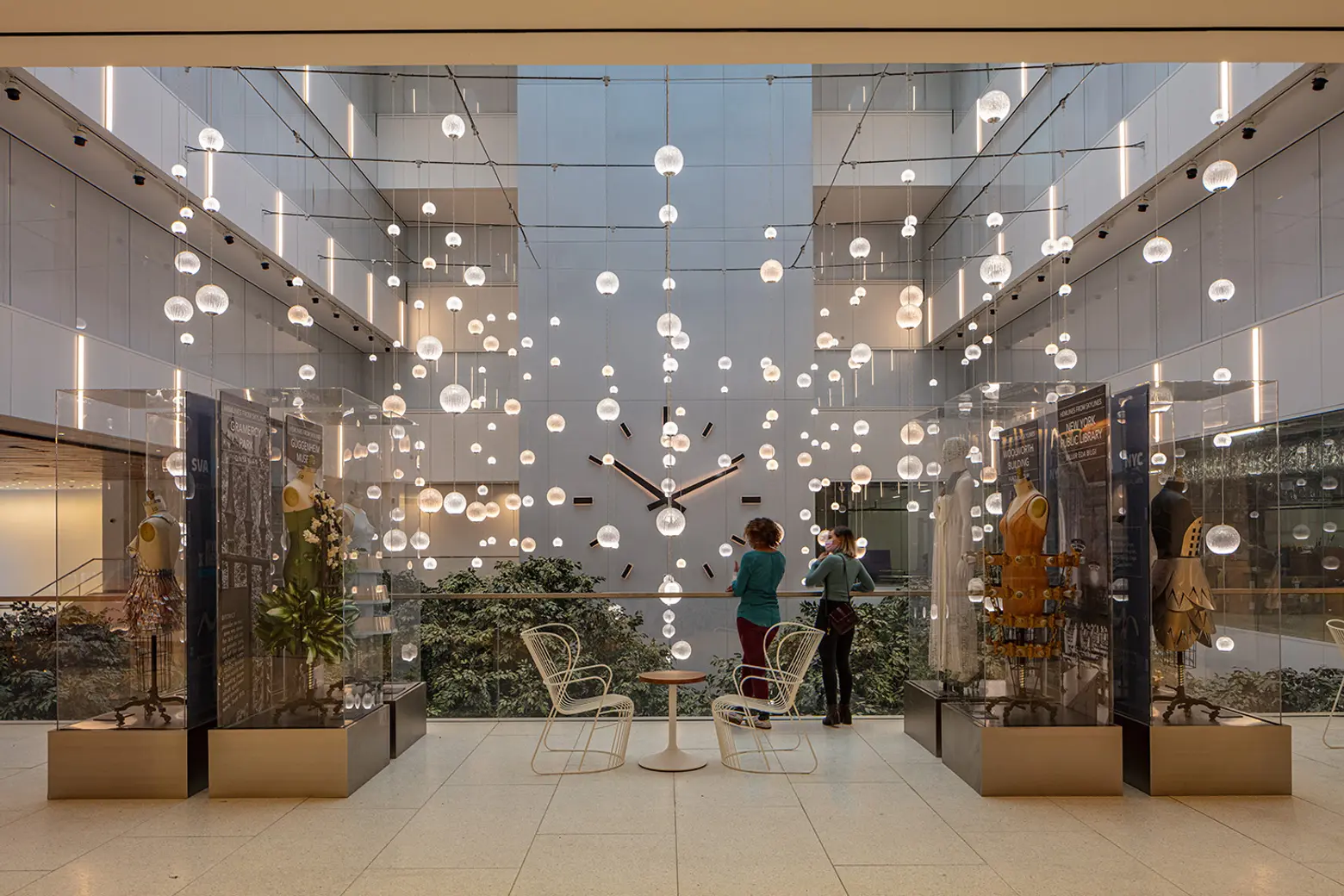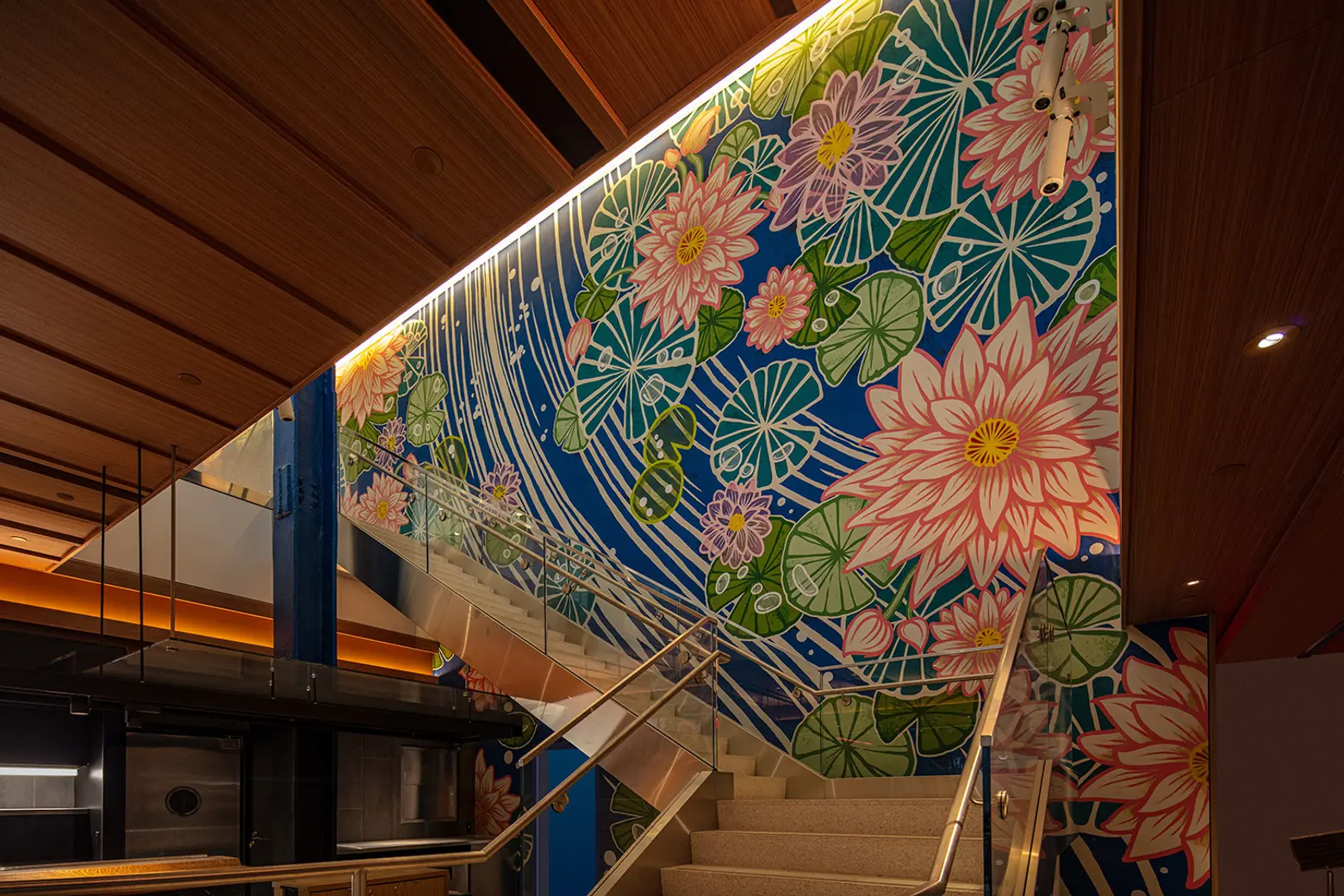 Inside the dramatic new space, a curated collection of eateries and bars includes a bakery, a wine bar, and a craft beer taproom. The piazza-inspired decor by Bentel & Bentel and Home Studios is an oasis of greenery above terrazzo floors, punctuated by delicate glass globe fixtures that light its atrium. Artwork throughout the space was chosen from works by New York local artists.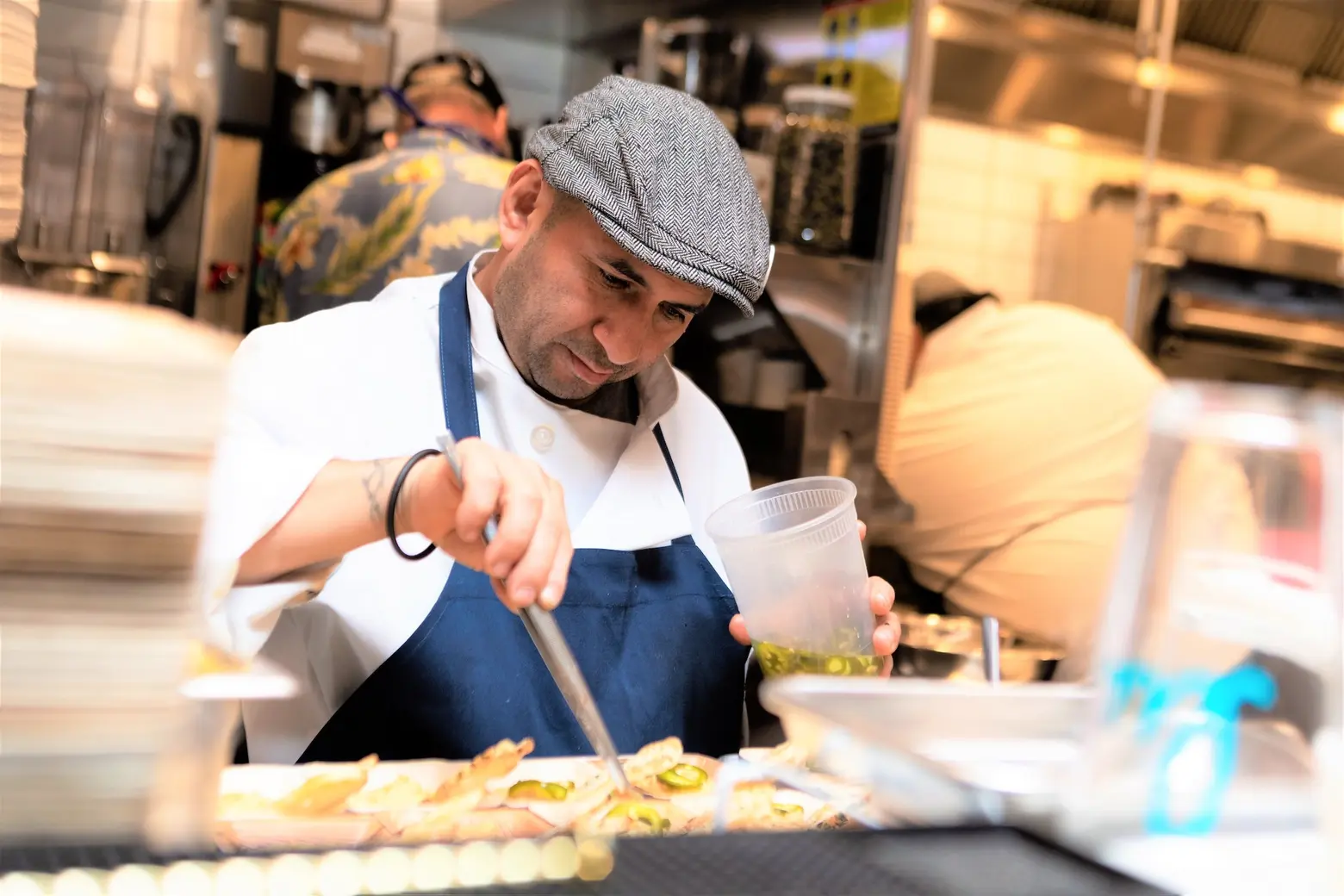 Photo credit: Jonathan Heisler
Restaurants include Alidoro, an Italian specialty sandwich shop; BK Jani, a casual take on Lahori cuisine; Greenpoint Fish & Lobster; Joseph Brothers, from the team behind New York's Craft + Carry; KazuNori, a food-centric full-service restaurant serving Chef Kazunori Nozawa's famous hand rolls; Mah Ze Dahr, whose pastries and desserts have earned a cult following and a James Beard nomination; Miznon, serving Mediterranean street food, Mokbar, a ramen shop inspired by the street food, food culture, and lifestyle of Korea; P.D.A. Slice Shop, Chef Rob Guimond's first Manhattan outpost; Pesce Lulu, a seafood kitchen inspired by open-air fish markets; Teranga, inspired by traditional African home cooking; and Thank You Come Again, offering Thai and Pan-Asian classics.
The Hugh is open Monday through Friday from 7 a.m. to 9 p.m.
RELATED: 
Photos courtesy of The Hugh except where noted