Jean-Georges to open restaurant at Norman Foster-designed office tower 425 Park Avenue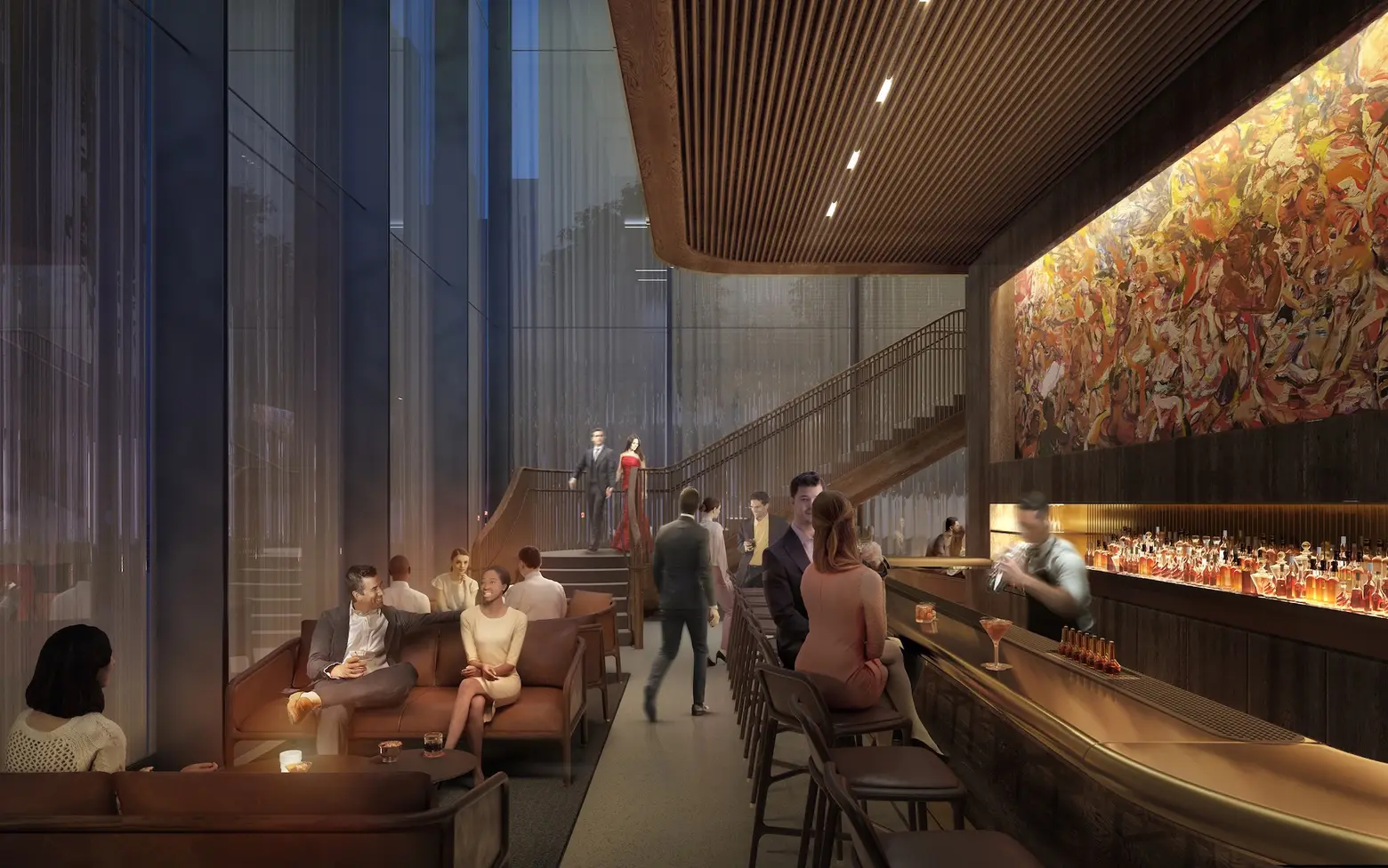 All renderings courtesy of Foster + Partners
Chef Jean-Georges Vongerichten is opening another restaurant in New York City. L&L Holding Company on Monday announced the world-renowned chef will create and operate a 14,000-square-foot, two-floor restaurant on the ground floor of 425 Park Avenue, a recently completed 897-foot office tower in Midtown designed by Norman Foster. The restaurant, which will boast soaring ceilings and a 1,000-square-foot show kitchen, is expected to open by late 2023.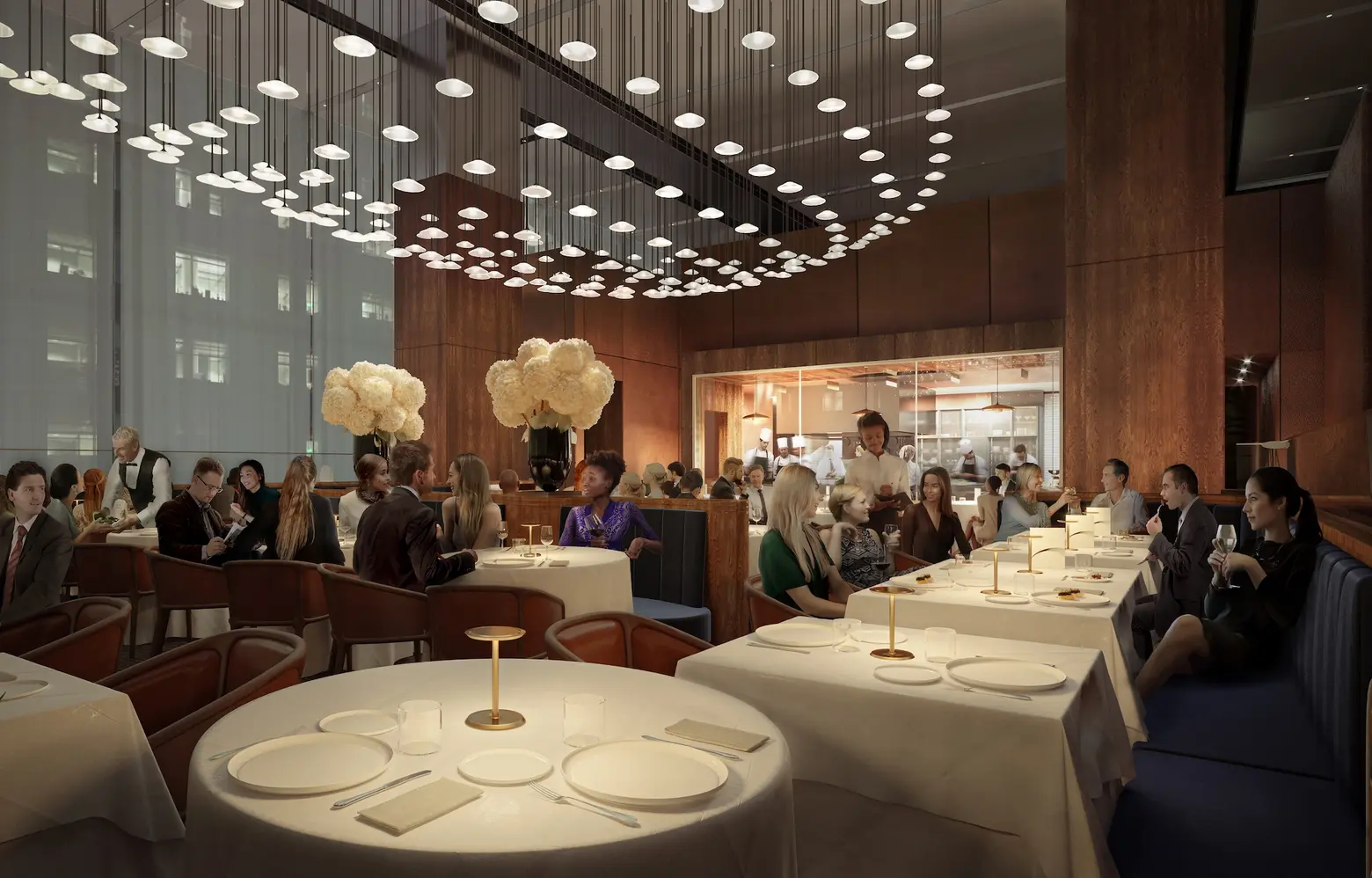 Yet to be named, the restaurant's concept has already been formed by Vongerichten and will be designed by Norman Foster. The space will feature a main mezzanine dining level with a 1,000-square-foot show kitchen, a 24-foot painting by artist Larry Poons, and a cocktail lounge with 45-foot high ceilings.
The restaurant will have a private dining room with a dedicated kitchen on street level, with food and beverage options supported by an in-house bakery and a vast selection of cocktails and wines.
"I have known Jean-Georges as a friend and have marveled at his cuisine for over twenty years," David Levinson, holding chairman and CEO of L&L, said in a press release.
"I had always hoped I could one day partner with him on a New York City restaurant and am delighted this opportunity came together. We have every confidence that he and his incredible team will help us achieve our ambitious vision for 425 Park as Manhattan's next iconic dining destination."
The Michelin-starred chef will also be operating a food and beverage program for the Diagrid Club, a luxury amenity and wellness center found in the upper portion of 425 Park Avenue. The club features breathtaking views of Central Park, expansive outdoor space, private transcendental meditation rooms installed by the David Lynch Foundation, and an art installation from Japanese contemporary artist Yayoi Kusama.
The eatery within 425 Park was originally rumored to be run by chef Daniel Humm, but the deal was discarded due to the planned restaurant's all-vegan menu, as the New York Post first reported.
The Park Avenue restaurant adds to Jean-Georges' New York City portfolio. His twelve other locations scattered throughout the city include the recently-opened Tin Building, a culinary hotspot housed at the site of the former Fulton Fish Market.
"I'm thrilled to be part of David and Rob's exciting project which has been in the works for over ten years. The building is situated across the street from my first job in NYC in 1986, so it almost feels full circle," Vongerichten aid.
"I'm excited to work with Lord Foster and the team at L&L again as we share a likeminded ethos: sustainability and preserving energy. Between the menu and design of the tower and restaurants, this is going to be the healthiest building in NYC, in all senses of the word."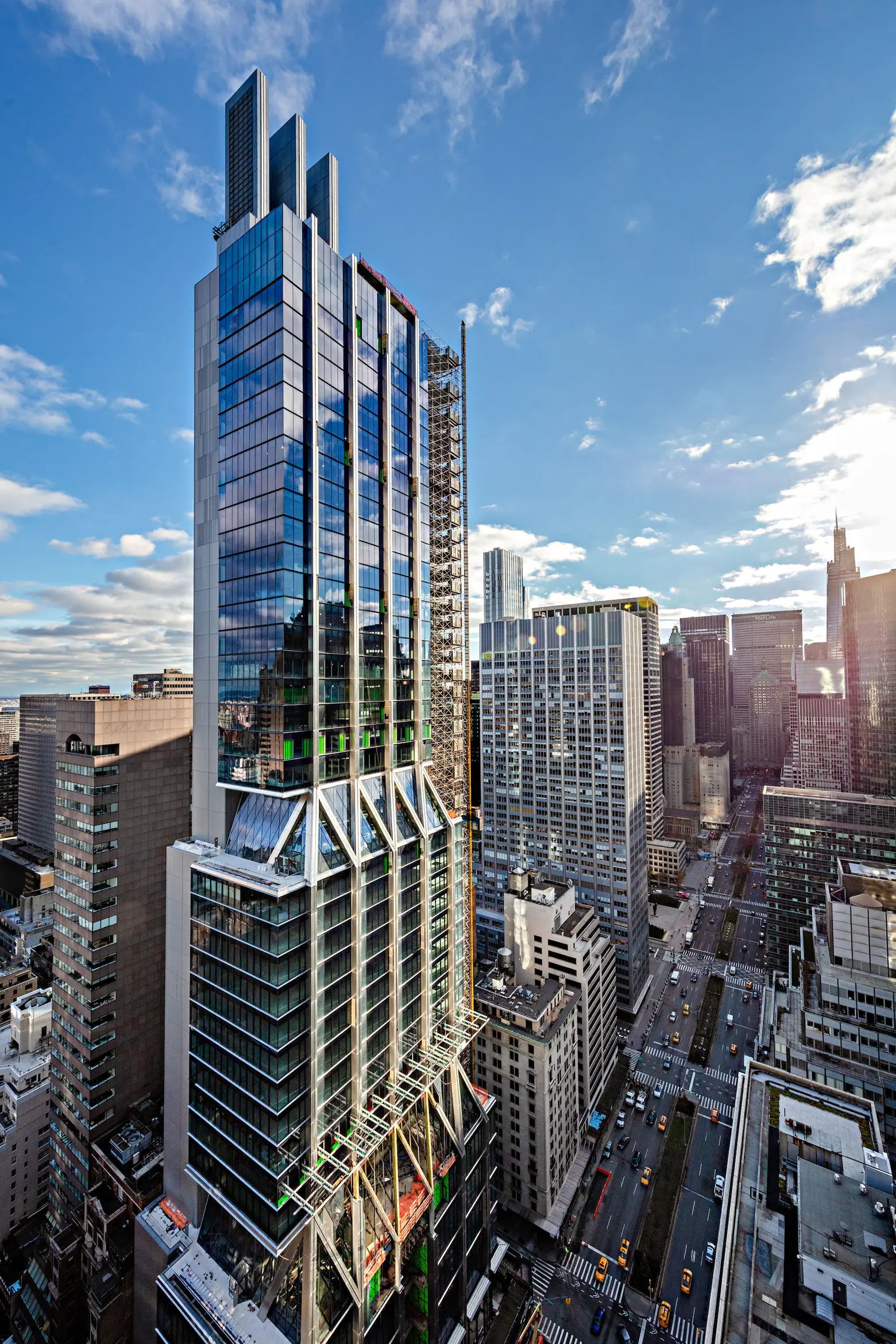 Photo courtesy of Alan Schindler
L&L broke ground on 425 Park more than six years ago, with the intention of setting "new standards for workplace design" and providing an "enduring landmark that is both of its time and timeless." The office tower is the first full-block building to rise on the iconic boulevard in half a century.
Designed by Norman Foster, the 897-foot structure is the city's first WELL-certified building, including expansive health, wellness, and environmentally-friendly features.
Citadel, a renowned investment firm, has committed to occupy approximately 415,400-square-feet across 20 floors of 425 Park. Other tenants include Wafra Capital Partners and Maverick Capital, as well as Hellman & Friedman and Medical Properties Trust.
RELATED: