NYC's Paris Cafe celebrates 150th birthday with events and deals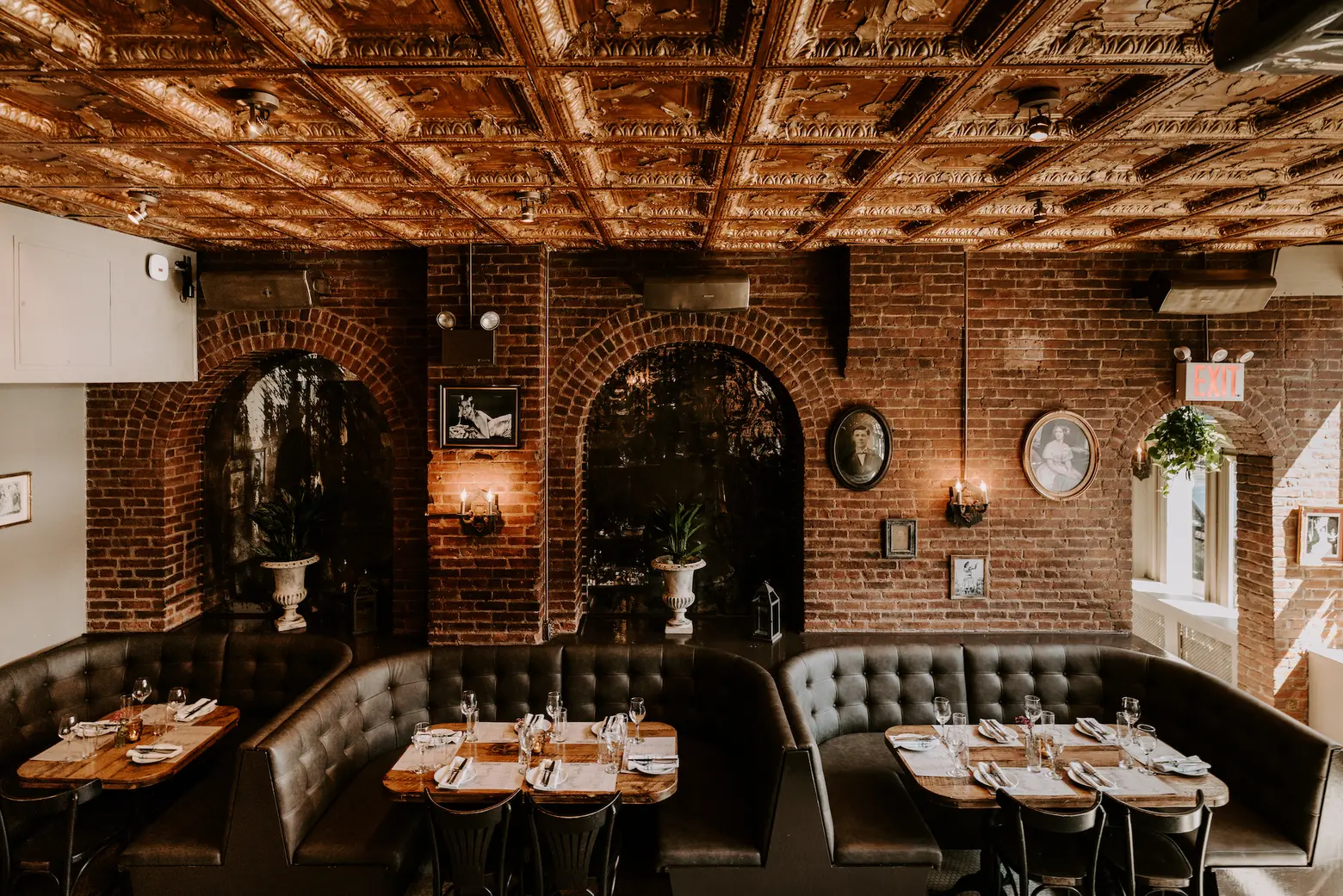 Photo courtesy of Jenna Murray
One of New York City's oldest restaurants is celebrating its 150th birthday with tons of exciting events and deals throughout September. Located at 119 South Street in the South Street Seaport, the Paris Cafe was established in 1873. Forced to close in 2020 because of the pandemic, the restaurant reopened late last year following a restoration.
Paying tribute to its origins, the cafe's interiors feature ornate hand-carved German Victorian-era bar and brick walls. In addition to its historic aesthetic, the Paris Cafe has served several historic figures over the years, including Thomas Edison, Teddy Roosevelt, Lauren Bacall, Annie Oakley, Buffalo Bill Cody, Butch Cassidy, Jimmy Hoffa, and others.
The restaurant's updated menu includes classic American fare like Caesar salad, French onion soup, chicken Milanese, steak frites, linguini and claims, burgers, and more. Guests will also be able to sip on cocktails that have been enjoyed within the cafe's storied walls for over a century, including espresso martinis, cosmos, and old fashioneds.
For the rest of September, patrons can take advantage of food and drink deals, including the $150 prix fixe menu and retro happy-hour snack deals for $1.50. The prix fixe menu will be available monthlong from Tuesdays to Thursdays and on Sundays, while the happy hour deals will be available from Tuesdays to Fridays from 3 p.m. to 6 p.m.
Taste of Portugal, a five-course wine pairing dinner event hosted by Chef Luis Parreira, takes place at the Paris Cafe on September 7 at 7 p.m. Reservations can be made here. On September 9 at 12:30 p.m., comedians Dan and Mike will host a special game of bingo. Patrons will be able to order a la carte from the restaurant's full menu. Reservations can be made here.
On September 26 at 8 p.m., the cafe is hosting a special magic and cocktail show. For $75 per person, guests can enjoy a full dining and cocktail experience while performers dazzle with magic and mind-reading tricks. Tickets can be purchased here.