A food truck with free samples from Jean-Georges' Tin Building is popping up across NYC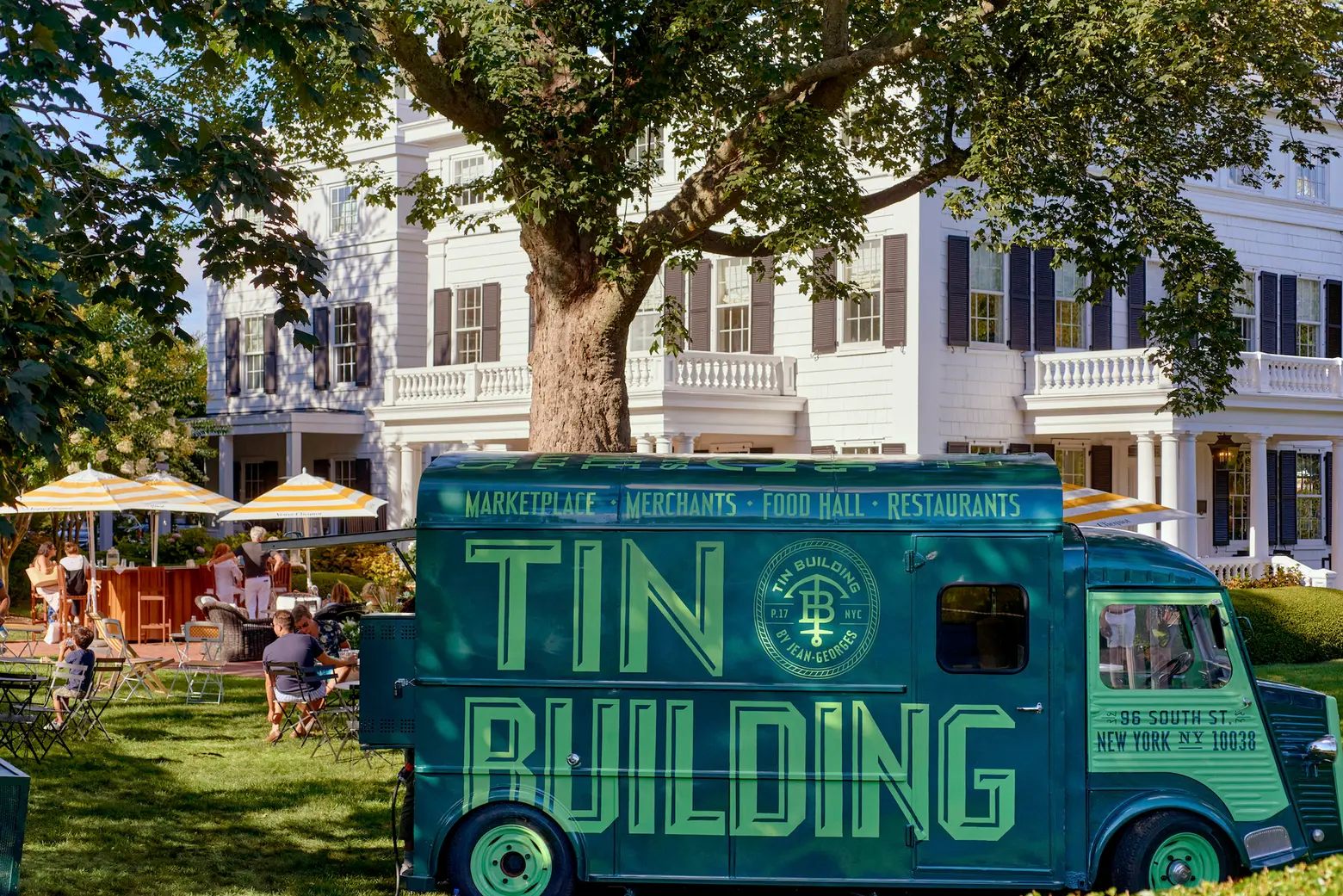 All photos courtesy of Arkan Zakharov
Last month, Chef Jean-Georges Vongerichten's huge culinary marketplace opened for limited previews at the restored Tin Building in South Street Seaport. For those who haven't had a chance to check out the 53,000-square-foot culinary destination yet, a food truck is bringing free samples inspired by the new marketplace to spots across New York City, starting this weekend at Domino Park in Williamsburg.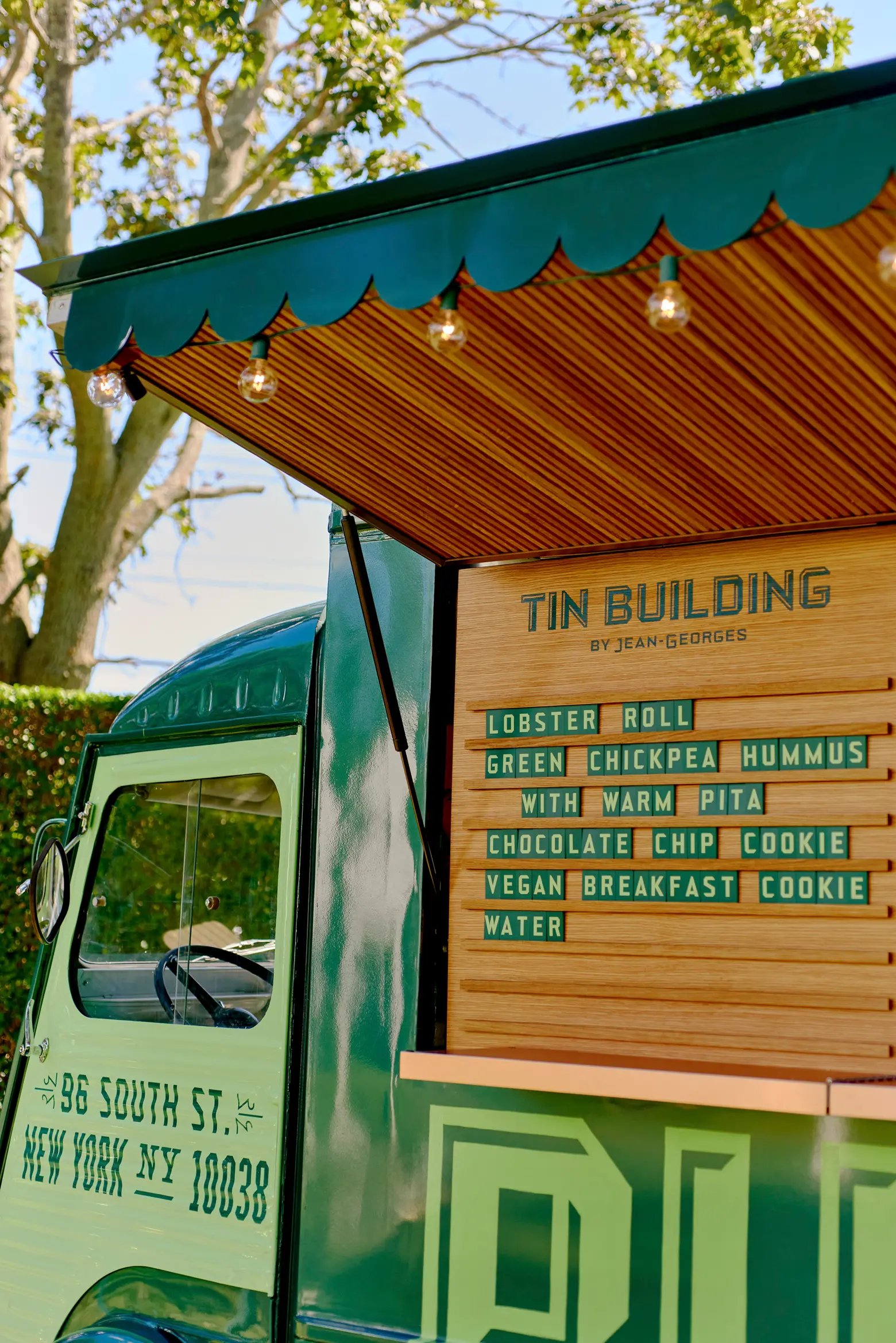 The Tiny Tin Food Truck has been rolling around the Hamptons, offering a preview of Manhattan's latest dining hotspot. The hunter green truck was developed in partnership with the Tin Building, the Howard Hughes Corporation, and MKG, a creative agency.
The vintage Citroën truck features faux tiles inspired by the Tin Building, a mobile kitchen with an awning, and traveling outdoor furniture.
"The truck was very specific, and difficult to find, but MKG hunted it down and outfitted it to meet Tin Building's needs, and to literally serve as the vehicle for the ultimate summer food experience," Karina Grossman, producer at MKG, said.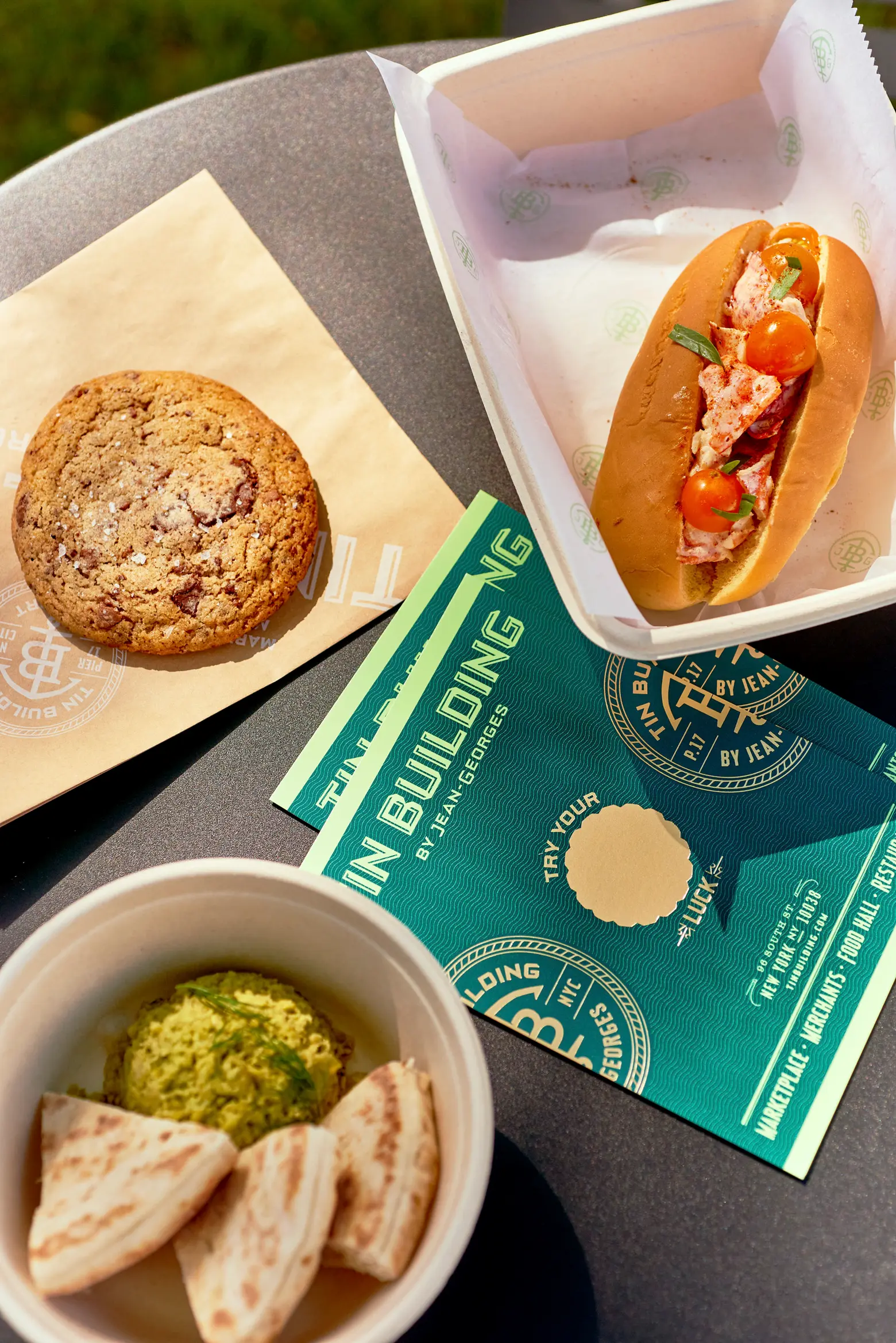 The Tiny Tin Food Truck will give out free samples of Vongerichten's favorite summer recipes, according to a press release, including lobster rolls, green chickpea hummus with pita, and cookies.
The truck will make stops at Domino Park on September 2 and 3 from 3 p.m. to 6 p.m., the Chelsea Triangle on September 20 from 2 p.m. to 5 p.m., Bowling Green on September 27 from 2 p.m. to 5 p.m., and outside of the New York Stock exchange on September 28 from 1 p.m. to 4 p.m.
Currently in its soft opening with an official launch this fall, the Tin Building has been restored and converted into a huge marketplace that includes grocery stores, six full-service restaurants, six quick-service counters, four bars, and other retail and private dining offerings. One of the two surviving structures from the historic Fulton Fish Market, the Tin Building closed and moved to Hunts Point 15 years ago. In 2018, SHoP Architects disassembled the structure and then put it back together and raised it six feet in height next to its original location
RELATED: 
All photos courtesy of Arkan Zakharov