Iconic New York Harbor sailing experience returns to the Seaport after 9 years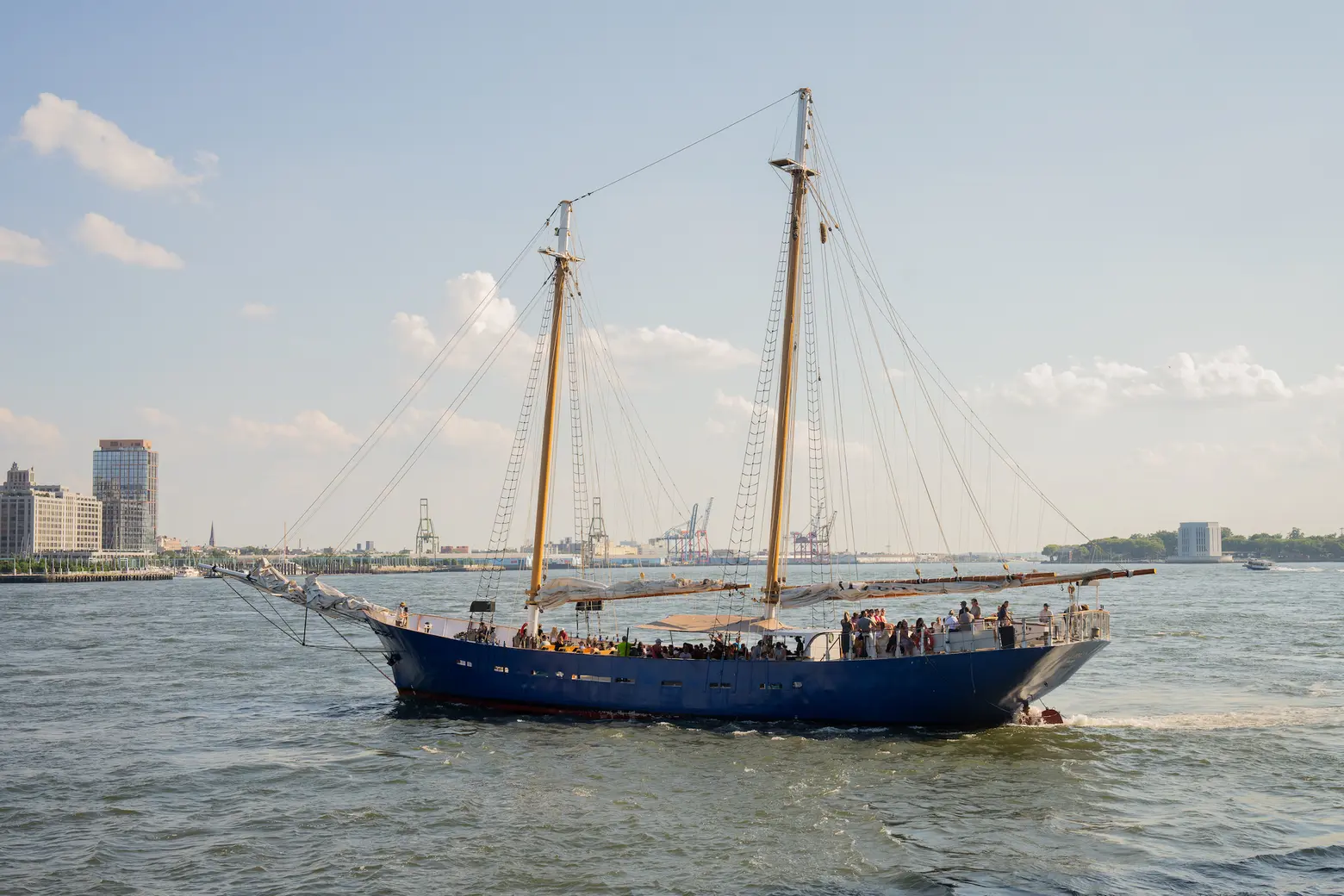 Photo Credit: Mike Szpot courtesy of The Howard Hughes Corporation
After a nine-year hiatus, the Howard Hughes Corporation on Friday announced the return of Manhattan by Sail to Pier 17. Clipper City Tall Ship, its newly-renovated sailboat that will offer daily specialty sails and private charters, will launch this month. Departing from the east side of Pier 17 at 89 South Street, Clipper City will operate seven days a week, taking four trips a day with an additional late-night departure at 10 p.m.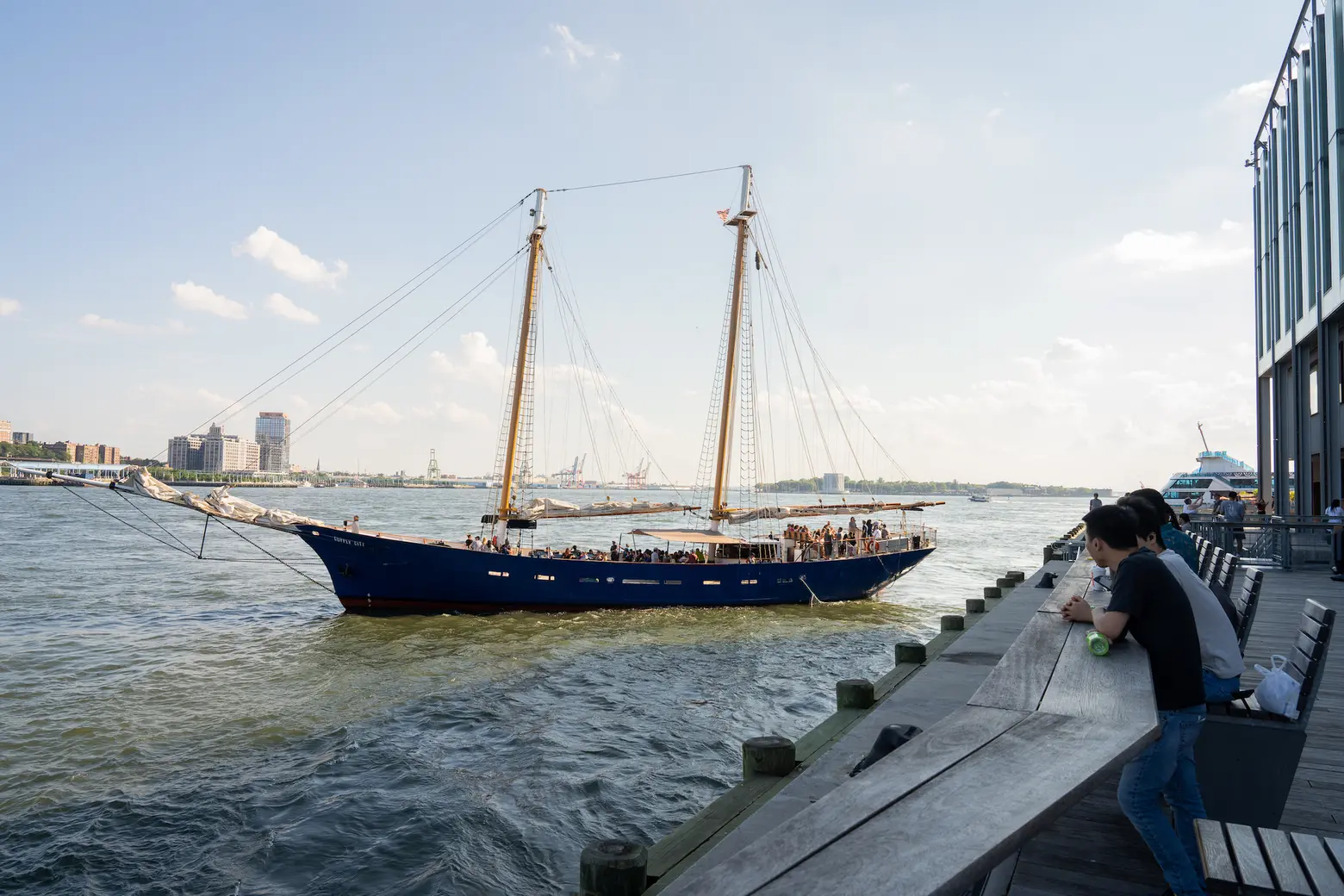 The sailing service will offer a variety of trips, including daytime, sunset, and city light sails. Riders will have breathtaking views of the Statue of Liberty, Ellis Island, Governors Island, and the Manhattan skyline. Additional sailing adventures include a jazz & wine sail, and adult-only burlesque night cruises. Clipper City will host special events on select holidays, including a themed ride during Oktoberfest, with more events to be announced.
The Clipper City Tall Ship is a replica of lumber-carrying schooner boats that operated more than 100 years ago. The ship was built in the mid-1980s using plans purchased by the Smithsonian. The 158-foot boat can hold up to 149 passengers, the most of any passenger sailboat in the United States.
The ship holds a full-service bar, which offers sailors cold drinks, cocktails, local craft beer on tap, and hot beverages for the colder months.
"We are thrilled to welcome Manhattan by Sail back to Pier 17, giving New Yorkers a new avenue to connect with the waterfront aboard a world-class vessel featuring live entertainment and stunning views on New York's biggest sailing boat," Saul Scherl, president of the New York Region at The Howard Hughes Corporation, said.
"The return of this beloved sailing organization builds on the rich maritime history of the neighborhood and further solidifies the Seaport as the must-visit destination in New York."
Visit Manhattan by Sail's website for more information and to purchase tickets.
RELATED: