Kayaking, sailing, jet skiing, and more: NYC's 8 best water activities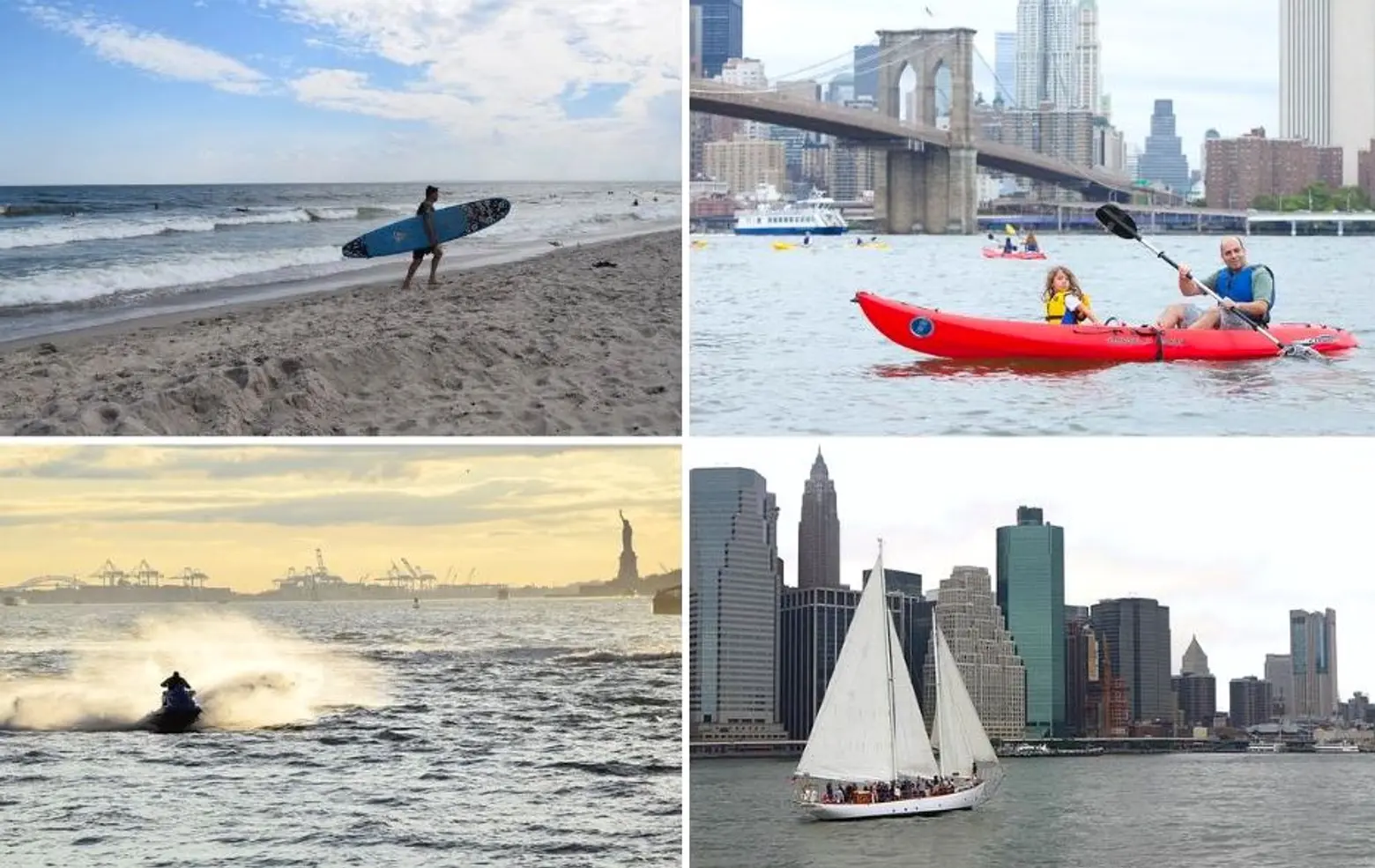 After last year's summer-that-wasn't, New Yorkers are spending extra time outdoors with beach trips and outdoor sports. And a great way to get the most out of the warm weather is to combine those two activities. Thanks to the city's long list of available watersports, you have quite a few aquatic choices in the summer months, from kayaking to sailing, to surfing in the Rockaways. Ahead, we've rounded up eight of our favorite options.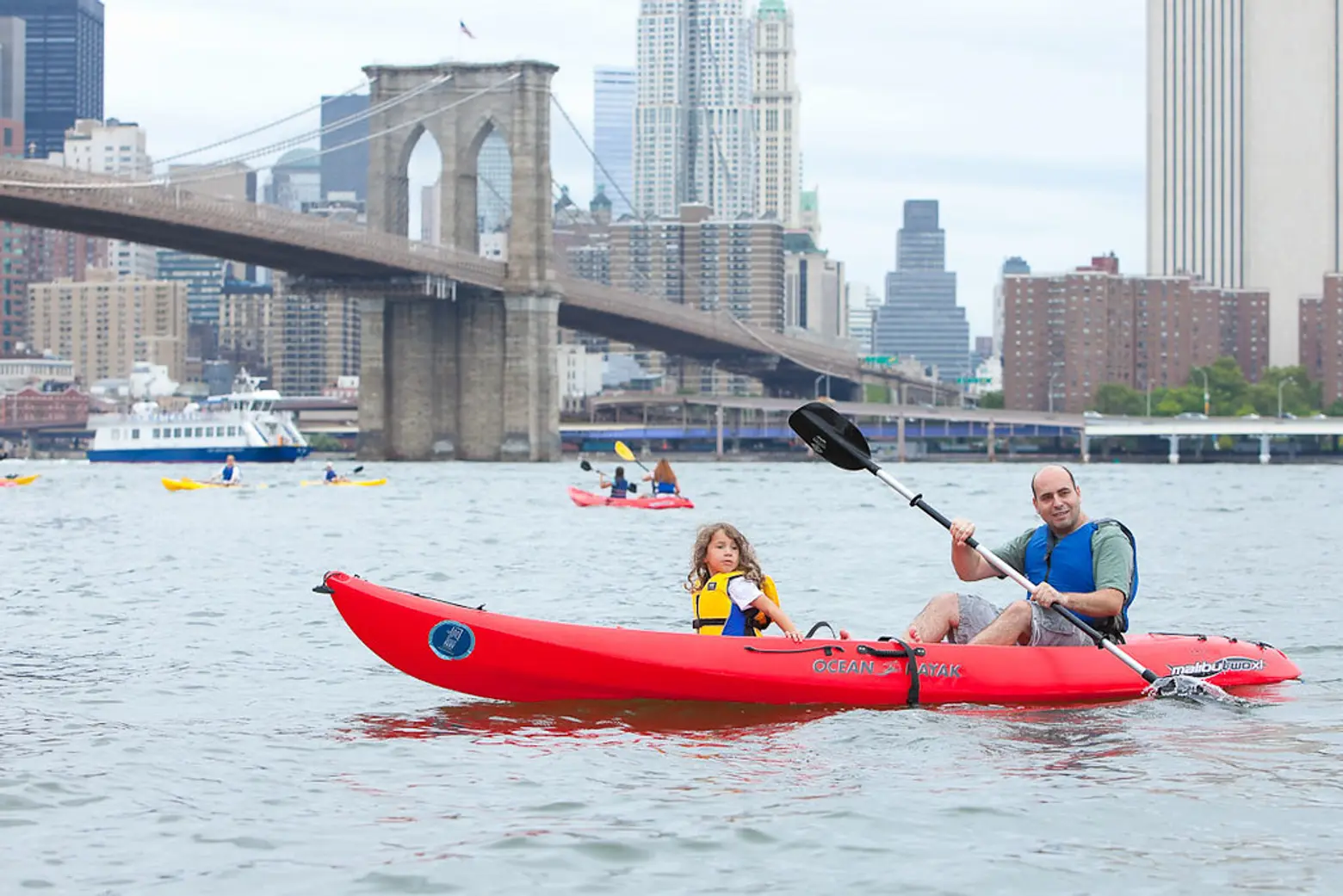 Brooklyn Bridge Park kayaking, photo by Charlie via Flickr cc
Kayaking
Brooklyn Bridge Park
Every summer, the Brooklyn Bridge Park Boathouse offers kayaking from the Pier 2 floating dock, with spectacular views of Lower Manhattan and the Statue of Liberty. The kayaks are available Wednesday evenings from 5:00-7:00pm through the end of August or Saturdays from 10:00am-3:00pm through the end of September. They're free to rent, and kids are welcome, though a guardian must accompany anyone under the age of 18. Advanced registration is required and opens one week in advance on the website.
Manhattan Kayak Co.
If you're looking for kayaking in the Hudson River, this is by far the most popular option, though it won't be free. For $225, newbies can book four, two-hour lessons that'll get you ready for solo excursions like the special after-dark trip, where you'll get to take in views of the NJ and NYC skylines all lit up. For standard one-and-a-half-hour trips, you can choose a single or double kayak, and it's $65 per person.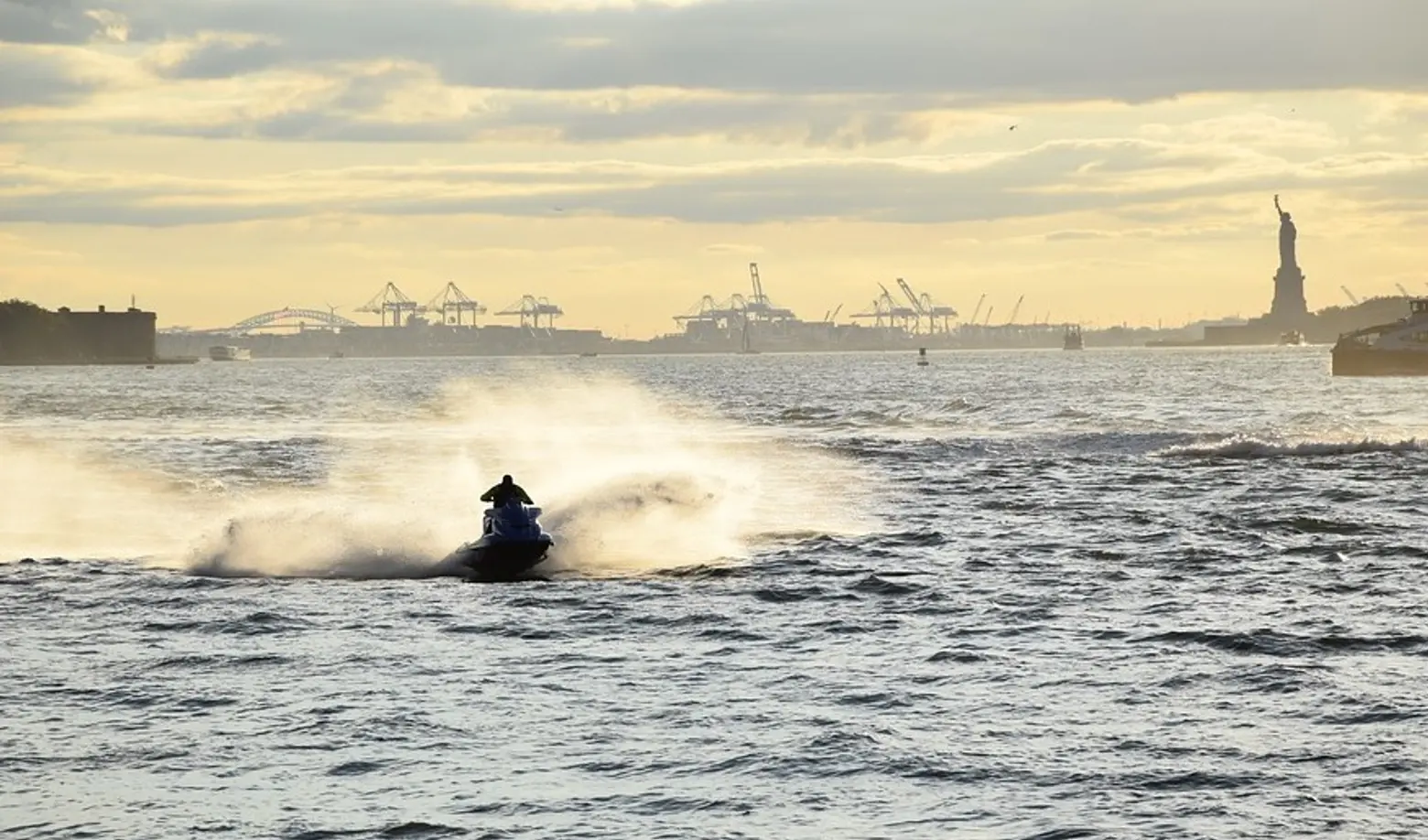 Via Pixabay
Jet Skiing
Sea the City
Sea the City offers one-hour jet ski tours of the East River (all the way up to Hudson Yards), Governors Island, the Brooklyn and Manhattan Bridges, and the Statue of Liberty and Ellis Island starting at $159 on weekdays and $199 on weekends (it's then just $50 to add a second rider to your jet ski). You'll have to travel to Jersey City, specifically Liberty State Park, for this one, but it's definitely worth it for those views.
Empire City Watersports
Bensonhurst, Brooklyn-based Empire City Watersports also offers Jet Ski tours of downtown and the Statue of Liberty (from $235) and the whole city (from $360). The latter will show you places like Yankee Stadium, the George Washington Bridge, and the Freedom Tower. You can also rent a Jet Ski (starting at $99/hour) and ride it from Bensonhurst to the Verrazzano Bridge and back.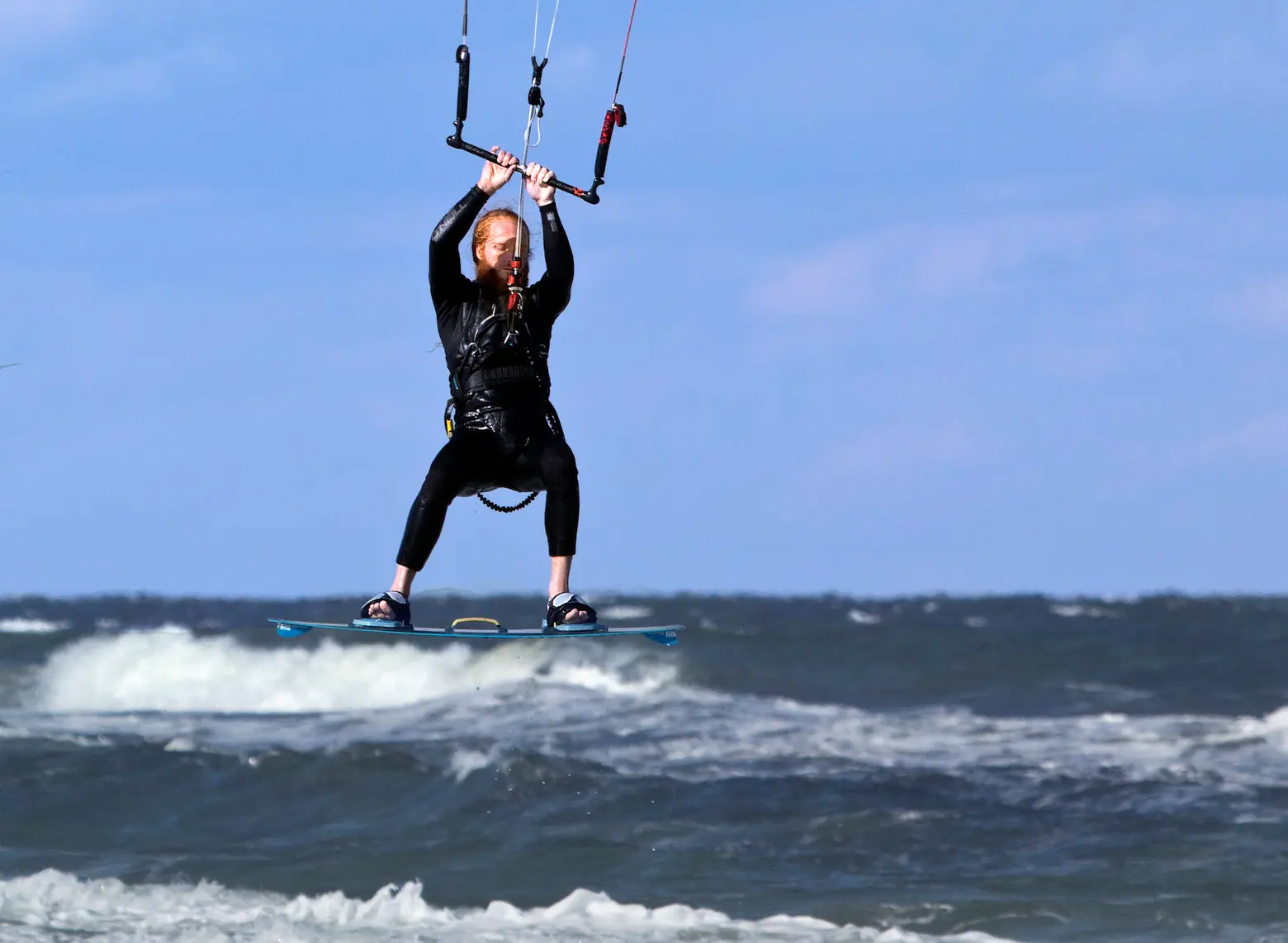 Photo by C Watts via Flickr cc
Kiteboarding
New York Kiteboarding School 
If you'd prefer to float around the city via kite(board), the New York Kiteboarding School offers a full gamut of private and group lessons, from beginner to advanced, at Plumb Beach and Seagate in Brooklyn, Rockaway Beach and Breezy Point in Queens, and Oak Beach on Long Island. Courses run from about $150 to $500, depending on level, length of course, and group size, and you can purchase packages as well.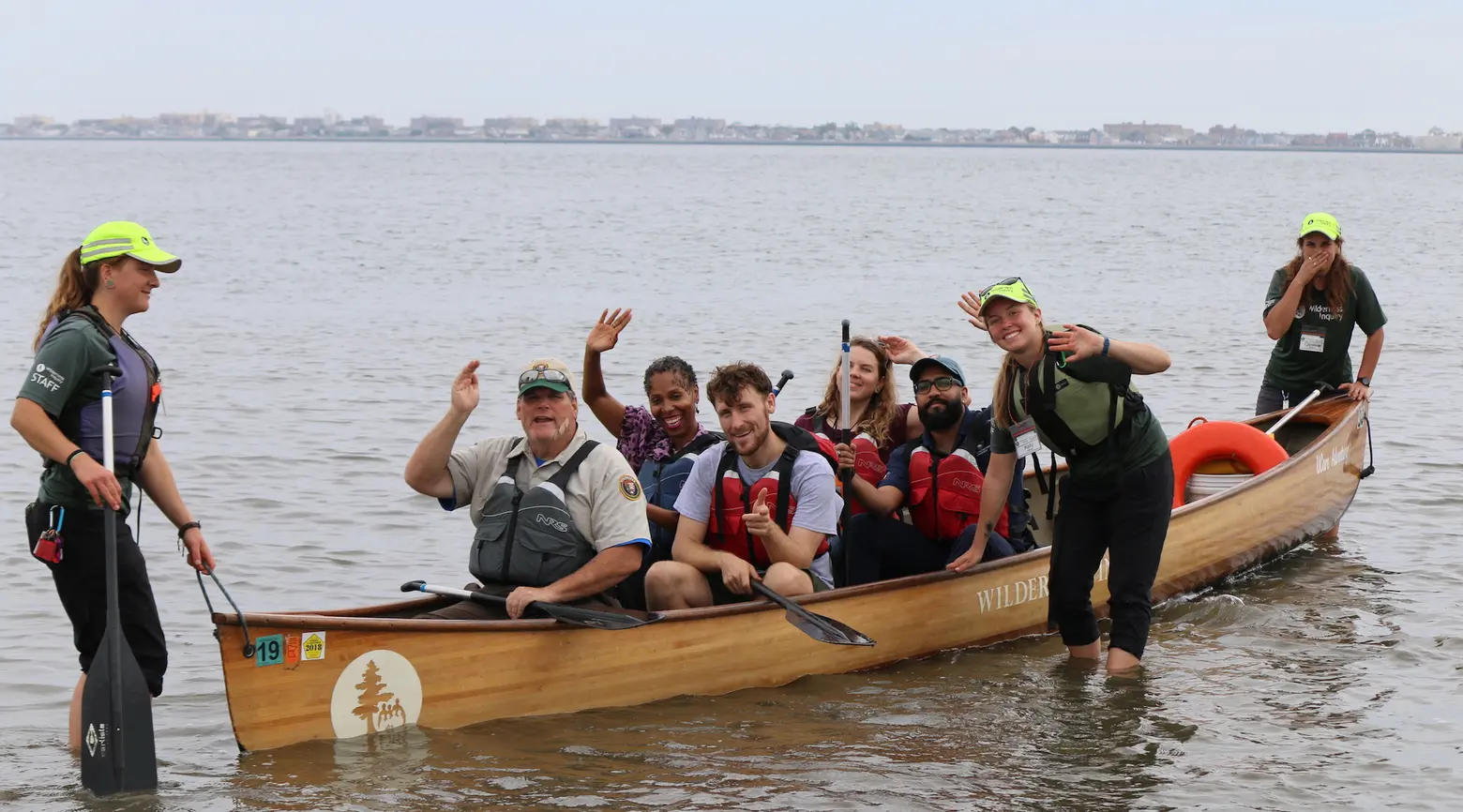 Photo by Patti Reilly for the National Park Service
Boating
North Brooklyn Boat Club
The non-profit, volunteer-run North Brooklyn Boat Club offers up a slew of boating options for New Yorkers, including free guided group canoe trips up Newtown Creek toward the East River. The canoe trips are split up by level (beginner, intermediate, advanced), so everyone gets to work within their skill set, and beverages and snacks are provided. The Boat Club also offers kayak trips, similarly split up by level, for folks who'd rather paddle accordingly.
Central Park Loeb Boathouse Rowboat Rentals
Grab an oar and row around The Lake in Central Park for a romantic jaunt that's not just reserved for tourists. The Loeb Boathouse offers rowboat rentals from April through November from 10am until dusk. Boats are $20 per hour (cash only) and $5 for each additional 15 minutes. You can also sit back and enjoy a gondola ride (the gondolier may even sing for you!). This runs $50 per half hour and must be reserved in advance.
Sandy Hook Canoe Cruise
The National Park Service offers a free two-mile "Canoe Cruise" to explore the Sandy Hook Bay, which is part of the Gateway National Recreation Area. Not only will participants see the gorgeous coastline and Sandy Hook's historic sites (including the lighthouse), but they're likely to "observe shore birds, fish, and possibly Diamondback terrapins while paddling."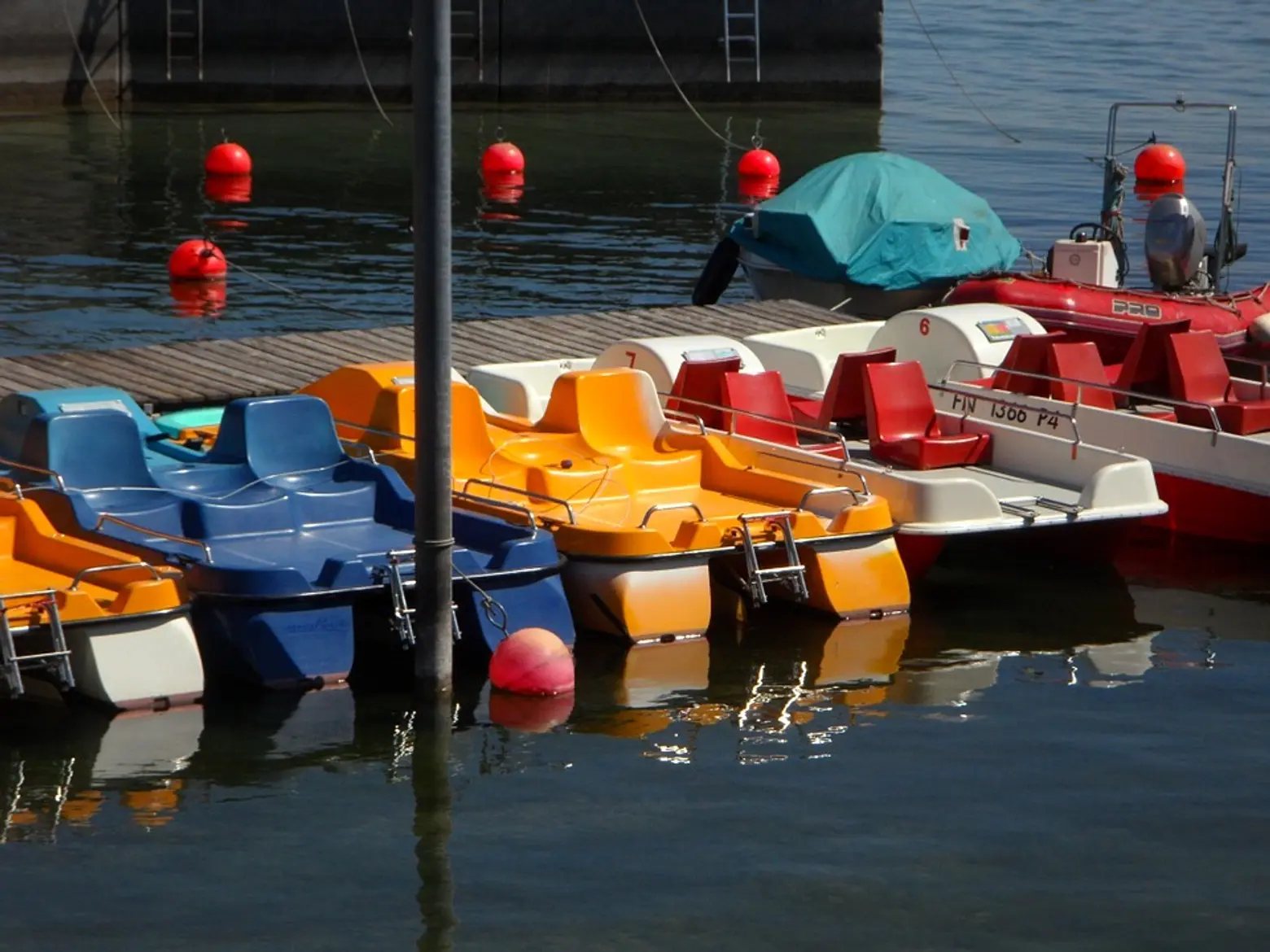 Via Creative Commons
Pedal Boating
Wheel Fun Rentals
You can rent pedal bikes and pedal boats from Wheel Fun Rentals locations all over the country; in New York, boats are available in Flushing Meadows-Corona Park's Meadow Lake and the LeFrak Center in Prospect Park. A double pedal boat runs $26-an-hour, or you can splurge for a quad for $36-an-hour, with available hours varying depending on the season. The boats even have cup holders, should you prefer to pedal with a cool beverage on hand in the summer.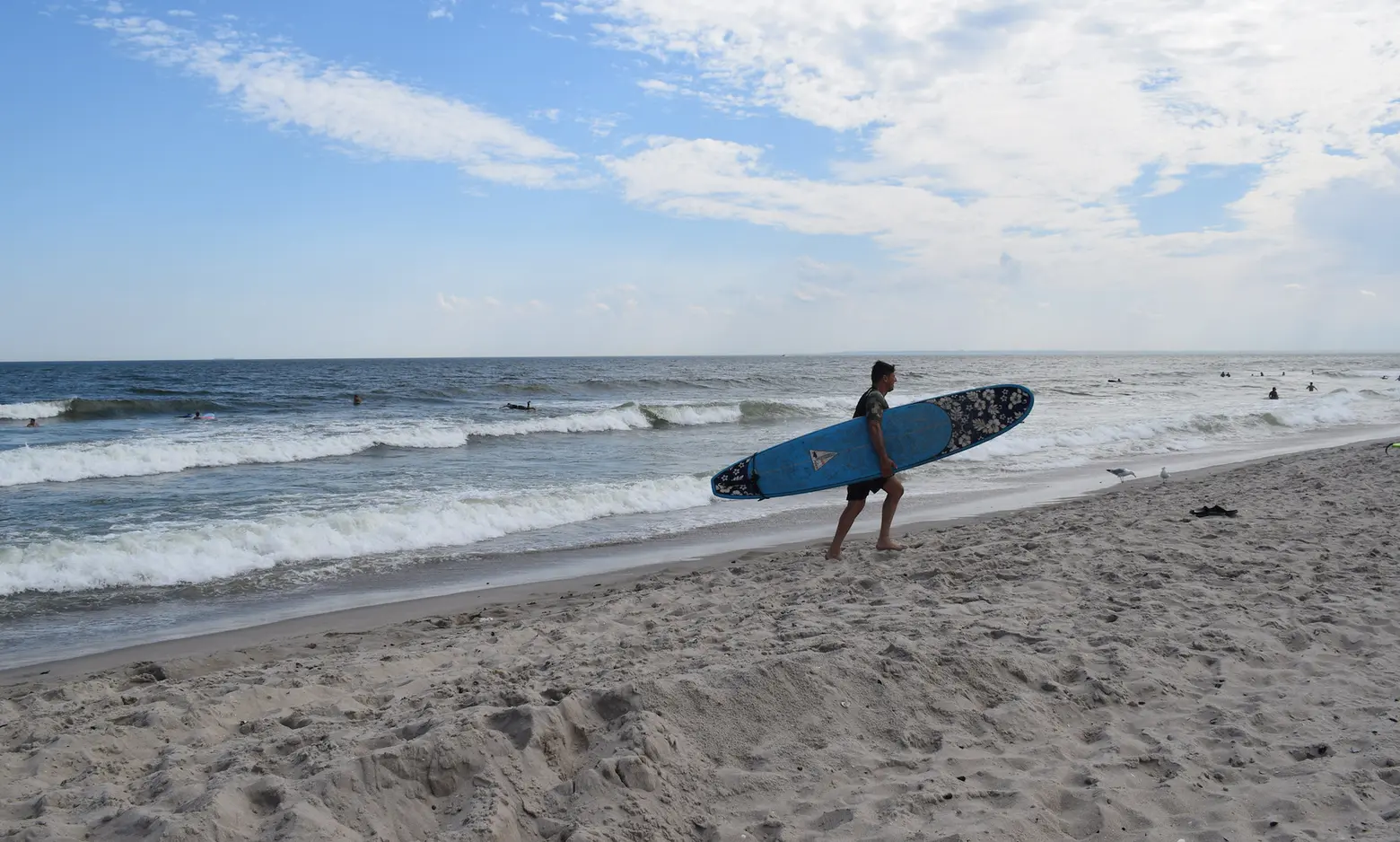 A surfer at Rockaway Beach; Photo by Mig Gilbert via Flickr cc
Surfing
Surfs Up NY
Californians might lay claim to the mainland's "best" surf, but New York's got some great waves, too. If you'd like to learn how to harness the power of the Atlantic Ocean, Rockaway Beach-based surfing school Surfs Up NY offers private lessons and group classes for kids and adults, with rates running from $109 for a basic hourlong surfing class to $279 for a two-person, two-hour lesson. Instructors will teach you basic techniques and safety moves on land, then take you into the water for an hour so you can work your stuff in the waves. Surfs Up has paddleboard and skateboarding lessons as well.
Locals Surf School
Another Rockaway Beach-based surfing school, Locals offers lessons all year long. For a true beginner, they recommend the 15-lesson package, which costs $1,500. You can also opt for a five-lesson intro package for $400. What's cool is you'll get a custom-designed curriculum, with goals along the way. With packages of 15+ lessons, you'll also get free board and wetsuit rentals.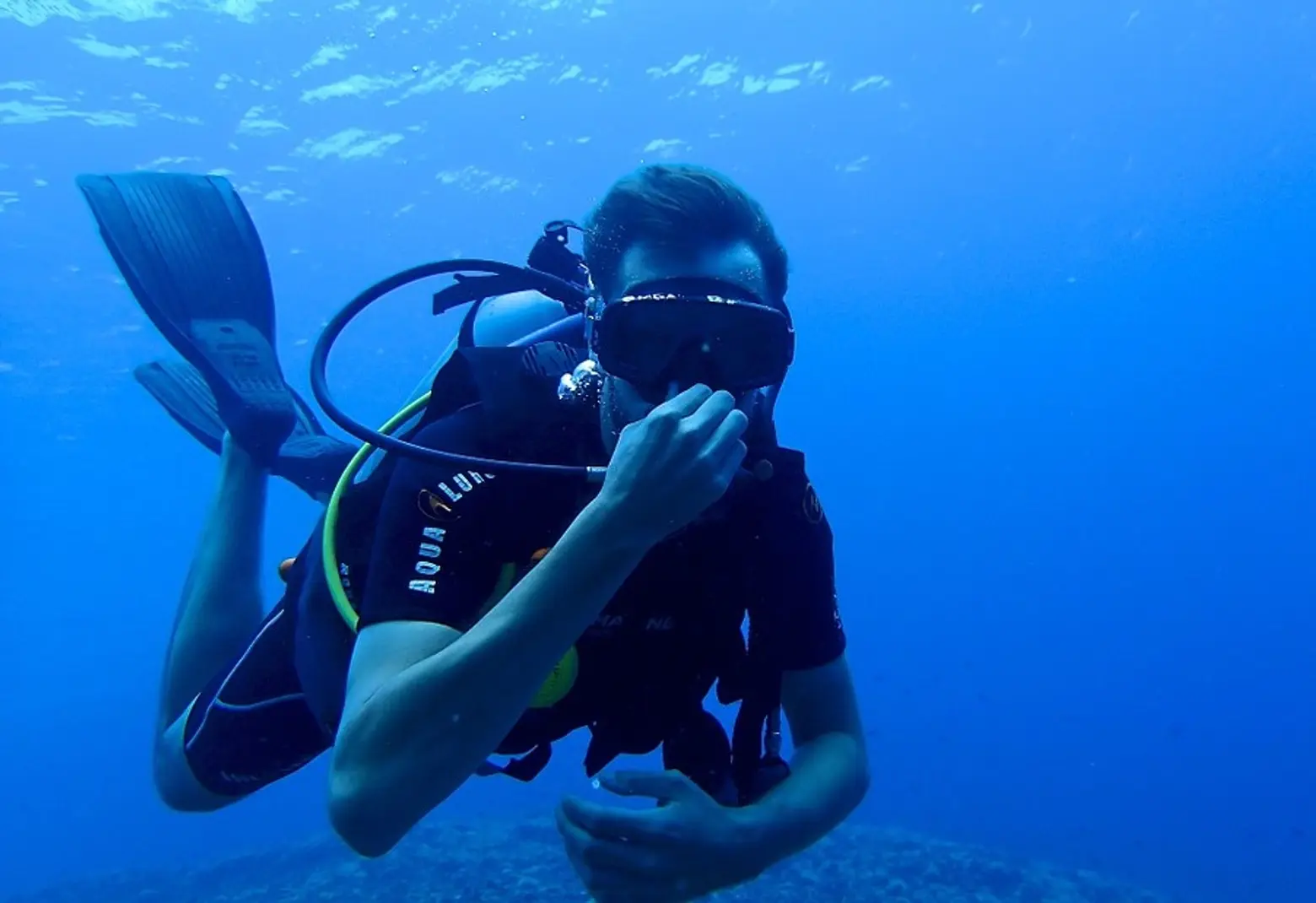 Via Pixabay
Scuba diving
Gotham Divers
Scuba diving in the city isn't quite as rewarding as it is, say, by a coral reef, but there's still some good stuff to check out in local waters, especially in shipwreck-heavy spots like the south of Long Island and east of New Jersey. East Village-based Gotham Divers offers scuba classes that aim to get you certified via a slew of diving certification agencies (it turns out there are a lot of them), with everything from a beginner's Open Water Class and Pool for $450 to an Enriched Air Nitrox class for seasoned divers for $220. You can also finetune your diving skills with a Scuba Skills Update course ($129 to $179) and buy gear from their shop.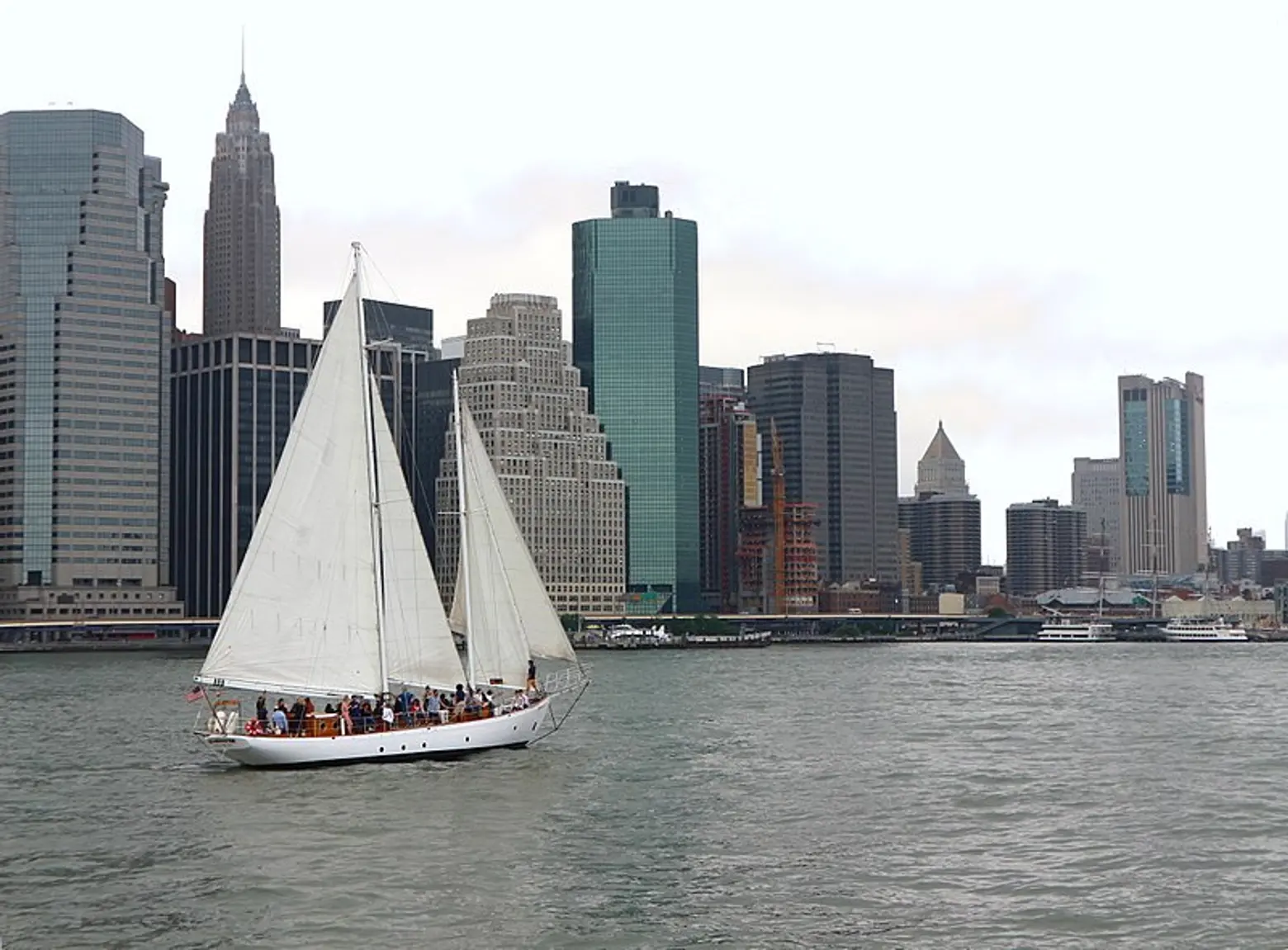 Via Wikimedia
Sailing
Manhattan Sailing School
The Jersey City-based Manhattan Sailing School (it's confusing, we know) is a great place to learn some basic sailing skills, right near the Statue of Liberty. They offer three different course schedules—weekends, Monday and Thursday evenings, and Monday and Tuesday weekdays—and teach everything from sailing terminology to knot-tying to basic navigation. Post-course, you can get certified with the American Sailing Association, and sign up for the next level and overnight sailing courses if you wish.
Hudson River Community Sailing
This non-profit youth development and community sailing organization has locations in Chelsea and Inwood. Their flagship after-school program is the Sail Academy, but there are also lessons for all (a basic, 18-hour course is $475 or you can take a private lesson for $90/hour) and a membership option.
Editor's Note: This story was originally published on June 19, 2019, and has been updated. 
RELATED: