Rockaway Beach reopens after shark sightings prompted temporary closure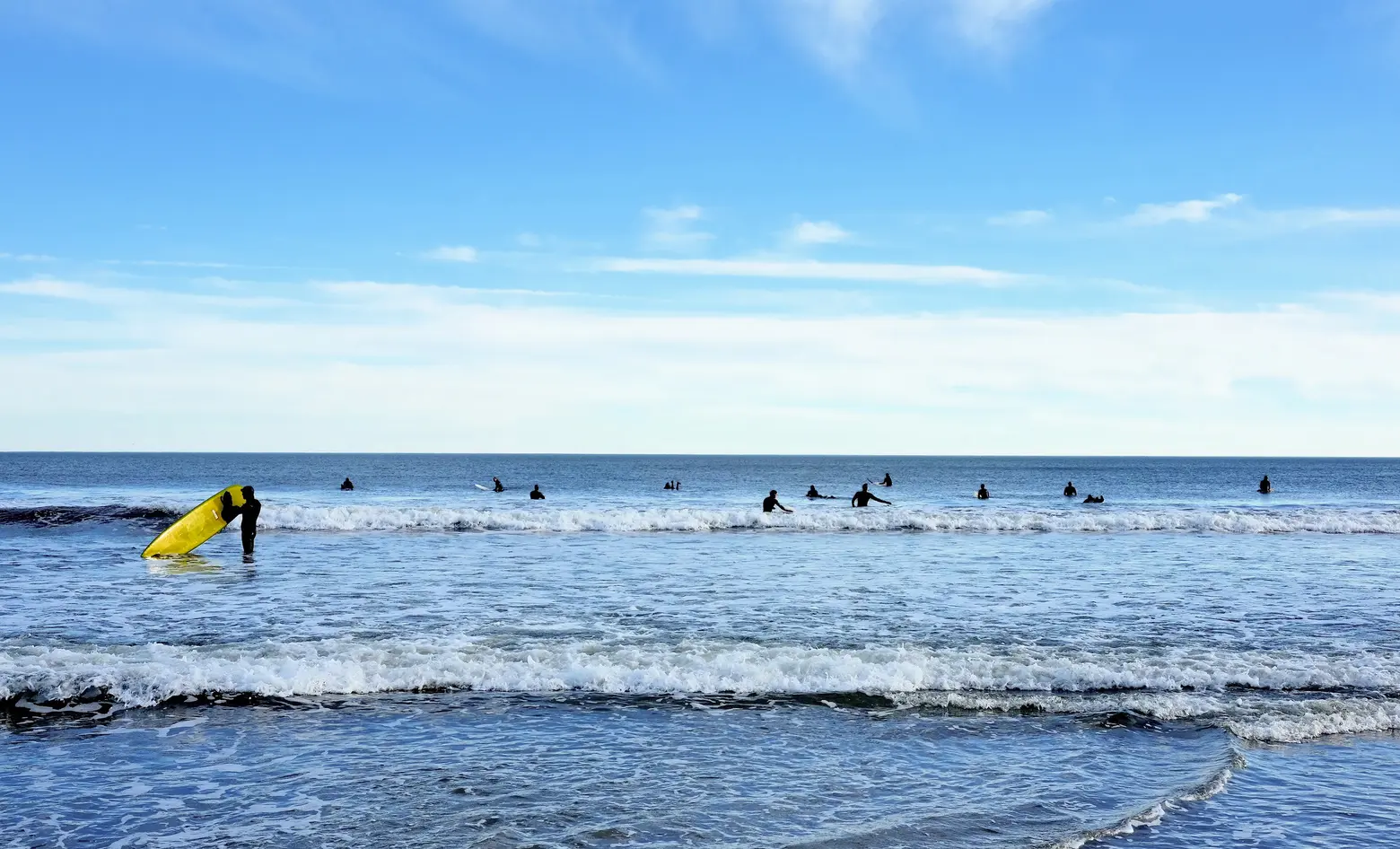 New Yorkers trying to escape the heat on Tuesday were disappointed when the city closed all of Rockaway's beaches to swimming due to a number of shark sightings. A city lifeguard told Gothamist there were at least two reports of shark sightings: a surfer who reported that a shark had collided with his surfboard at Beach 67th Street and a lifeguard who reported seeing a shark off of 102nd Street. By Tuesday evening, city officials reopened the beaches.
Sharks in Rockaway? How about some proof? Tricia Gahn caught this guy spinning out of the water yesterday on Beach 121st Street while her husband was teaching their son, Timmy, how to surf. Look close. That's no dolphin. Let's just say Timmy's lesson was cut short. pic.twitter.com/H4KPu9Rvl7

— Rockaway Times (@Rockawaytimes) July 20, 2022
The beach closure comes amidst a series of shark attacks that have occurred on Long Island over the last two weeks, none of which caused fatal injuries but have shaken beachgoers. While there was only one report of a shark bite last summer, there were 20 confirmed shark sightings off the coast of Long Island in 2021, three times as many sightings as there were in 2020, according to ABC News.
In response to the recent uptick in shark sightings and attacks, Gov. Kathy Hochul on Monday directed several state agencies to increase their patrols and surveillance of shark activity using drone and helicopter monitoring, according to a press release.
"As New Yorkers and visitors alike head to our beautiful Long Island beaches to enjoy the summer, our top priority is their safety," Hochul said. "We are taking action to expand patrols for sharks and protect beachgoers from potentially dangerous situations. I encourage all New Yorkers to listen to local authorities and take precautions to help ensure safe and responsible beach trips this summer."
As of 6 p.m. on Tuesday, the Rockaways reopened for swimmers, the NYPD 100th Precinct tweeted. As part of Hochul's direction, lifeguard staffing across Rockaway Beach will increase by 25 percent.
The New York State Department of Environmental Conservation recommends a number of shark safety tips:
Avoid areas with seals.
Avoid areas with schools of bait fish, often characterized by fish splashing on the surface, diving sea birds, or the presence of marine mammals such as dolphins.
Avoid areas where people are fishing.
Avoid swimming in the ocean at dusk, dawn, or nighttime.
Avoid murky water.
Avoid isolation. Swim, paddle, kayak, and surf in groups.
Swim close to shore, where your feet can touch the bottom.
Always follow the instructions of lifeguards and Parks staff.
Adhere to all signage at beaches.
RELATED: