2021 U.S. Open will welcome back fans at 100% capacity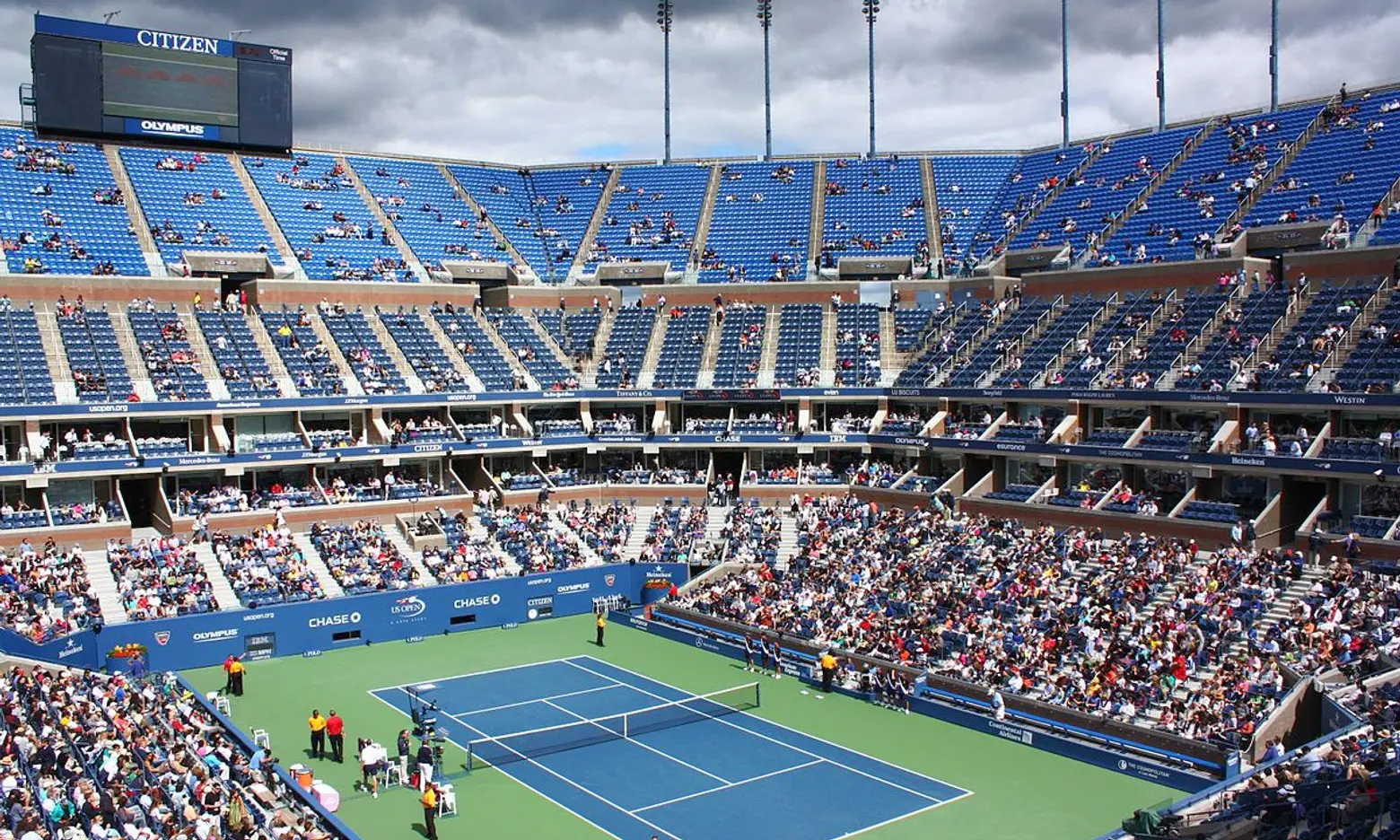 The U.S. Open this year will allow spectators at 100 percent capacity throughout the two-week tournament in Queens, a year after fans could not attend the event because of the pandemic. The U.S. Tennis Association (USTA) announced on Thursday that tickets for the general public will go on sale starting July 15, with an early access presale for select American Express card members.
"While we were proud that we were able to hold the event in 2020, we missed having our fans on-site, because we know that they are a large part of what makes the US Open experience unlike any other," Mike Dowse, the CEO of USTA, said. "Indeed, the challenges presented by the pandemic were tough on us all, but our sport came together like never before and tackled each challenge head on."
Dowse added: "Interest in tennis has accelerated, with four million new and returning players taking to the court last year. Our sport surged in the toughest of times, and this year's US Open promises to be an unforgettable celebration of the game, those who play it, and those who revel in it."
The tournament takes place at the USTA Billie Jean King National Center from Monday, August 30 through Sunday, September 12. As 6sqft previously reported, the tournament set an all-time attendance record of 737,872, bringing in $400 million in revenue, 80 percent of the USTA's annual total.
Last year, the event, like most professional sporting events in 2020, was held without fans. Before it opened for the tournament, the state built a 350-bed medical facility during the height of the pandemic to ease the burden felt at nearby Elmhurst Hospital, considered during that time to be the epicenter of the epicenter.
Tickets to the event will be put on sale to the general public starting Thursday, July 15 at 12 p.m. American Express will offer a US Open ticket pre-sale for card members starting Monday, July 12 at 9 a.m. and ending on Wednesday, July 14 at 8 p.m. Get the details here.
All ticket categories for the 25 tournament sessions, from reserved stadium seating to general admission grounds passes, will be available.
The Yankees announced last week plans to open their stadium at full capacity starting Friday, June 18, followed by the Mets' Citi Field on Monday, June 21.
The full capacity announcements come as Gov. Andrew Cuomo lifted most coronavirus restrictions this week, announcing 70 percent of adult New Yorkers had received at least one dose of the COVID vaccine. Lifted restrictions include those on capacity, social distancing, cleaning and disinfection, health screenings, and contact tracing information.
RELATED: