New Louis Armstrong Center opens in Corona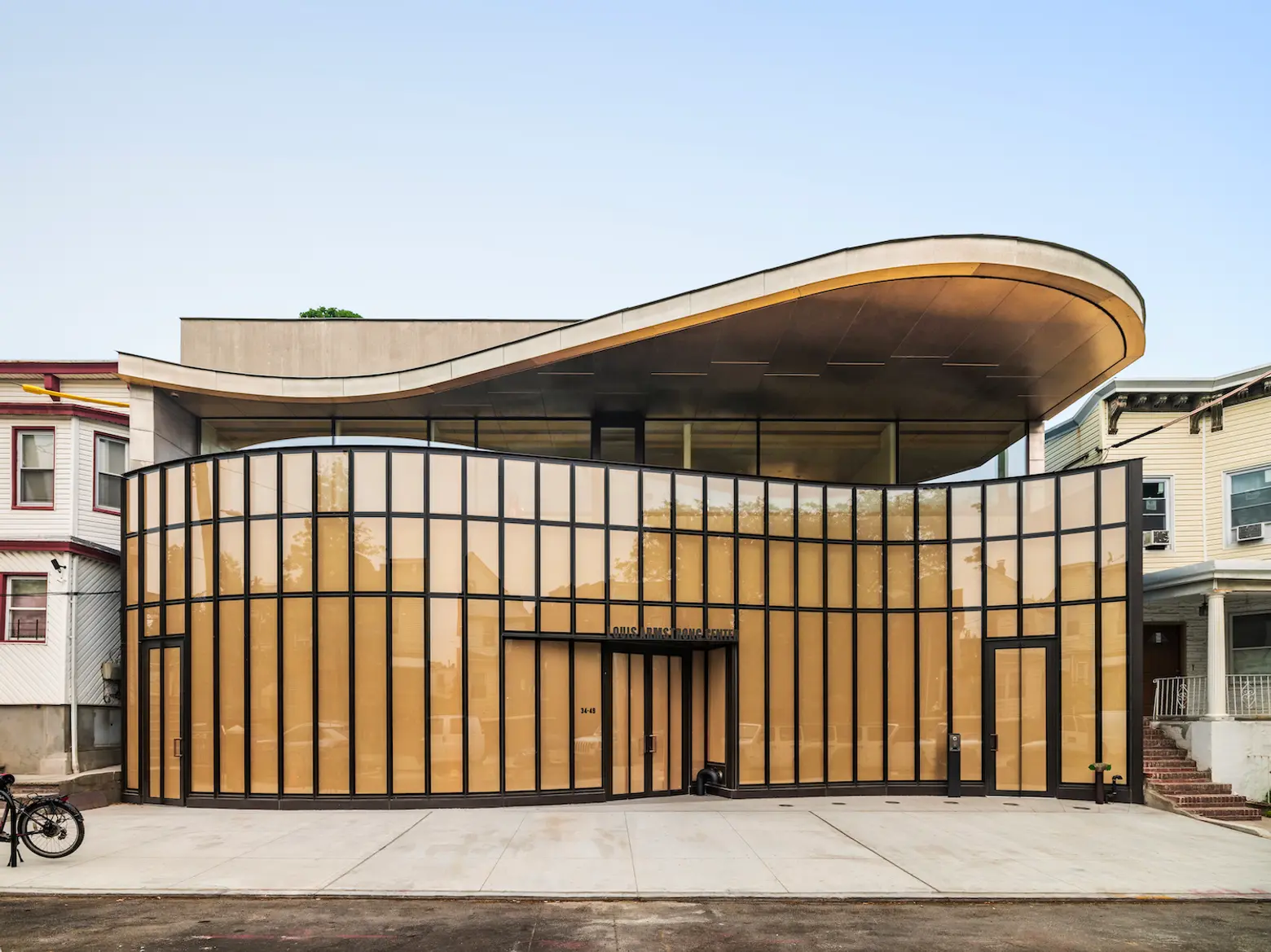 Image courtesy of Albert Vercerka/Esto
A new center dedicated to jazz legend Louis Armstrong has opened in Queens. Located at 34-40 107th Street in Corona, the Louis Armstrong Center will feature a 60,000-piece permanent collection of historical items relating to Louis and Lucille Armstrong, a rotating exhibition space, and a 75-seat venue for performances, lectures, films, and educational experiences. Part of the existing Louis Armstrong House Museum, the new building opened on Thursday, July 6.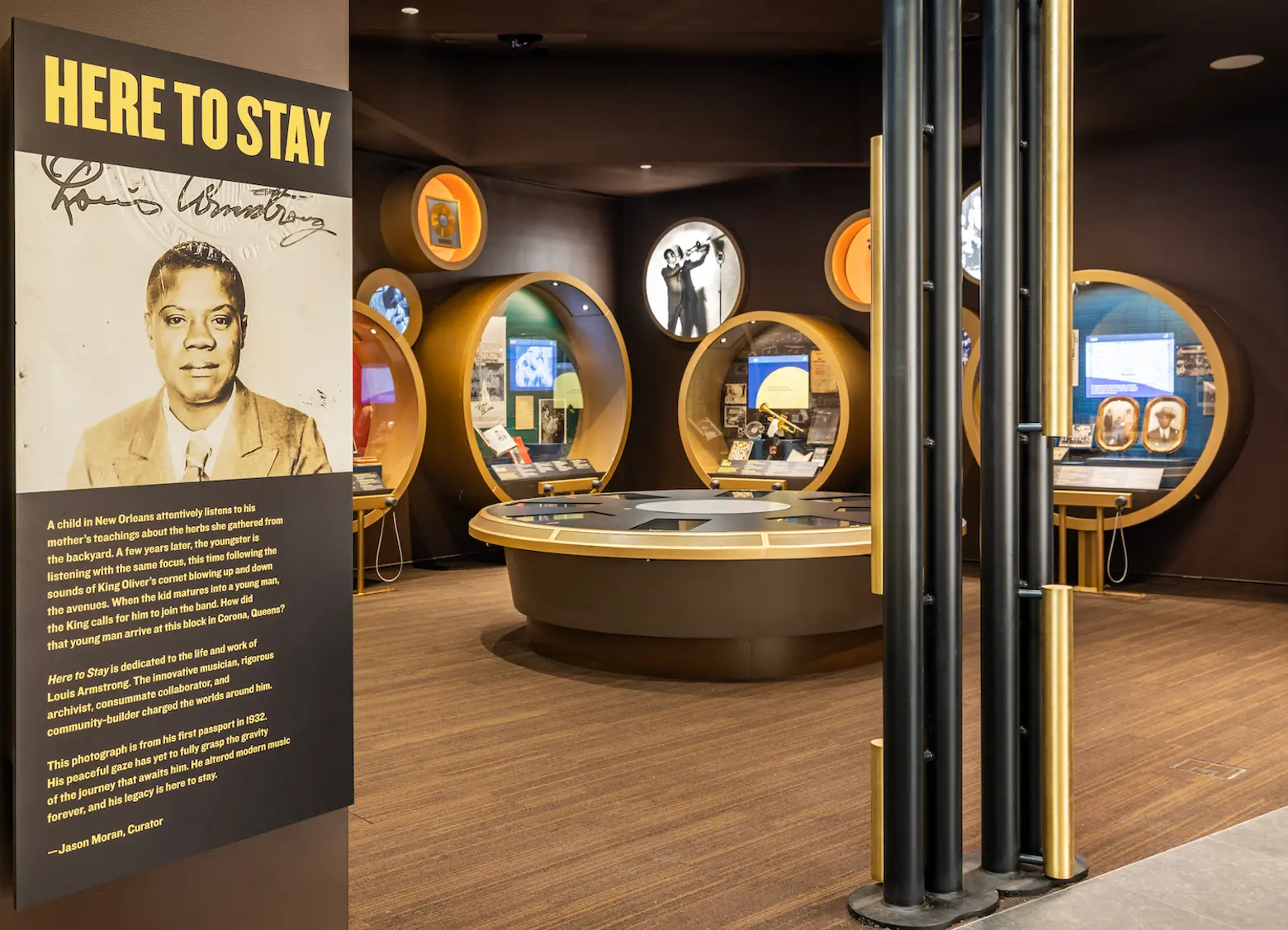 The opening of the Center coincides with their newest exhibition, Here to Stay, which provides a close look at Armstrong's five-decade career as a trailblazing musician, archivist, collaborator, and community builder. The exhibition is curated by award-winning pianist and composer Jason Moran, who called the exhibition a "declaration of Louis Armstrong's infinite love for music and humanity."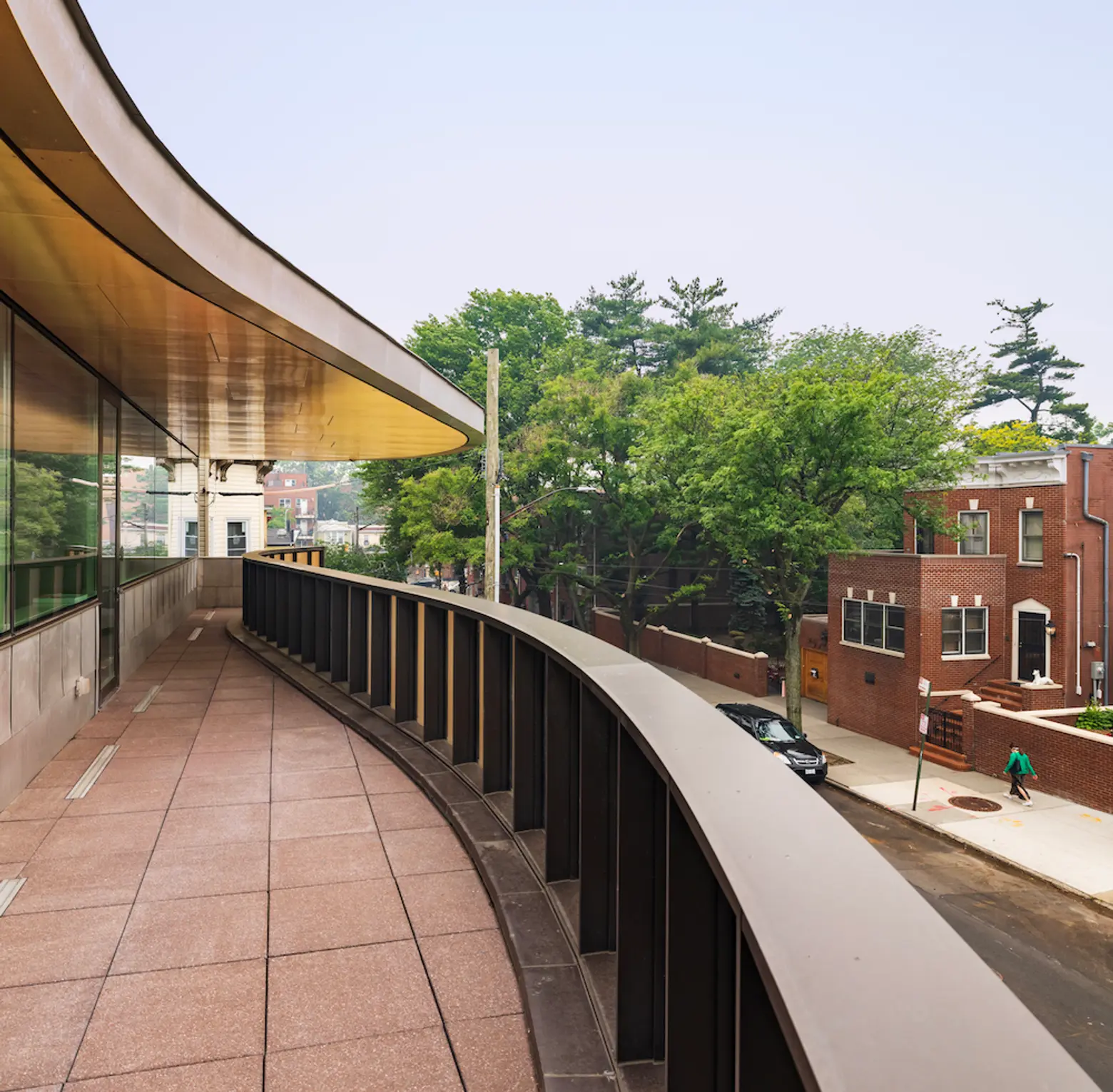 Designed by Caples Jefferson Architects, the 14,000-square-foot two-story building is situated between two family homes and directly across the street from Armstrong's longtime Corona residence. The Center's design resembles that of a piano, featuring a striking "undulating glass facade with black ornamental fins, a large metal canopy above a second-floor terrace," and a landscaped roof, according to Yimby.
In their design of the Center, the architects wanted to embody Louis and Lucille Armstrong's immense love for their community and neighbors:
"In a neighborhood comprised of modest two-story houses, we wanted to keep the building in the scale of its surroundings while creating an urban precinct that notes the singular work of the man whose music underlies so much of what we listen to today," Sara Caples and Everardo Jefferson of Caples Jefferson Architects said. "The design of the museum is simultaneously exuberant and restrained, and is, in every way, a celebration of the legacy of Louis Armstrong."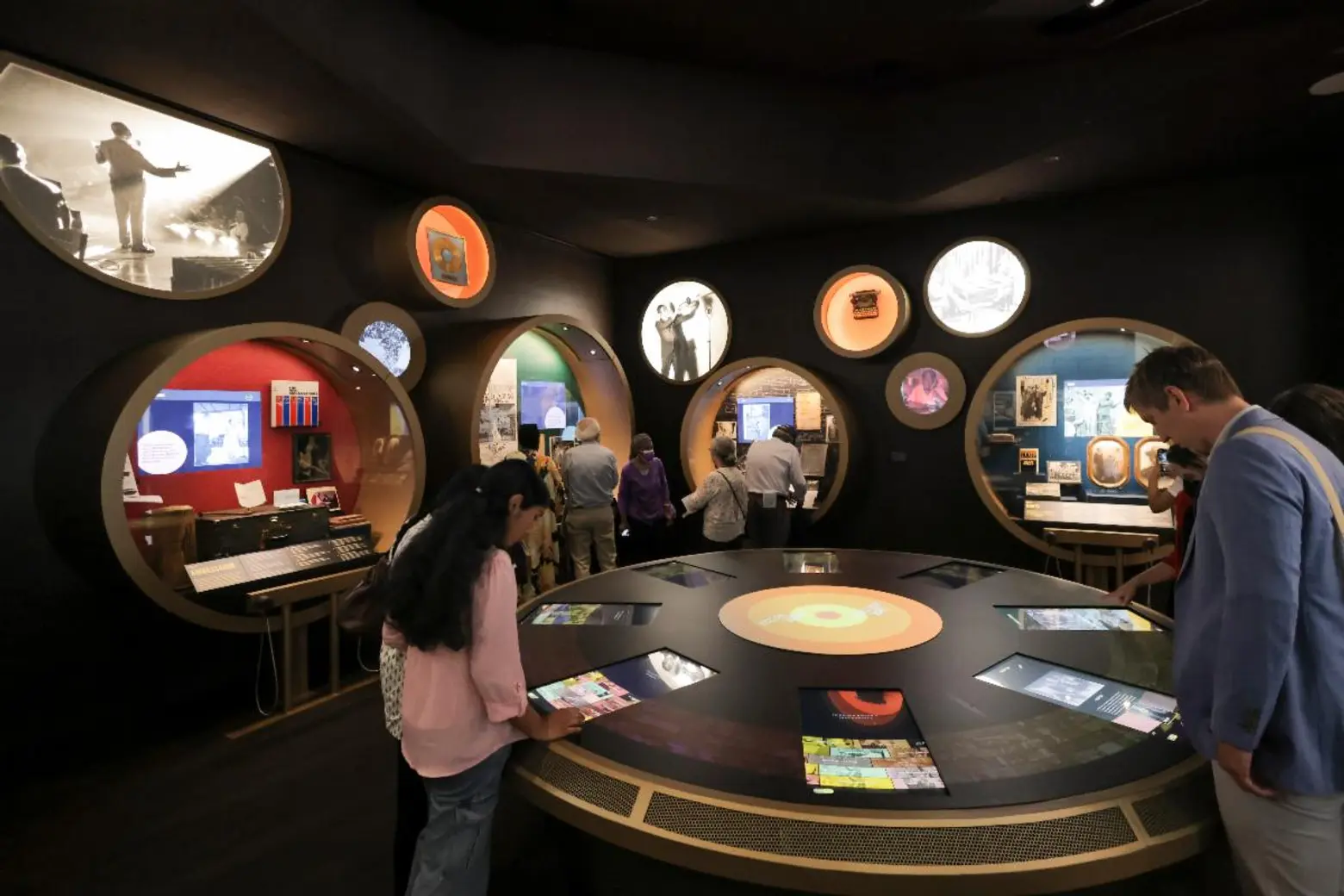 Image courtesy of Bowery Image Group/Andrew Kelly
In the 1980s, the Louis Armstrong Educational Foundation donated the Armstrong archives and the funding to purchase the land where the new Center now stands. Working alongside officials from CUNY and Queens College, $26 million in funding was acquired to build the new museum, whose construction was led by the Dormitory Authority of the State of New York.
Guided tours will be offered on Thursday through Saturday, with the first tour starting at 11 a.m. and the last one starting at 3 p.m. Tickets for adults cost $10 and can be purchased here.
RELATED: