See inside the 'secret' sushi restaurant now open in Grand Central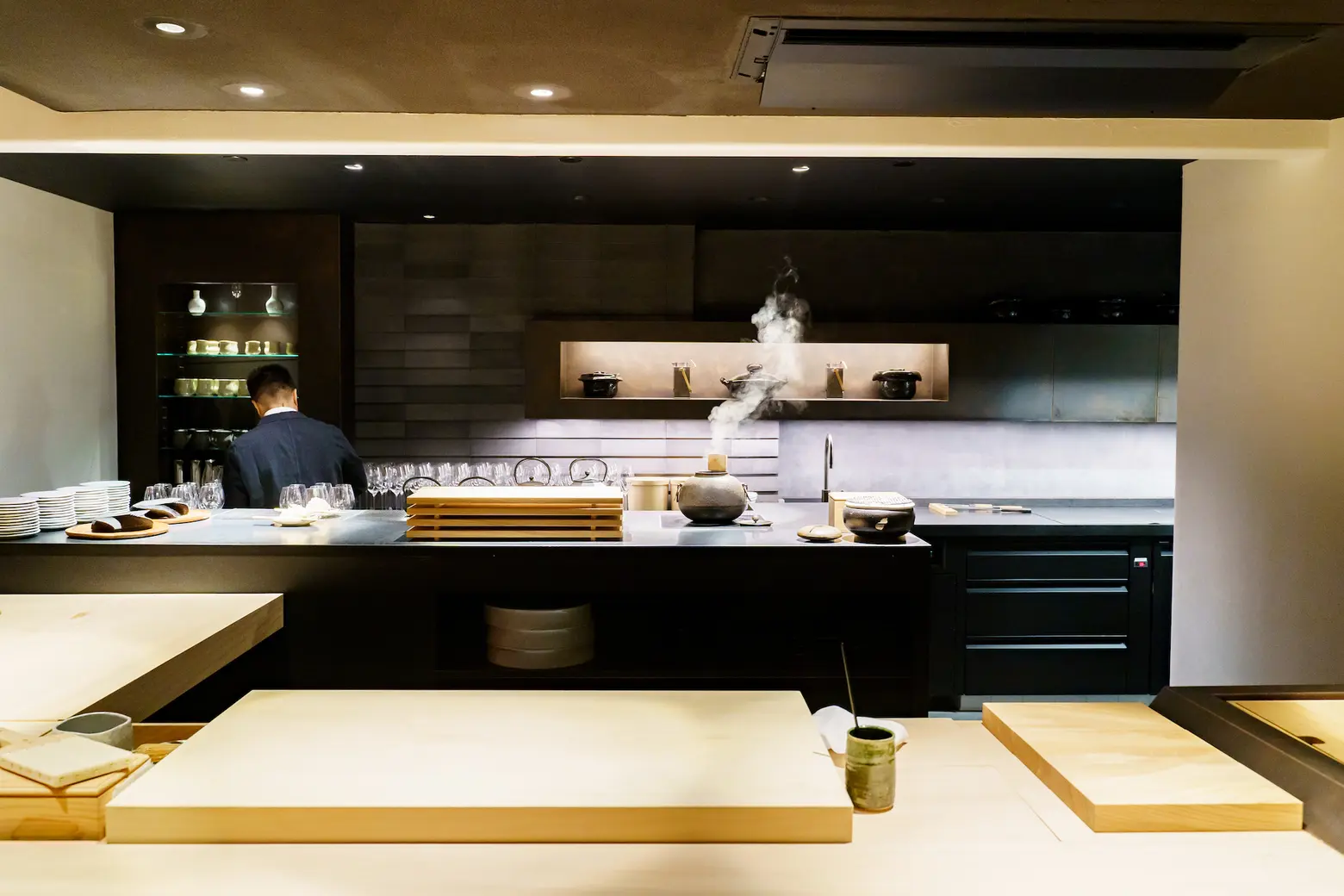 All photos courtesy of Eric Vitale Photography
Jōji, a new sushi restaurant housed underneath Midtown's One Vanderbilt skyscraper, opened its doors to the public on Wednesday. Located within an alcove in Grand Central Terminal, the restaurant offers sushi lovers an "intimate omakase dining experience," as 6sqft reported last month. Jōji is run by Chef George Ruan, the former sushi chef of Masa, and Chef Daniel Boulud.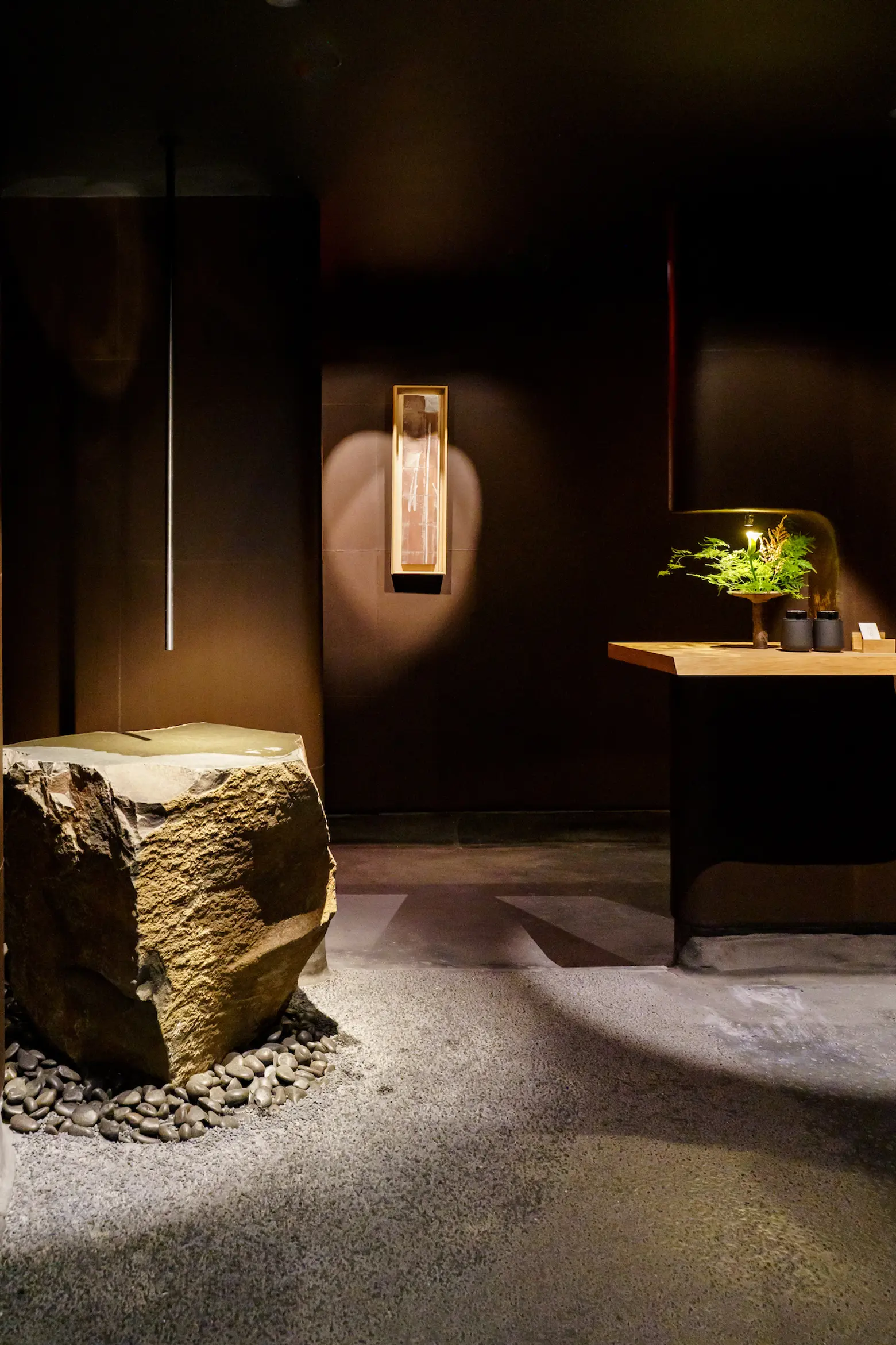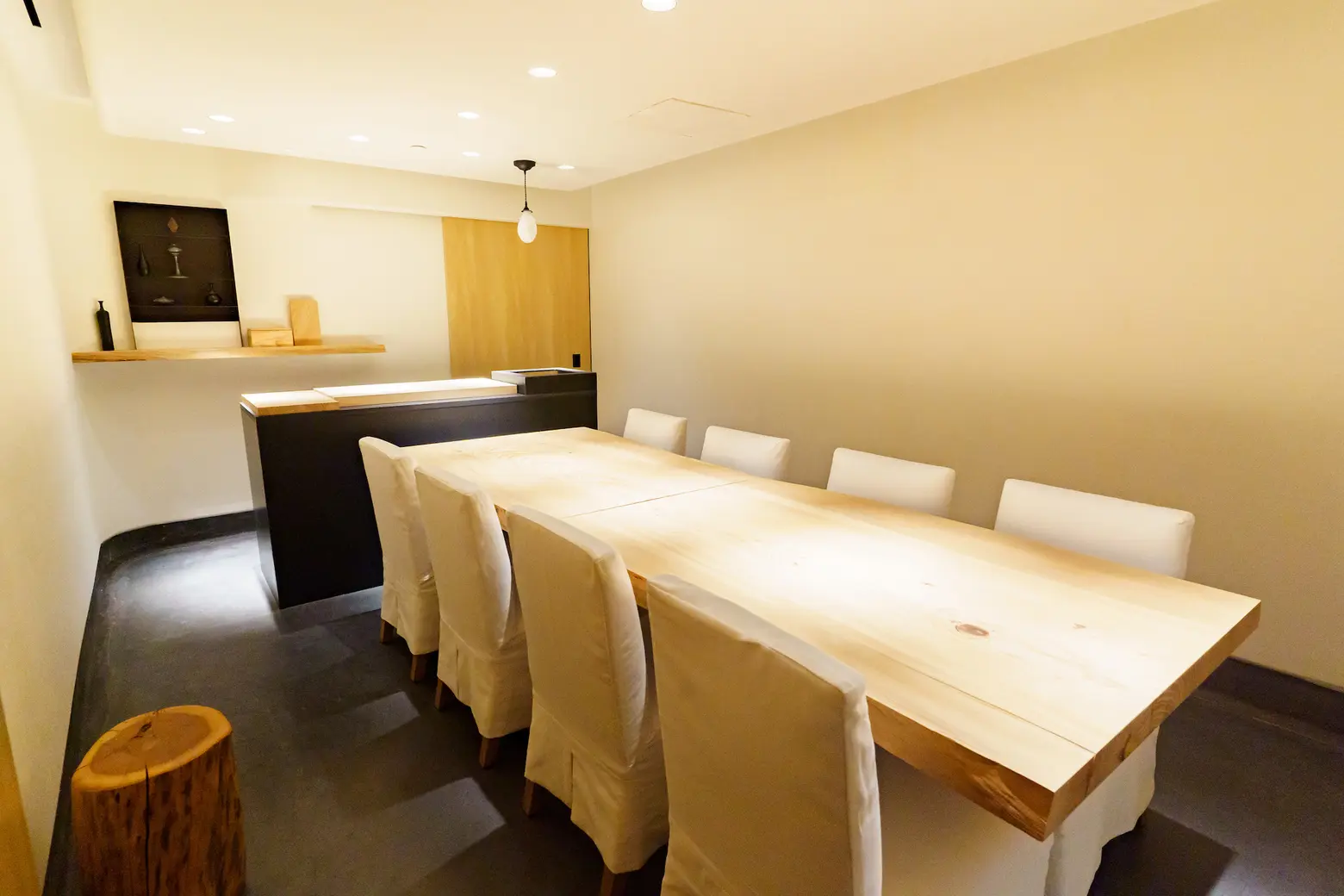 Developed by SL Green, One Vanderbilt is Midtown's tallest office tower at 1,401 feet. More than 90 floors below the top of One Vanderbilt, Jōji sits underneath Boulud's French-American restaurant Le Pavillon, which opened last May.
The restaurant offers patrons an intimate, multi-course omakase experience using the highest quality seasonal ingredients paired with sake and fine wine.
Jōji has a Japanese-inspired design with a unique New York touch. The restaurant's interior was designed by Shinichiro Ogata, the founder of Simplicity Design. The design firm is known for its use of the Shitsurai method, which is the inclusion of natural elements to enhance dining experiences.
"Jōji is not only an intimate omakase dining experience but a true sanctuary for sushi lovers such as myself," Boulud said. "The tranquil ambiance of Jōji's interior paired with the curated seasonal menus will provide each guest with a bespoke and refined experience. We are very proud that we are also able to bring an additional to-go experience for all our guests that work in the Grand Central vicinity, commuters, and tourists who are looking for a convenient, high-quality takeout option."
The restaurant is exclusive, offering only 18 seats each night. There are 10 seats at the sushi counter and 8 seats in a separate private dining room.
In addition to the sit-down restaurant, SL Green, Ruan, and Boulud have opened Jōji Box, a to-go sushi counter located directly next to Jōji. To-go options include pre-selected items like tuna nigiri, tuna maki, uni nigiri, salmon nigiri, maki rolls, and additional offerings starting at $23. Takeout is available to order using Toast Tab, which also allows customers to customize their selections.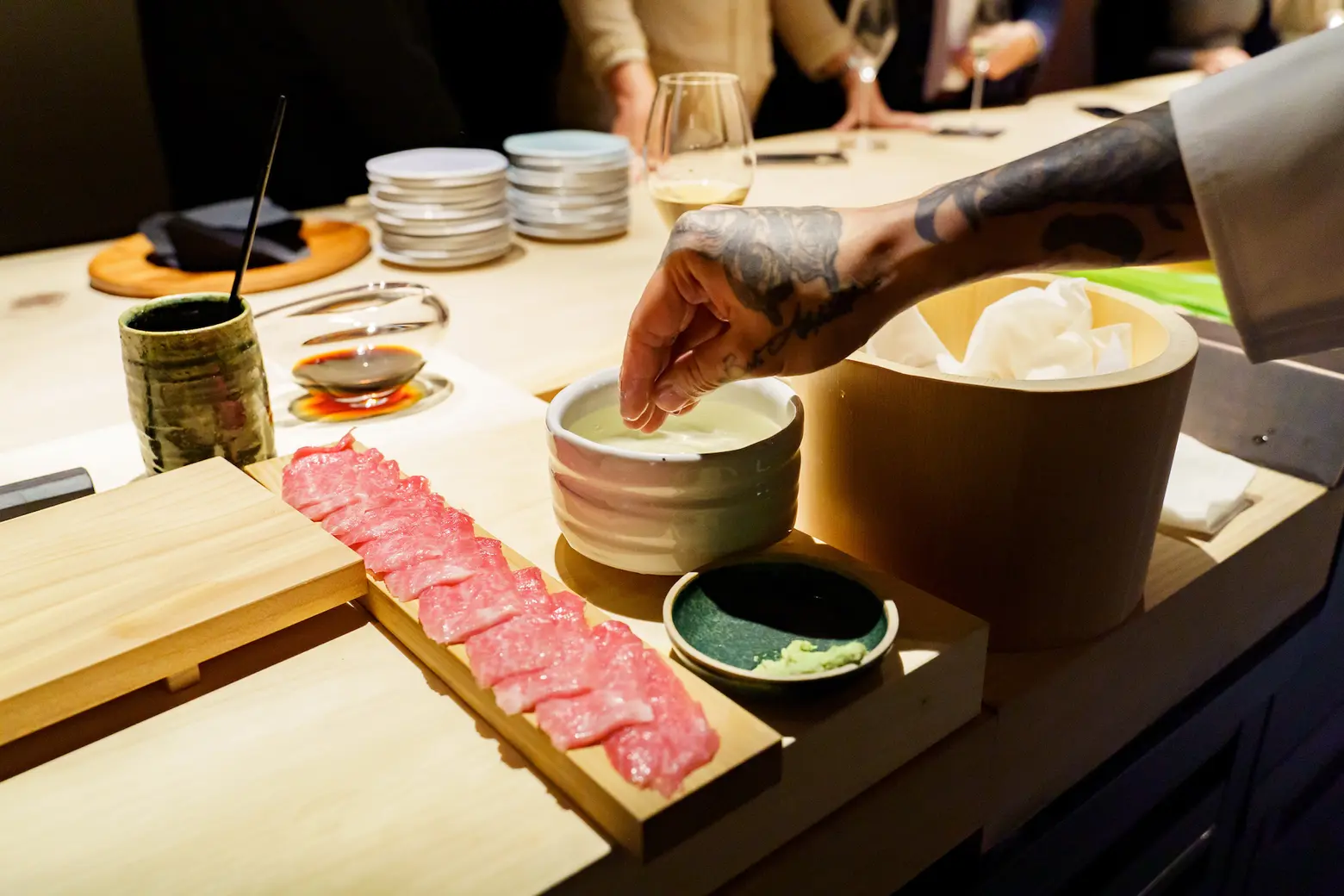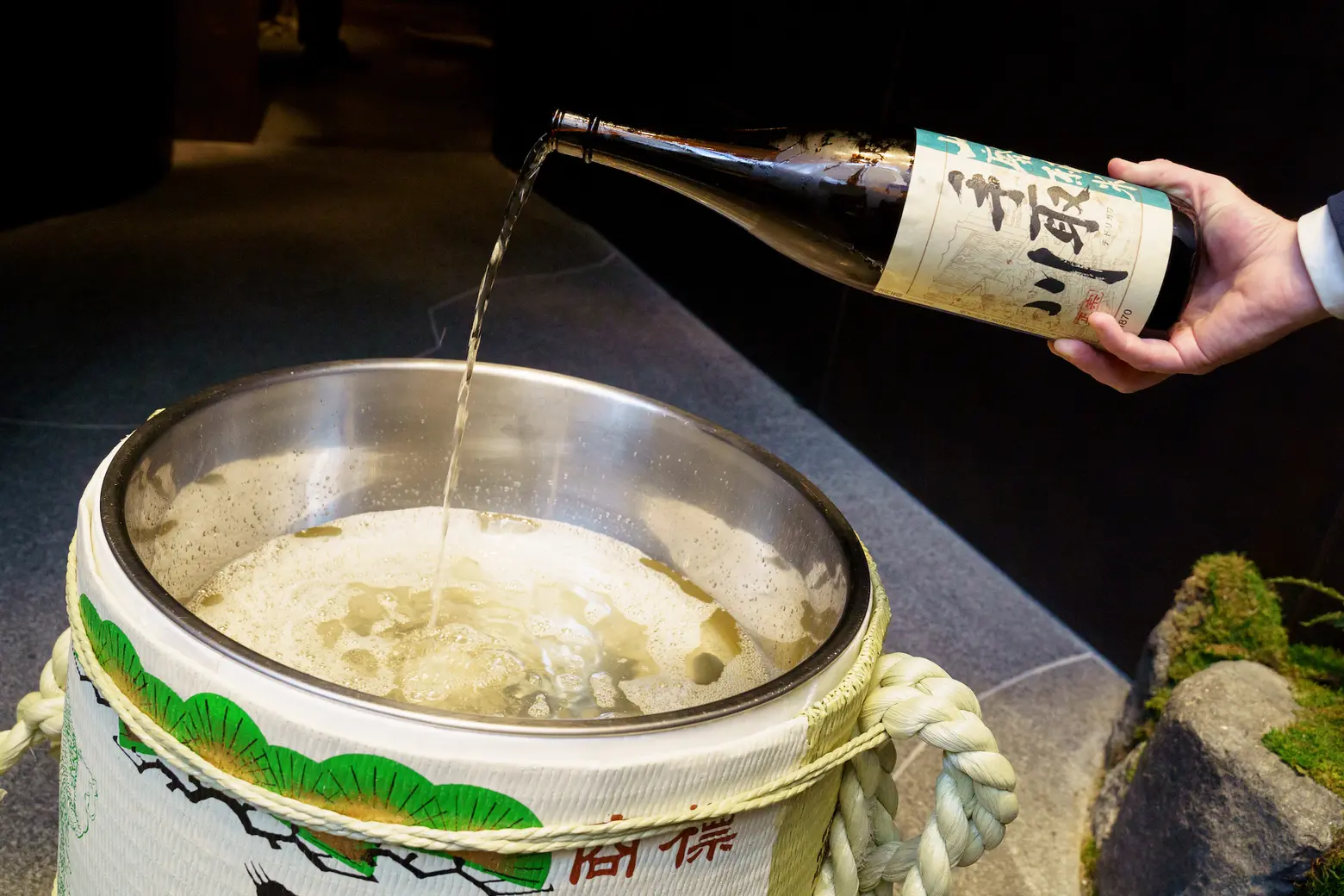 "I am truly honored to collaborate with Chef Boulud and SL Green on this exciting new venture at One Vanderbilt, which has such a significant place on the New York City skyline," Chef Ruan said.
Ruan continued: "I look forward to sharing my deep love and admiration for the diversity of seasons and Japanese ingredients with our guests. Together with Chefs Wayne Cheng and Xiao Lin, we have created an authentic, premium omakase dining experience."
Reservations can be made through Resy, and to-go boxes can be ordered by visiting Jōji's Box's website. Delivery will be available on third-party apps starting October 14.
RELATED:
All photos courtesy of Eric Vitale Photography