121-year-old Middle Eastern grocery Sahadi's opens second Brooklyn location at Industry City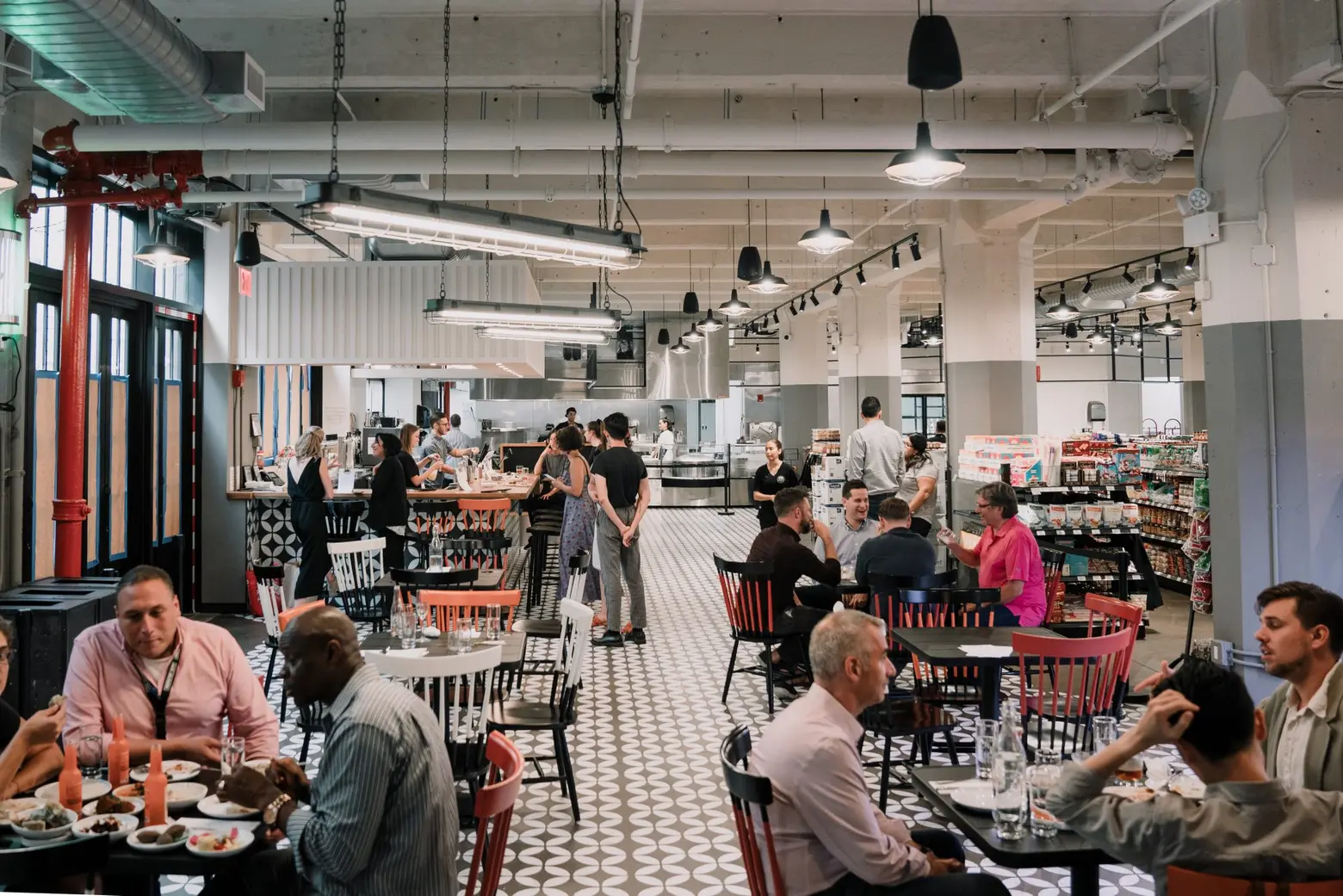 All images courtesy of Industry City
Today, beloved Middle Eastern grocery store Sahadi's is opening its second Brooklyn location at Industry City, and it'll now include a sit-down restaurant. It's the first expansion for the third-generation, family-owned business, whose production facility has long been located nearby in Sunset Park. The new 7,500- square-foot space will have 80 seats, Lebanese wines on tap, daily meze specials, grab-and-go options, and one of NYC's only operational Saj griddles. As co-owner Ron Sahadi says, "We were artisanal before it was cool."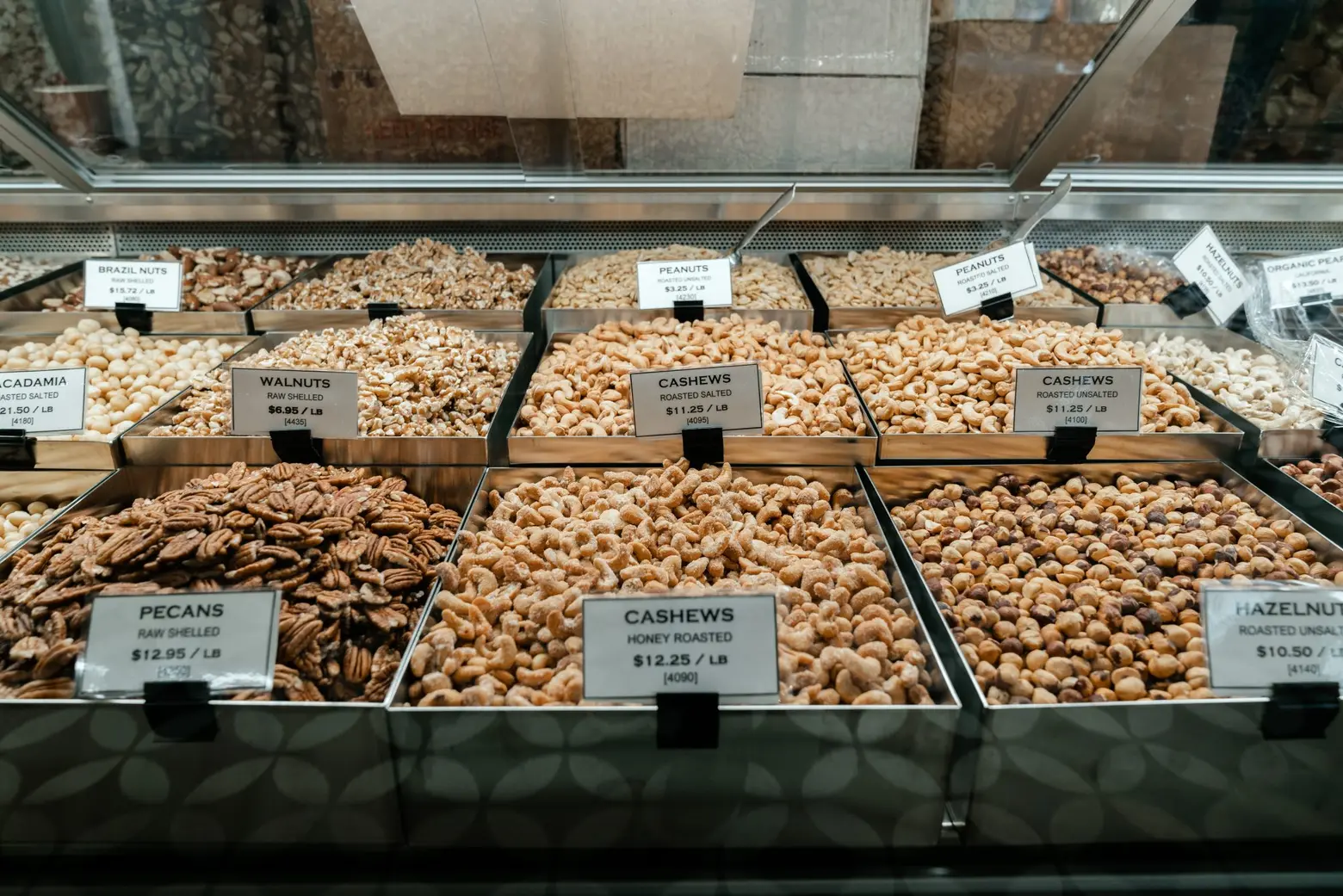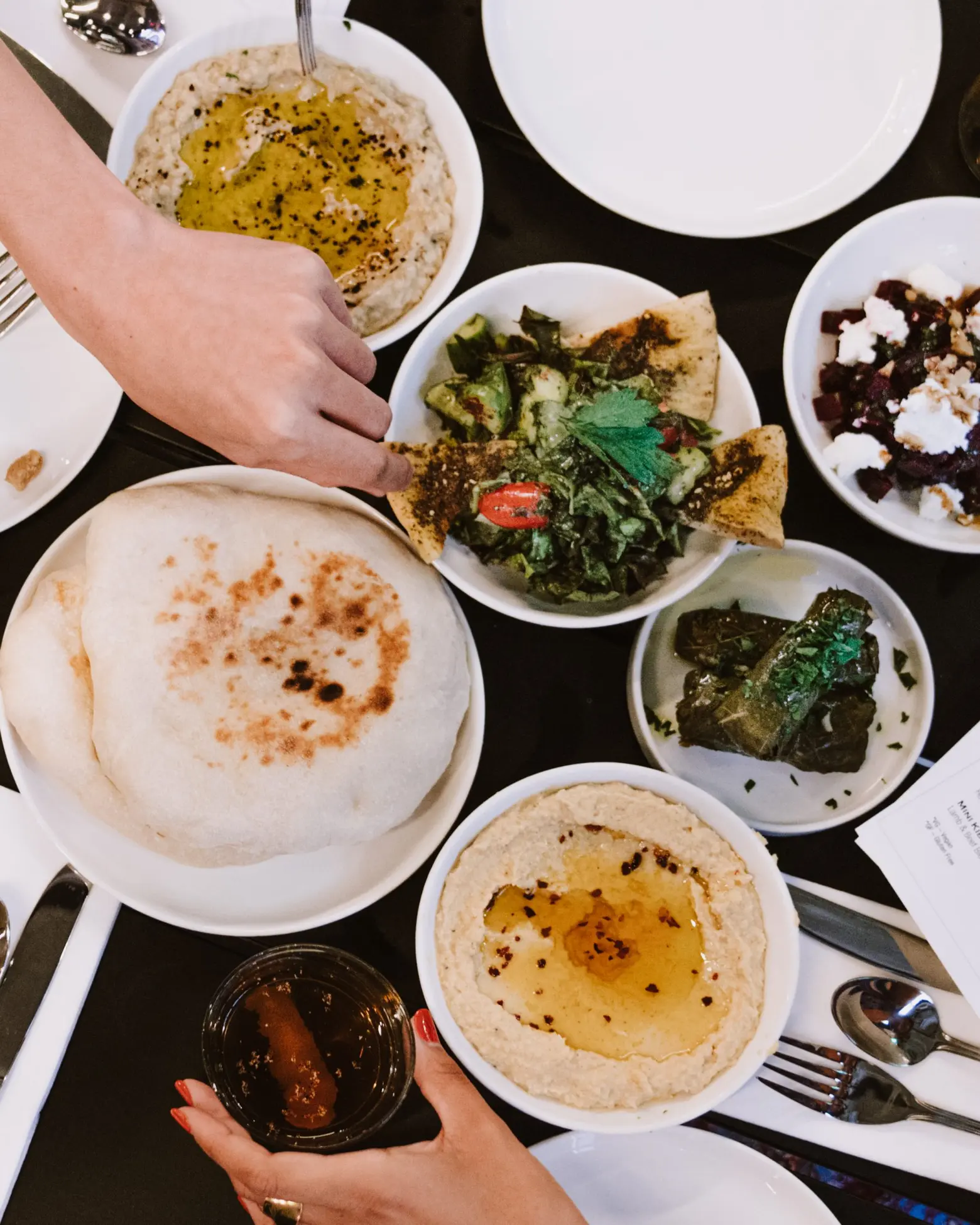 Sahadi's actually got its start in 1895 on Washington Street in the Financial District, in an area known as Little Syria at the time. During construction of the Brooklyn-Battery Tunnel in the 1940s, when eminent domain was used to seize much of the area, many Little Syria residents and businesses moved to Altantic Avenue in Cobble Hill, including Sahadi's who opened on Atlantic in 1948. Since then, they've become well known for their huge and authentic collection of ancient grains, spices, roasted nuts (for which they have more than 200 bins!), dried fruits, olives, coffee beans, rare cheeses, and prepared foods such as hummus, kibbeh, and kebabs. The new location will still offer an assortment of these items, but it will also have a sit-down restaurant where customers can enjoy light breakfast, coffee and bakery items, and lunch.
Co-owner Christine Sahadi Whelan said, "Our family and our business have deep roots in Brooklyn. We live here, we work here. Brooklyn is a dynamic place. We're constantly looking for ways to innovate while preserving what our longtime customers know and love. The Industry City store will allow us to share the beloved Sahadi food and hospitality culture in a new, modern setting."
Sahadi's at Industry City will be open Monday-Friday from 8am to 6pm, and Saturday-Sunday from 10am to 4pm. Future plans include a weekend brunch menu and a cocktail program that uses flavors and spices from the Lebanon region.
RELATED: