NYC's first 100% affordable housing development with new public library opens in Sunset Park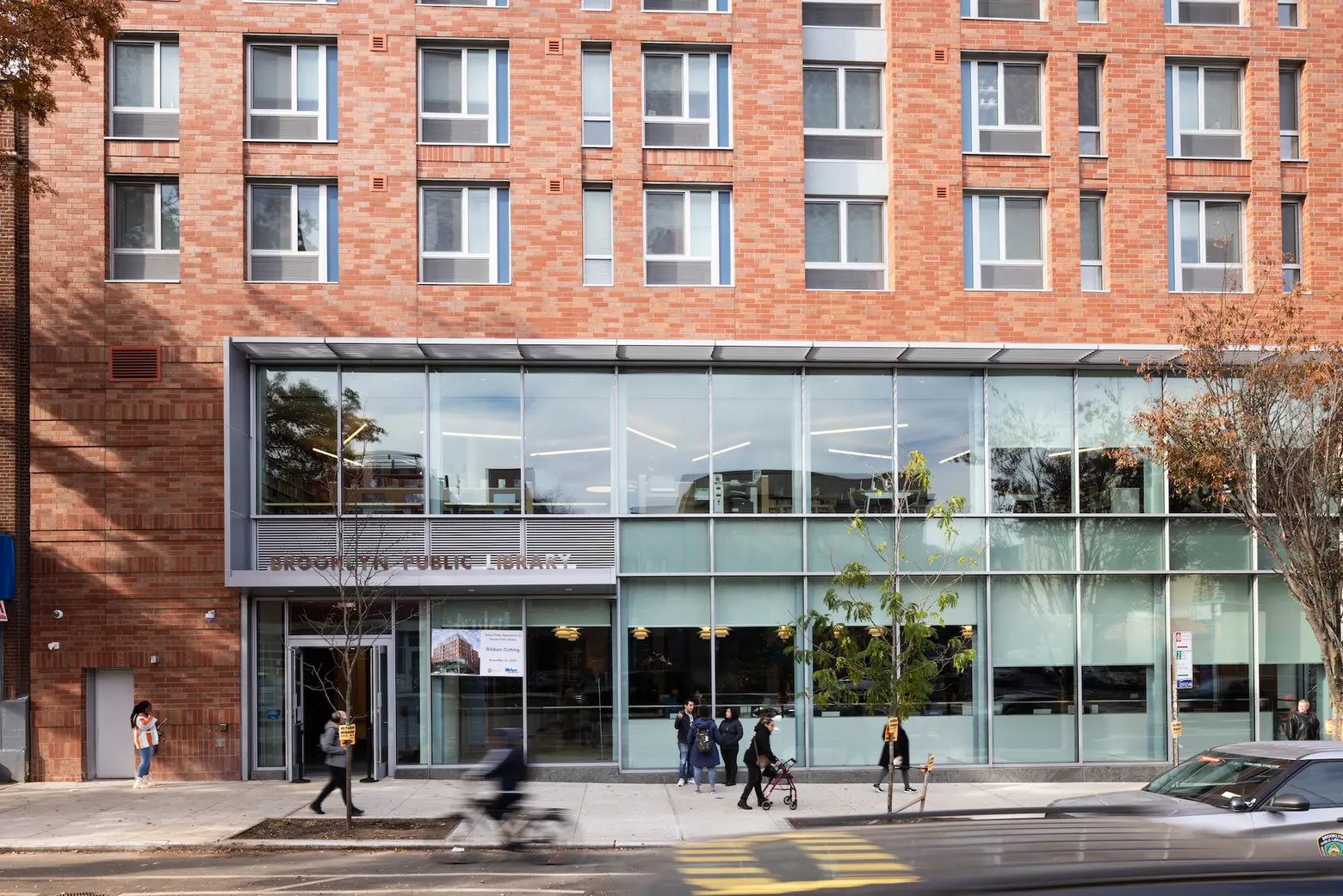 All photos courtesy of Brooklyn Public Library
The Brooklyn Public Library and Fifth Avenue Committee on Wednesday opened the Sunset Park Library and Apartments, a first-of-its-kind development with 100 percent affordable housing above a new state-of-the-art public library branch. The eight-story mixed-use building at 372 51st Street brings new affordable housing homes to Sunset Park for the first time in two decades. Officials say the project could establish a new model for co-located affordable housing developments in the city.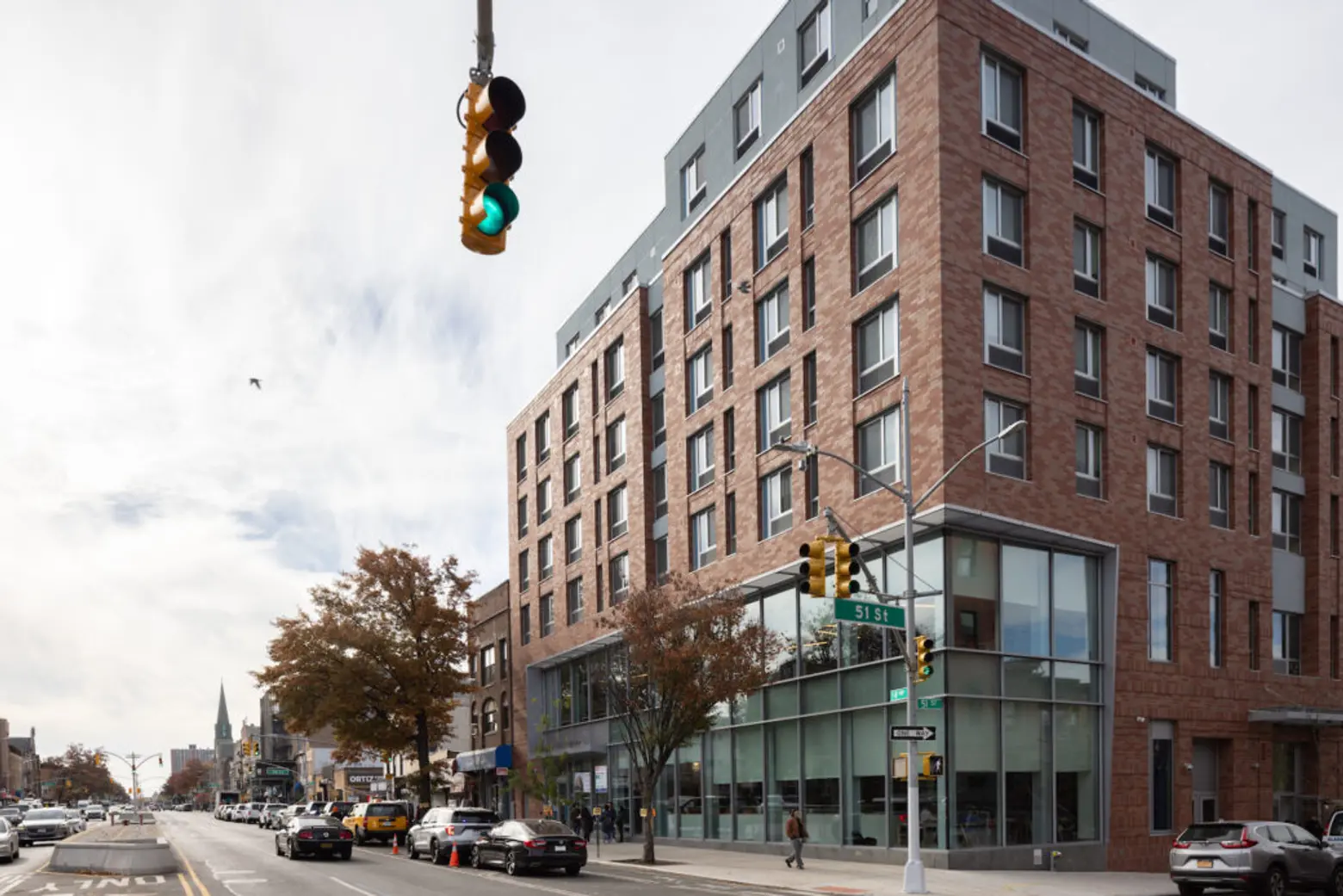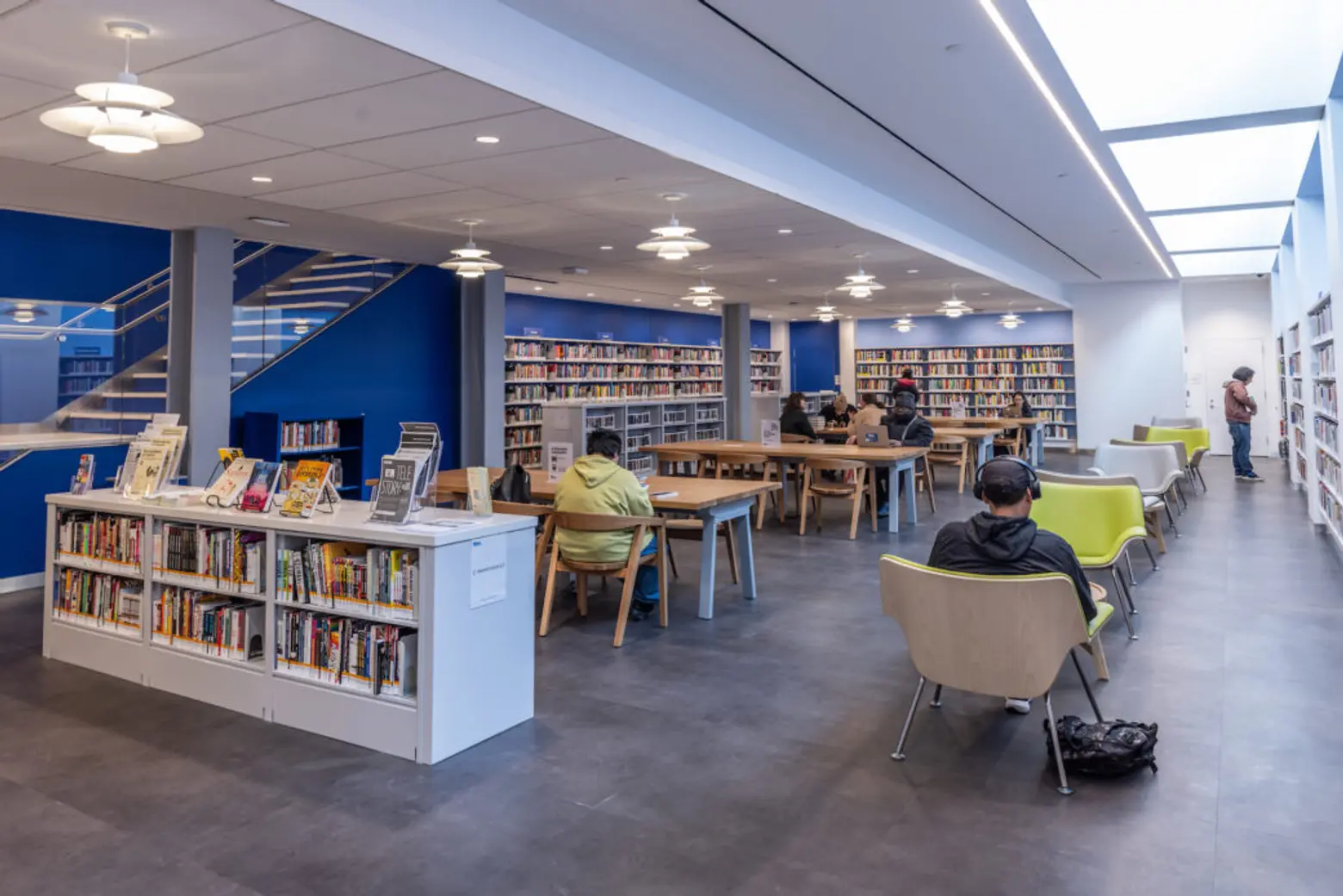 Designed by Mitchell Giurgola Architects, the building's new library occupies the first two and a half levels of the building. The expanded branch spans over 20,000 square feet, roughly twice the size of the old Sunset Park branch. The new library features bright lighting, and an open, flexible layout with modern technological systems including an HVAC system.
The library, considered the BPL's busiest branch, now features the largest dedicated space for teens of any library in the borough, a new recording studio, and a community program room that can be rented for community events during and outside of regular library hours.
"Sunset Park has always been one of our busiest libraries, and we're thrilled to welcome the neighborhood back to a new space built on a foundation not only of concrete, but of community input, engagement and passion," Linda Johnson, President and CEO of BPL, said.
"In addition to providing a large, inviting and functional library for visitors to enjoy our programs and collections, the building also provides urgently needed 100 percent affordable housing in Sunset Park — the first collaboration of its kind in the city. We are profoundly grateful to Fifth Avenue Committee for their invaluable partnership, to the State and City of New York, and to our elected officials and other key partners who helped make this project a reality."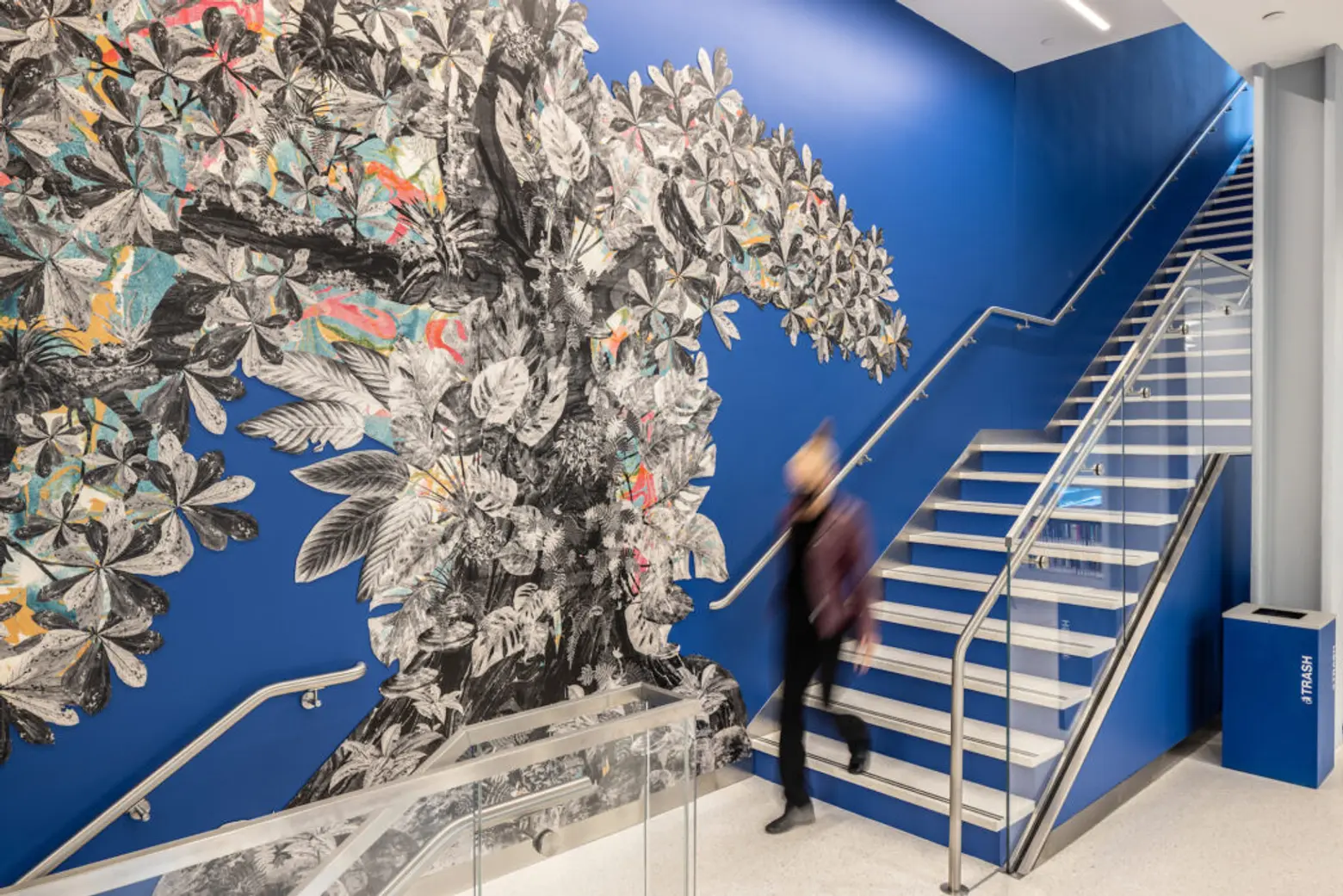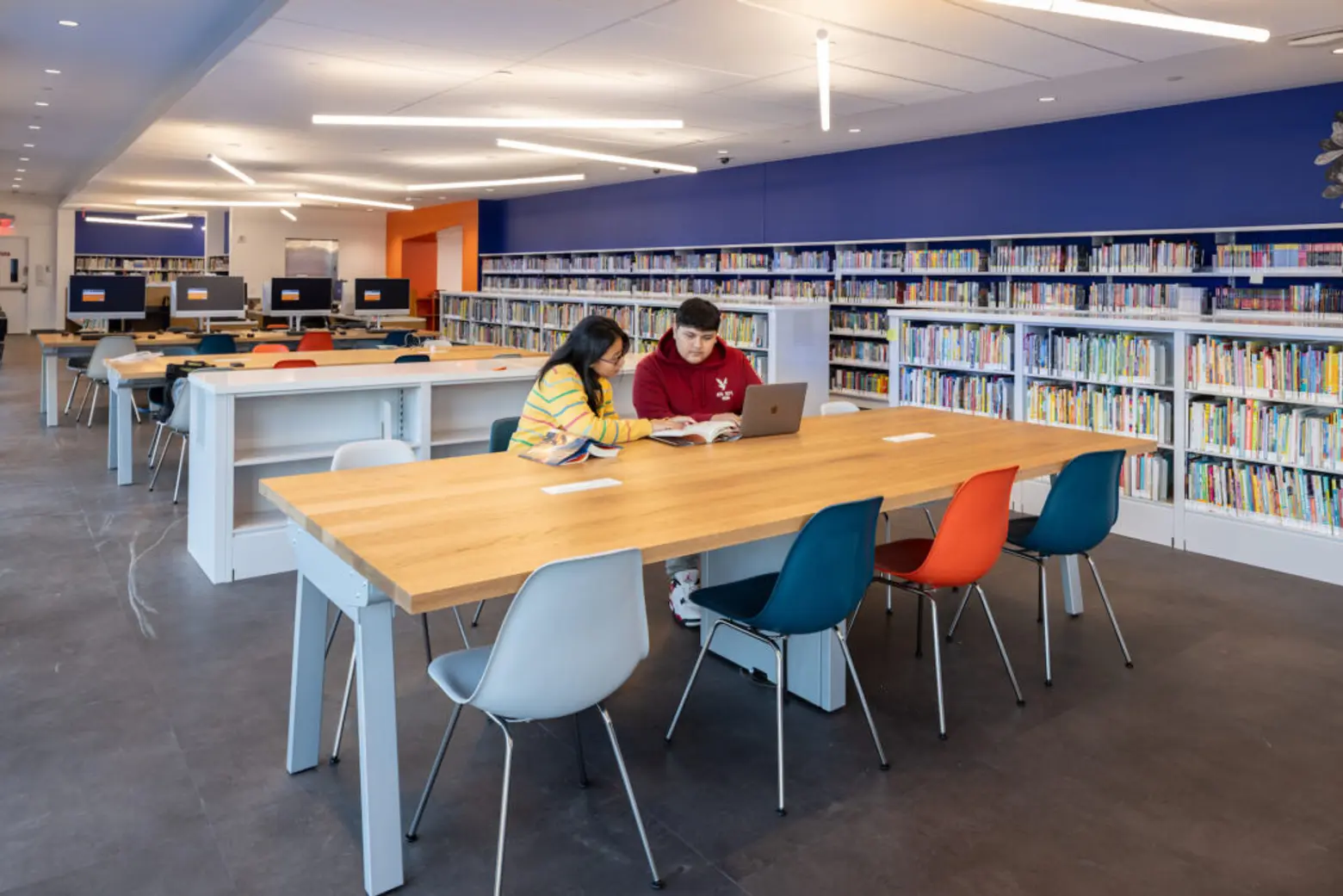 Library patrons are welcomed by two large-scale murals created by Tatiana Arocha, featuring captivating scenes of nature that are as diverse and vibrant as Sunset Park itself. On display in the library's vestibule is destellos naranjas en la copa de los árboles (glimpses of orange between the treetops), a portrait of an urban forest that depicts plants native to Brooklyn and animals from distant lands.
Arocha's second artwork, Antes del amanecer (Before Dawn), is installed on the blue wall of the main reading room and features a large, mystical tree with two owls.
The affordable housing component is located on floors two through eight of the building; there are 49 permanently affordable units across about 50,000 square feet. The residences are a mix of studios, one-, two-, and three-bedrooms.
Apartments are reserved for low- and moderate-income residents earning between 30 percent and 80 percent of the area median income. There are additional apartments for Section 8 recipients and formerly homeless households.
A second-floor roof deck with roughly 2,000 square feet of outdoor space will host library programming and also be used for recreation. The laundry room is located adjacent to the roof deck and provides natural lighting and easy access to the outdoor space. The building also features energy-efficient kitchen appliances, high-end finishes, bicycle storage, high-speed internet, an on-site superintendent, Wi-Fi in common areas, and views of Lower Manhattan and the New York Harbor.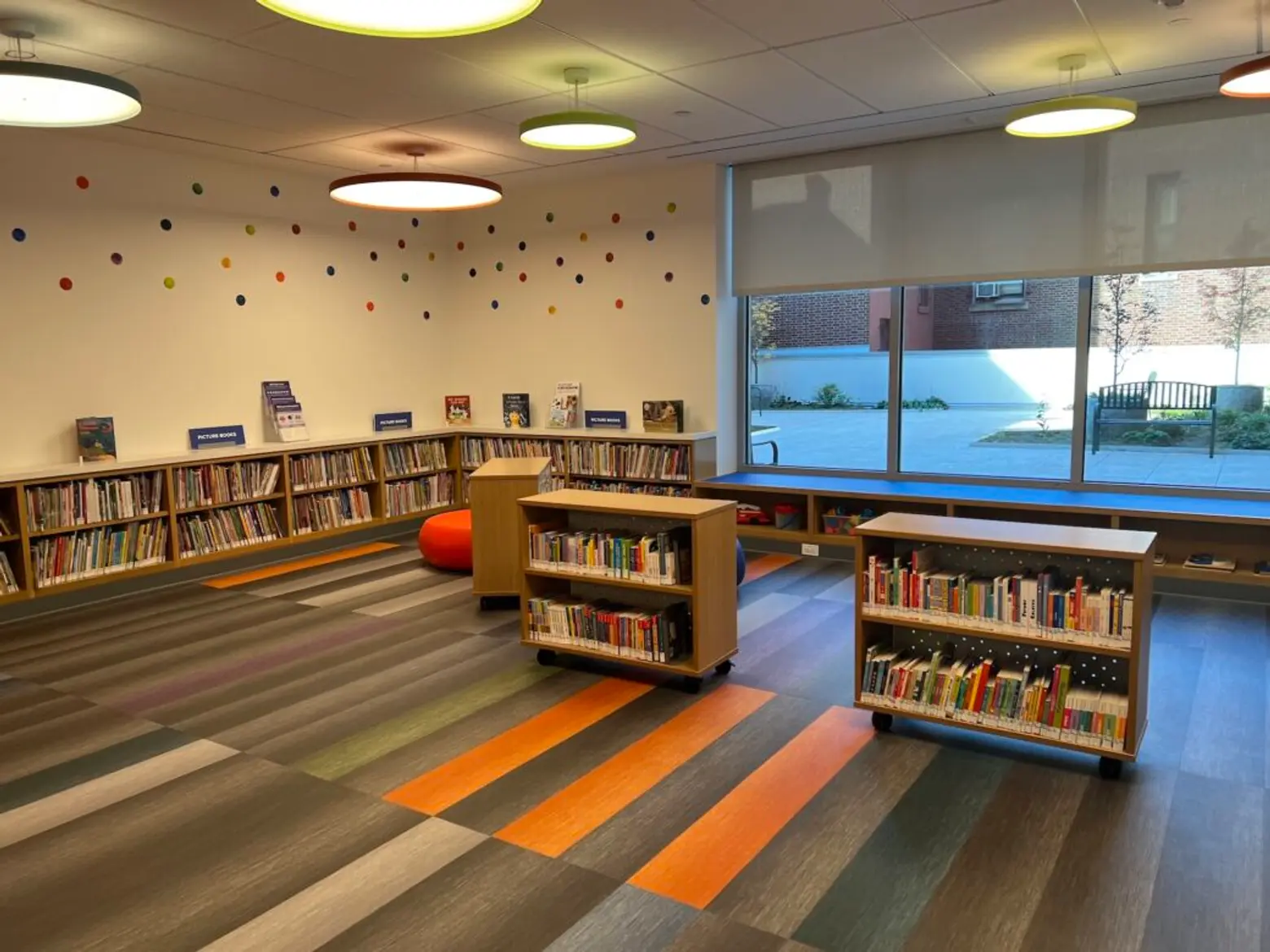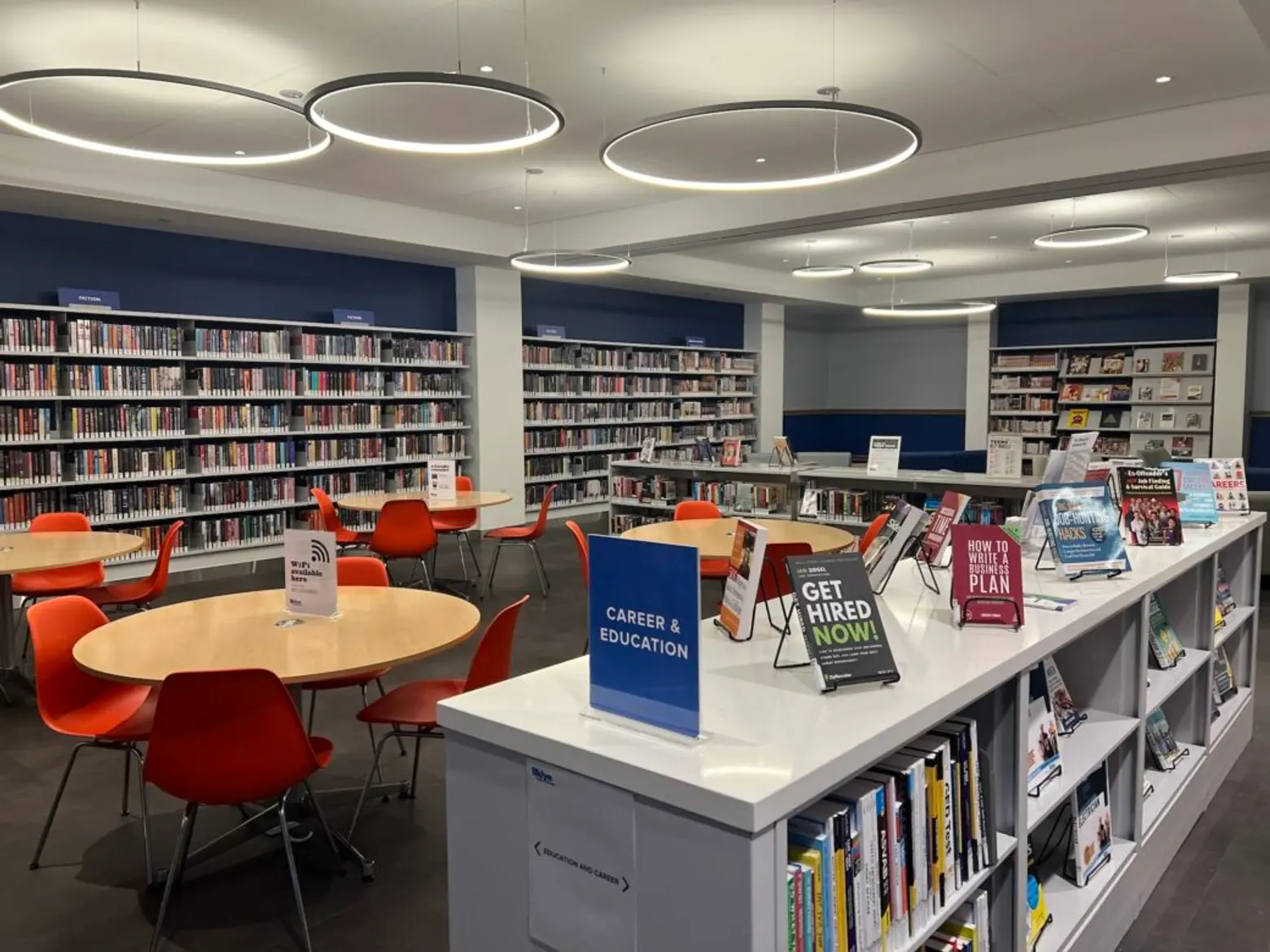 The project is the result of a unique collaboration between the library, FAC, New York State Homes and Community Renewal, and the city's Department of Housing Preservation and Development.
The development of the library cost $17 million, approximately half of what it would cost to build a similarly-sized standalone library on its own. Funding was sourced from an NYSED State Grant, capital funds from BPL, and revenue from the sale of BPL's Brooklyn Heights Library.
The Brooklyn Heights Library opened on the ground floor of the luxury condo One Clinton last year, becoming the second-largest library in the system.
"The opening of the new Sunset Park library has been long awaited by many in our community," Council Member Alexa Avilés, who represents the neighborhood, said. "Libraries provide some of the most key bedrock services that city government has to offer and I'm grateful to BPL and Fifth Avenue Committee for their hard work. Coupling construction with some of the only truly affordable housing created in Sunset Park for many years has meant delivering on spaces our community both deserves and needs."
RELATED:
Photos courtesy of Brooklyn Public Library