Apply for 49 affordable apartments above a new library in Sunset Park, from $524/month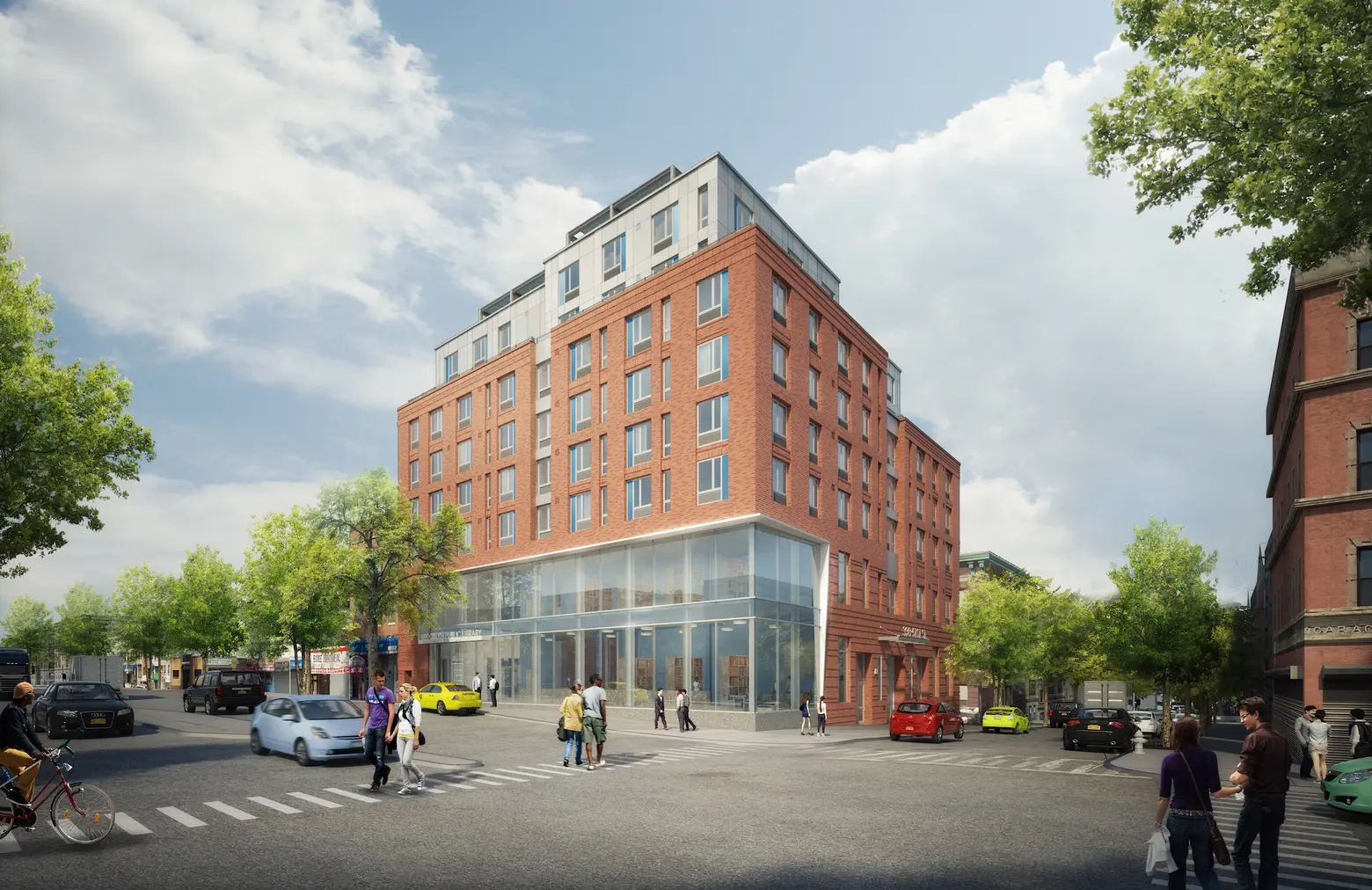 Rendering courtesy of the NYC Department of Housing Preservation and Development
If you have ever dreamed of living in one of New York City's libraries like the live-in branch superintendents of the last century, here's a chance to reside above one. A housing lottery opened this week for 49 affordable apartments in Sunset Park, Brooklyn. Located at 372 51st Street, the newly constructed mixed-use building includes a newly expanded Brooklyn Public Library branch. New Yorkers earning 40, 50, 60, and 80 percent of the area median income can apply for the units, ranging from $524/month studios to $2,096/month three-bedrooms.
The project was developed in partnership with affordable housing nonprofit Fifth Avenue Committee, the Brooklyn Public Library, and the city's Department of Housing Preservation and Development. The development entered the city's public review process in 2016 and construction kicked off in 2019.
According to the city, the project is the first 100 percent affordable housing project in New York City to be developed in combination with a new public library.
Designed by Magnusson Architecture & Planning, the 8-story building includes a new library that is about twice the size of the old Sunset Park branch, considered one of Brooklyn's busiest libraries. The old library was too small and outdated to meet the needs of patrons, according to the library. The expanded branch will measure over 20,000 square feet across the lower, first, and second levels and feature modern technology, a flexible design, and a new HVAC system.
The 49 affordable apartments, found on floors two through eight, are a mix of one-, two-, and three-bedrooms, all of which will remain permanently affordable. Perks at the pet-friendly building include energy-efficient kitchen appliances, high-end finishes, a shared laundry room, bike storage, and a second-floor outdoor roof deck.
The development is just two blocks from the R train at 53rd Street and about half a mile from Sunset Park, which has an outdoor pool and some great views of Manhattan.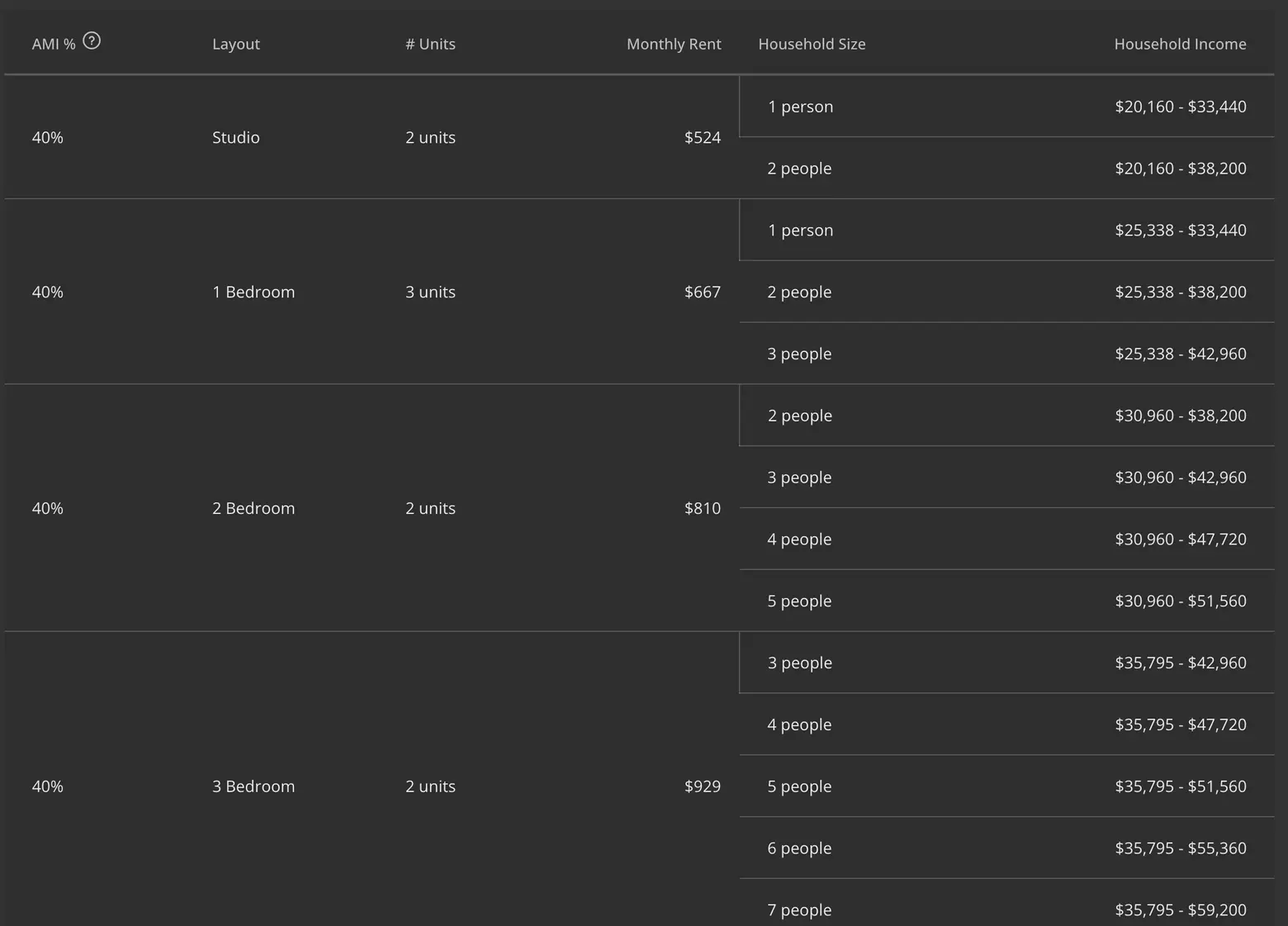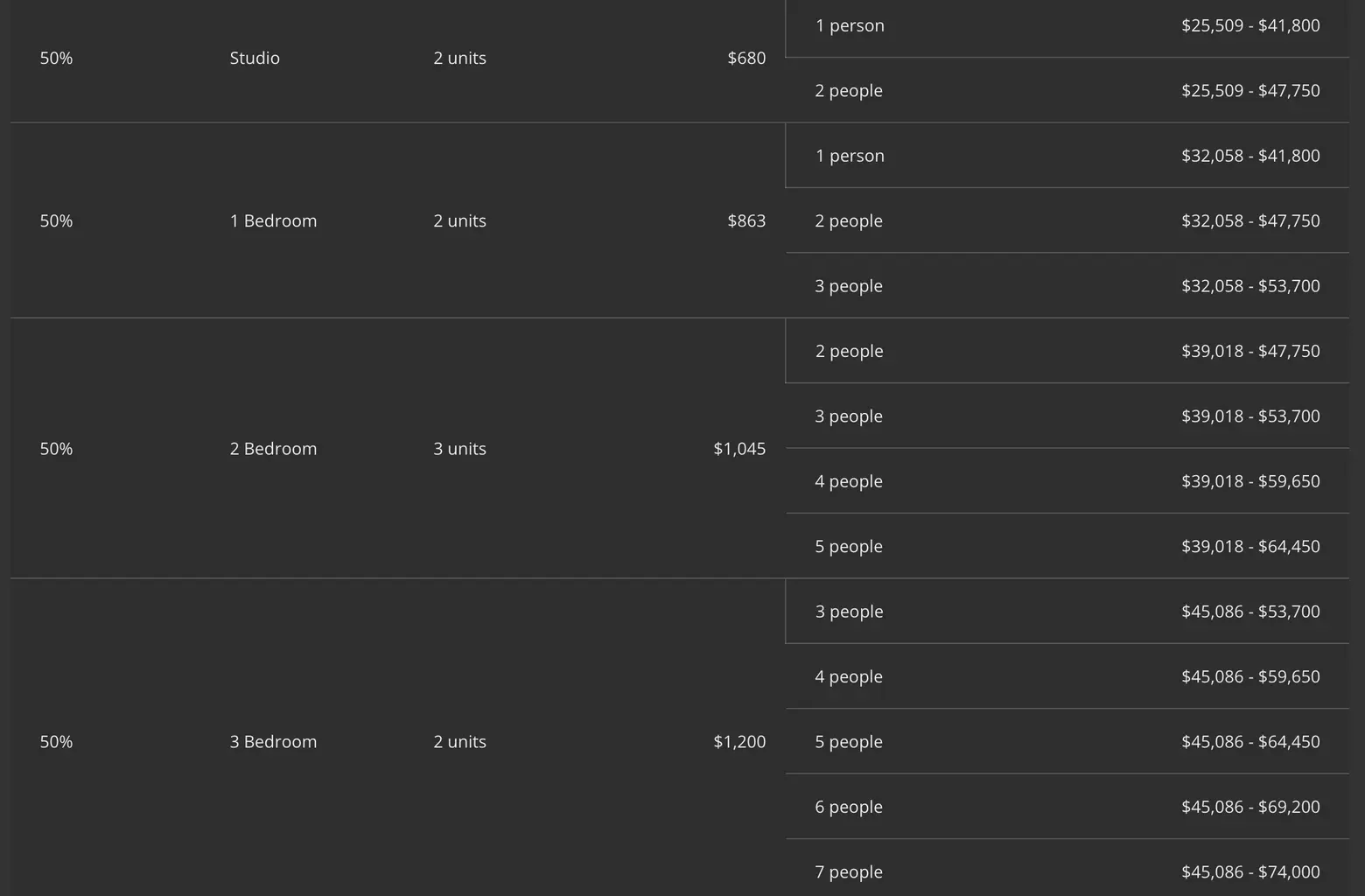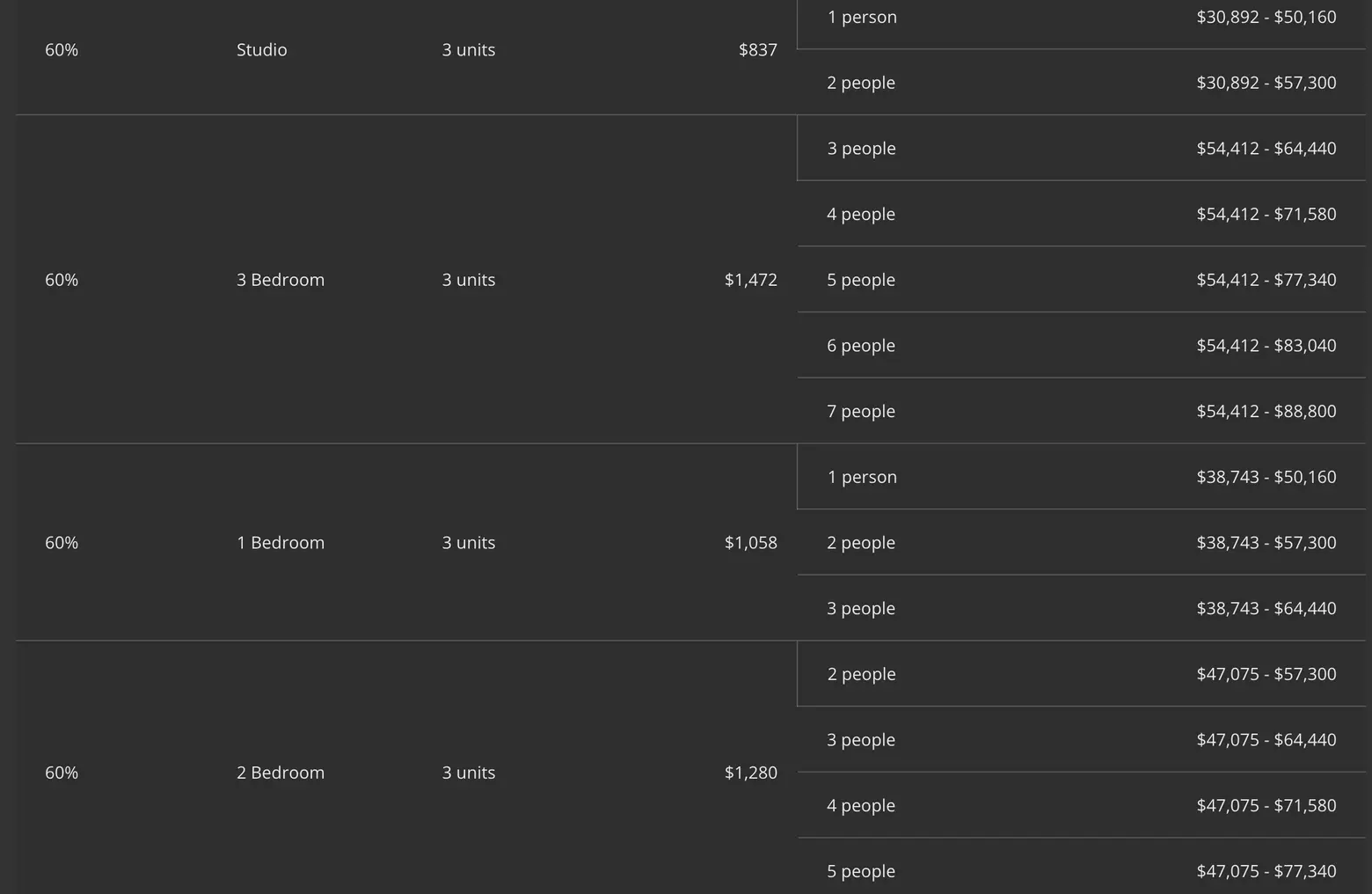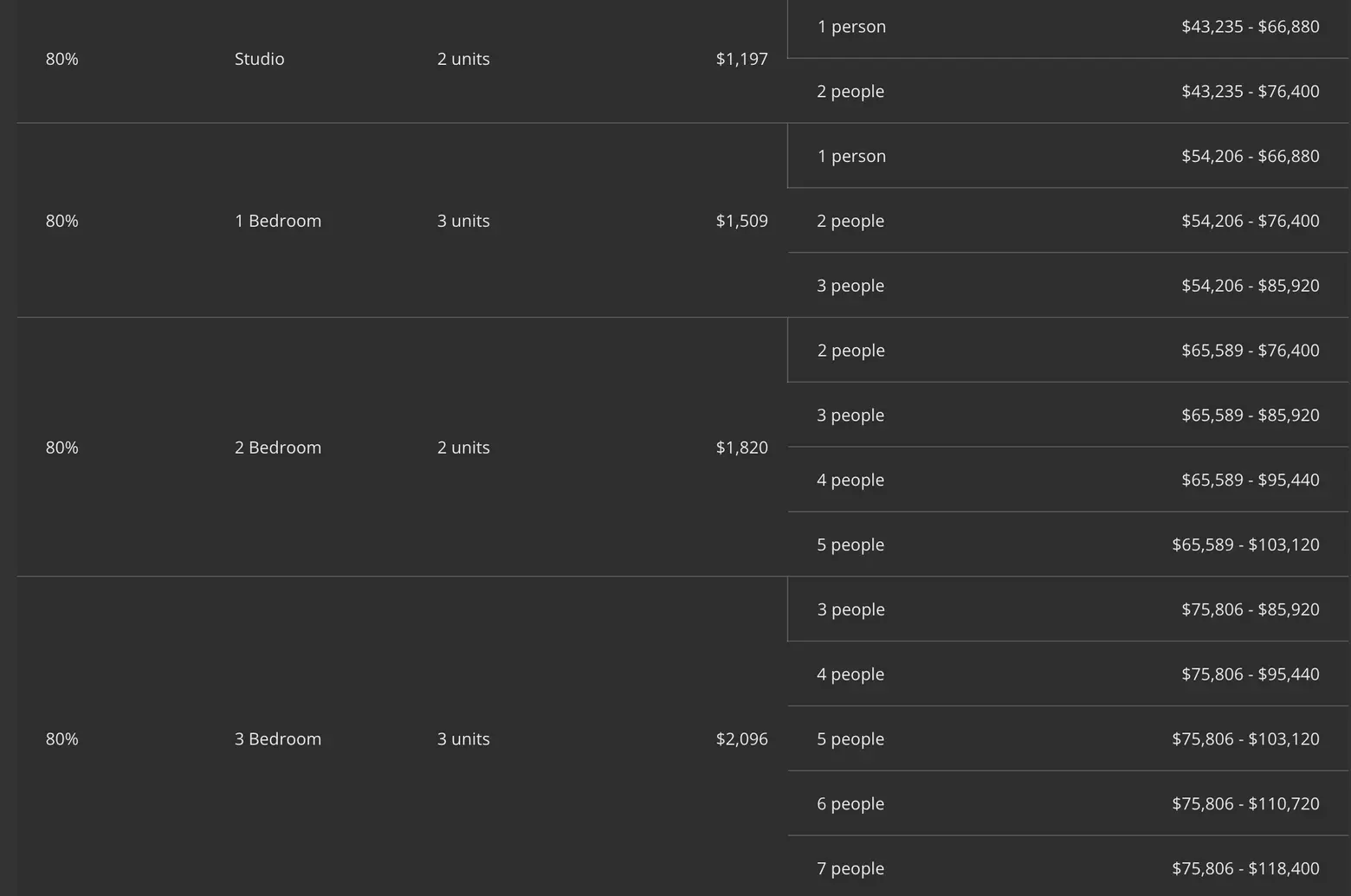 Qualifying New Yorkers can apply for the affordable units until January 13, 2022. Fifty percent of the units are set aside for residents of Brooklyn Community Board 7. Complete details on how to apply are available here. Questions regarding this offer must be referred to NYC's Housing Connect department by dialing 311.
If you don't qualify for the housing lotteries mentioned, visit CityRealty.com's no-fee rentals page for other apartment deals in the city.
RELATED: