270 affordable apartments available at a luxury Long Island City tower on the East River
Waterfront luxury living in New York City doesn't have to be out of reach. Located on the East River in Hunter's Point South, Gotham Point is a mixed-use complex with over 1,100 apartments, 75 percent of which are priced below the market rate. Applications are now being accepted for 270 rent-stabilized apartments at the Long Island City development's South tower. The building is open to New Yorkers with a wide range of household income levels, between 30 percent and 165 percent of the area median income (AMI), or between $15,806 and $244,200 annually. That means a single person who earns between $15,806 and $25,090 annually would pay $738/month for a studio and a four-person household with an income range of between $126,686 and $196,845 would pay $3,580/month for a three-bedroom.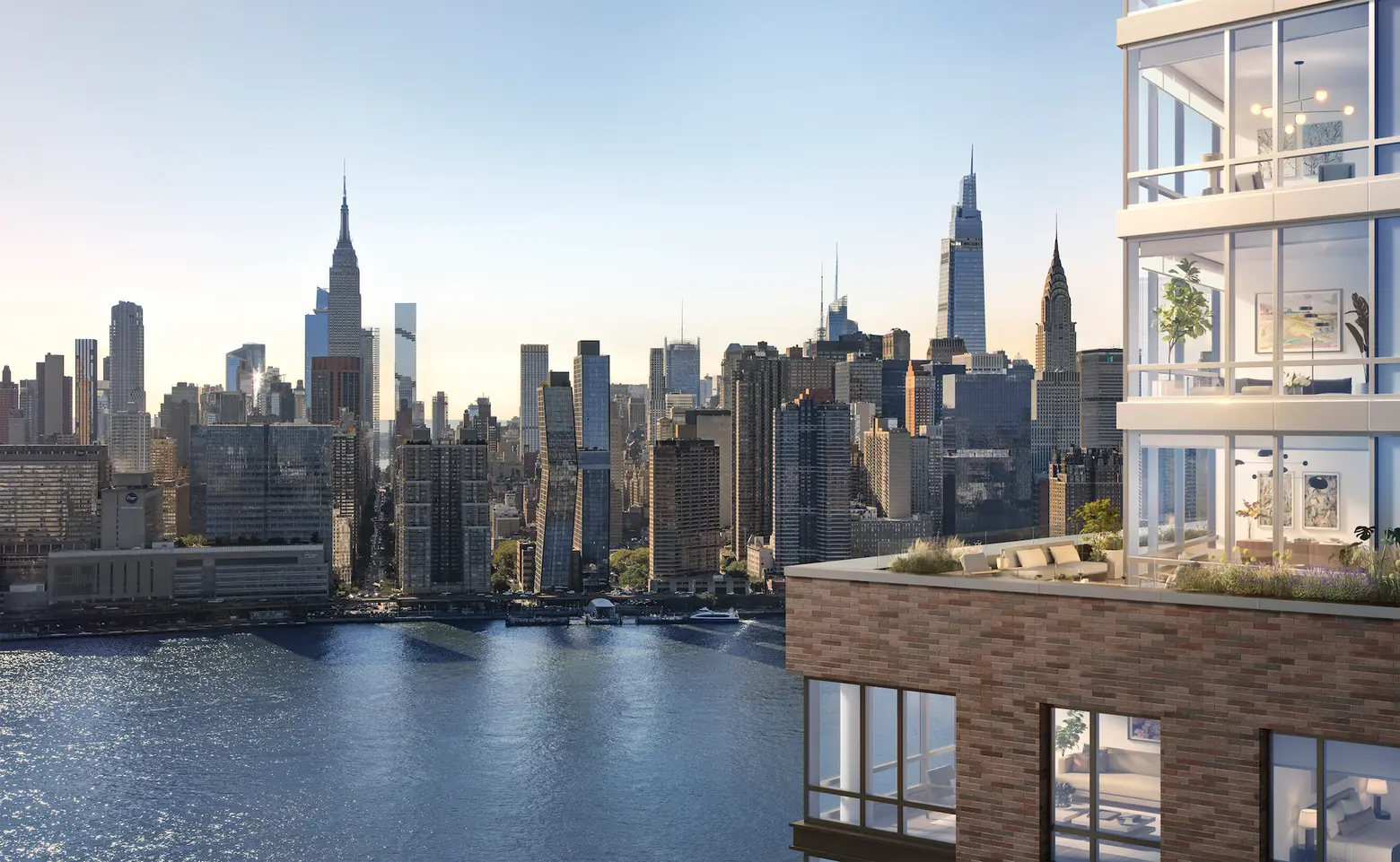 Developed by the Gotham Organization and RiseBoro Community Partnership, Gotham Point includes two towers designed by Handel Architects. Residences ranging from studio to three-bedroom rentals boast open-layouts, elegant plank flooring, quartz countertops, top-of-the-line appliances, and views of the East River, stretching from Brooklyn to Manhattan and up to parts of Queens.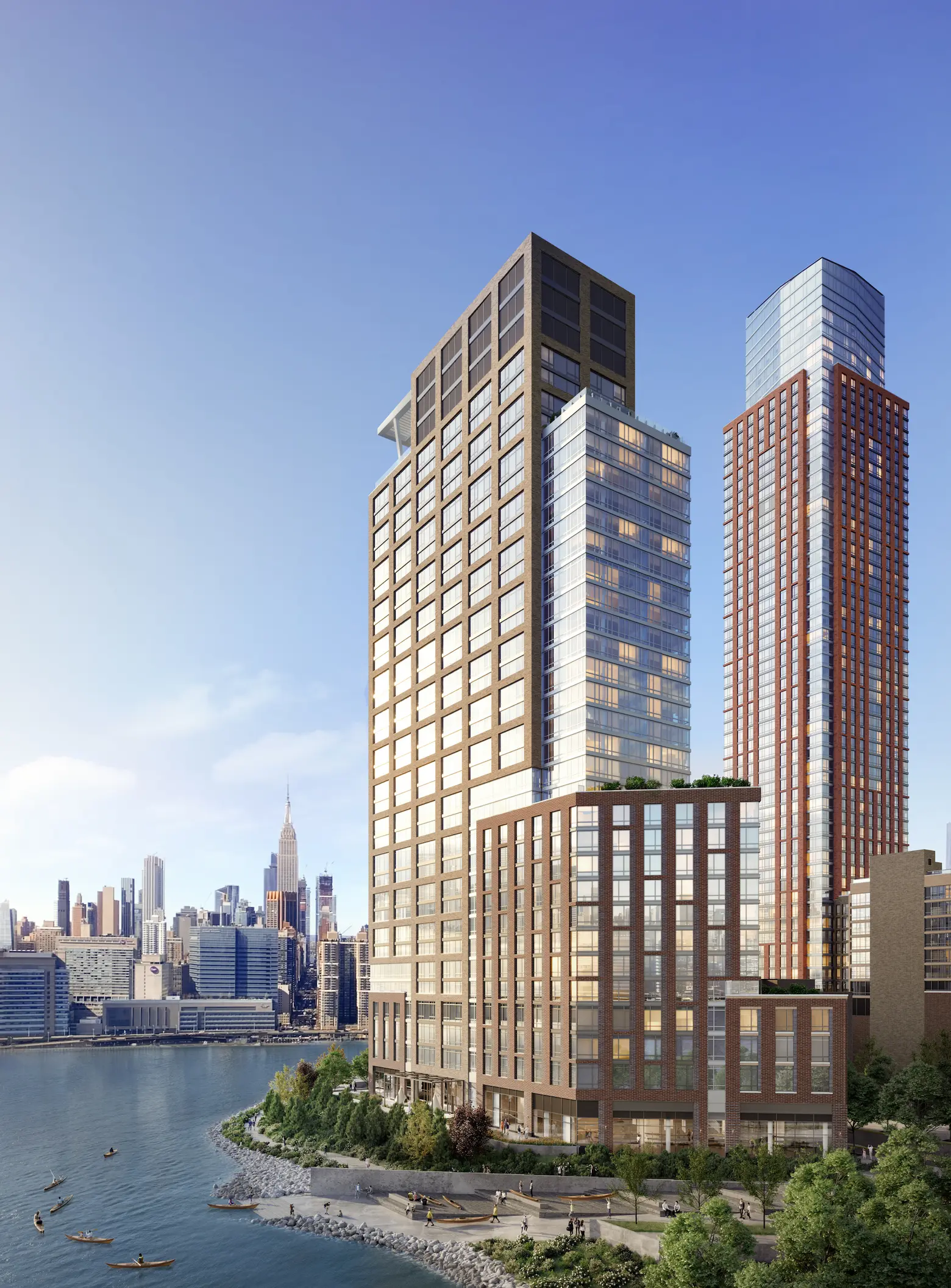 Prices for the affordable apartments based on AMI levels range from:
$397/month studios to $598/month two-bedrooms for 30% AMI
$738/month studios to $1,274/month three-bedrooms for 50% AMI
$1,250/month studios to $2,161/month three-bedrooms for 80% AMI
$1,643/month studios to $2,841/month three-bedrooms for 125% AMI
$2,070/month studios to $3,580/month three-bedrooms for 165% AMI
Not only are the apartments available through the lottery affordable in the short term, but the units are guaranteed to stay at a stable rate throughout the resident's tenancy. Since the Gotham Point apartments are stabilized, rents can only be increased by a small percentage that is determined by the Rent Guidelines Board each year.
Most recently, the board voted to freeze rents for six months starting October 1 followed by a rent hike of 1.5 percent for the next six months for one-year leases.
If you make 125 percent of the AMI and lease a rent-stabilized studio at Gotham Point, based on current market trends your potential savings from renting at this building could total $5,432 over five years, $11,811 over 10 years, and $19,286 over 15 years, according to the developer.
The North tower, which will be completed next year, will have 689 units with a 12-story dedicated wing with nearly 100 apartments for seniors, a below-grade parking garage, and retail.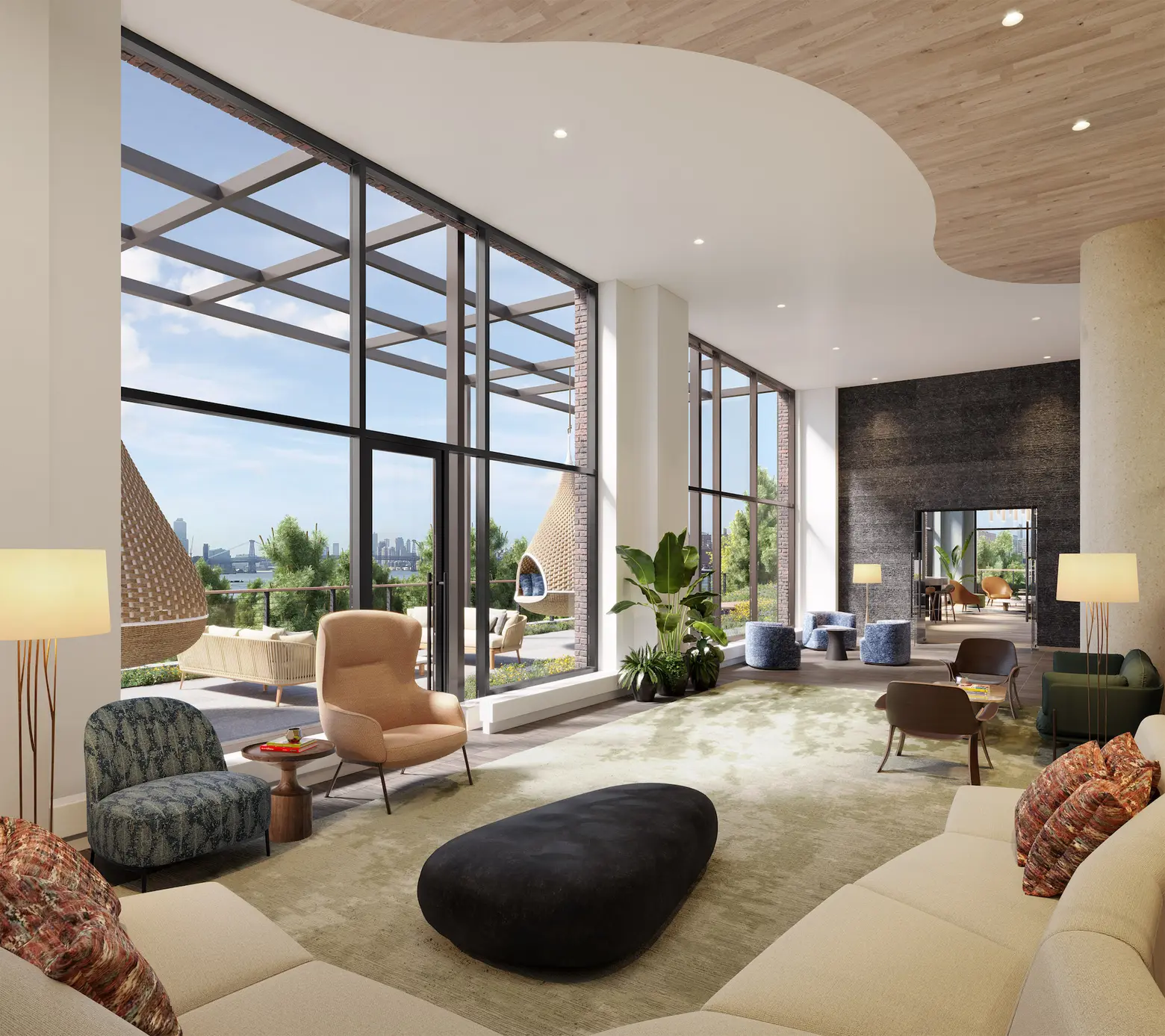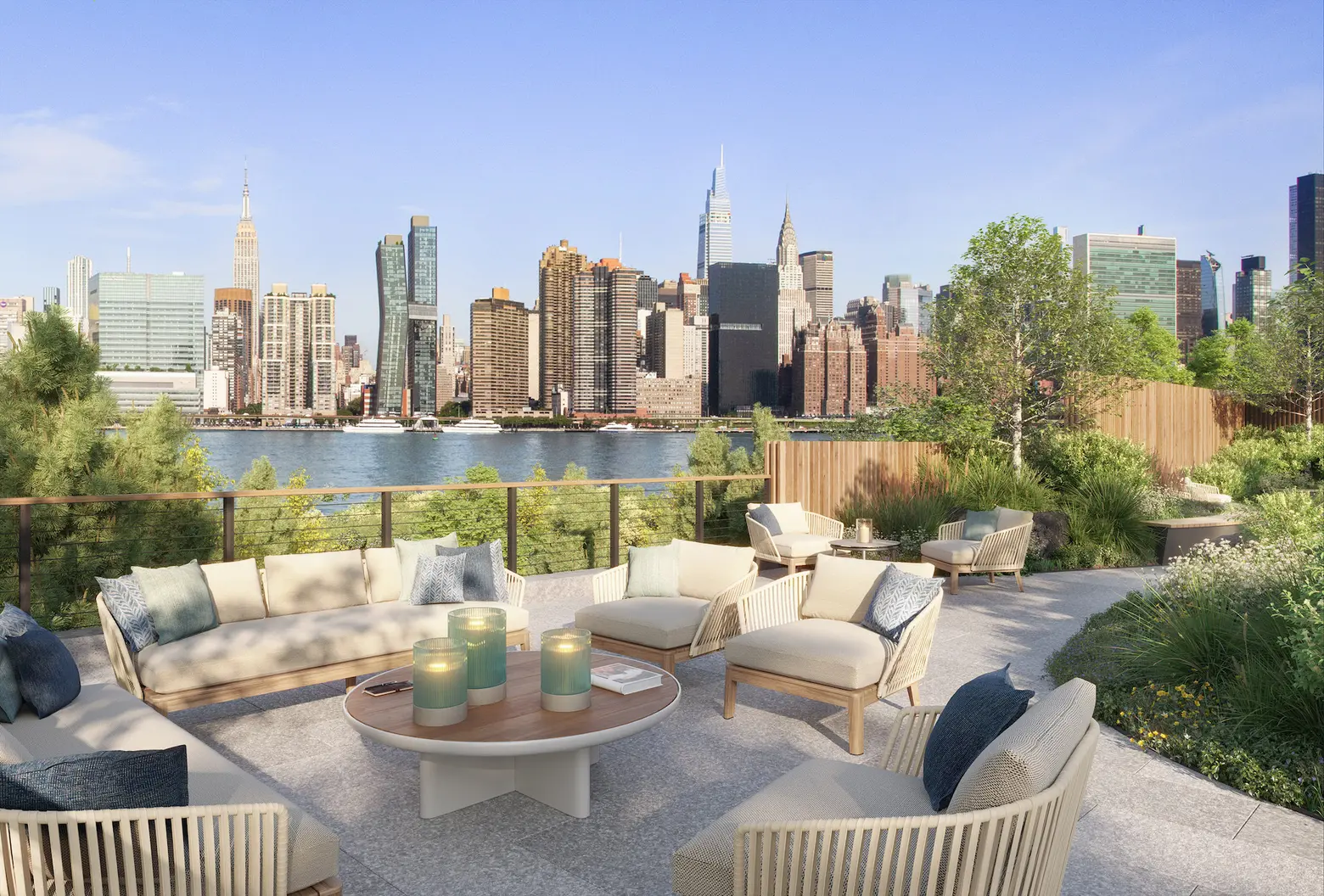 Gotham Point offers residents over 50,000 square feet of amenity space, both inside and out. Perks include a 33rd-floor rooftop terrace, sun decks, residents' lounge, indoor-outdoor fitness center, co-working lounges, a children's playroom, dog spa, 24-hour attended lobby, personal concierge services, resident event programming, and an urban rooftop farm and boathouse with a kayak launch that will be open to the public.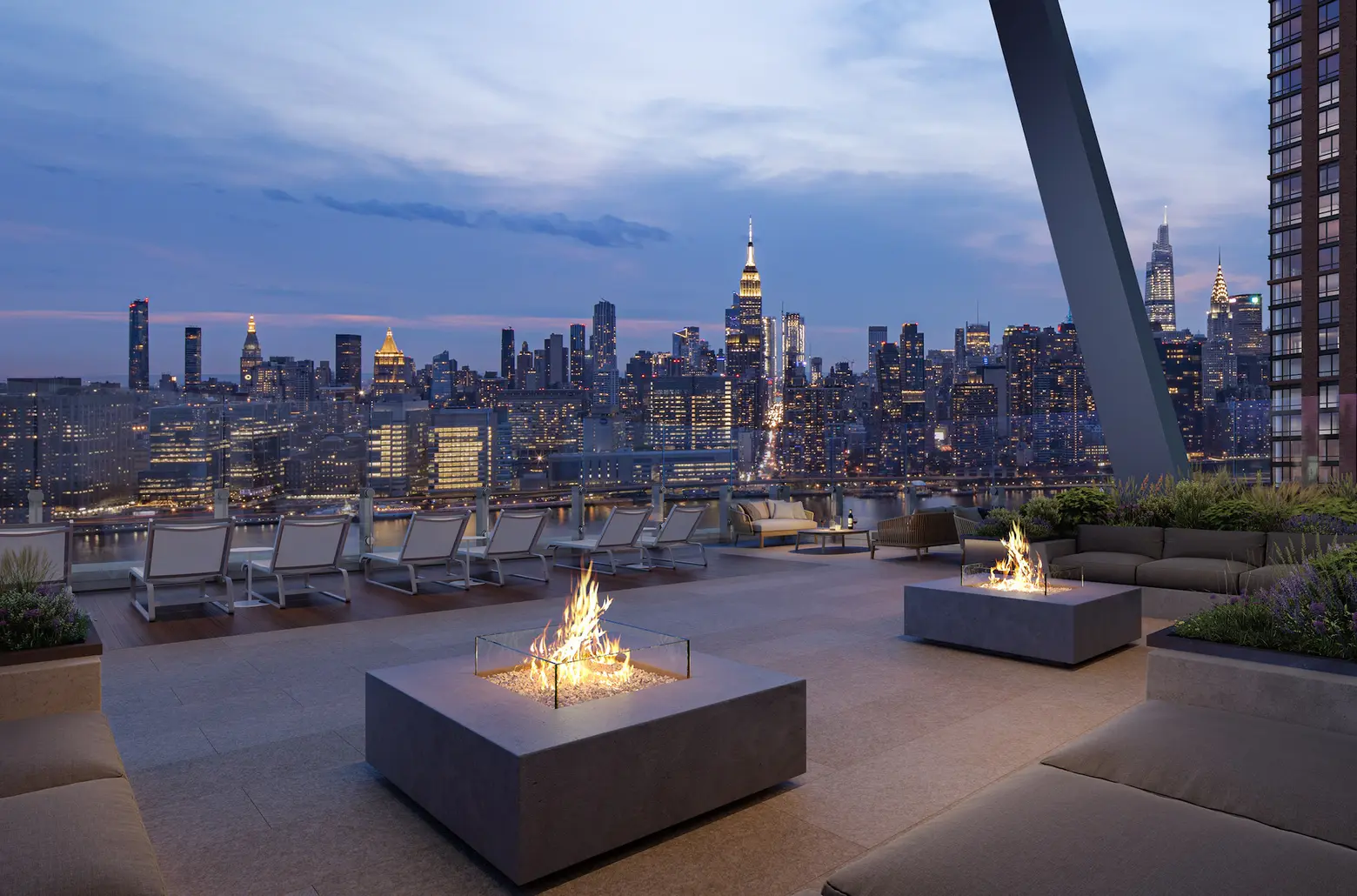 Located at the tip of Long Island City, Gotham Point faces one of New York City's most spectacular public spaces: Hunter's Point South Park. The expanded waterfront park opened in 2018, transforming a former abandoned industrial area into a lush landscape with incredible skyline views. Just moments from your apartment, enjoy a dog run, fitness area, waterfront promenade, a pavilion with concessions, and a 30-foot-tall cantilevered viewing platform over the East River.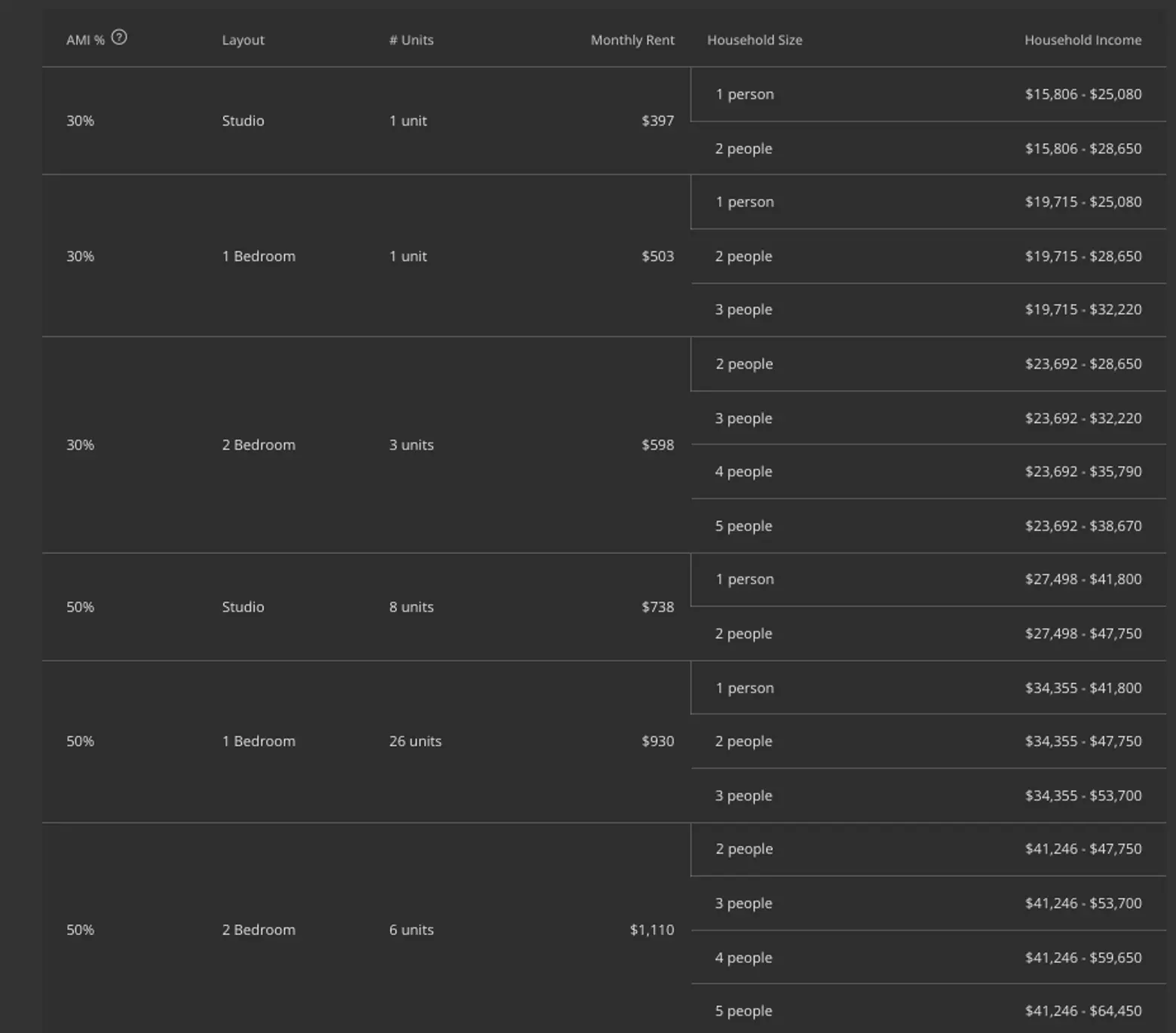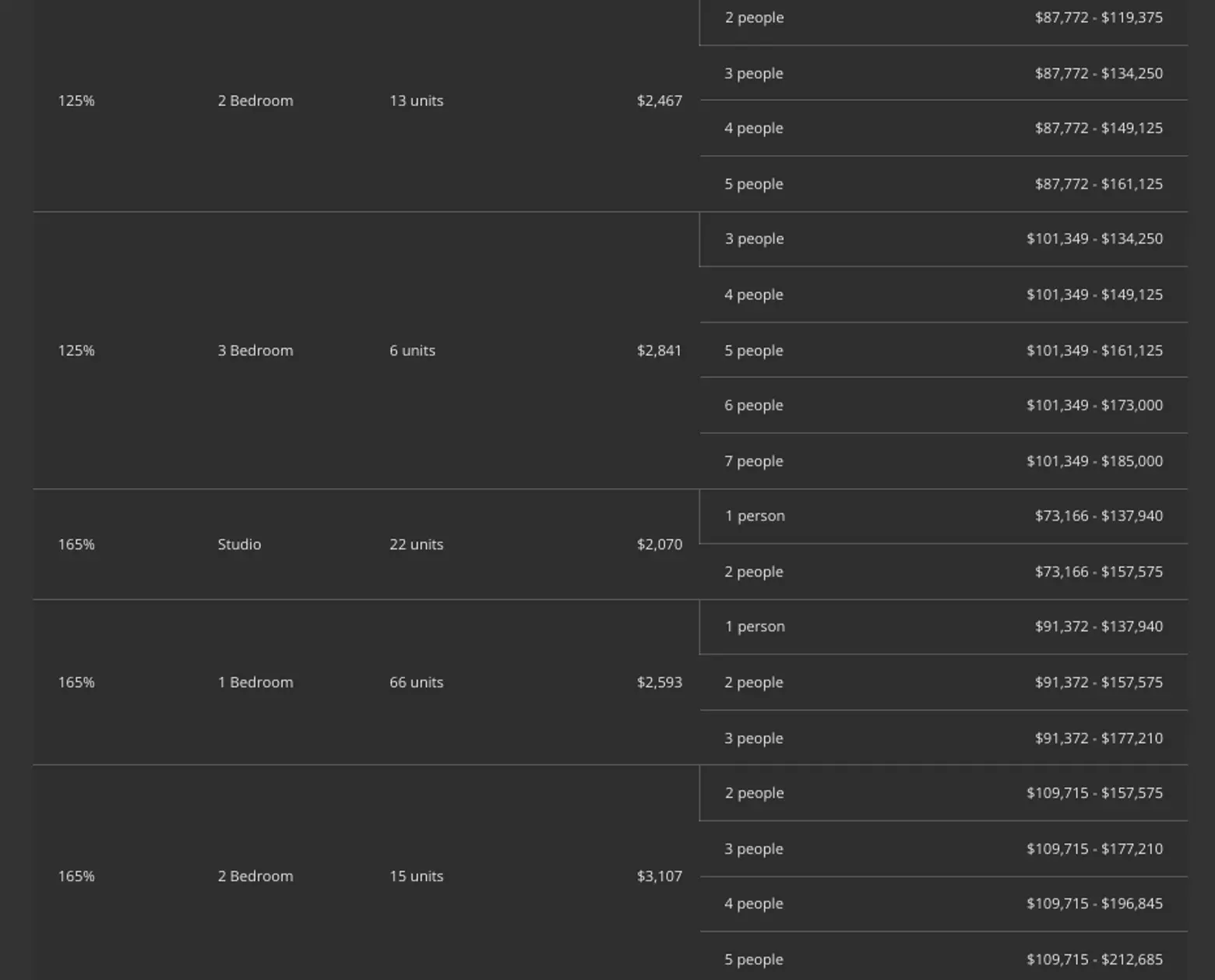 Find more details about the rent-stabilized units available at Gotham Point by clicking here. Apply by December 29, 2021.
All renderings courtesy of VUW Studio