Lottery opens for 102 mixed-income units in Harlem's tallest building, from $755/month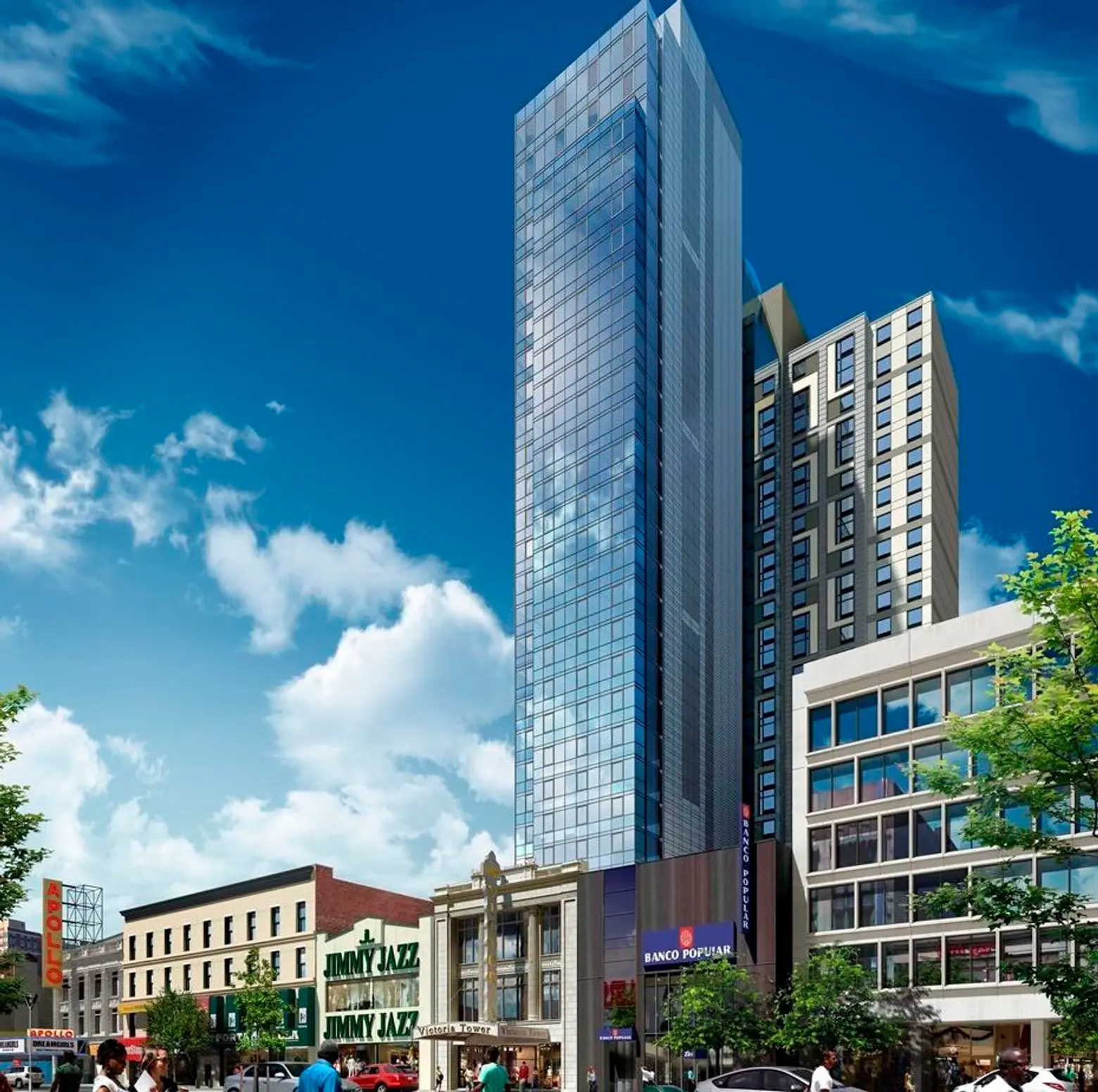 Image courtesy of NYC Department of Housing Preservation & Development
At 27 stories and 340 feet high, the new Victoria Towers redevelopment at 230 West 126th Street in central Harlem–the site of the former Victoria Theater–has the distinction of being the neighborhood's tallest building. Leasing opened in July, and now 102 of its units are available for those earning 50, 60 or 130 percent of the area median income and range from studios at $755 /month to $3043/month two-bedrooms (market-rate studios start at $2,238/month). Designed by Aufgang Architects, the mixed-use building complex is also home to a Renaissance Marriott hotel and a cultural arts center.
Prices for the affordable apartments based on AMI levels range from:
$775/month studios to $971/month two-bedrooms for 50% AMI
$1,089/month studios to $1,398/month two-bedrooms for 60% AMI
$2,351/month studios to $3,043/month two-bedrooms for 130% AMI
All apartments have hardwood floors, open living areas and kitchens, plenty of closets, and central heating and air conditioning. Amenities for residents include a fitness center, laundry room, lounge with game area, on-site parking, and rooftop access.
The building has a separate entrance for residents. The entrance to the hotel and cultural center is located in a sleek glass tower that rises behind the historic theater's restored facade. The hotel, the first to be built in Harlem in over 85 years, offers hotel guests a club lounge, meeting rooms, a fitness center, and restaurants. The cultural arts center will feature programming from the Apollo Theater and other local arts organizations.
The Central Harlem neighborhood puts residents near highlights like the Apollo Theater and the new Studio Museum building as well as restaurants like Sylvia's, Melba's, and Red Rooster. The A/B/C/D and 2/3 subways, the MetroNorth train, and M60 bus all stop nearby.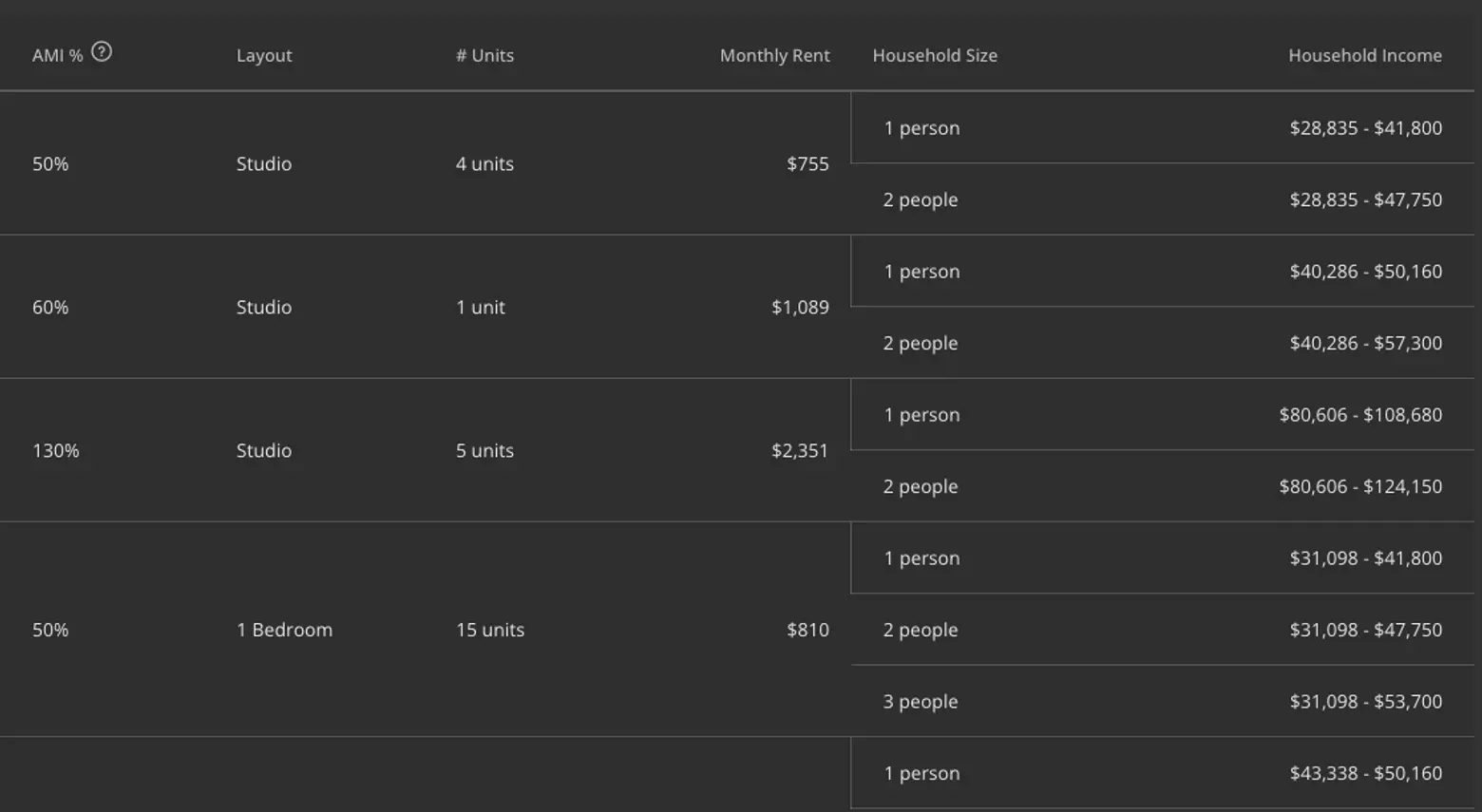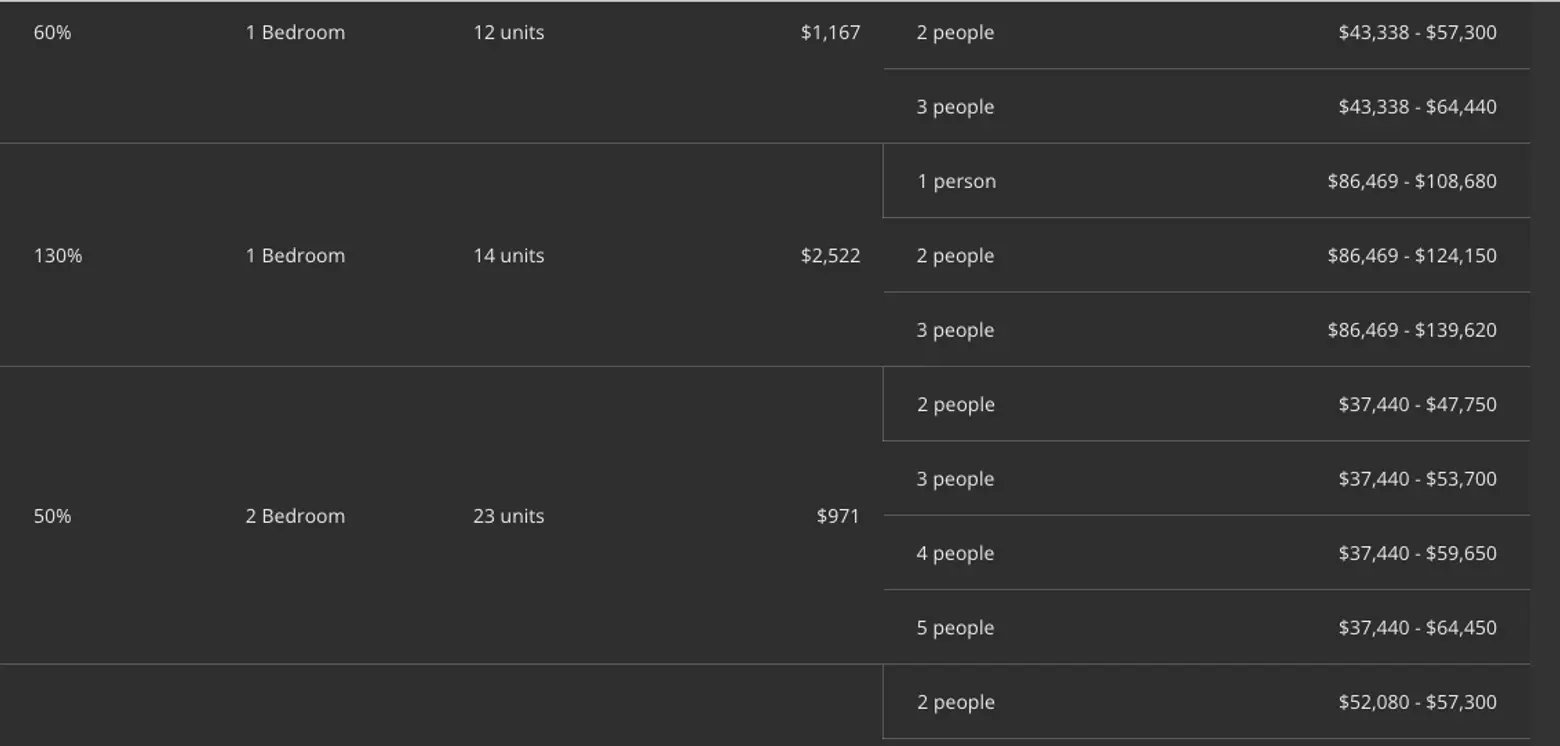 Two percent of the building's units are reserved for vision and hearing-impaired residents; five percent of units are reserved for mobility-impaired residents. Qualifying New Yorkers can apply for the affordable units until January 10, 2022.
Find more details about the available mixed-income units by clicking here. If you don't qualify for the housing lotteries mentioned, visit CityRealty.com's no-fee rentals page for other apartment deals in the city.
RELATED: 
Image courtesy of NYC Department of Housing Preservation & Development