Industry City developers withdraw rezoning application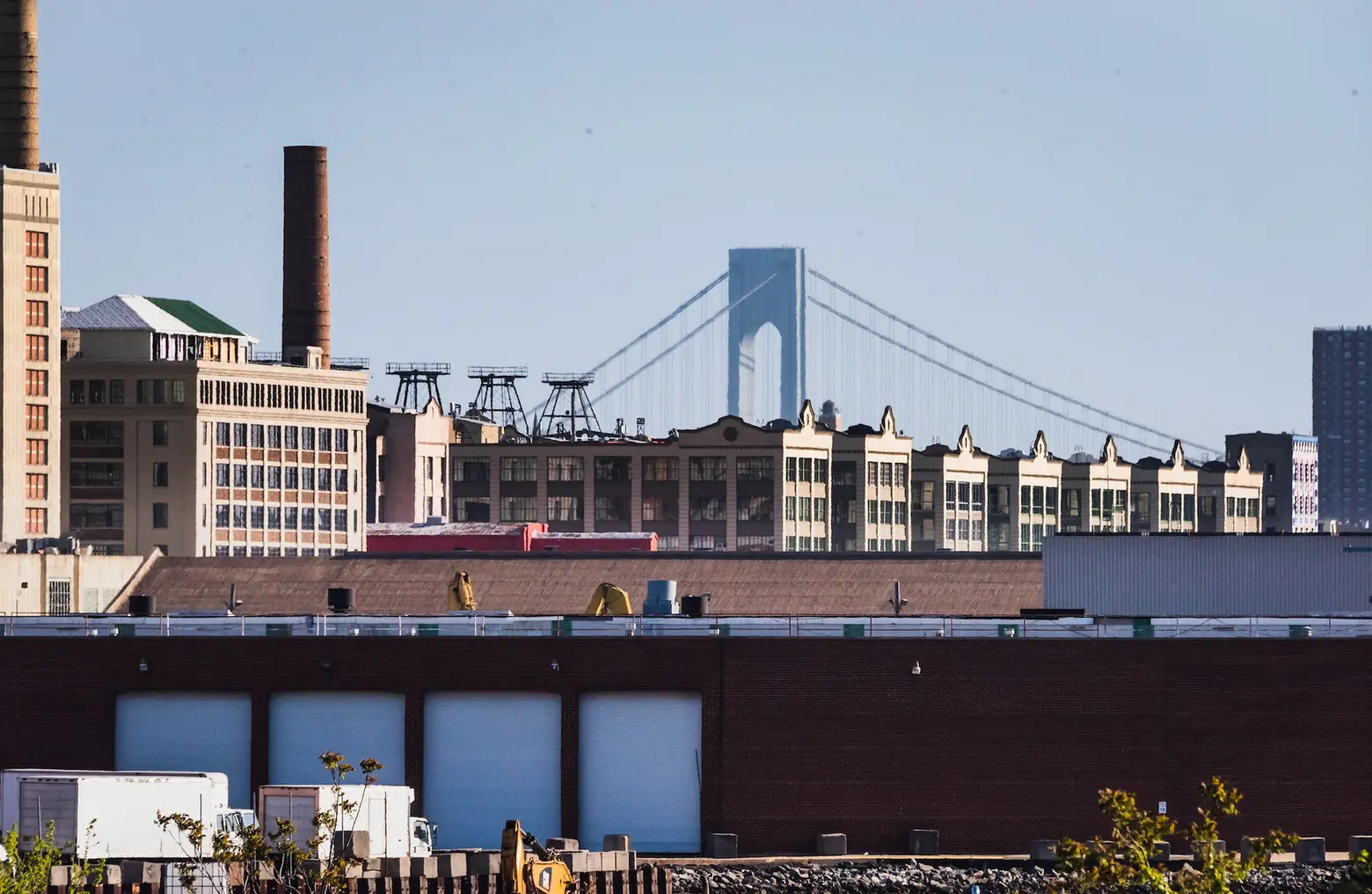 Plans to rezone Industry City in Sunset Park are dead after developers behind the project decided to withdraw their application on Tuesday. As Politico New York first reported, the decision to pull out of the plan, first proposed six years ago, comes as developers were unable to convince Brooklyn residents and officials, particularly Council Member Carlos Menchaca, the local representative, to support the rezoning efforts. Supporters of the rezoning said it would have brought thousands of new jobs to the city, which currently is seeing an unemployment rate of about 20 percent because of the coronavirus pandemic.
Industry City has withdrawn their application. A WIN FOR SUNSET PARK! People power has triumphed ✊?. Our work continues as community voice drives the growth and future of our neighborhood.

— Carlos Menchaca 萬齊家 (@NYCCouncil38) September 23, 2020
Industry City currently sprawls across 35 acres on the waterfront and contains more than a dozen buildings. The proposed rezoning, set forth by site owners Jamestown, Belvedere Capital, and Angelo Gordon, would increase the total usable square footage from about five million square feet to six million square feet, with additional space for academia, hospitality, storage and warehouses, and events.
Developers promised the rezoning would bring 15,000 new good-paying jobs to the area, adding to the 8,000 created at the complex since it first opened. The City Planning Commission did approve the rezoning in August, but the plan failed to gain support in the City Council after Menchaca pledged to vote against the application.
Andrew Kimball, CEO of Industry City, blamed a lack of leadership and the "current political environment" for the plan's demise. "In late July, it became clear that a number of convergent factors were forcing us to rethink our request to have the property rezoned," Kimball said in a statement to Politico.
"Now, despite strong support from a growing number of Council Members, the City Planning Commission, a broad coalition of Sunset Park residents and small businesses, and members of the clergy, as well as civic, business and labor leaders, and many others who care about New York and its future, it is clear that the current political environment and a lack of leadership precludes a path forward for our rezoning proposal."
In addition to the lack of support in the Council, the rezoning was opposed by ten Brooklyn lawmakers, including U.S. Reps. Nydia Velazquez, Jerry Nadler, Yvette Clarke, and Hakeem Jefferies. The lawmakers, like some advocacy groups, said the rezoning would stoke gentrification and displace small businesses and local residents.
In a letter to the City Council this week, the lawmakers said that rezoning is not necessary for job creation at the site. "In 2013, Industry City said they could only bring 5,000 jobs with private investment alone," the pols wrote. "Today, they are touting the over 8,000 jobs with rezoning. With one million square feet of property still vacant and undeveloped, and another 1.5 million in storage, they can bring thousands more jobs with public accommodation."
Kathryn Wylde, CEO of the Partnership for New York City, said the politicians who opposed the plan undermined their call "for employers to bring people back to the office."
"Who can have confidence in leaders who are willing to forsake thousands of new jobs at a time when close to a million New Yorkers are or soon will be unemployed? The opponents of Industry City have further damaged the prospects for economic recovery from COVID-19," Wylde said.
RELATED: