Stuck in traffic? Blame the internet.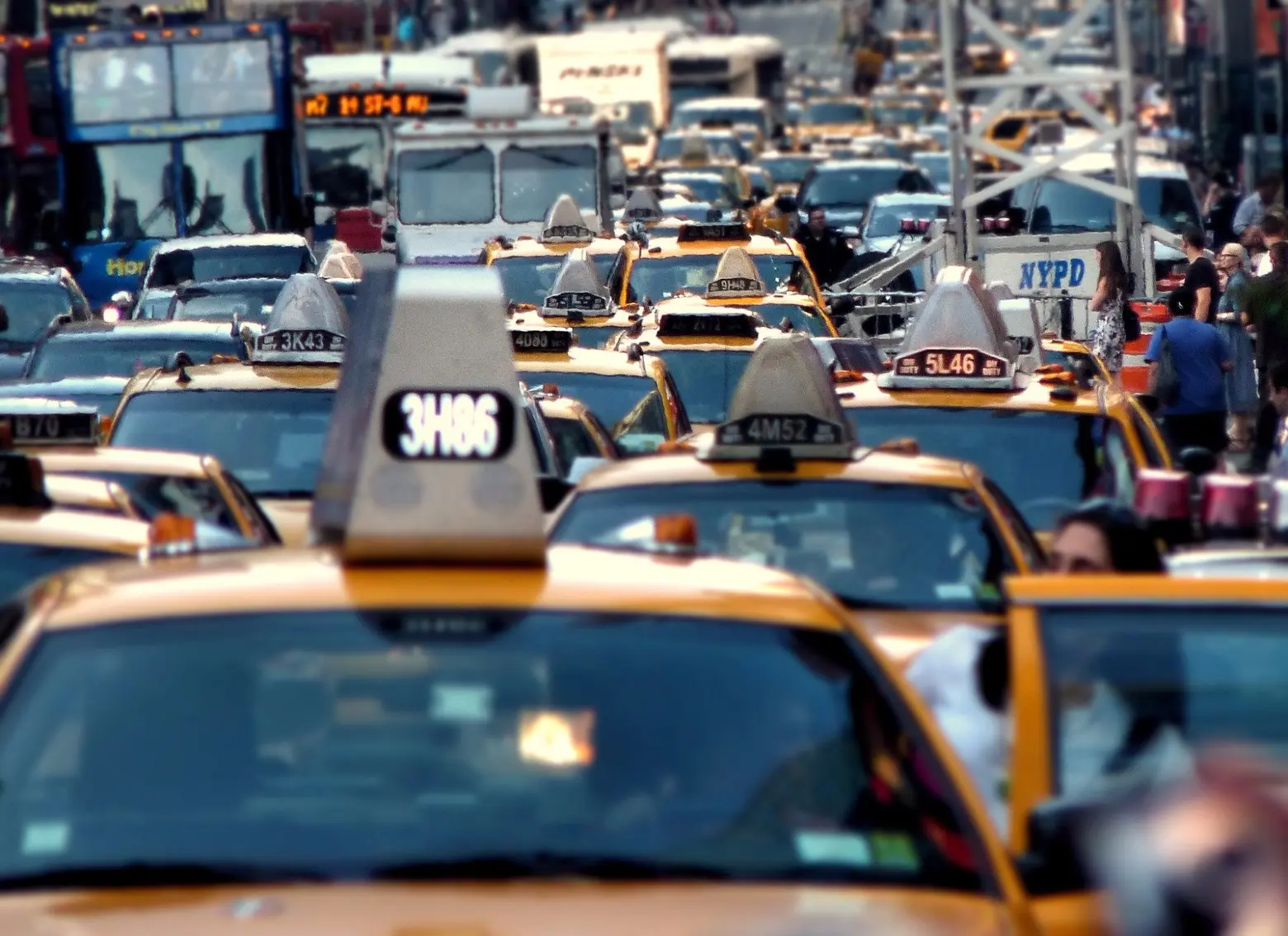 Driving from point A to point B in New York City is actually getting slower despite brand new bridges, tolls, congestion pricing, and public transportation options, and it has a lot to do with all the stuff we're ordering online. A recent story in the New York Times outlines how massive growth in online ordering from companies like Amazon has added a whole new layer to the delivery truck traffic and parked vehicles that clog city streets each day. But the real news may be the new layer of infrastructure that's being added to the city's economy in the form of "last mile" fulfillment centers to get it all to consumers overnight.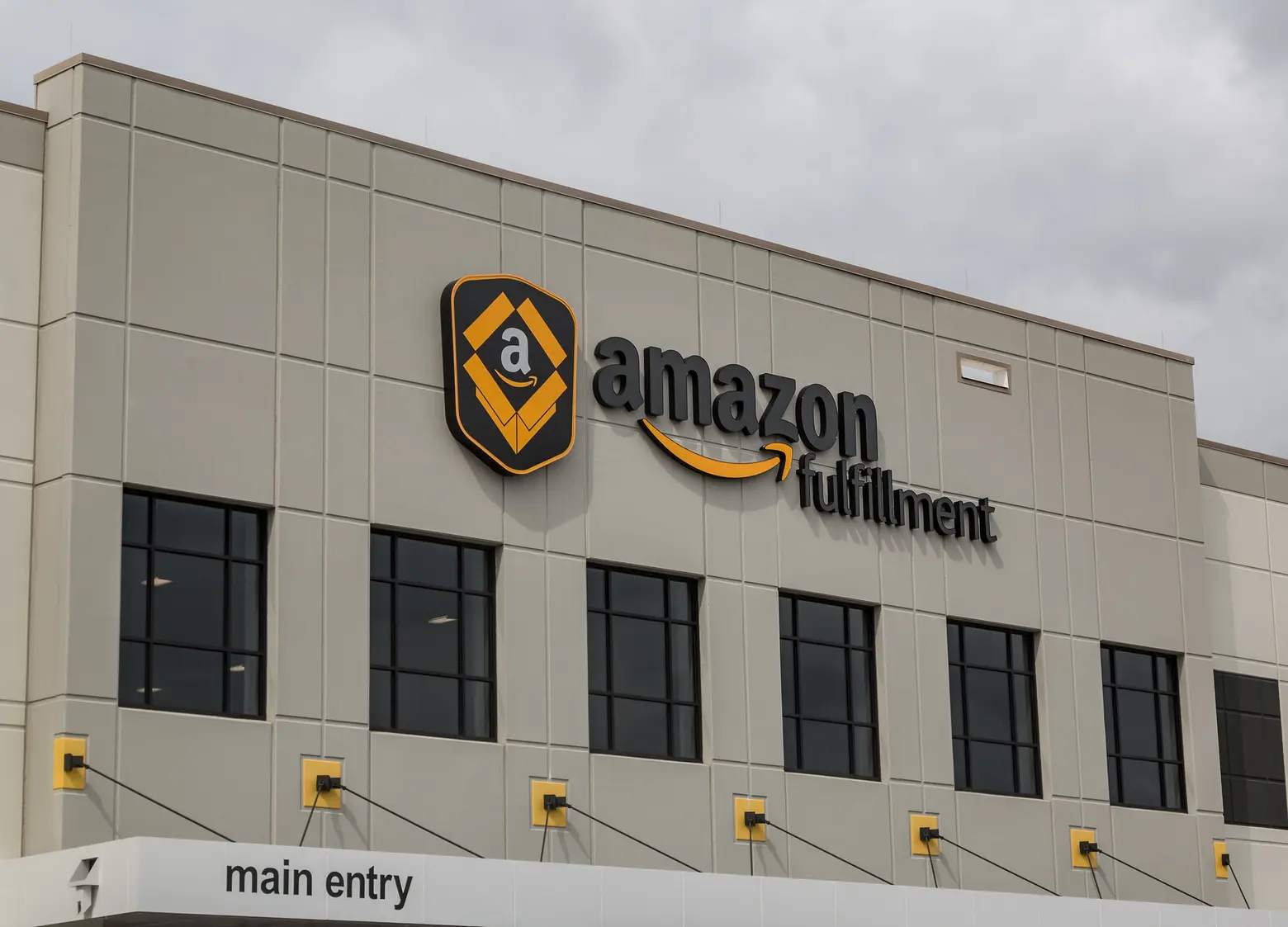 Image via Flickr.
In New York City over 1.5 million packages get delivered every day, with a notable effect on gridlock, safety and pollution levels. It's worth taking a look at the numbers:
Around 15 percent of the city's households get a package every day
Households now receive more shipments than businesses, which means more trucks are heading into residential neighborhoods more often.
Delivery trucks operated by UPS and FedEx racked up over  471,000 parking violations last year–up 34 percent since 2013
Just four companies–FedEx, FreshDirect, Peapod, and UPS–collected 515,000 parking tickets in 2018 for a total of $27 million in fines
The roadway leading to the George Washington Bridge from New Jersey is the main entryway for packages into New York City. It has become the most congested interchange in the country.
Between 1990 and 2017, carbon dioxide emissions from automobiles and trucks in the New York City area grew by 27 percent. The region is now the nation's largest contributor of driving-related carbon dioxide emissions.
New Yorkers are notorious shoppers; a study comparing online shopping habits in Manhattan and Paris found that New Yorkers out-ordered Parisians. Other cities have been experimenting with strategies like using nighttime delivery to expedite unloading times and reduce congestion. The city is looking to move more truck deliveries to nights and weekends; about 500 NYC companies deliver goods from 7 p.m. to 6 a.m., under a voluntary city program.
New York City recently launched a pilot program aimed at reducing double parking in residential areas by turning curbside parking spots into temporary loading zones on weekdays from 7 a.m. to 7 p.m. on weekdays. Loading zones have been expanded in commercial areas, and trucks and buses have been given priority access on a major crosstown artery. The city is also investing $100 million to send more freight via water and rail lines along with providing incentives for shippers to use marine terminals and waterways.
New York isn't the only city experiencing major changes due to the increased delivery of online goods, but in many cases, it's among the first to experience changes in land use and business models that are determining the future of both real estate and retail. Beyond traffic, the infrastructure required to move so many items in so little time has changed in order to adapt. As the phenomenon of the internet economy expands, so does the importance of what's known as last-mile package delivery, the final distance to be covered in the process of moving orders to customers' homes with lightning speed.
At least five warehouses are in the works in New York City. Amazon recently opened last-mile warehouses in the Bronx and Queens and looked into leasing facilities in Brooklyn for the same purpose.
To address the imperative of having warehouses closer to shoppers, real estate development company DH Property Holdings has plans for three last-mile warehouses in Brooklyn including a three-story warehouse in Red Hook with individual ramps for trucks to reach separate floors that broke ground this summer. The building would be the second warehouse with this type of vertical design to be built in the United States.
A multistory warehouse coming to 18 acres in Sunset Park is expected to be the nation's largest last-mile warehouse. Developers of these warehouses have pledged to create thousands of jobs; just as importantly, perhaps, the new warehouses promise to reduce the wave of delivery trucks making their way into New York City's streets.
[Via NY Times]
RELATED: