The new year will bring toll and fare hikes for NY-NJ bridges and tunnels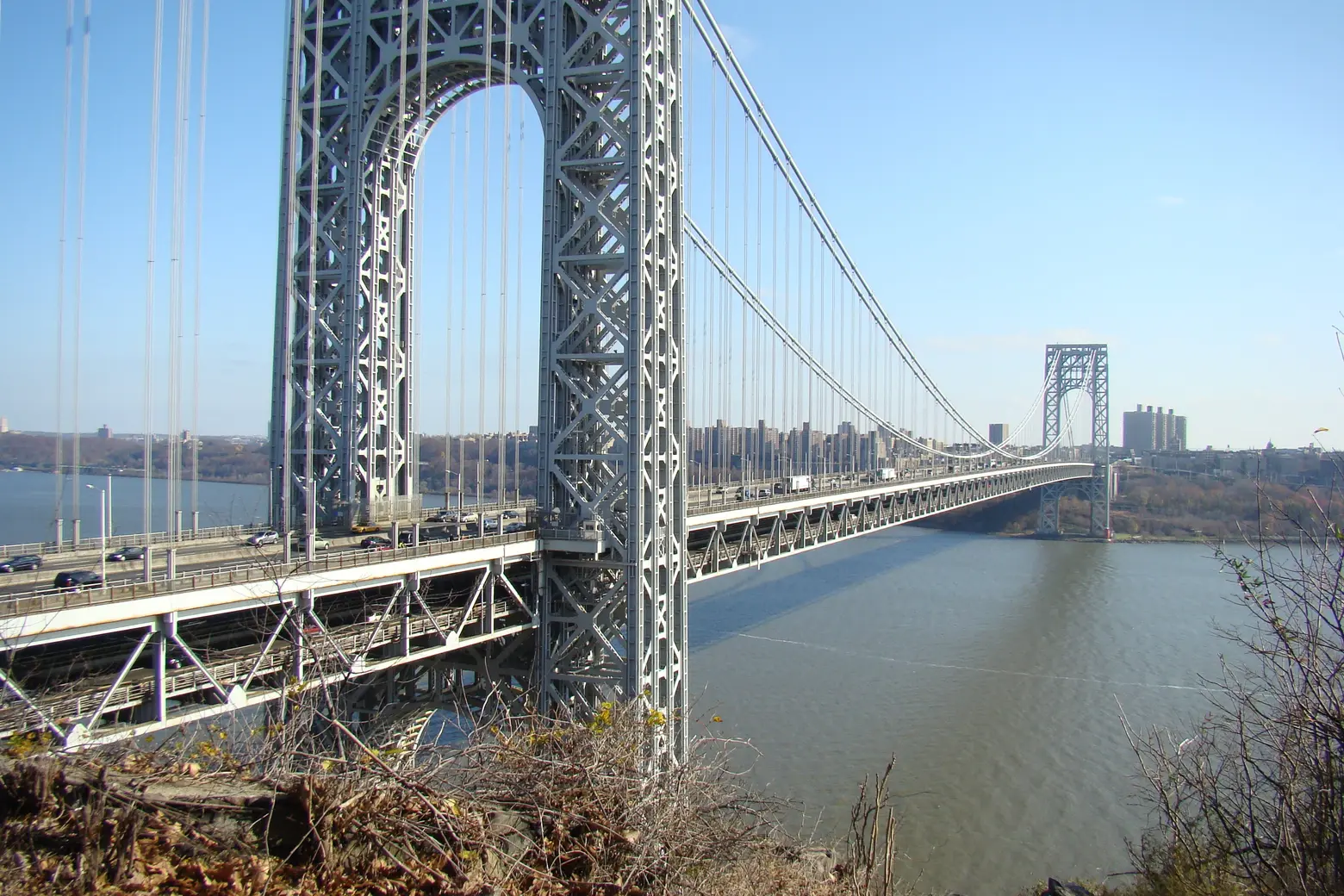 The Port Authority of New York and New Jersey voted to increase tolls and fares on Hudson River bridges and tunnels, paving the way for a costlier commute between New Jersey and New York. The agency also imposed fees on taxis and for-hire vehicles at the area's major airports and raised fares on the JFK and Newark AirTrain. The new tolls on bridges and tunnels will go into effect on January 5, 2020, the Wall Street Journal reports.
As part of the changes, peak-hour fees at bridge and tunnel crossings using E-ZPass will rise to $13.75 from $12. Off-peak crossings will increase to $11.75 from $10.50. Cash tolls will increase to $16 from $15. In addition to raising the base toll, the board also voted to decrease the E-ZPass discount by 25 cents and imposed automatic $1 toll increases going forward to account for inflation. 
The agency left the PATH base fare at $2.75 but cut into the value of SmartLink discounts. The current cost per ride with a SmartLink card is $2.10 but after November 1 that cost will increase to $2.50 and will rise again on November 1, 2020 to $2.60.
Fees on ride-hail vehicles picking up and dropping off passengers at JFK, LaGuardia, and Newark Liberty airports will pay an additional fee of $2.50 in both directions. Yellow cab passengers will only have to pay for pickups. That fee will be $1.25 to begin but will rise to $1.75 in 2022. AirTrain fares will see an increase from about $5 to $7.75, beginning this November.
The increases are expected to bring in an estimated $235 million in additional annual revenue, which will go toward improving the agency's facilities.
[Via Wall Street Journal]