NYC extends cap on Uber, Lyft for another year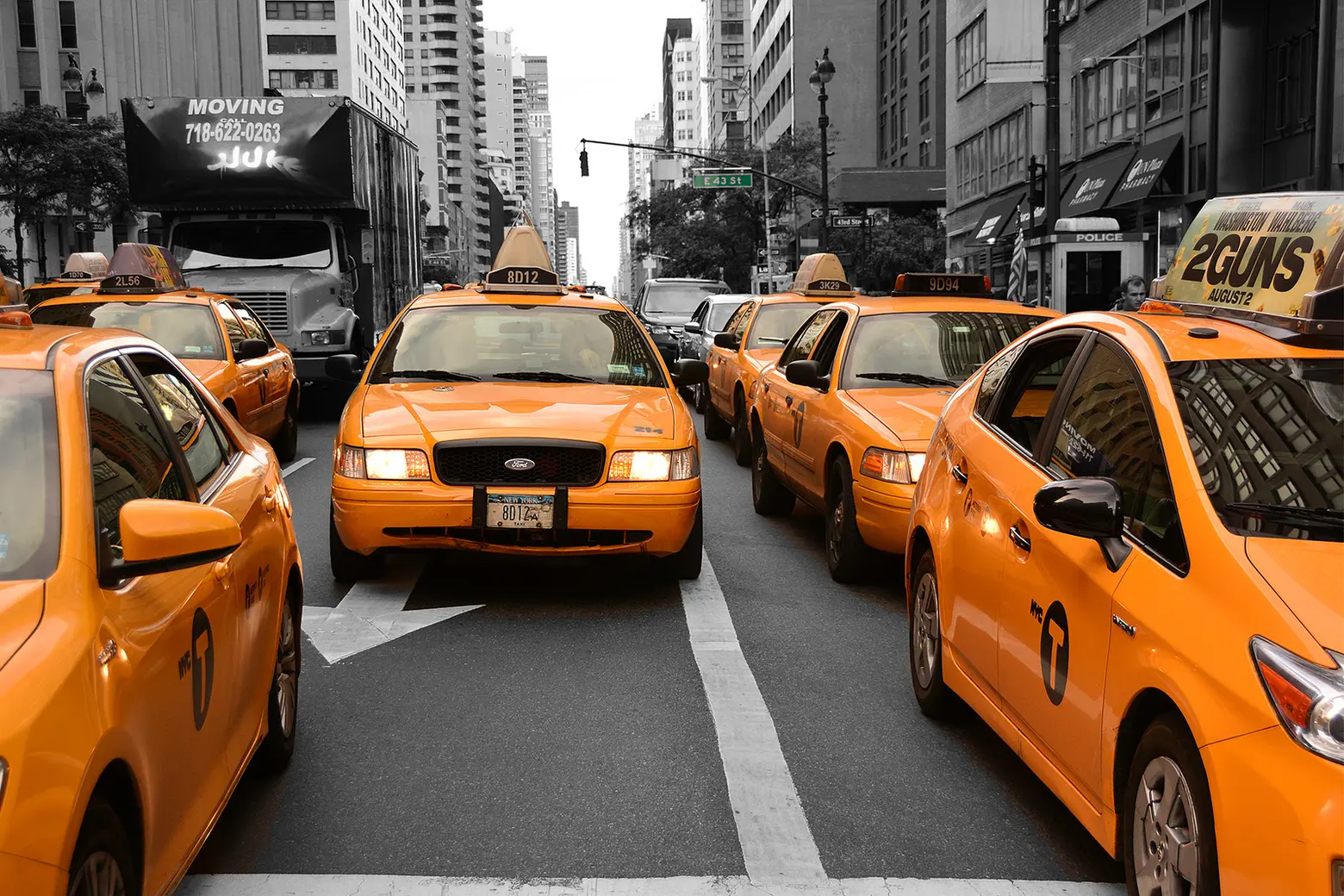 The city's Taxi and Limousine Commission voted on Wednesday to extend the cap on for-hire vehicle licenses for one year and reduce the time drivers can travel without passengers, the Wall Street Journal reported. The cap on licenses, the first of its kind in the country, was first introduced last year as part of a pilot program aimed at regulating the growing for-hire vehicle industry as well as reducing traffic and pollution.
The TLC also voted to approve a new "cruising cap," limiting the time drivers spend without passengers in Manhattan below 96th Street, which is considered the borough's most congested area. According to the agency, for-hire vehicles spend 41 percent of their time on the road idling.
The new regulations will be rolled out over a six-month period, with cruising time capped at 36 percent next February and at 31 percent by next August. Mayor Bill de Blasio, who voiced support for extending the cap in June, applauded the measure, which will be put into effect immediately.
"For far too long, ride-share apps took advantage of their drivers. Their wages plummeted and families struggled to put food on their tables," de Blasio said in a statement Wednesday. "We stood up and said no more. We will not let big corporations walk all over hardworking New Yorkers and choke our streets with congestion."
The regulation comes as the city passed new minimum wage requirement, mandated at $17.22 an hour, for app-based drivers as well as a congestion pricing plan that adds a surcharge taxis and for-hire vehicles. The surcharge went into effect in February with a fee of $2.50 or yellow cabs and $2.75 on for-hire vehicles. This raised the minimum fare for an Uber from $8 to $10.75.
The new measure caps the number of Uber and Lyft (and other similar app-based vehicles) at roughly 85,000. According to the WSJ, there are just 13,000 yellow cabs and 30,000 corporate limousines and livery cars.
"The city is gambling with the livelihoods of 80,000 low-income New York families by rushing through these rules," Tina Raveneau, a member of the Independent Drivers Guild union, which represents for-hire drivers, told the WSJ.
[Via WSJ]
RELATED: