Brooklyn Nets are giving away home game tickets this week at pop-up Covid vaccination site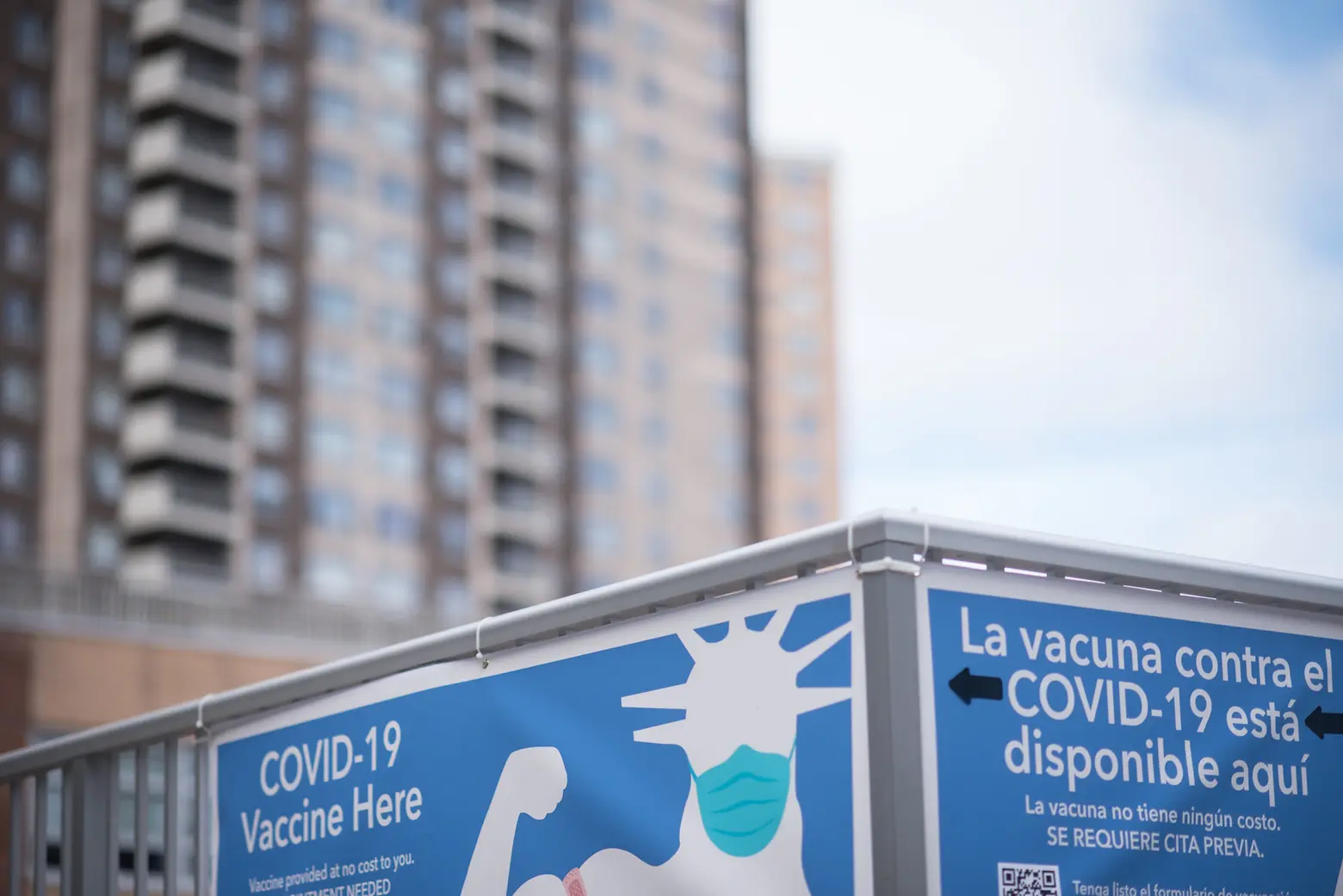 Photo courtesy of Michael Appleton/Mayoral Photography Office on Flickr
Take a shot and receive a free ticket to a Brooklyn Nets home game. The basketball team is partnering with Maimonides Medical Center and Industry Center to open a coronavirus vaccination site in Brooklyn this week. On Thursday, August 12, individuals aged 12 and older who receive their first dose of the Pfizer vaccine at the Sunset Park pop-up will go home with a complimentary ticket to a game next season and some Nets swag.
The vaccine site will be located at Industry City's Factory Floor warehouse, conveniently located next to the complex's outdoor courtyard. No appointment or pre-registration is required. Maimonides staff will be administering the shot and monitoring everyone for 15 minutes after the shot is administered.
All individuals who get vaccinated will receive a free ticket to a Nets home game during the 2021-2022 season, with voucher redemption beginning October 1. Newly inoculated New Yorkers will also receive a Nets-branded facemask and have the chance to enter to win a $200 gift card to an Industry City retailer.
The site, located at 238 36th Street in Sunset Park, will be open from 9 a.m. to 2:30 p.m.
An additional vaccine site associated with the Nets is located at 140 Flatbush Avenue, across from the Barclays Center. Walk-in vaccinations are available Monday through Friday from 10 a.m. to 6 p.m.
If watching Kevin Durant and the Nets isn't your thing, there are other incentives being offered to those receiving their first dose of the vaccine. At city-run vaccine sites, you can receive a $100 pre-paid debit card or tickets to see the Brooklyn Cyclones, a Public Theater annual membership, two-week Citibike membership, and giveaways like Krispy Kreme, Shake Shack, and others.
RELATED: