'Whispering Libraries' broadcasts music and poetry from hidden outdoor speakers across Brooklyn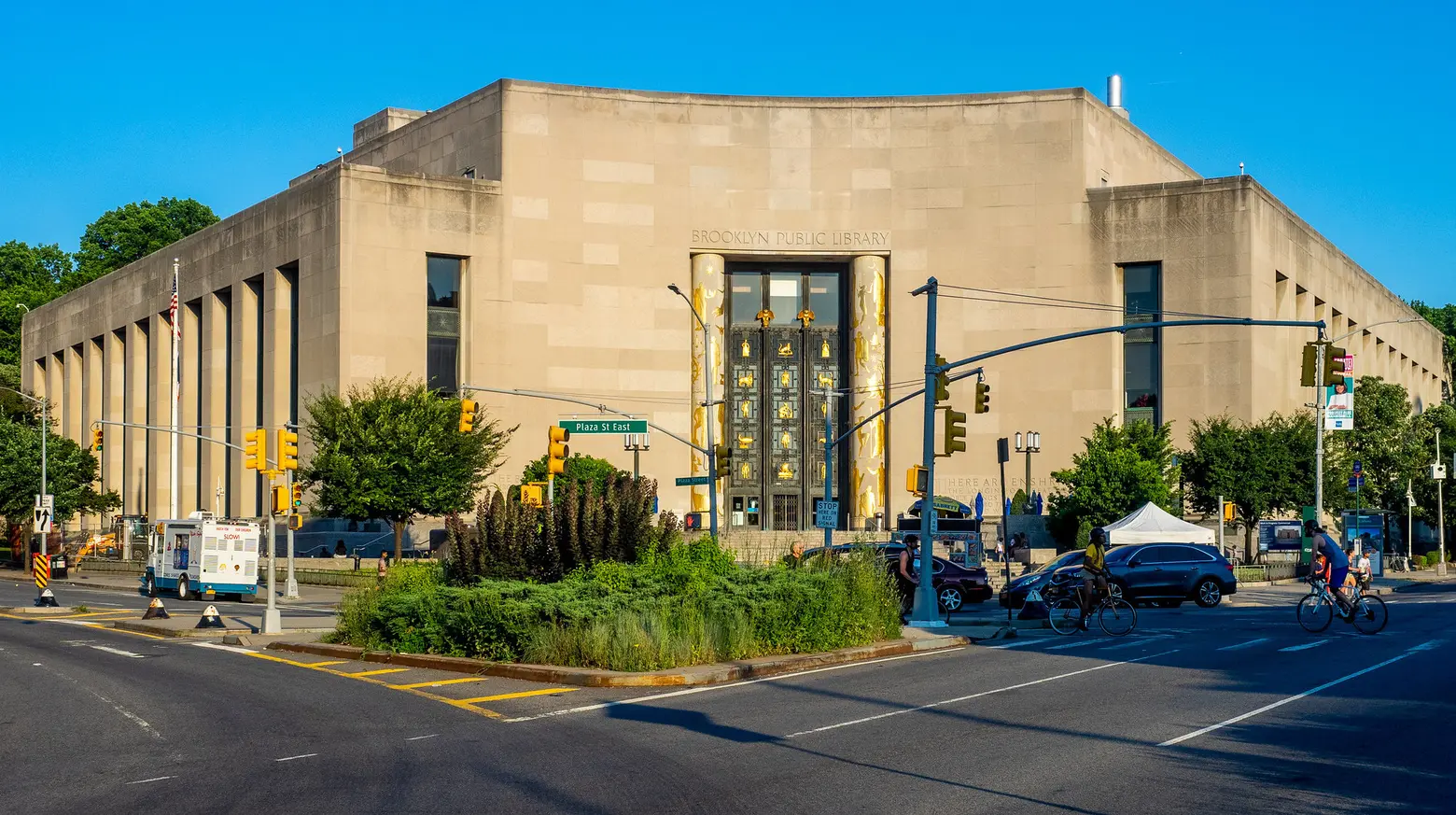 While the city's public libraries remain open for grab-and-go lobby service only, a new initiative brings poetry and literature right to you. The Brooklyn Public Library this month launched Whispering Libraries, an outdoor audio experience featuring a collection of oral histories, podcast excerpts, spoken word, and more, broadcast from hidden speakers at branches across the borough. The curated playlists can be heard up to five times per day at 10 select branches.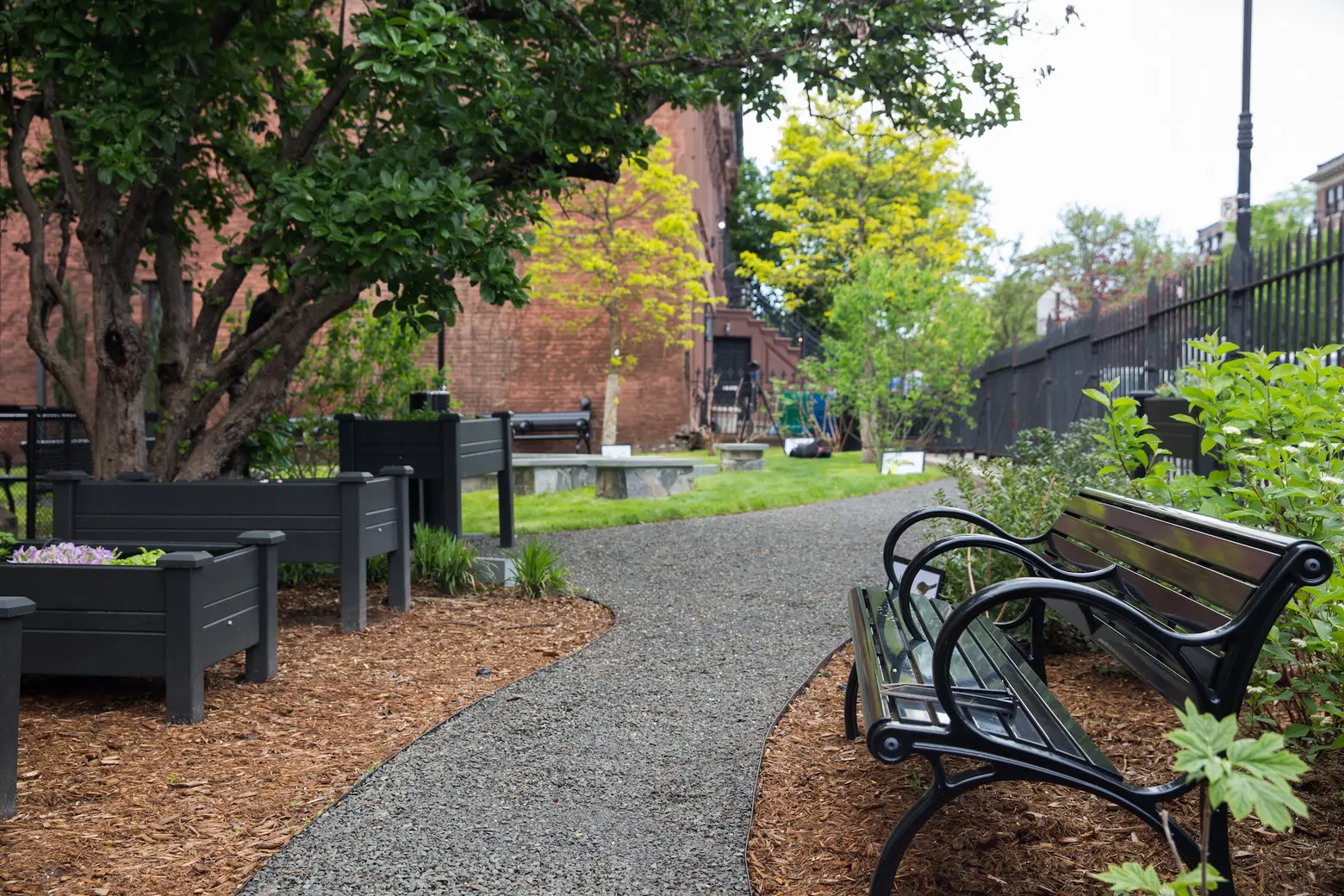 Park Slope Library in Brooklyn provides outdoor space to sit and listen as the branch whispers audio playlists in new Whispering Libraries initiative. Photo by Gregg Richards
According to the Brooklyn Public Library, playlists have been customized to reflect the neighborhood where the branches are located. Passerbys may hear the opening lines of "A Journal of the Plague Year," excerpts of speeches from the late Congressman John Lewis, classical music from the ETHEL quartet, and texts of Brooklyn Poet Laureate Tina Chang, poet Saeed Jones, writers Naomi Klein and Fran Lebowitz, and many others.
Plus, volunteer cyclists will pedal around the borough with speakers attached to their bikes streaming the playlists, reaching even more Brooklynites.
"A library is more than just a building, it is the repository of our accumulated knowledge and memory. Imagine walking by one of our branches before the building opens for service and you hear a poem or a segment of a historical speech—we hope that a whispering library will make you smile and inspire you," László Jakab Orsós, vice president of arts and culture at the Brooklyn Public Library, said.
"As we engage the public safely outside, look for BPL cyclists carrying small speakers, myself included, riding throughout the borough, amplifying the Whispering Libraries experience for everyone."
Playlists will be heard five times per day Monday through Friday at 7:30 a.m., 11 a.m., 1 p.m., 6 p.m., and 8 p.m. Each playlist runs between 10 and 12 minutes.
The following neighborhood libraries are participating in the program:
Bay Ridge
Brownsville
Bushwick
Clarendon
Flatbush
Kensington
Kings Highway
New Utrecht
Park Slope
Sheepshead Bay
The library is also offering "outdoor reading rooms" at 22 branches, which includes free outdoor Wi-Fi and laptop loans. Last year, the Central Library opened the Outdoor Living Room installation by Brooklyn artist Heinrich Spillmann, which includes seating made from a variety of tree species, most of which grew in Green-Wood Cemetery.
RELATED: