NYC to require proof of vaccination for indoor dining, fitness, and entertainment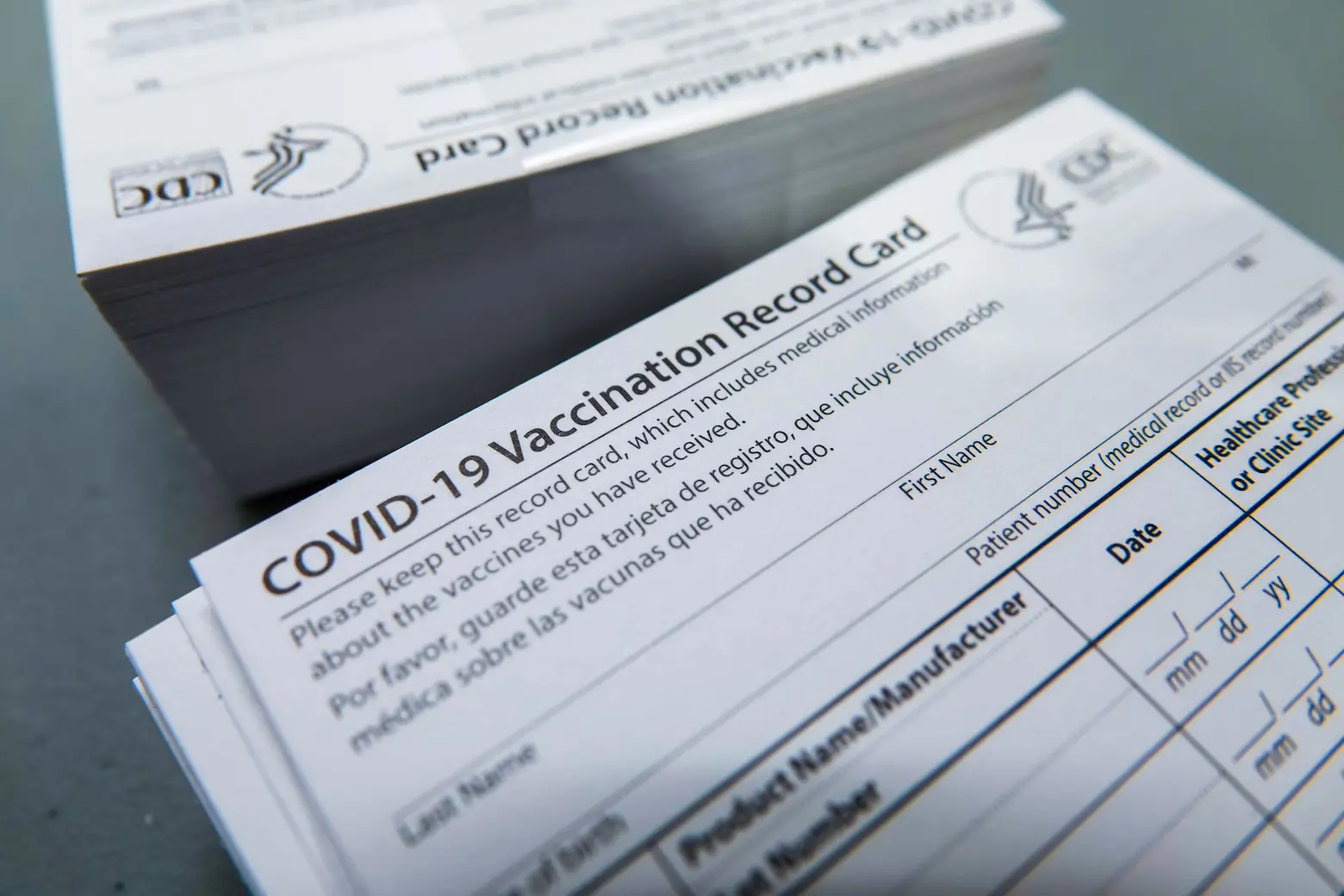 Credit: Darren McGee- Office of Governor Andrew M. Cuomo on Flickr
New York City will require residents to provide proof of vaccination against the coronavirus to dine inside at restaurants, exercise at the gym, and visit indoor entertainment venues, Mayor Bill de Blasio announced on Tuesday. The new policy, which will take effect this month, comes as part of the city's effort to boost the vaccination rate while fighting the highly contagious Delta variant, which now accounts for nearly 90 percent of new cases analyzed by health officials.
The initiative called the "Key to NYC Pass," will be phased in over the coming weeks and officially launched on August 16. The policy will be enforced starting September 13, the first day of school for students.
According to the mayor, the policy is the first of its kind in the United States. Last month, Italy and France issued similar vaccine mandates.
"This approach is going to make it clear," de Blasio said on Tuesday. "If you want to enjoy everything great in the summer of New  York City, get vaccinated."
For entry at indoor restaurants and venues, New Yorkers can show their paper vaccine certification or use digital apps launched by both the state and the city. The mandate also applies to all workers at these indoor businesses.
Due to the uptick in cases, which have risen by nearly 20 percent in New York City in the last month, de Blasio last month said all city workers will be required to be vaccinated against Covid-19 or get tested for the virus on a weekly basis starting September 13. All new hires by City Hall must be vaccinated. Gov. Andrew Cuomo followed suit with a similar policy for state workers and going a step further and requiring patient-facing healthcare workers to be vaccinated by Labor Day.
The Metropolitan Transportation Authority and the Port Authority of New York and New Jersey will also require proof of vaccination or weekly testing for employees starting Labor Day, Cuomo and agency officials announced this week.
All 41 Broadway theaters will require vaccinations for audience members, performers, and crew through at least October, as 6sqft reported last month. Union Square Hospitality Group's Danny Meyer also announced a proof of vaccination will be required at all of his New York and D.C. full-service restaurants, including Union Square Cafe, Blue Smoke, and Gramercy Tavern.
As of Tuesday, the city has administered 10,015,459 total doses of the vaccine. Citywide, 72 percent of adults have received at least one dose and 66 percent are fully vaccinated.
After the Centers for Disease Control and Prevention recommended unvaccinated and vaccinated residents in areas of high transmission wear masks indoors, the mayor issued a similar recommendation for New Yorkers. Masks are already required to be worn on public transit, in hospitals and health care settings, and in schools. Unvaccinated New Yorkers have been required to wear masks in all indoor and outdoor settings.
RELATED: