Danny Meyer's Union Square Hospitality Group will require proof of vaccination at all restaurants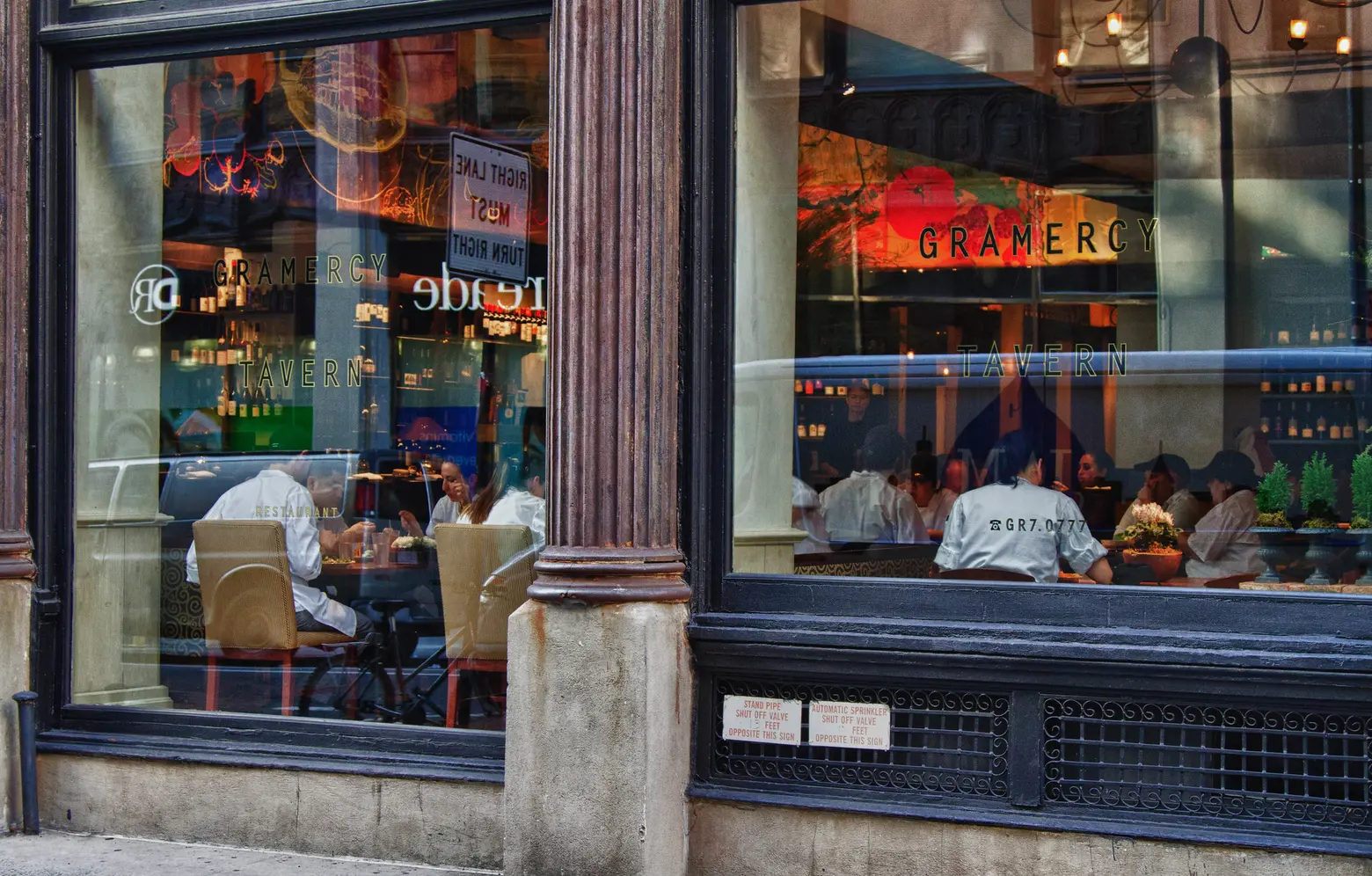 Union Square Hospitality Group CEO Danny Meyer announced that he will require proof of vaccination from staff and dine-in customers at all of his NYC and Washington D.C. full-service restaurants, which include Union Square Cafe, Blue Smoke, and Gramercy Tavern. "I'm not a scientist, but I know how to read data, and what I see is that this is a crisis of people who have not been vaccinated, and I feel strong responsibility, on our part as business leaders, to take care of our team and our guests, and that's what we're doing," said Meyer in an interview this morning on CNBC's "Squawk Box."
When asked by Squawk Box co-anchor Andrew Ross Sorkin how he thinks the decision will affect business at his restaurants, Meyer said that he believes it will actually have a positive effect. "I think the vast majority of people who dine out, especially indoors, don't want to see us go back to how things were…" he said. Likewise, he believes that workers will prefer coming into a workplace where they know they'll be safe.
A pop-up on the restaurant group's website explains how it will work: "Please bring along either your physical Covid-19 vaccine card, your New York State Excelsior Pass, your relevant state-provided vaccine pass, or a photo of your vaccination card to share upon arrival."
Previously, Union Square Hospitality Group incentivized its employees to get vaccinated by providing eight hours of pay per shot. Meyer said the majority of staff are vaccinated, but for those who are not, they're being given 45 days to make the choice, with the mandate going into effect on September 7.
Though Meyer founded burger chain Shake Shack in 2004 and is chair of the company's board, it is not controlled by Union Square Hospitality Group. There are 168 Shake Shack locations in the U.S. and 86 abroad. Meyer said the company will make its own determination regarding a vaccination mandate. After children ages 12-17 became eligible for the vaccine, Shake Shack teamed up with the NYC Mayor's Office to offer a free side of Crinkle Cut Fries to anyone who shows their CDC-issued vaccine card at select NYC locations.
In his press conference today, Mayor de Blasio applauded Meyer's decision. In fact, Meyer said he was influenced by recent vaccination mandates implemented by local, state, and the federal government. All New York City municipal workers, including teachers and members of the FDNY and NYPD, will be required to either show proof of vaccination or participate in weekly Covid testing by September 13. And all New York State employees will be required to do the same; all patient-facing healthcare workers in state hospitals must be vaccinated, with no testing option. Certain events, such as the city's Homecoming concert next month, will also require proof of vaccination.
According to Eater NY, "other NYC hotspots including Dame, Estela, and Frenchette [are] now requiring diners to show proof of vaccination."
RELATED: