Sunset Park gains four historic districts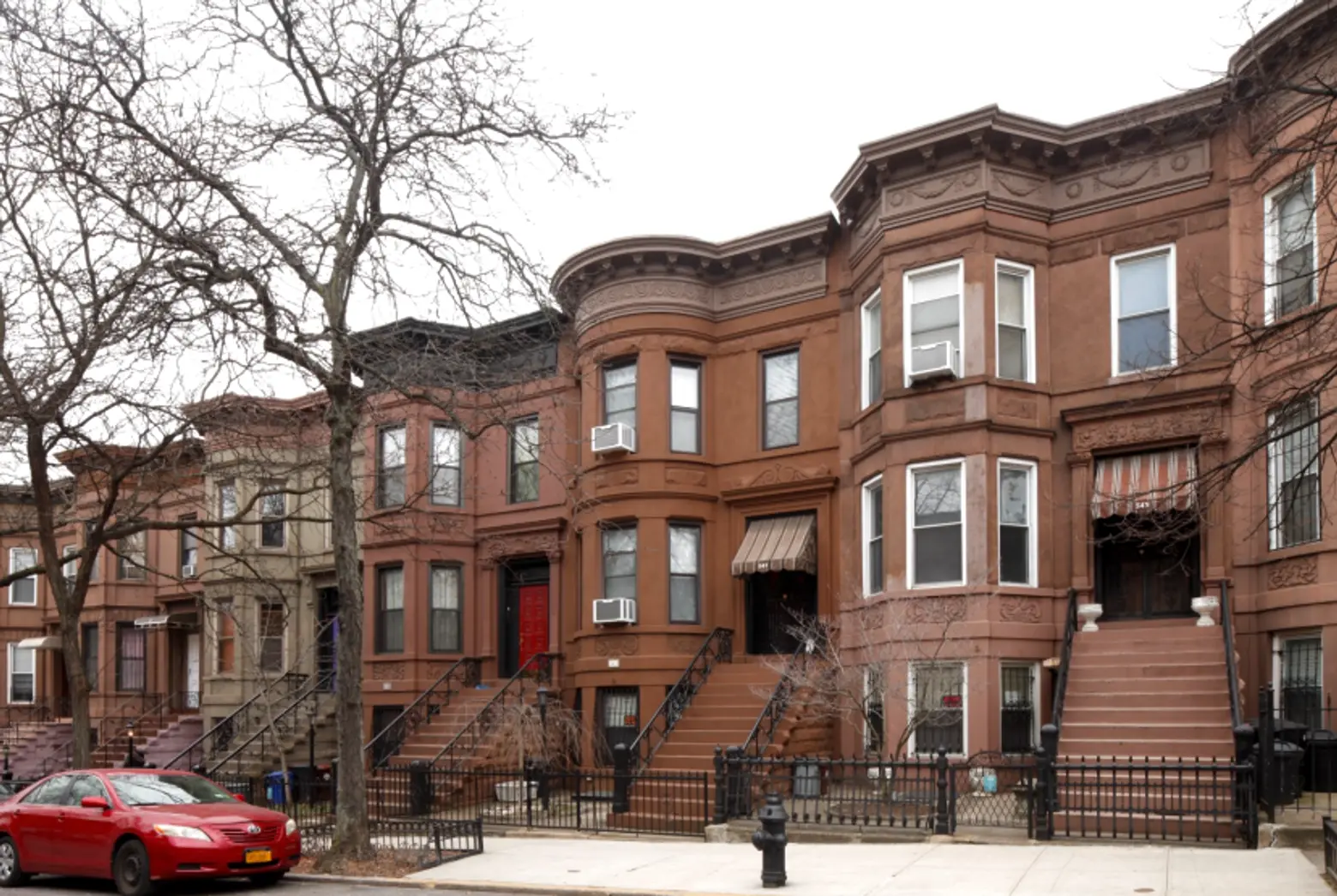 535 to 545 48th Street via LPC
The Landmarks Preservation Commission on Tuesday voted to designate four historic districts in Sunset Park, protecting the Brooklyn neighborhood from potential out-of-scale alterations and development. The noncontiguous areas include Sunset Park North, Central Sunset Park, Sunset Park 50th Street, and Sunset Park South, all standing out for their cohesive and intact architecture, according to the commission.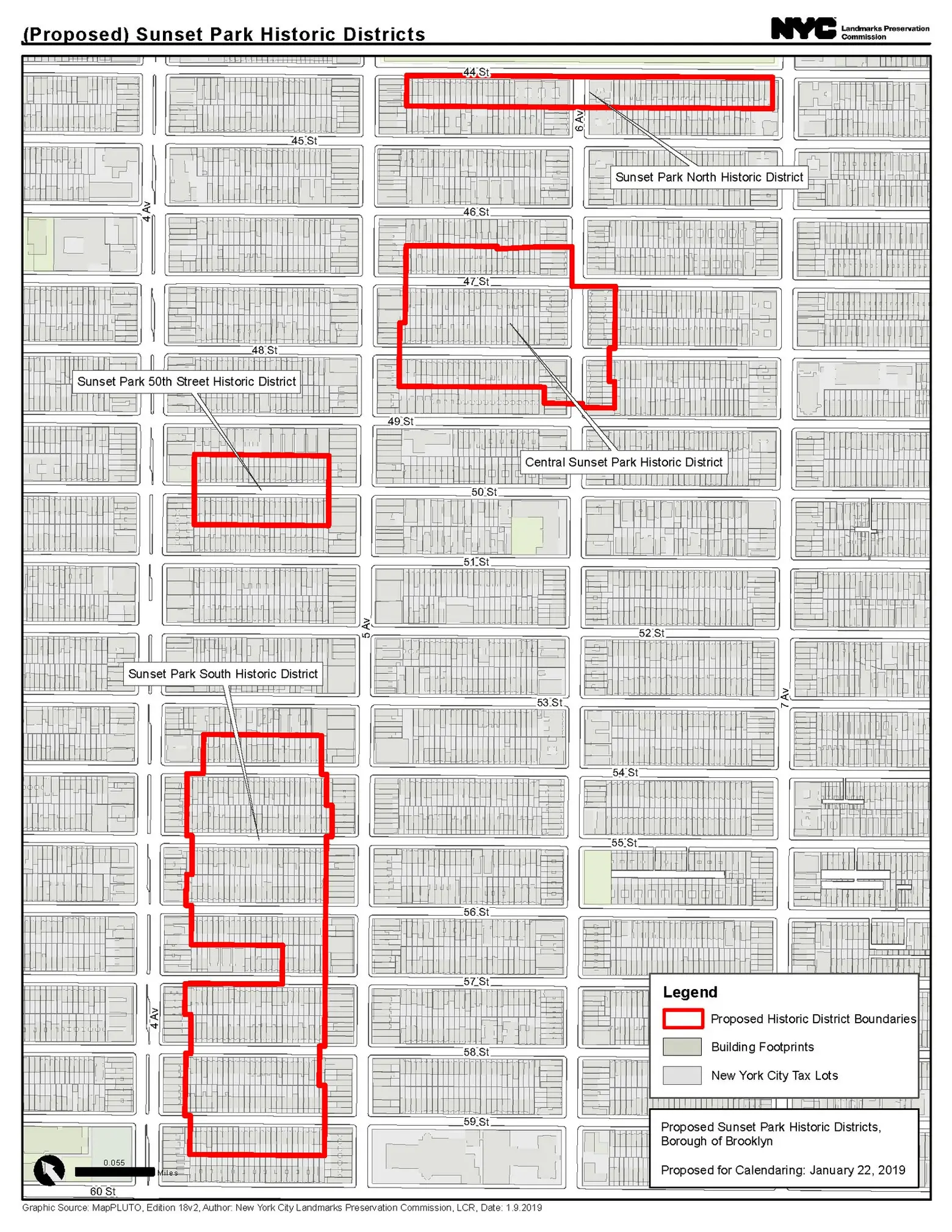 Via LPC
"The history of Sunset Park is reflected in the architecture and natural topography found in these four historic districts that feature intact rows of buildings that represent the major periods of development in this neighborhood," LPC Chair Sarah Carroll said in a statement.
The latest effort to get city protections for the neighborhood started in 2013 when the Sunset Park Landmarks Committee started researching and petitioning neighbors. After collecting the data, the group submitted its request for evaluation to the LPC the next year.
"On many blocks generations of Sunset Parkers have kept their rowhouses intact and looking historic, but that history is being erased by an increase in absentee investors destroying the rowhouse facades," Lynn Massimo, the project leader of the Committee said. "That history, which is not only architectural history but is also the history of a proud immigrant and working class community, deserves to be honored and preserved."
In 1988, nearly all of the neighborhood was listed on the National Register of Historic Places. But advocates have pushed for city landmark status because this designation better prevents demolition and inappropriate changes. This week, Gov. Andrew Cuomo announced that the state's Board for Historic Preservation nominated Sunset Park's Fourth Avenue Methodist Episcopal Church for state and national designation.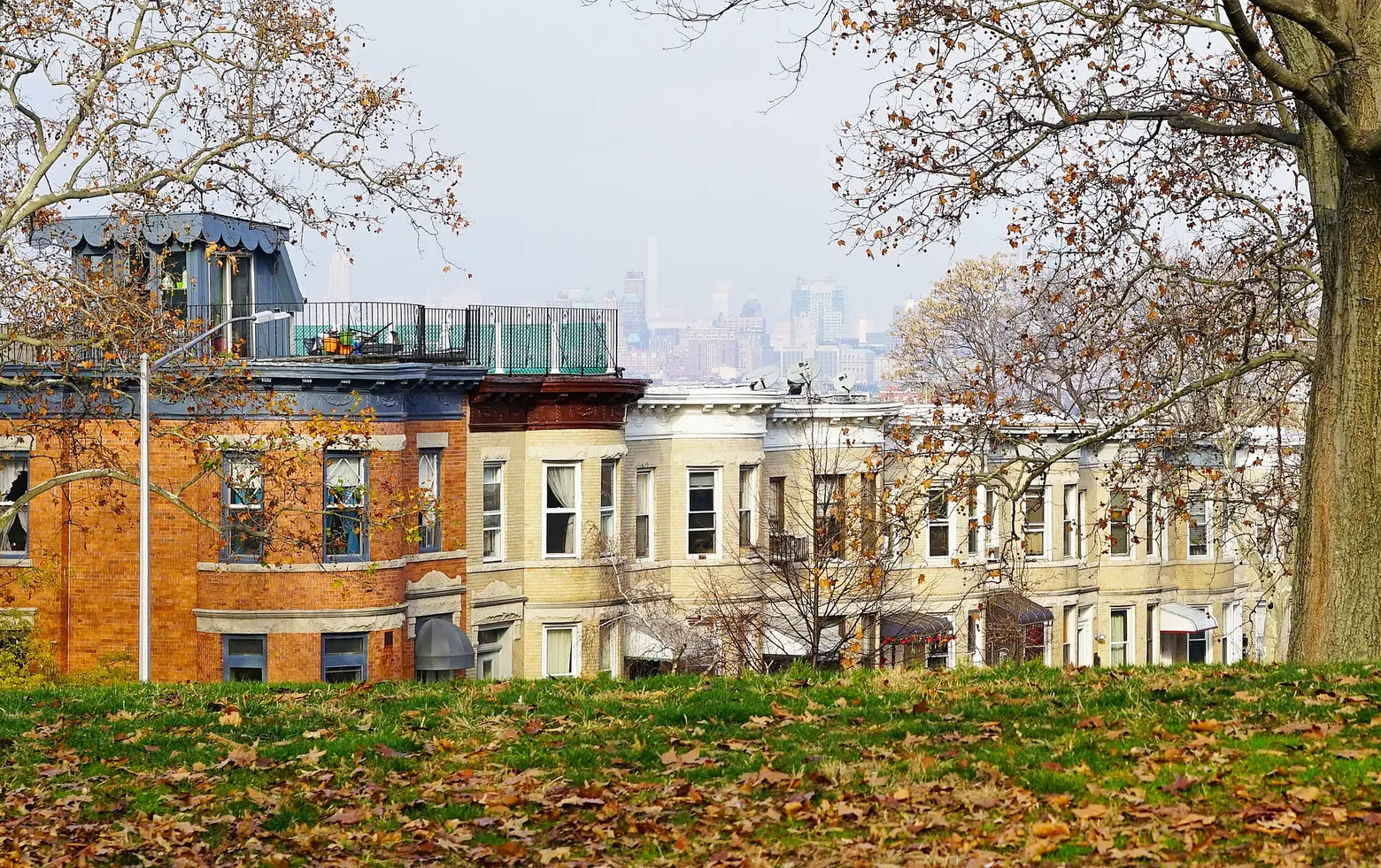 Via Flickr
The row homes in the four districts were built between 1890 and 1919 and consist of a combination of neo-Grec, Romanesque and Renaissance Revival design. The exteriors consist of a variety of materials, like brick, limestone, and brownstone.
When Sunset Park transformed from farmland to an industrial area, thanks to the new 4th Avenue subway line, development took off and homes were constructed for working-class New Yorkers, including many immigrants. In the early 1900s, Sunset Park was home to Irish, German, Norwegian, Swedish, and Finnish immigrants. Today, the neighborhood is home to the city's third Chinatown and Brooklyn's first.
RELATED: