New IKEA collaboration features robotic furniture for small space living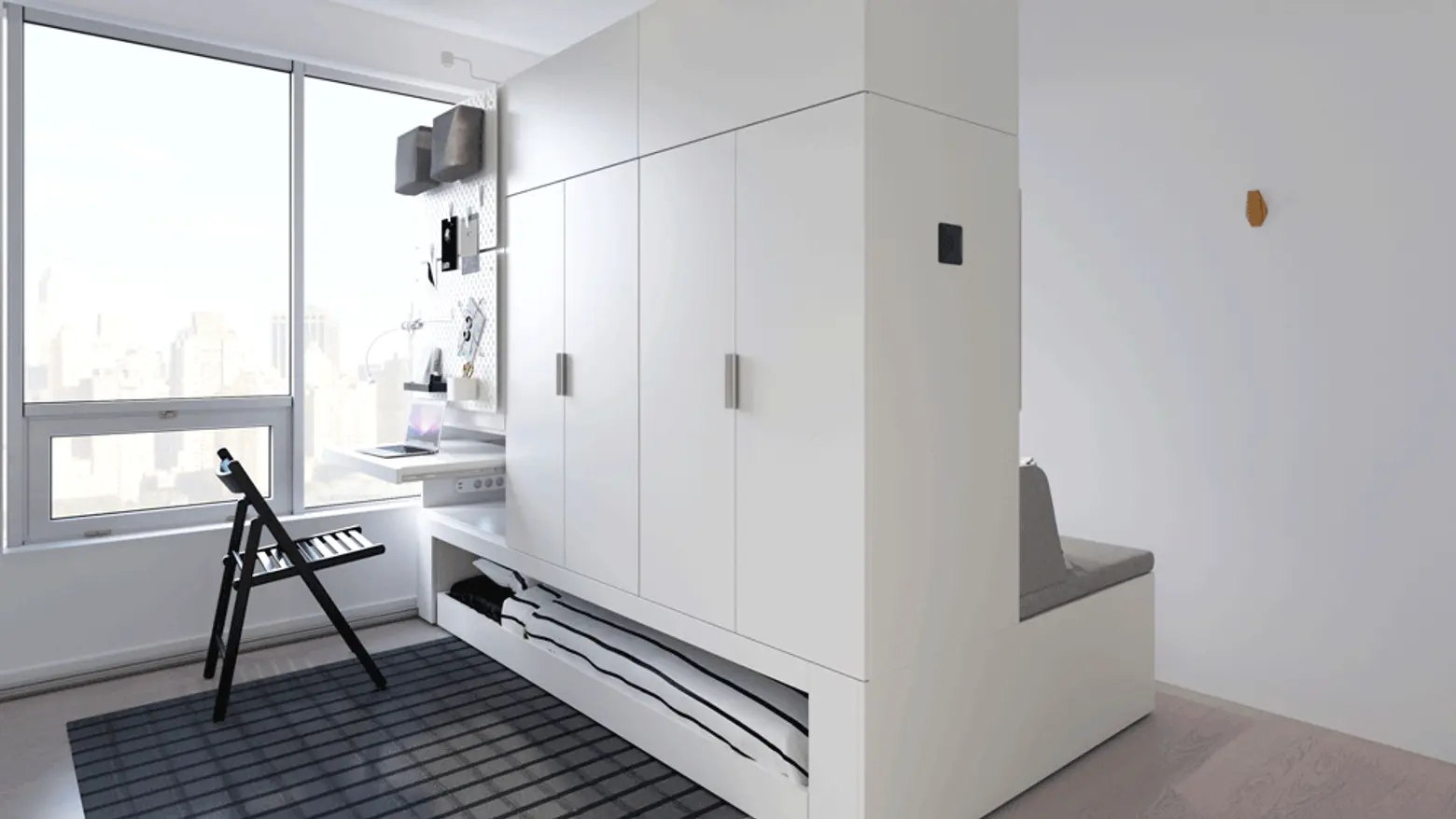 The way people live in their homes is constantly evolving, and IKEA manages to keep evolving to address our changing needs; case in point: a new collaboration between the Swedish furniture giant and Ori, an American startup that has been developing robotic furniture ideal for modern living, has resulted in a new IKEA line called ROGNAN. The new "robotic furniture solution for small space living," will help modern urbanites combine comfort and convenience in small spaces, without sacrificing style.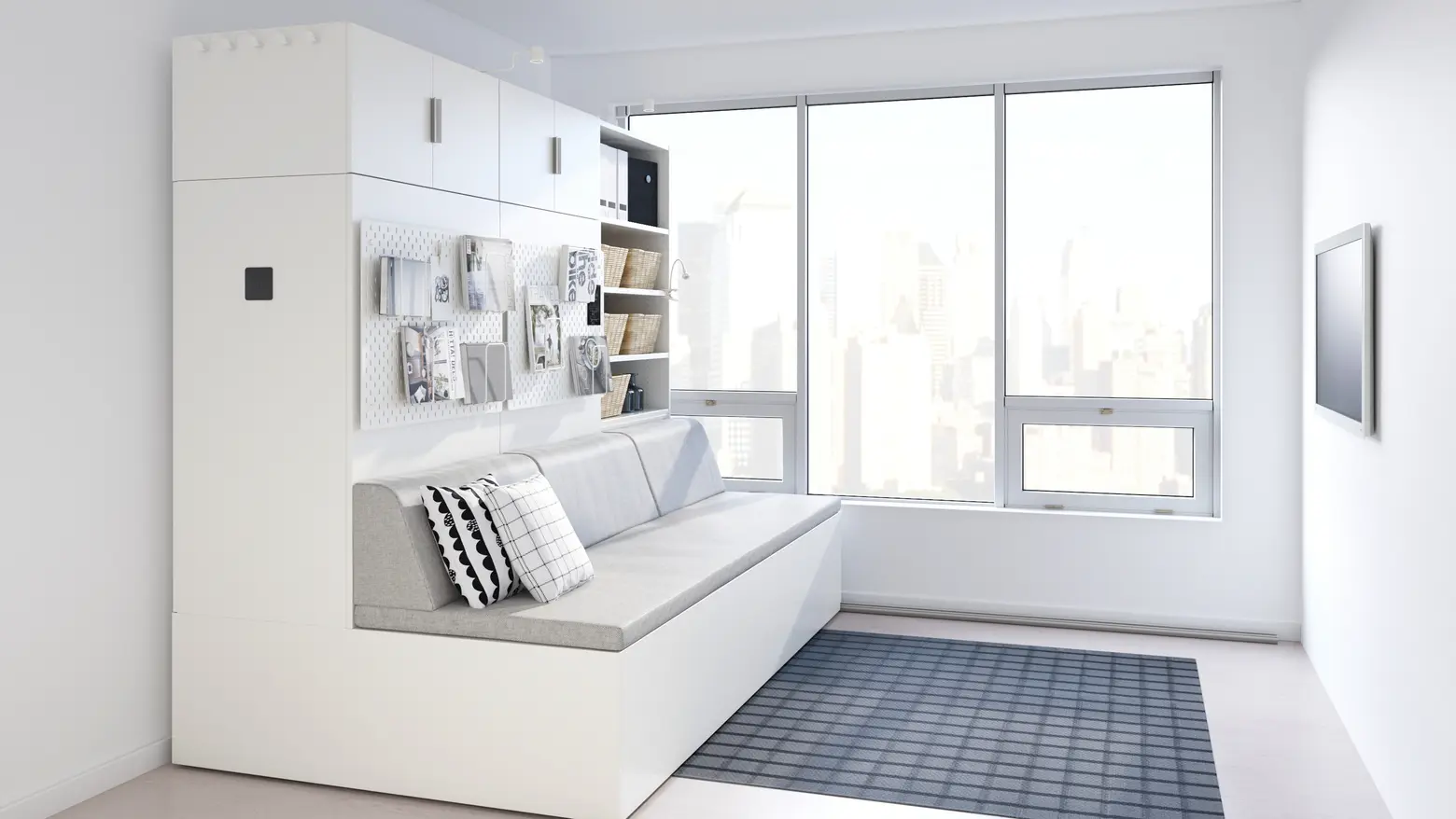 Knowing that more and more people are moving to cities–and living in smaller spaces as a result–IKEA asked, "How can you utilise the square meters of your home in a better way without compromising on either function or your dreams?" and found an answer in a combination of Ori's robotic platform and system-oriented thinking, using the existing storage solution PLATSA as a standard geometry.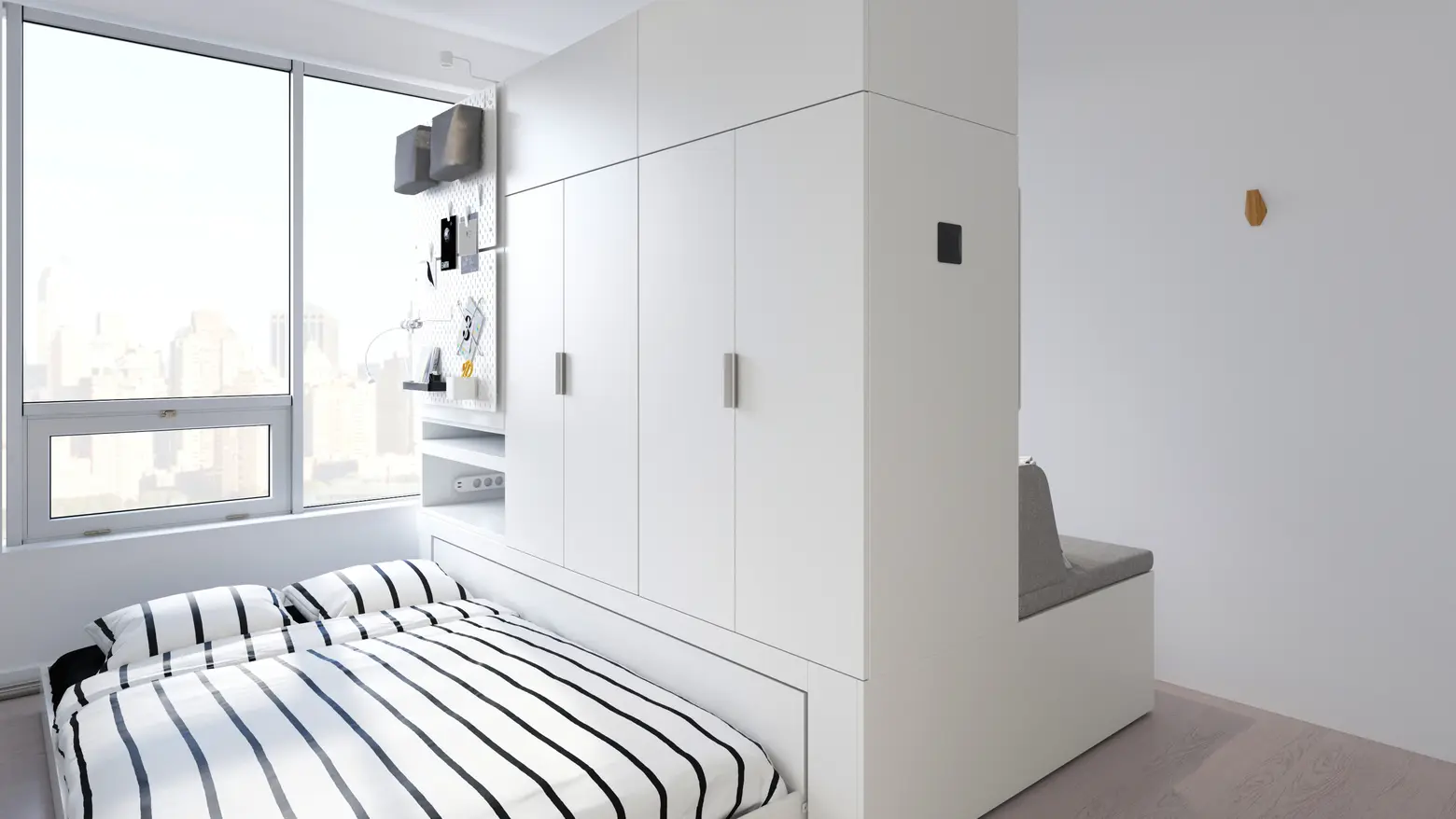 People can easily change the look and function of ROGNAN, or move the components elsewhere if needed. ROGNAN also works with TRÅDFRI cabinet and wardrobe smart lighting. Seana Strawn, product developer for new innovations at IKEA of Sweden, said of the new solution, "With ROGNAN, small space living customers will no longer have to compromise their needs, dreams or comfort in order to achieve a multi-functional living environment. With ROGNAN the customer gets eight extra square meters of living space, using robotics to transform the solution from bedroom to walk-in closet, to work space, to living room."
So how does it work? An all-in-one solution is activated through a simple interface touchpad. Says Strawn, "Instead of making the furniture smaller, we transform the furniture to the function that you need at that time. When you sleep, you do not need your sofa. When you use your wardrobe, you do not need your bed etc."
The company developed ROGNAN based on the needs of the "extreme small-space living consumer" found in the IKEA retail markets of Hong Kong and Japan; They'll be the first to test it out: The first launch of ROGNAN will be in Hong Kong and Japan in 2020.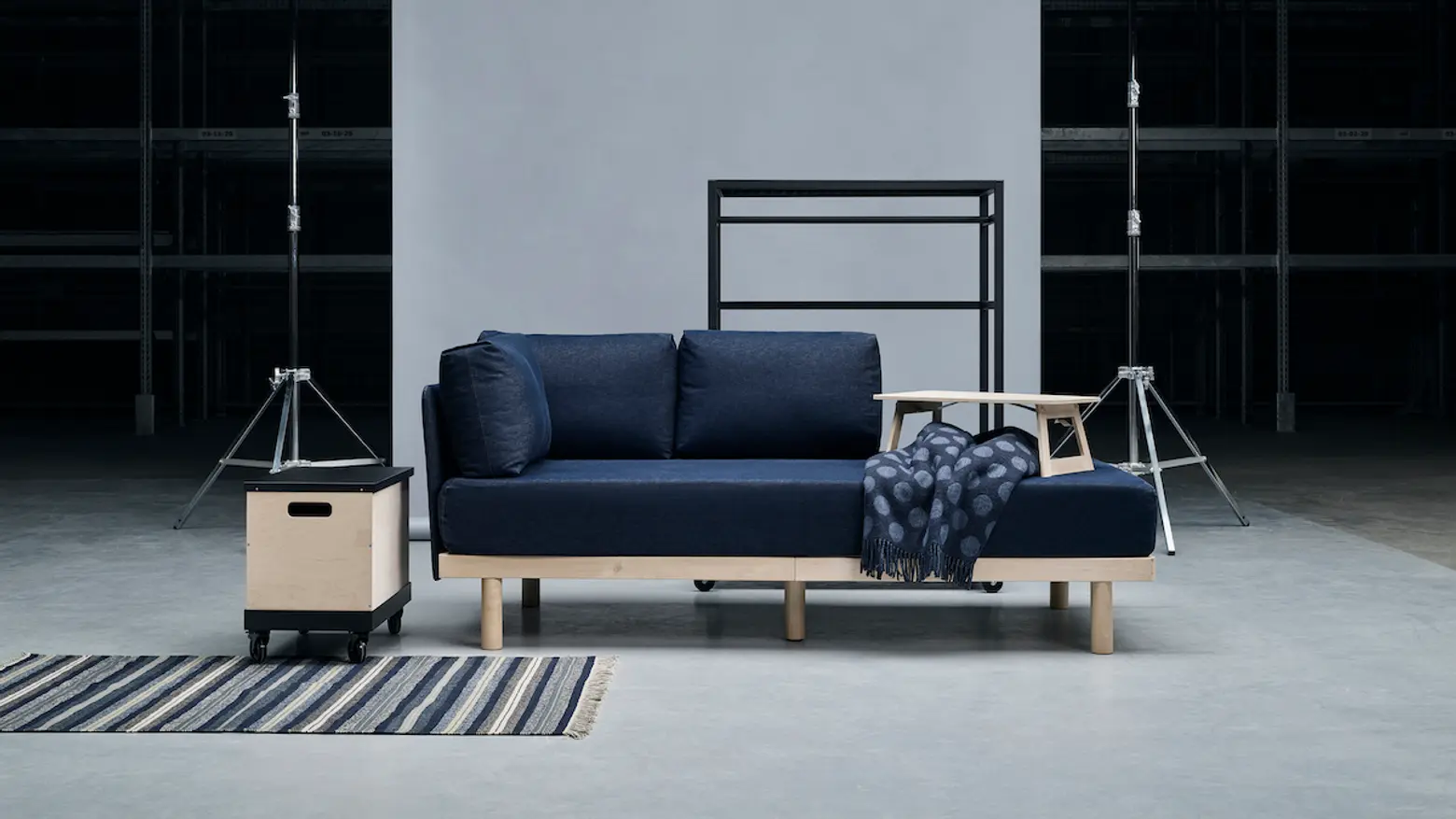 Small-space dwellers elsewhere haven't been forsaken, though. IKEA has also developed the RÅVAROR collection for urbanites who live in small apartments and move often. It's not robotic, but it is easy to stack, pack and move–and quickly transform into part of a comfortable home. The collection, which will be available worldwide in 2020, will include 20 products, including a daybed and sofa, tables, mini kitchen, open storage solutions on castors, storage boxes, textiles and lighting, all designed with small space living, flexibility and easy transportation in mind.
RELATED:
Images courtesy of IKEA.