Jersey City vote to curb short-term rentals could mean trouble for Airbnb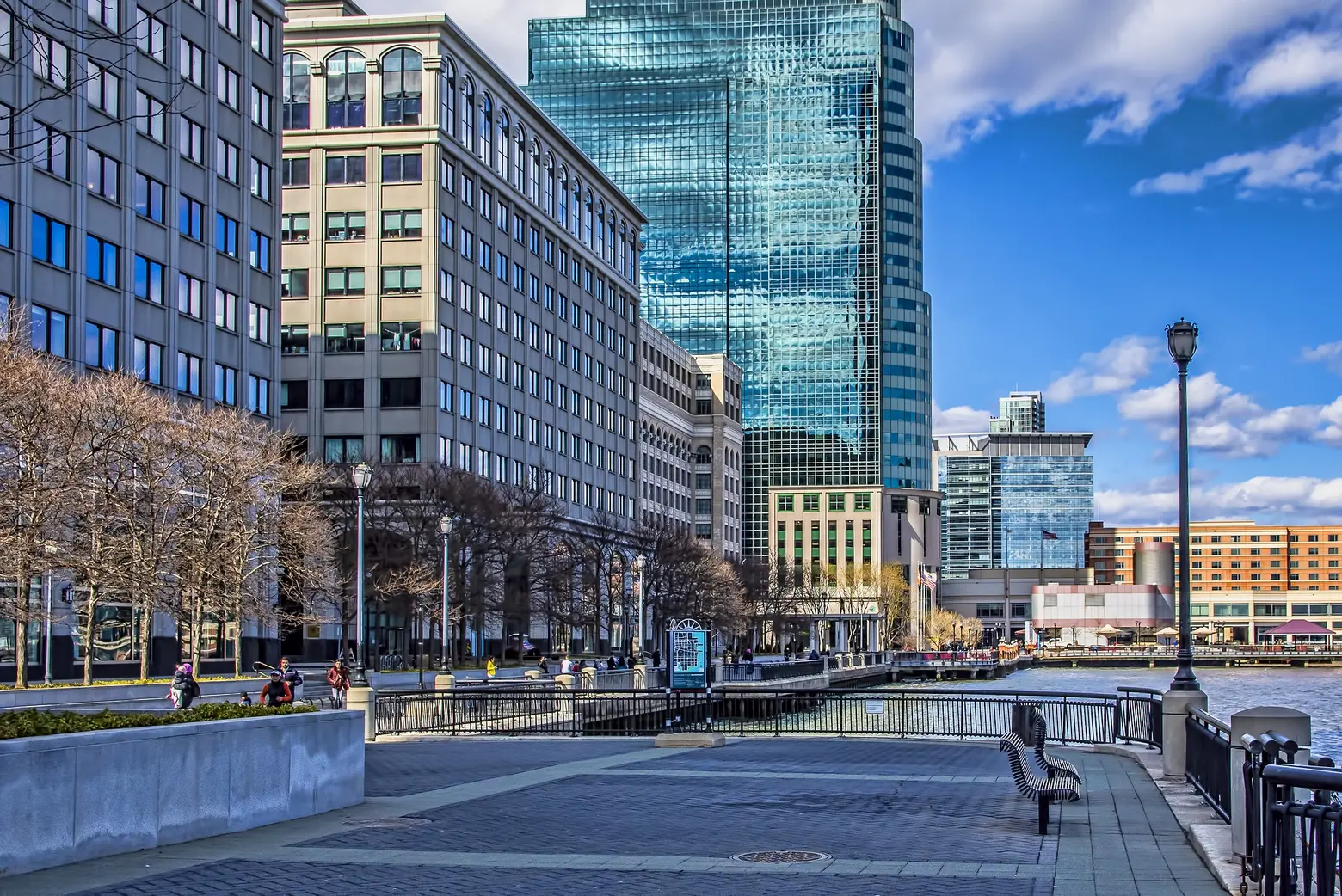 The Jersey City waterfront, via Pixabay
The Jersey City waterfront, via Pixabay
A big-money battle between Airbnb and the hotel industry may leave small hosts stranded after a decisive vote in Jersey City Tuesday. Voters in New Jersey's second-largest city faced a referendum on new, beefed-up regulations on short-term rentals intended to limit the reach of Airbnb and other home-stay companies. According to the New York Times, voters overwhelmingly decided in favor of a law that will require owners of short-term rental properties to get a permit from the city, put a cap on the size and number of units that can be used for short term rental purposes, and limit short-stay rentals to a maximum of 60 days a year if the owner is not physically on-site. The ordinance also bars all renters from using their units as short-term rentals.
As The Real Deal reported, an ordinance passed in Jersey City last June had put a 60-day cap on short-term rentals when the owner isn't in the home and forbade short term rentals in buildings with more than four units. Hosts challenged the new law on the grounds that it seriously curtailed their incomes and put them in dire financial straits.
Airbnb invested $4.2 million in a campaign to oppose the city's latest round of regulations, leading a political action committee called "Keep Our Homes." The Hotel Trades Council, for its part, put its financial support behind the Sharebetter Coalition, spending over $1 million to get the regulation passed.
The debate leading up to the vote also pitted Airbnb against a former ally, Jersey City mayor Steve Fulop. In 2015, the city made a deal with Airbnb to collect a six percent hotel tax on homes rented on the platform–the first incidence of such an agreement in the tri-state area.
Though the $31 billion hospitality industry disruptor doesn't do too much business in Jersey City–just over 3,000 listings and 1,500 hosts–any legislation that limits the company's impact could set a precedent for a much wider market, and Airbnb, which is looking to go public next year– has been fighting similar regulations in other cities for years.
Airbnb is also involved in a legal struggle with New York City over a law that requires them to share information on a monthly basis about its listings and hosts. They sued the city on the grounds that the law was unconstitutional, and in January, a federal judge blocked the law from taking effect. The matter is currently being addressed in the courts.
At pro-Airbnb gatherings leading up to Tuesday's vote, hosts insisted they use the extra income support their families and thrive with rents rising and living becoming more expensive in gentrifying cities. The Hotel Trades Council and other opposition groups claim the regulations don't target people who rent out rooms in their homes, but rather commercial operators who come over from New York City and buy up properties to avoid regulations there. New York State's Multiple Dwelling Law limits short term rentals to less than 30 days unless the host is on the premises in buildings with more than three units.
Whether they are the intended target or not, though, the new regulations may go a long way toward curtailing the income of small hosts. Airbnb supporters called the limits basically a "ban" on listings.
The mayor defended his decision to back the restrictions despite his earlier moves to embrace Airbnb in Jersey City, citing a situation that changed from small hosts supplementing their income to "companies coming across the river from New York that are buying five and ten houses on a block and turning them into illegal hotels." He spoke also of the fact that the proliferation of short term-rentals has driven up the cost of housing.
Airbnb spokeswoman Liz DeBold Fusco said Fulop's apparent reversal was a slap in the face to residents who benefitted from, among other things, a boost to local tourism: "These thousands of residents may be in serious financial jeopardy, with some even at risk of foreclosure or bankruptcy–all because of the Mayor's short-term rental ban, crafted at the behest of the hotel industry's special interests."
Fulop said following the vote, which saw at least 70 percent of voters in favor of limits on short-term rentals, "They thought their money would win and I'm proud that Jersey City said otherwise. If I was an investor in Airbnb I would certainly take note, as this message of regulation wasn't sent by politicians, but it was dictated directly from the people."
RELATED: