New Jersey sues to block NYC's congestion pricing plan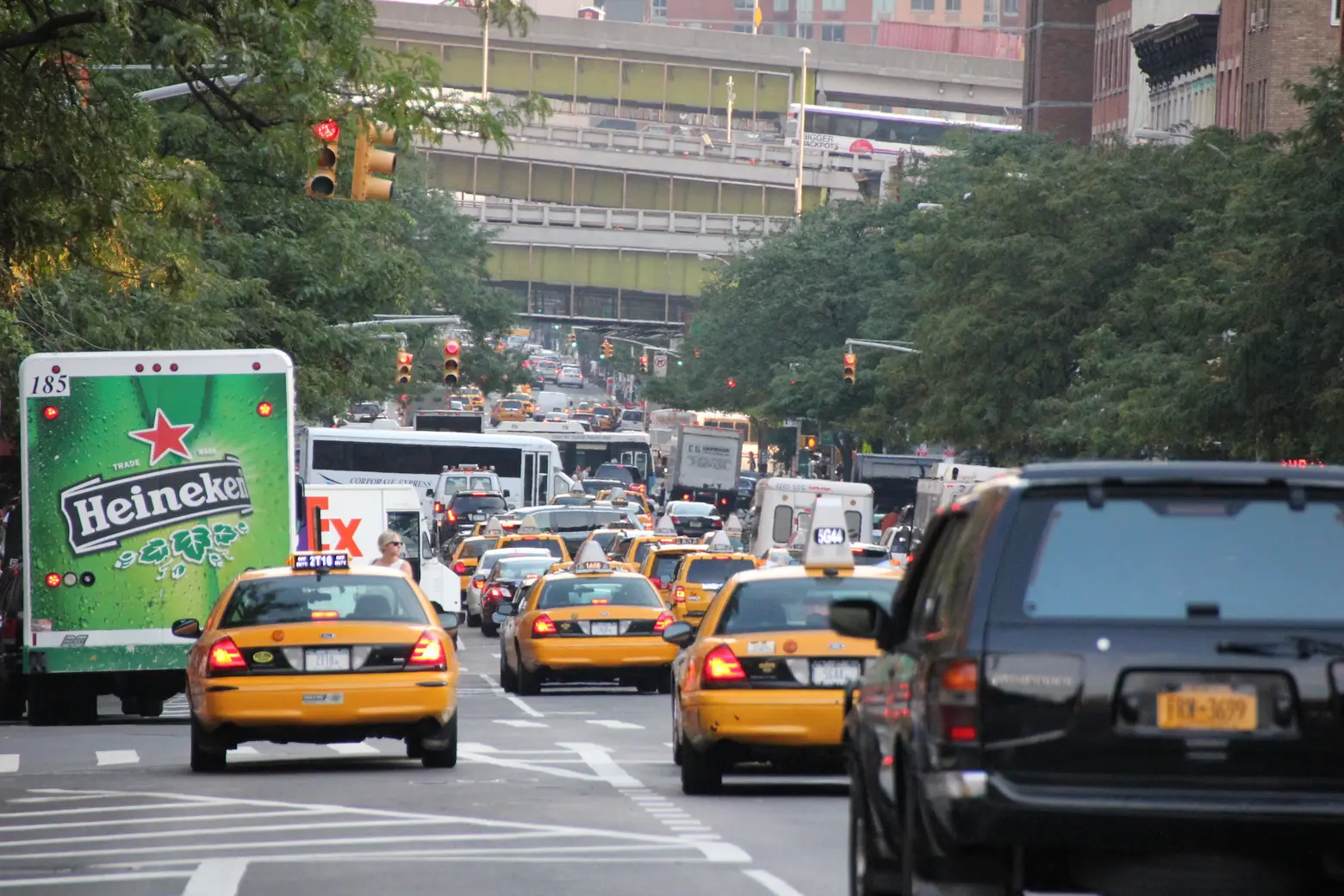 New Jersey is suing to block New York's congestion pricing program. Gov. Phil Murphy announced on Friday a lawsuit against the U.S. Department of Transportation and the Federal Highway Administration, claiming the plan to charge drivers entering certain parts of Manhattan is unfair to Garden State residents. In the complaint, the state said the agencies did not conduct a full environmental review.
Last month, the federal agencies approved the Central Business District Tolling Program, the nation's first congestion pricing plan. The program will charge drivers entering Manhattan south of 60th Street during peak hours between $9 and $23 for non-commercial vehicles and between $12 and $82 for trucks; final toll rates have not been decided yet.
Designed to curb truck traffic in the city's most congested areas and reduce air pollution, the toll is projected to generate roughly $1 billion in annual revenue for the Metropolitan Transportation Authority. The MTA previously said the program could begin as early as May 2024, but the new lawsuit may delay its rollout.
In the lawsuit, New Jersey claims the environmental review did not take into account how the tolls would change commuting patterns.
"Diverting traffic from one place means it will increase traffic elsewhere, with all the concomitant environmental and public health impacts," the lawsuit reads. "The end result is that New Jersey will bear much of the burden of this congestion pricing scheme–in terms of environmental, financial, and human impacts–but receive none of its benefits."
The complaint also says the Federal Highway Administration bypassed a full environmental impact statement, which the state wants the MTA to conduct.
"The costs of standing idly by while the MTA uses New Jersey residents to help balance its budget sheets are more than economic," Murphy said in a statement.
"At the MTA's own admission, its tolling program would divert traffic and shift pollution to many vulnerable New Jersey communities, impacting air quality while offering nothing to mitigate such considerable harm. Today we stand as a unified front against this reckless scheme and reaffirm our commitment to combat the unjust taxation of our hardworking residents by other states."
RELATED: