Hoboken approves transit-oriented mixed-use project on the waterfront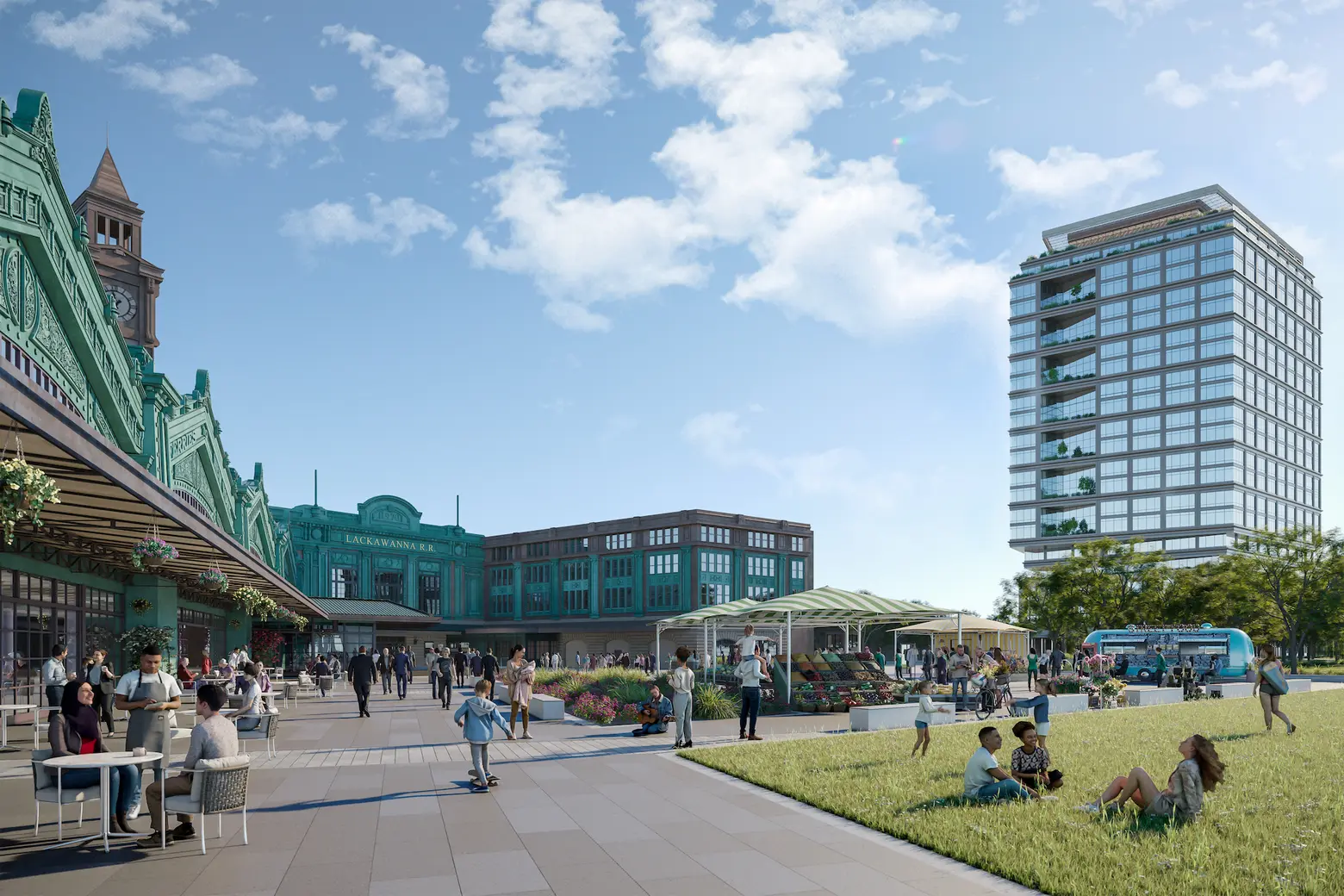 All renderings courtesy of LCOR
After 15 years of delays, the plan to revitalize the southern end of the Hoboken waterfront is officially moving ahead. Mayor Ravi Bhalla on Thursday signed a redevelopment agreement that paves the way forward for Hoboken Connect, a mixed-use development that includes new office space, housing, and public open space near the transit hub Hoboken Terminal.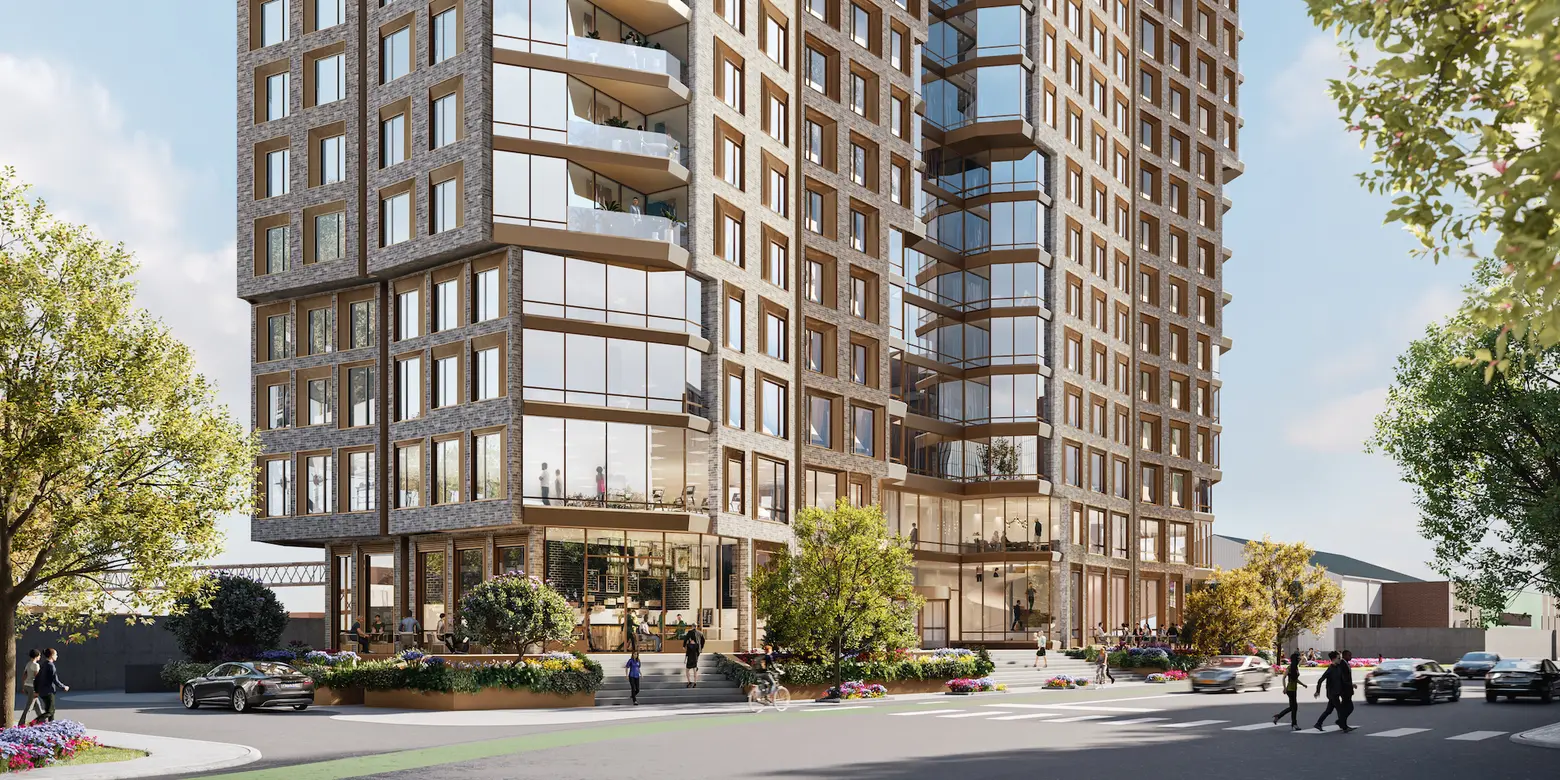 The residential project planned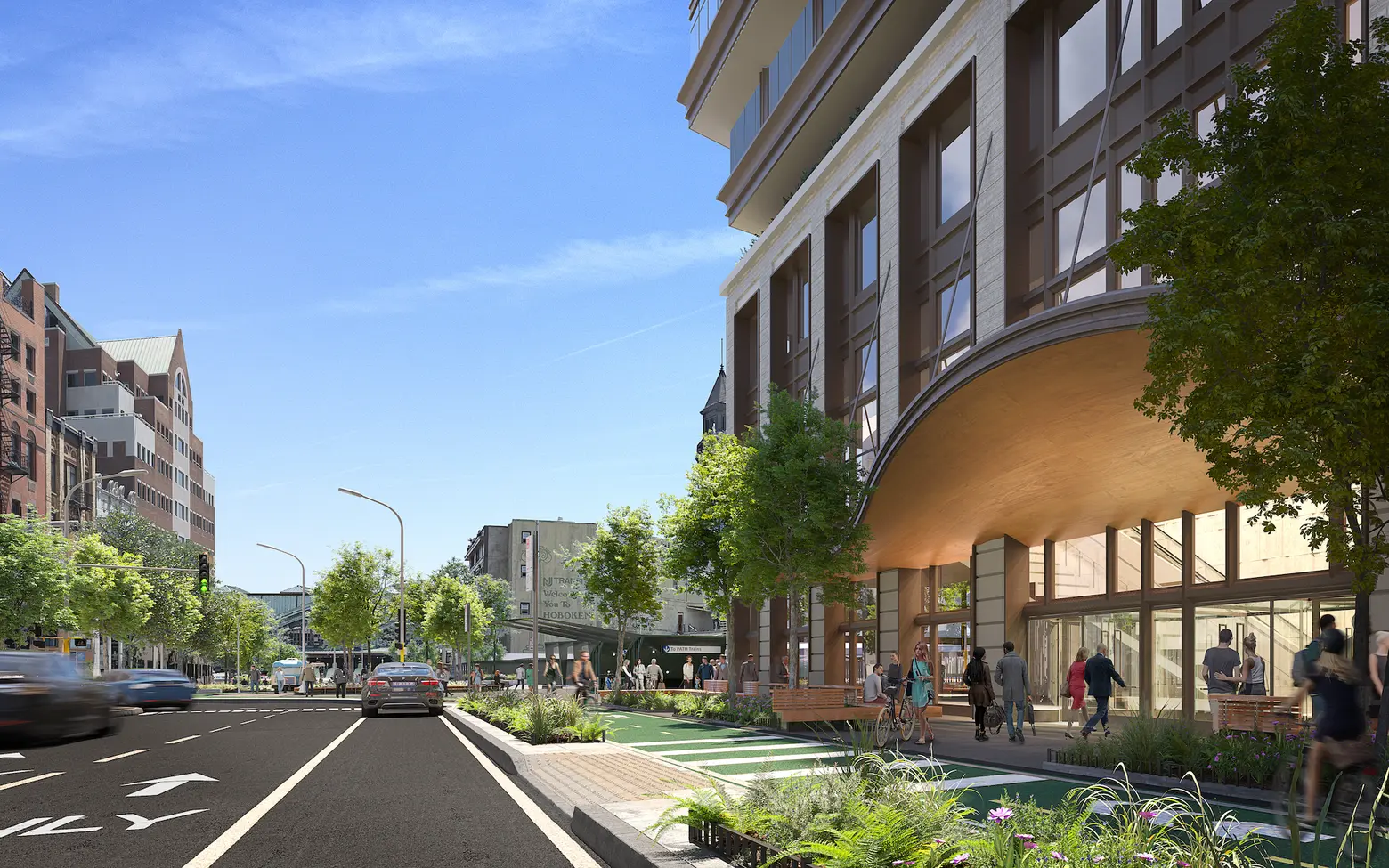 Rendering shows the new office development proposed
Led by LCOR, Hoboken Connect is a multi-phase project that includes several upgrades to public infrastructure, including the construction of a new bus terminal on Hudson Place, the preservation and reactivation of NJ Transit's Lackawanna Terminal and Warrington Plaza, and improvements for better access to the transit center by cyclists and pedestrians.
Gov. Phil Murphy committed $176 million in the FY23 state budget for the public improvement phase.
The private phase of Hoboken Connect includes a 389-unit mixed-use residential building with 20 percent of the apartments affordable, a 20-story office building with a rooftop terrace, 5,000 square feet of retail space, and public open space investments, including a new pedestrian walkway.
Beyer Blinder Belle, CetraRuddy, FXCollaborative, and Matthews Nielsen Landscape Architects will serve as the project's architects.
"The State's multi-million-dollar investment into our community will be transformational at this historic gateway into our City's downtown," Bhalla said. "Through the private phase of this crucial project, the City will also be able to increase its affordable housing stock with a landmark 20 percent set aside through the construction of new residential units. Thank you to Governor Phil Murphy and Senator Brian Stack, as well as Assemblywoman Annette Chaparro and Assemblyman Raj Mukherji for their commitment to this project."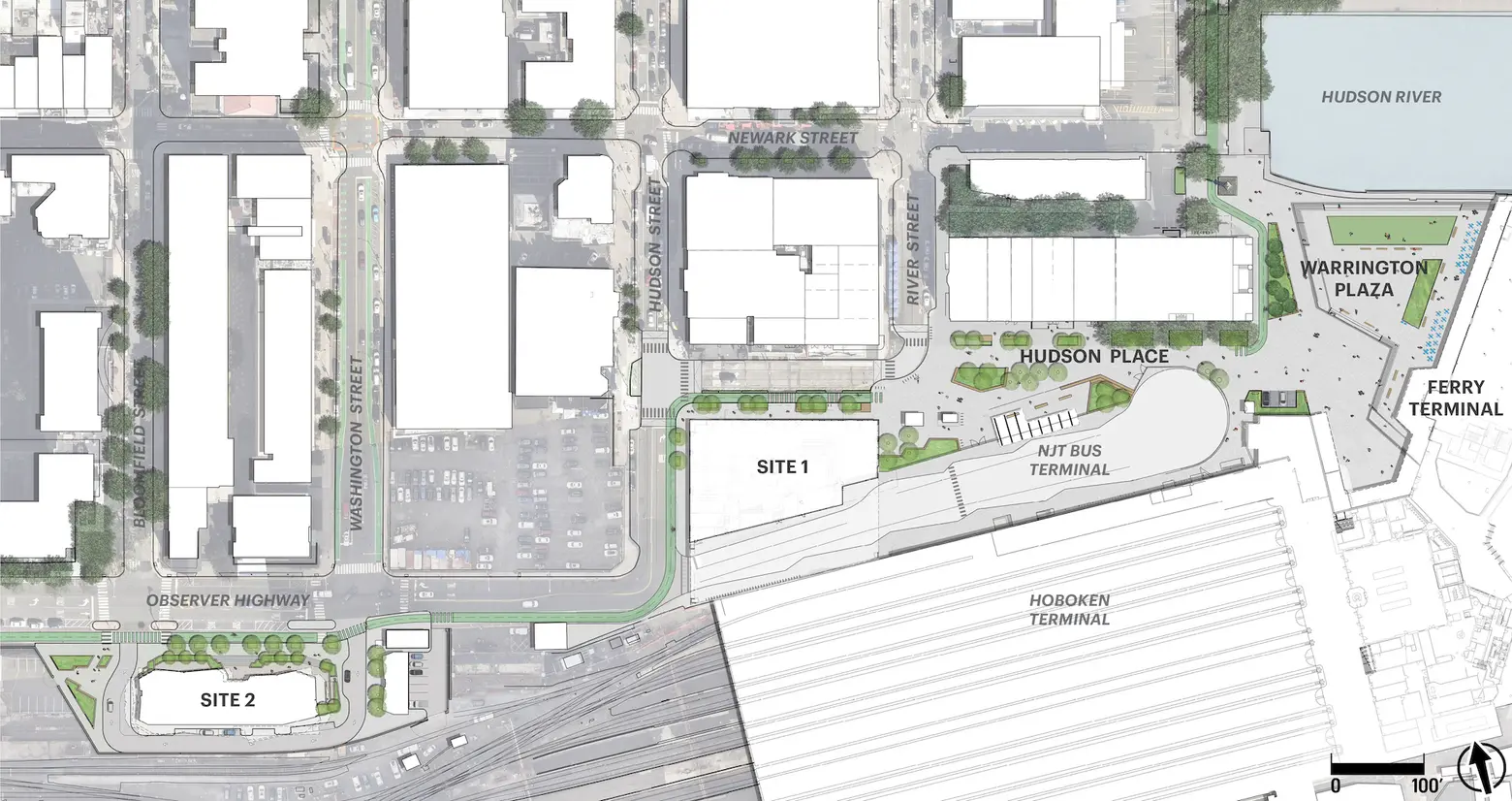 Construction is expected to begin this fall. Upon completion, the project will "directly and indirectly support" 15,290 permanent jobs and $234 million in tax revenue annually, according to the developer.
Plans to overhaul this section of the Hoboken waterfront have been in the works for 15 years, with setbacks like Hurricane Sandy and the Covid-19 pandemic stalling progress.
"As Hoboken continues to be a destination for people all across New Jersey, our region, and beyond, I am thrilled that money from the state budget will be used to revitalize the downtown area near our beautiful and historic Terminal," Assembly Member Annette Chaparro, who represents the city, said in a statement.
"This project will be a benefit not only for those who visit, but it will also enhance the quality of life for Hoboken residents who will realize improvements and expansions to recreational spaces, our crucial transportation system, as well as new retail and housing opportunities."
RELATED: