De Blasio's new budget boosts funding for anti-Airbnb enforcement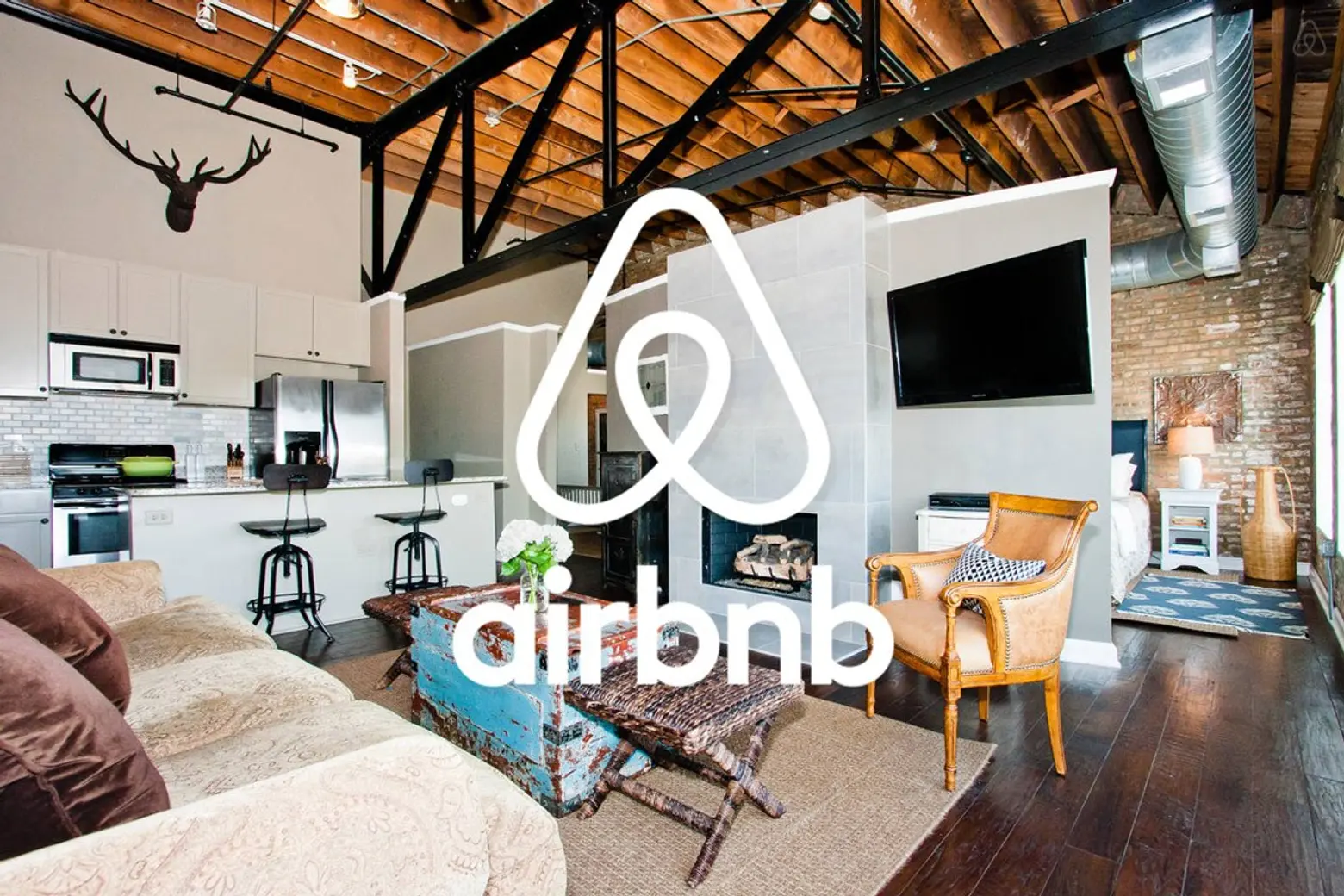 With the announcement of Mayor de Blasio's new executive budget on Wednesday, the shaky relationship between the short-term rental company Airbnb and New York City continues. As reported by Crain's, the city plans to crack down on illegal short-term rentals by spending an extra $2.9 million over the next two fiscal years. For the fiscal year 2018, the mayor plans to pour $1.6 million into expanding the city's Office of Special Enforcement, which inspects and fines landlords who rent entire apartments out for fewer than 30 days.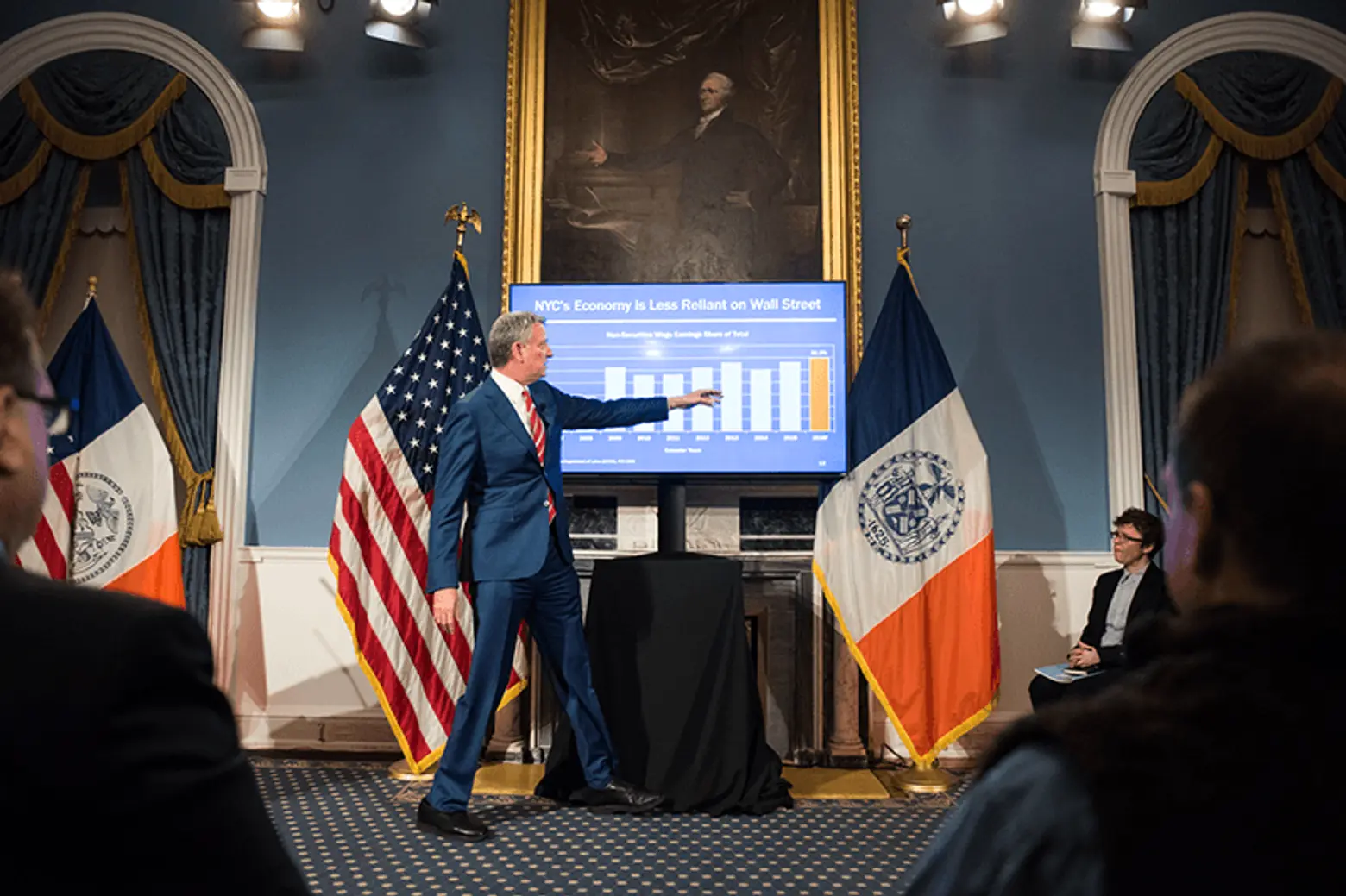 Mayor de Blasio presenting his FY 2018 executive budget via NYC.gov
The city will add 16 staffers to the 32-member team to help efforts in finding landlords who break state law. Last June, the state legislature extended a bill that bans illegal short-term rentals and imposes a fine of up to $7,500 for breaking it. Since then, 15 entities have been fined for 128 violations totaling $232,000. Mayoral spokesperson, Melissa Grace, said that de Blasio plans on hiring more building inspectors, lawyers and police officers to "beef up" enforcement.
"From tall towers in Midtown Manhattan to brownstones in Brooklyn and entire buildings on Manhattan's Upper West Side, this illegal activity takes permanent housing off the market, puts people at risk and damages neighborhoods."
The mayor's executive budget, which still needs City Council approval, will put $1.6 million in the fiscal year 2018 and $1.3 million in the fiscal year 2019. This fall, the city will launch a campaign to inform residents about new short-term rental rules and according to the mayor's office, they expect complaints regarding illegal rentals to grow 50 percent in response to the campaign.
In response, an Airbnb spokesperson, Peter Schottenefels, said: "Airbnb supports efforts to crack down on illegal hotels that remove housing from the market and welcomes the opportunity to work with the City to target truly bad actors. We hope the mayor recognizes that 96 percent of Airbnb hosts who share the home in which they live responsibly should not be subjected to fines and harassment by city agents."
[Via Crain's]
RELATED: