Face masks, health screenings now required at all NJ workplaces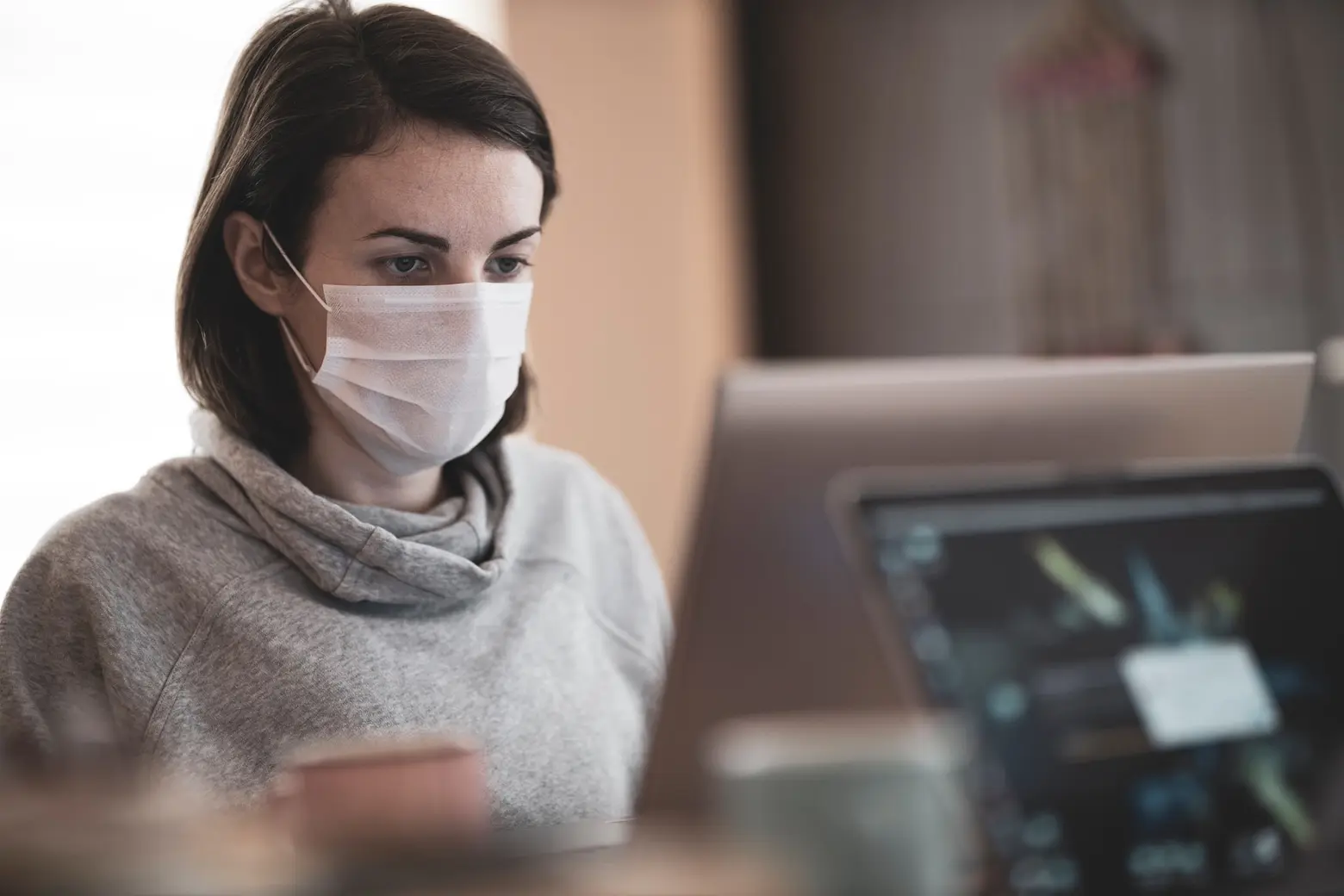 As New Jersey continues to see an uptick in coronavirus cases across the state, Gov. Phil Murphy on Tuesday mandated new health and safety rules for all workplaces. Starting November 5, workers at private and public sector companies must wear face masks, maintain at least six feet from one another, and undergo daily health screenings. Murphy's executive order comes as the state continues to fight against the spread of COVID-19. Last Saturday, nearly 2,000 new cases were reported statewide, the most recorded since May.
According to Labor Commissioner Robert Asaro-Angelo, the executive order makes New Jersey the only state to "leverage its public sector-only jurisdiction to protect workers in the private sector" from the virus.
The executive order mandates that all employers require workers to maintain social distancing, wear face coverings, and undergo daily health screening checks, which could include temperature checks and health questionnaires. Employers must provide workers and visitors sanitization materials and face masks at no expense to those individuals. And employees must be made aware of any known exposure to COVID-19 at the workplace.
"Like so much else, where Washington has failed to lead, New Jersey will step up to fill the void," Murphy said during a press briefing this week. He said the state had to create its own mandatory guidelines because the federal government has not done so.
"Since the start of the pandemic, New Jersey workers across all sectors have risen to the challenges imposed by COVID-19," Murphy said in a statement. "Yet, the federal government has failed to provide all workers the proper standards and protections that they deserve. Today's executive order closes that gap to help ensure the health and safety of our workforce during this unprecedented time."
Next week, the Department of Labor and Workforce Development will launch an online intake form to receive complaints from workers about any workplace violations. Working with the Department of Health, the state will shut down any workplaces found to be in violation.
As NJ.com reported, the order follows a six month-campaign led by the Protect NJ Workers Coalition, made up of community groups, unions, and workers rights advocates, that urged Murphy to protect workers. In a report released in September, Make the Road New Jersey found that roughly two in three essential workers who worked throughout the pandemic reported feeling unsafe at work.
"As an essential worker who became sick during the pandemic and lost my job, I know first hand the importance of strong worker protections," Tania Gonzalez, a member of Make the Road NJ, said in a press release from Protect NJ Workers Coalition. "My employer didn't give me any protective equipment and did not abide by social distancing protocols. Enforceable standards save lives."
RELATED: