190-year-old Neir's Tavern reopens for outdoor dining in Woodhaven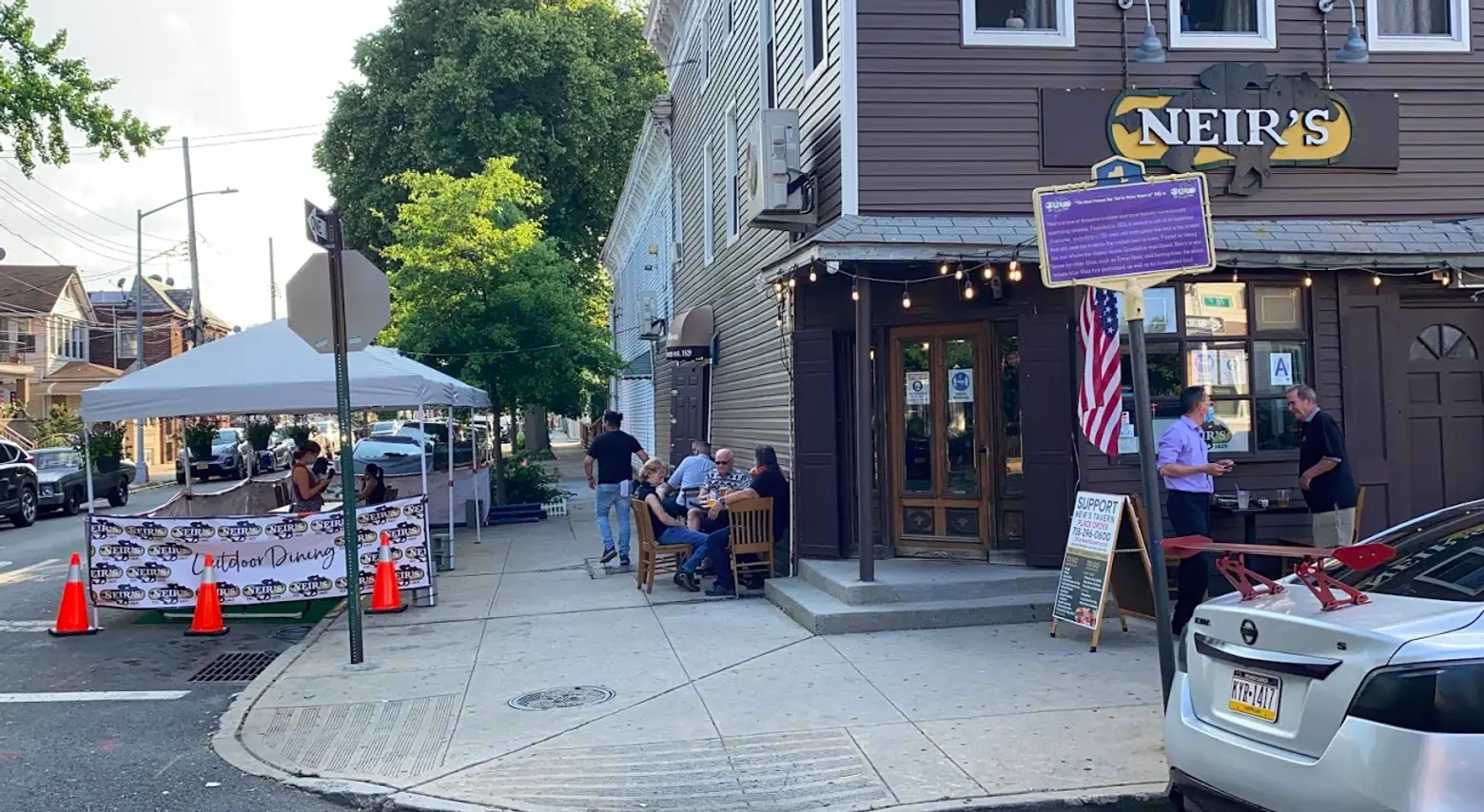 Photo courtesy of Neir's Tavern
After nearly shutting its doors earlier this year because of a rent increase and then temporarily closing in March because of the coronavirus, it's been a tough few months for Neir's Tavern, a bar in Queens founded more than 190 years ago. But, with support from regulars, the historic establishment in Woodhaven reopened this month for outdoor dining, the New York Post reported.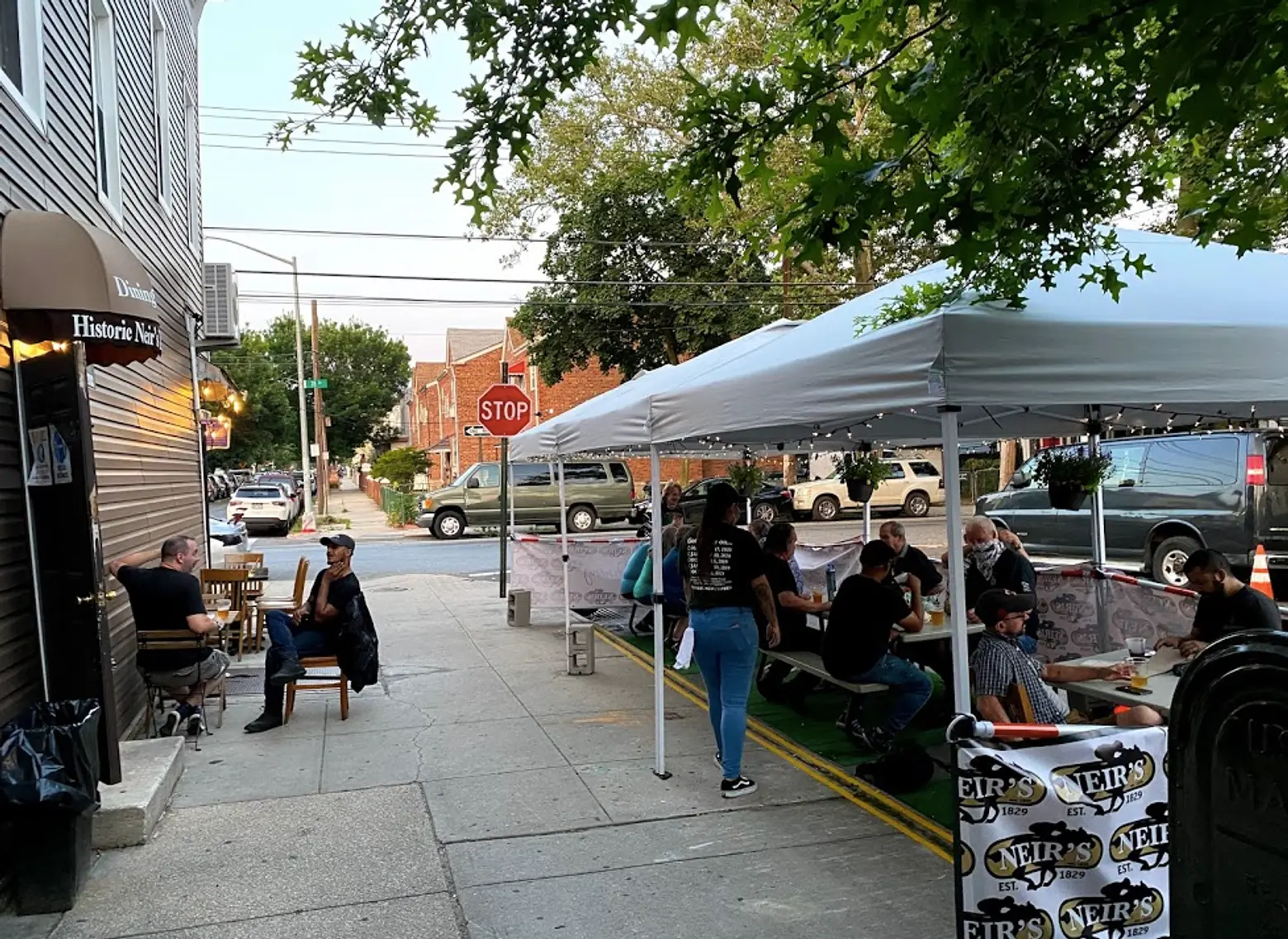 The watering hole is accepting reservations for outdoor dining and is taking orders for curbside take-out and delivery through its app and website. For its outdoor dining set up, tables under canopies are spaced six feet apart with large stickers placed between them to remind diners to remain socially distant.
Owner of Neir's Tavern, Loycent Gordon, told the Post he is offering a smaller menu of fries, burgers, and wings. Some alcoholic beverages are available for pickup only, including a few brew options and cocktails like a Mae West Punch and Blue Hawaiian.
Founded in 1829, 30 years before McSorely's Old Ale House was built, Neir's calls itself the "most famous bar you've never heard of," having been featured in films like Goodfellas and an episode of Anthony Bourdain's Parts Unkown. It's also considered to be where Mae West first performed.
Earlier this year, it was reported that Neir's would be shutting its doors after failing to negotiate an affordable long-term lease with the owners. Shortly after the bar's announcement, Mayor Bill de Blasio stepped in and helped Gordon and the landlord reach a new five-year lease.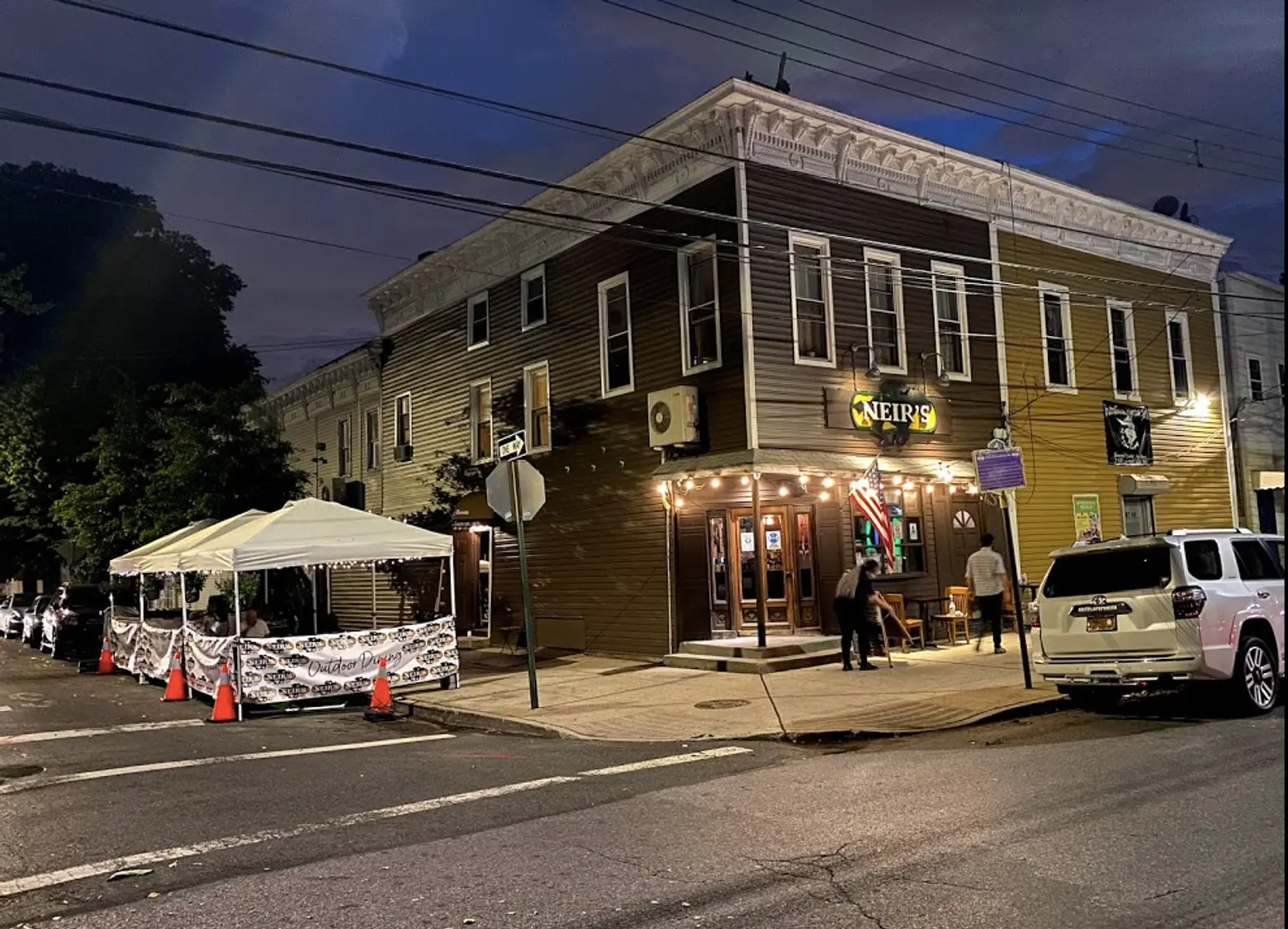 Like the reality many restaurants and bars in the city are currently facing, the struggle to stay afloat during the coronavirus remains for Neir's. According to the Post, Gordon launched bar talks on Zoom as a gathering place for regulars, locals started a GoFundMe account for employees, and a $49 "Neir's recovery box" which contains a pin, a face mask, and a free meal, is available for purchase. And for $190, you can become a 2020 ambassador which includes a tab discount for the rest of the year and your name on the bar's wall.
"We aren't billionaires who can put our names on a bridge or a library, but … we're fighting for our own personal history," Gordon told the newspaper.
[Via NY Post]
RELATED: