NYC Street Vendor Project launches a citywide scavenger hunt to help local vendors rebound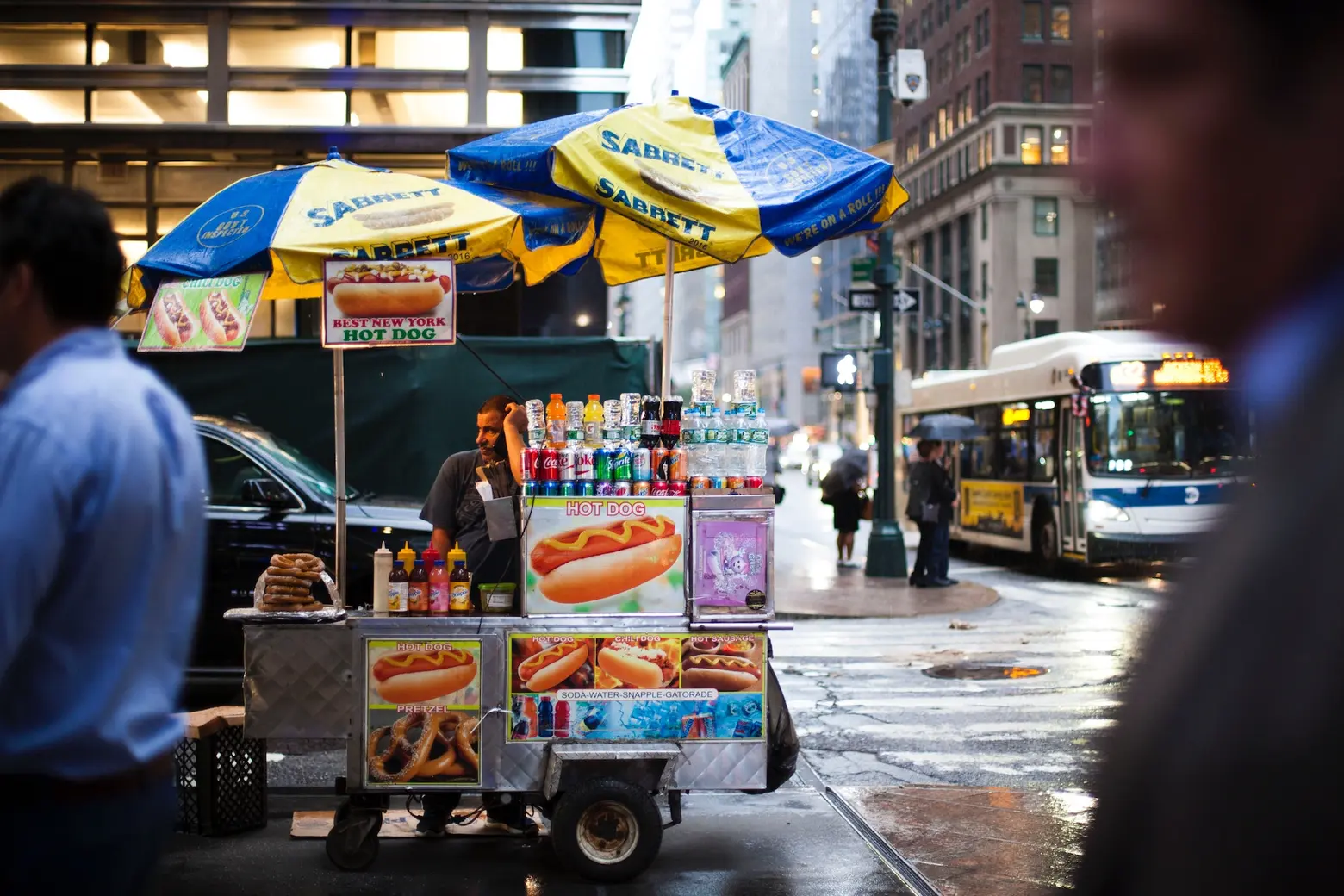 Beginning November 14, street food lovers are invited to join their favorite food carts and treats trucks for the first-ever NYC Street Vendor Scavenger Hunt. Participants will get to compete in fun challenges, meet the vendors and, of course, sample the food, to win prizes and help support the Street Vendor Project of the Urban Justice Center–the city's only street vendor organization.
Registration is now open for the scavenger hunt, which will run from November 14 through December 14, giving participants a month to complete as many challenges as they can. Participants can register individually or bring a team of up to five. The registration fee is $25.
Once the hunt begins, registered teams can access a mobile app that will unlock challenges like "learn the ingredients of a Halal cart vendor's white sauce," "take a picture at a pushcart with a Cevallos Brothers hand-painted sign," or "visit a vendor in Staten Island."
Participants can upload evidence as they complete as many challenges as possible. Results will be tallied on December 14, with awards given for completing the most challenges and raising the most funds.
The game will kick off on November 14 with an outdoor gathering in celebration of International Street Vendor Day at Corona Plaza, Queens. The plaza has been the site of an outdoor market run by a diverse group of over 80 food and merchandise vendors in the former epicenter of the pandemic.
The NYC Street Vendor Scavenger Hunt was created as a way to help an industry that is struggling with the economic effects of Covid-19 and to help the Street Vendor Project continue to serve them. The vendors, who depend on foot traffic from office workers and tourists, have seen sales slip away since the pandemic began.
The Urban Justice Center is a non-profit organization that provides legal representation and advocacy. The Street Vendor Project lent a hand during the height of the pandemic with cash assistance, and hired vendors to distribute meals to their neighbors. They also helped to create the Excluded Workers Fund to provide relief for undocumented New Yorkers.
Find out more about the NYC Street Vendor Scavenger Hunt, and how you can contribute, donate and participate, here.
RELATED: